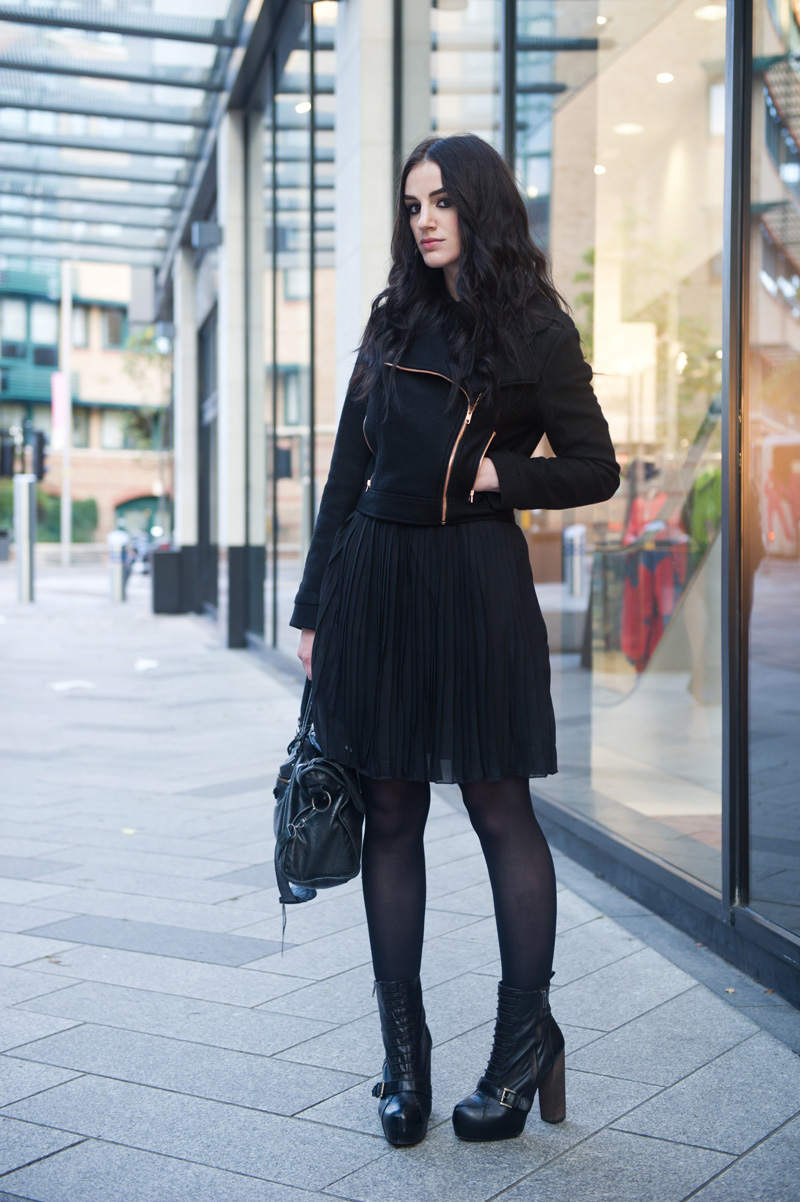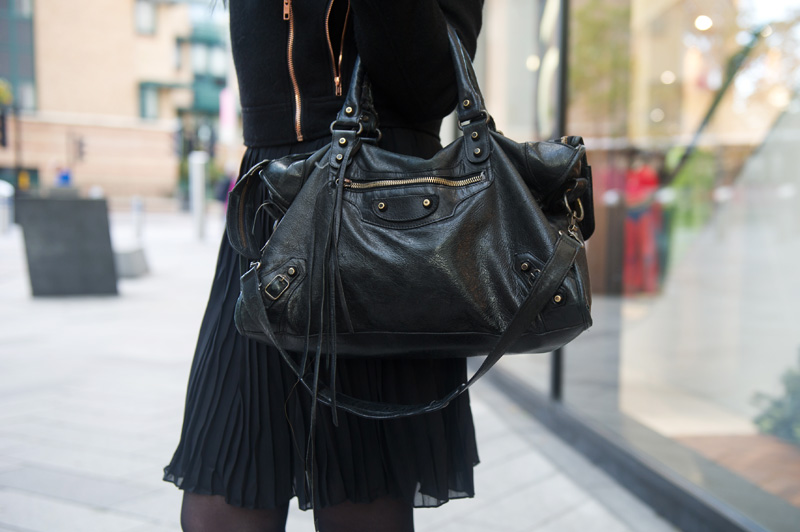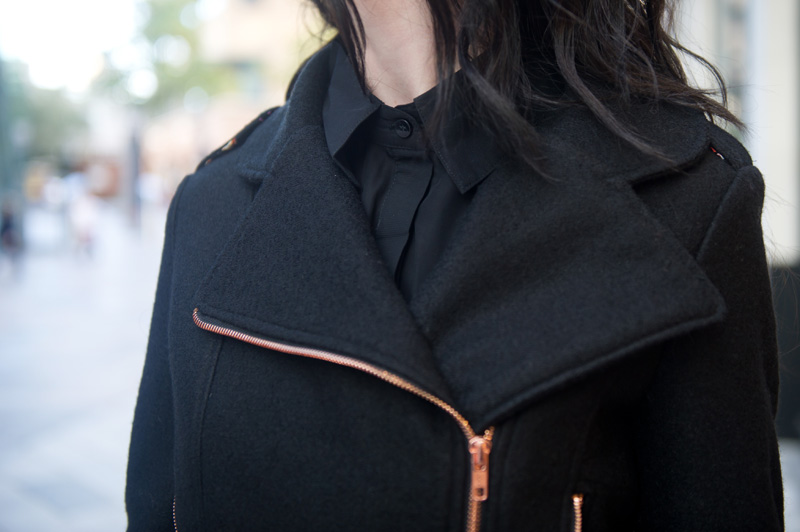 Minkpink Wool Biker Jacket * / Pussycat Pleated Shirt Dress * / Topshop Boots / Balenciaga City
It feels like it's officially turned to winter, the clocks have gone back for daylight savings & it's now pitch black by 5:30pm. A little depressing, but I actually love this time of year. Wrapping up, frosty mornings, hot comfort food & curling up by the fire. It's definitely the worst time to be a fashion blogger though, when there are barely a few hours of daylight left at the end of the day to shoot in. Despite this, I love the way the lighting turned out in these photos, everything just looks so much nicer during the twilight hours.
My obsession for shirt dresses is showing no signs of disappearing just yet, and this newest addition to my collection from Pussycat has been worn to death already. I love messy, crinkly pleats like this and yet I don't really own many pleated pieces at all, so I've been enjoying playing around with this new texture. Paired with my trusty Minkpink biker, I feel a little like a more grownup version of myself as a schoolgirl here, with my pleated skirt, shirt & heavy wool coat. All I'm missing is a thick, baggy jumper!