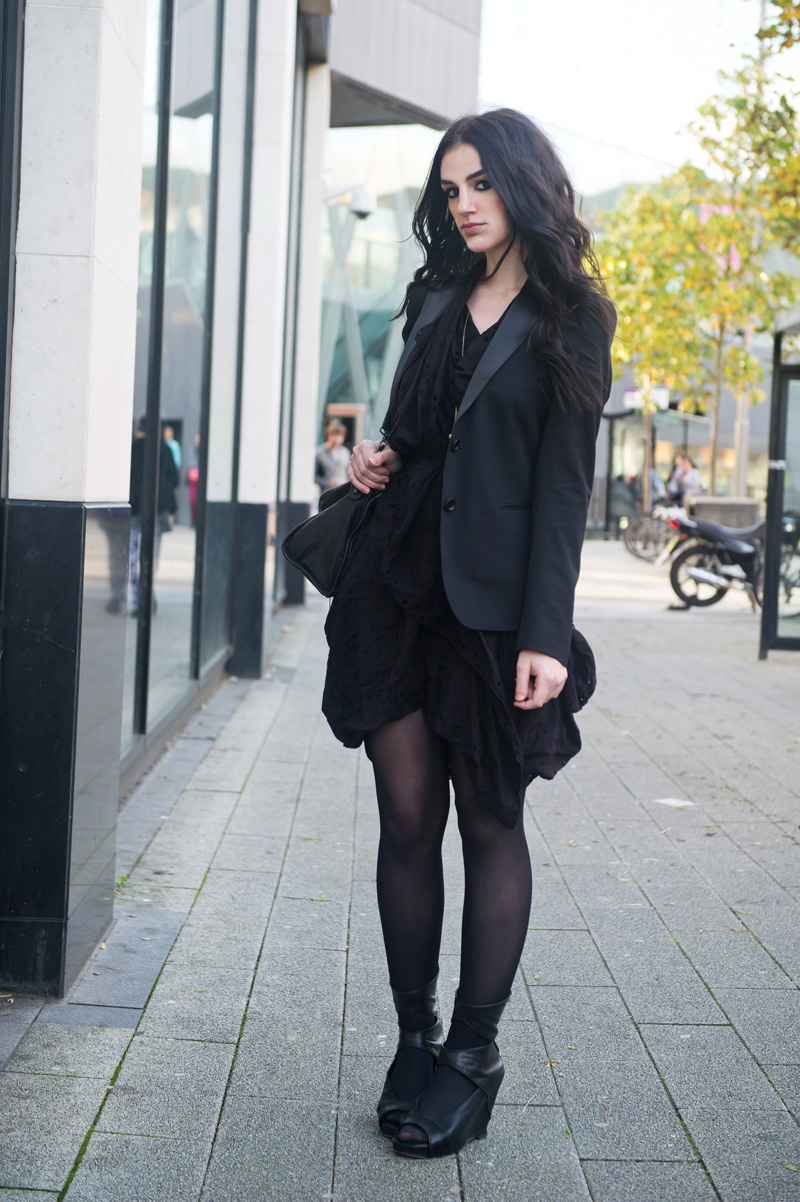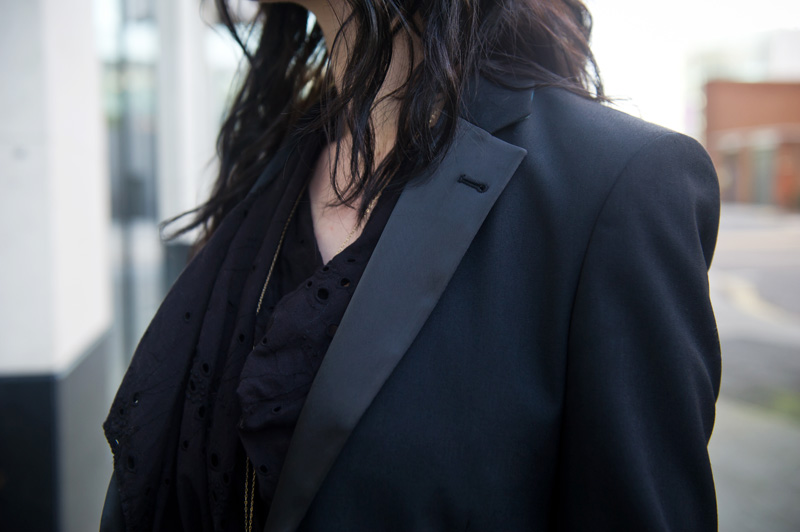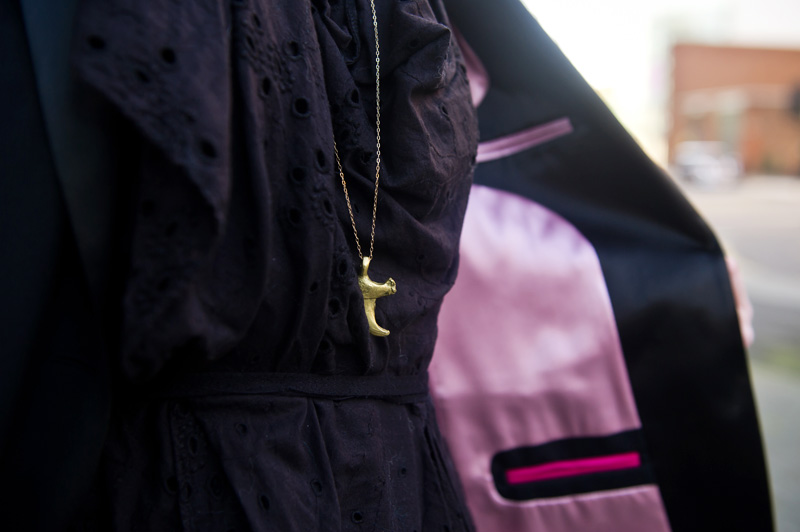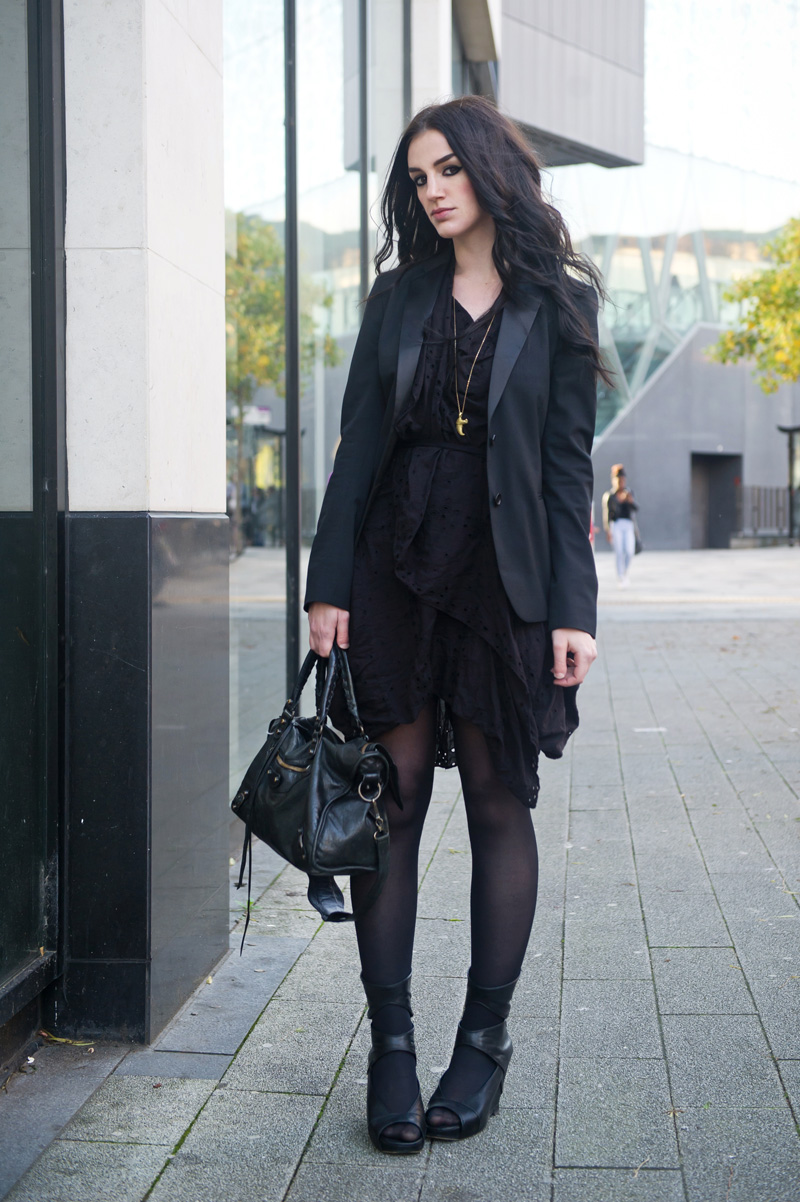 Superdry x Timothy Everest 'Rock Rebel' Blazer * / AllSaints Anglaise Draped Dress / Rick Owens Wedges / Lux & Lou Lion Claw Necklace / Balenciaga City
Every girl needs a good classic blazer, one that works as effortlessly in the office as it does dressed up for a night out. They are a staple in my wardrobe & I have a lot of them hanging up, but this is the most classic looking of them all & a welcome addition. I feel like the older I get, the more I appreciate very classic, traditional cuts like this.
The relaxed, yet sharp fit & the little details are what make this one special; the satin lapels, pink lining & accent pocket, a baby blue velvet under collar & little concealed loops inside for threading headphone cables through. I plan on wearing it casually like this for day time & with the sleeves rolled up, flashing a little of the lining over a fitted dress for night. I have to admit, it's not something I would have ever expected from Superdry, but it's a beautiful jacket, as is the rest of this collaboration with acclaimed tailor Timothy Everest. I also have my eye on the 'town coat', it has such a great rock'n'roll, teddy boy kind of vibe about it that's hard to resist.