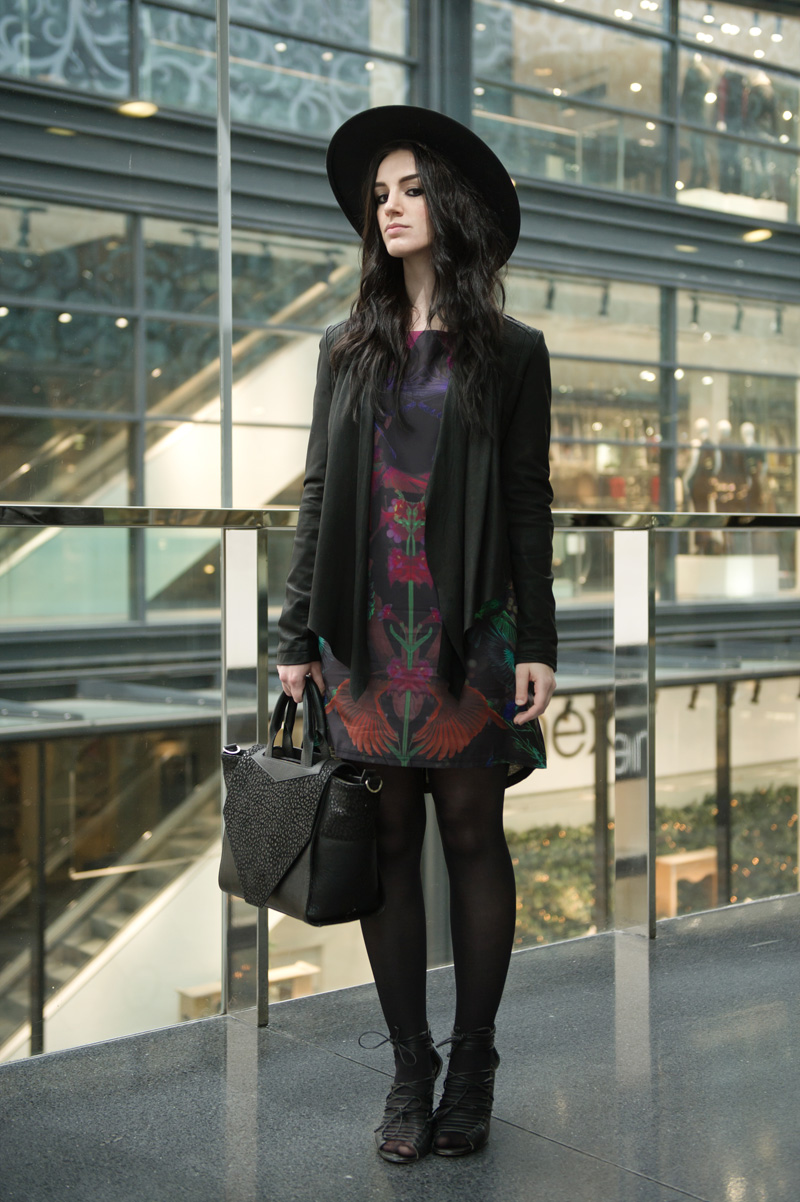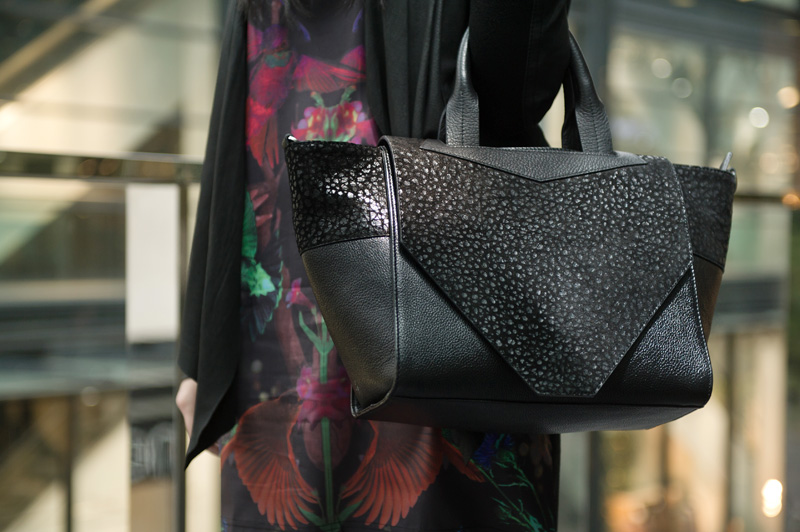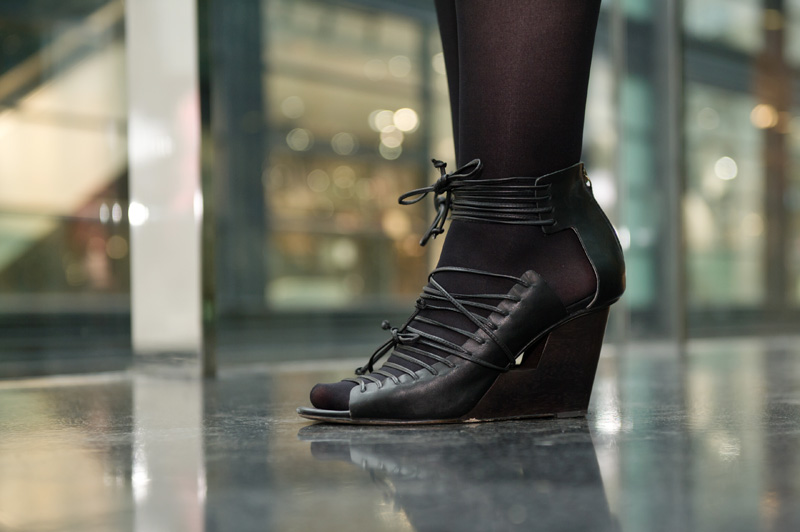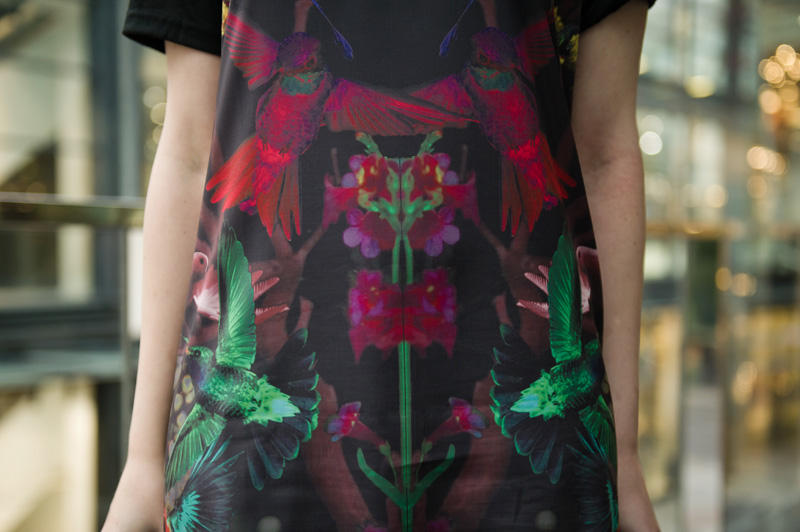 Barneys Originals Draped Leather Jacket / Yumi Bird Print Dress * / Bracher Emden Classic Bag / Catarzi Fedora / Skin by Finsk Wedges
A few weeks ago I was asked by Yumi if I'd like to take part in their blogger style off. I'm never one to turn down a challenge, and so of course I accepted. There was a lovely black anglaise shirt dress that I had my eye on, but in the spirit of it being a challenge, I thought it would be more fun to choose something I wouldn't usually pick.
I went for this beautiful bird print dress, I'm not usually a fan of colour or prints, as I'm sure you know, but this really stood out to me. I love that despite there being a few bright colours in the print, it still feels quite dark, muted & melancholy, it fits in effortlessly with my style & doesn't look out of place on me at all, like I feared it might. I think between this & my galaxy print leggings I'm now convinced that the right kind of print can actually be a nice addition to my wardrobe, and something I shouldn't be so quick to shy away from in the future. I've always had a thing for birds anyway, but I think the print on this is just gorgeous with their outstretched wings, hovering above tropical flowers.
If you guys could go over to their Facebook page & give my outfit a like, it would be much appreciated! The girl with the most likes will win & get a voucher for Yumi, which I would like to giveaway to one of you, if I win! So you could choose this dress, or any of their other lovely pieces for yourself.