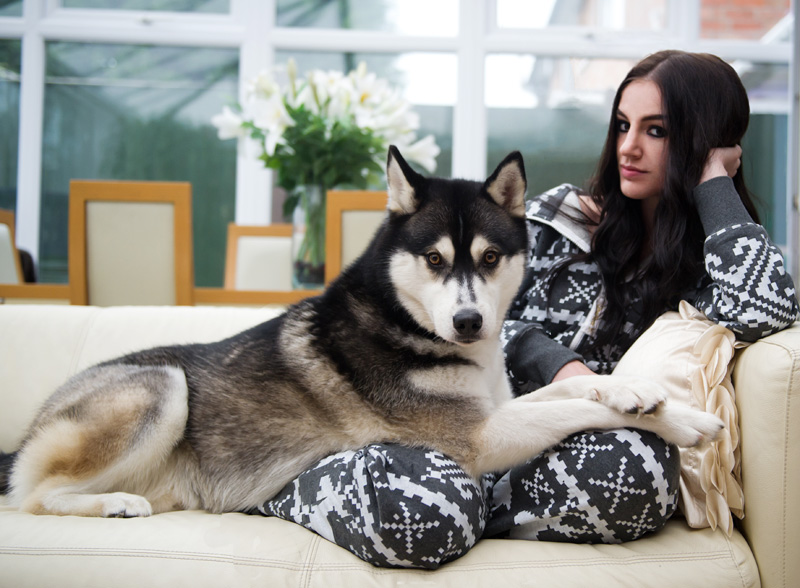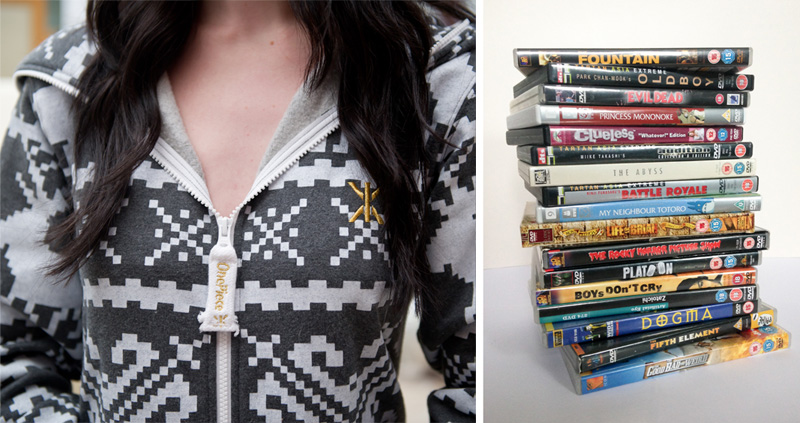 OnePiece 'Lillehammer' Grey Onesie *
You may have seen my moaning tweets about feeling a little ill yesterday, stuffed up sinuses, migraines & the fact the weather has been miserable & rainy means I've spent the last few days feeling sorry for myself at home & so I have no proper outfit to show you today. I thought I'd do something a little different, and I know you guys love Nico, so any excuse to include him – I think he's trying to do his best 'blue steel' face here for you all!
I'd like to pretend that when I'm slobbing around the house it's in black leggings, jersey dresses & drapey knits (that's my working from home outfit) but the truth is when I'm feeling rough, or having a day off there is nothing better than cuddling up in a onesie… I actually have a few of them, and this seems to surprise people when I tell them for some reason! I guess they think everything I own is black, even my PJ's, but the truth is they're Teenage Mutant Ninja Turtles & Hello Kitty ones, I'm all about comfort when it comes to house wear & I like to give in to my dorky side with it too!
I couldn't resist the traditional print on this one, it makes me feel like I'm at some snowy lodge, about to layer my ski suit over the top to go out & hit the slopes. The fact it's thicker than the others I own & is fleece lined means it's ridiculously warm & snuggly too. It couldn't have arrived at a better time either, I'm booked in for an enzyme facial peel tomorrow morning, so I'll be spending a long weekend hiding my face whilst it heals, cuddled up on the sofa with Nico, reading & working my way through a stack of my favourite movies. I'm hoping it will help get my skin back on track, but I honestly don't know what to expect, so if any of you have experience with them do let me know, I'm a little scared!
Also, if you have any movie recommendations to add to that pile, feel free to leave them in the comments!
PS: Get 20% off at OnePiece with the code 31FAIIINT until the 1st December!