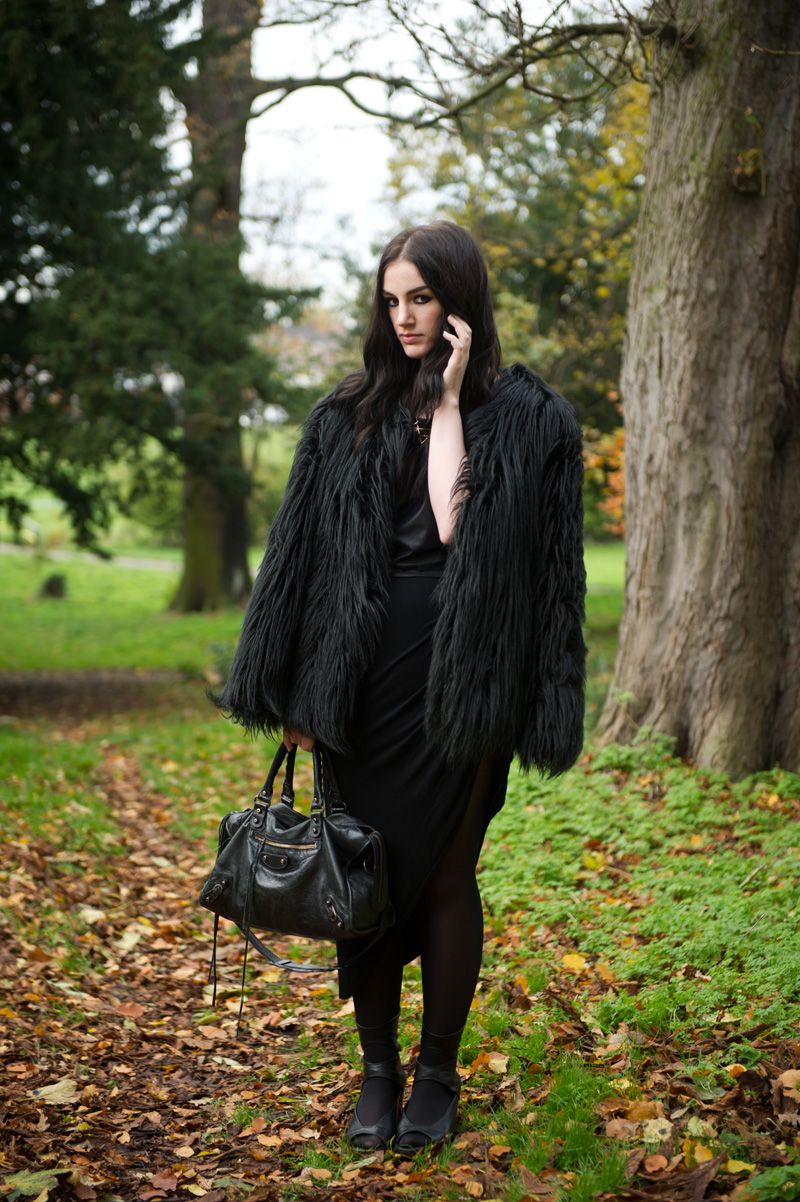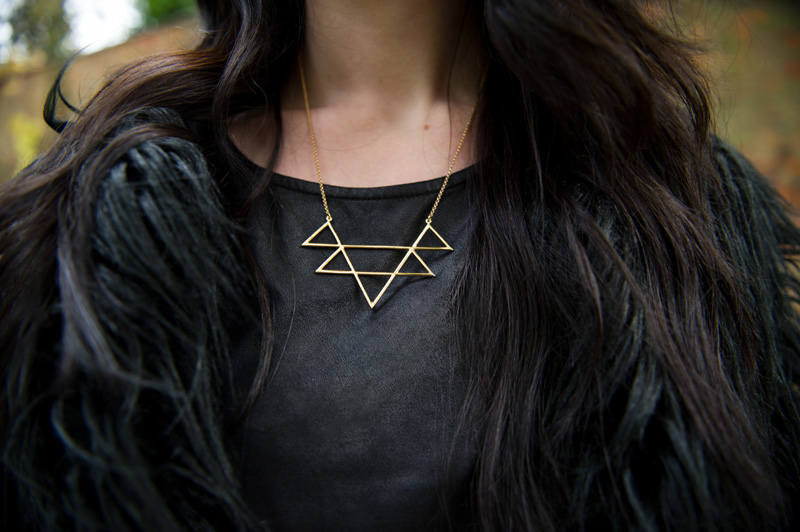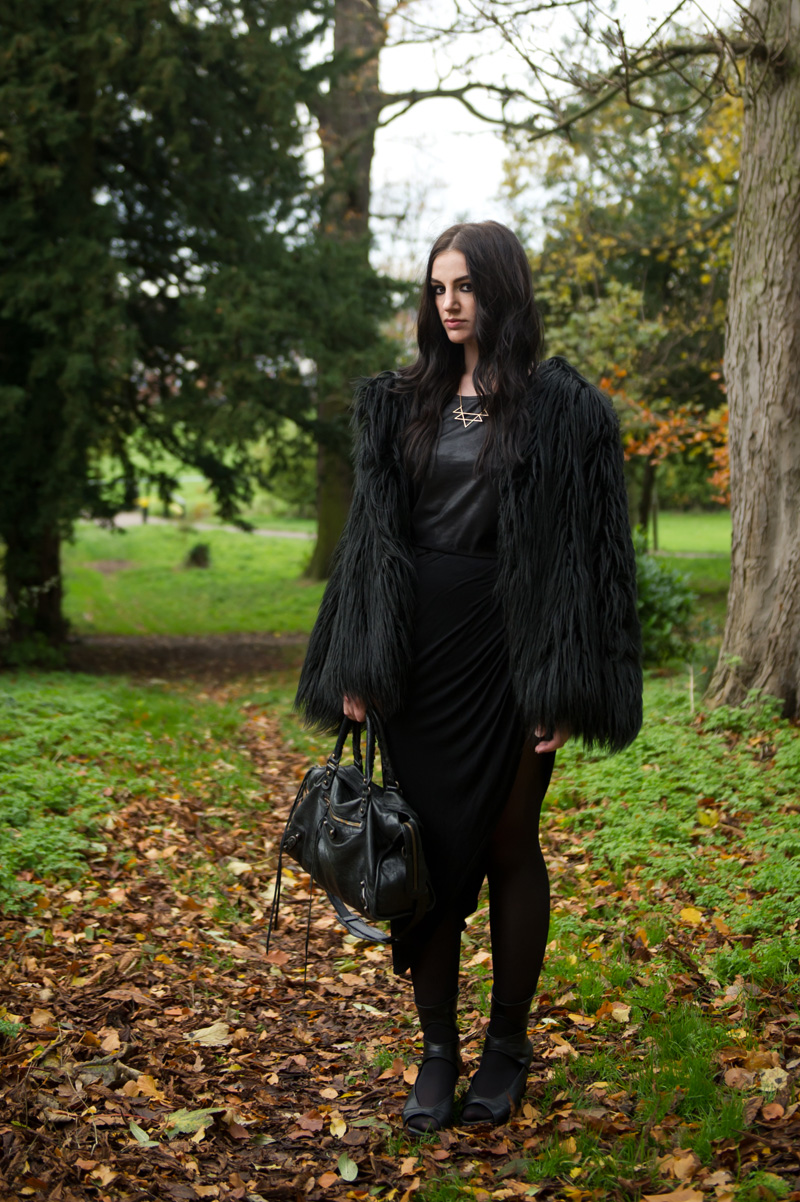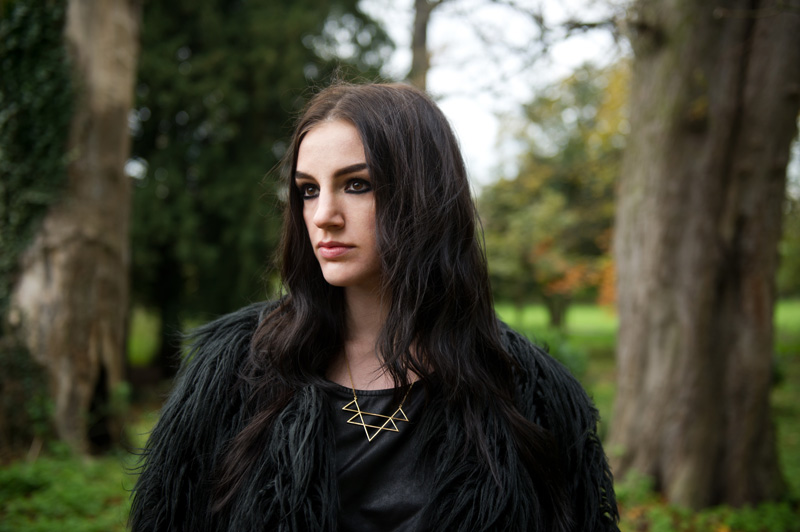 Lookbook Store Faux Fur Coat * / RockLove 'Sacred Geometry' Necklace / H&M Leather Look Tee / River Island Asymmetric Skirt /
Rick Owens Wedges / Balenciaga City
I've wanted a big fluffy faux fur coat to wrap up in over winter for the longest time. I could never quite find what I had in mind, and I even debated making myself one, but then this came along from Lookbook Store. I didn't want one that looked expensive, or glamorous, but something more disheveled and even a bit tacky. Soft long hair, a little bit scruffy looking & pretty obviously faux, this was exactly what I had in mind.
Unsurprisingly, every time I wear it I get a handful of people shouting Game of Thrones references at me. Luckily though, it's one of my favourite shows & so it makes me more happy than annoyed, to be honest I actually quite like swooshing around in it, feeling like Jon Snow, it definitely makes doing my errands a little more interesting! It couldn't have come at a more perfect time either, it's turned bitterly cold now, but cuddling up in this feels like a warm, fluffy hug & makes it so much easier to brave the outdoors.
I mentioned a little while ago that I'd gone off jewellery & that I haven't been wearing much at all recently, well, that was until my new geo collar arrived from RockLove. I've worn this almost every day since it arrived, it sits perfectly in between being simple, dainty even & a more statement piece, plus you know I'm a sucker for anything geometric. I'm already trying to work out which piece to get next, as I want pretty much the whole of the Sacred Geometry collection, and the awesome Viking cuffs too!
PS: The 2nd Birthday Giveaway ends tonight! If you haven't done so yet, go here to be in with the chance of winning a faux fur snood & a custom maxi skirt!
PPS: Sorry for the (even more than usual) scowl here, my face is all puffed up from swollen sinuses!