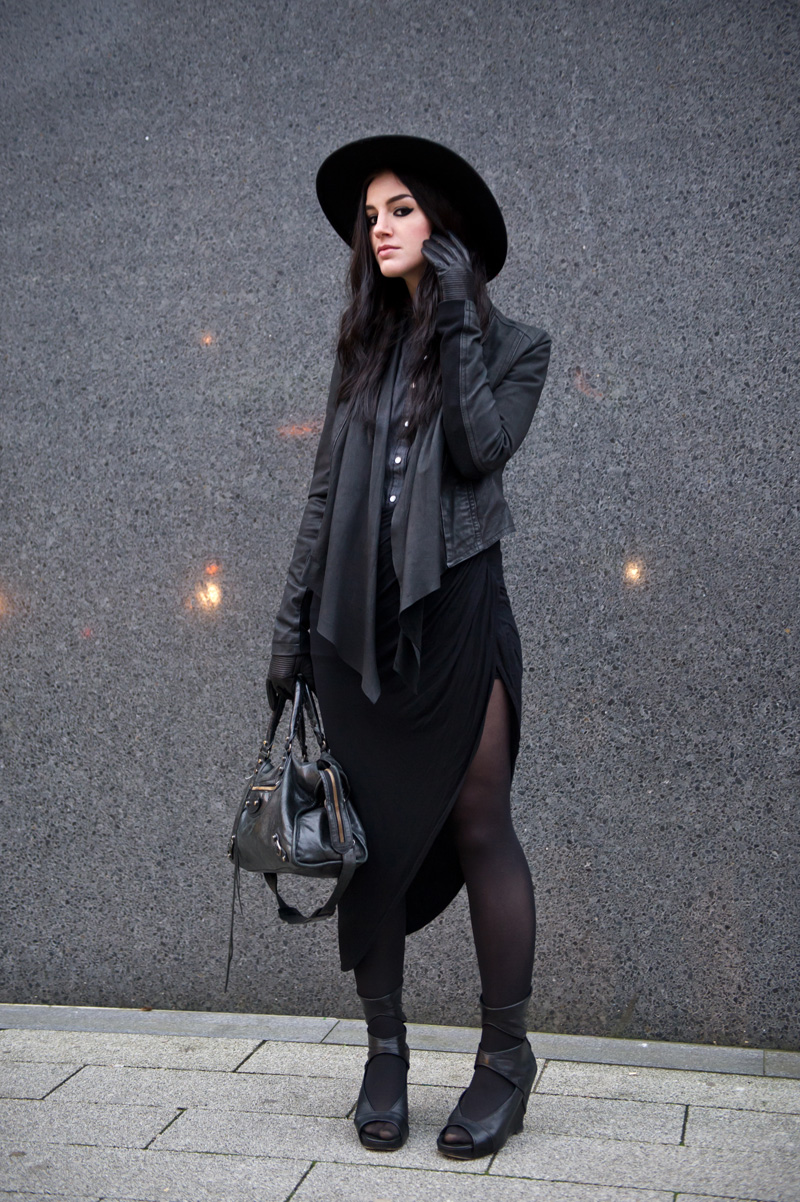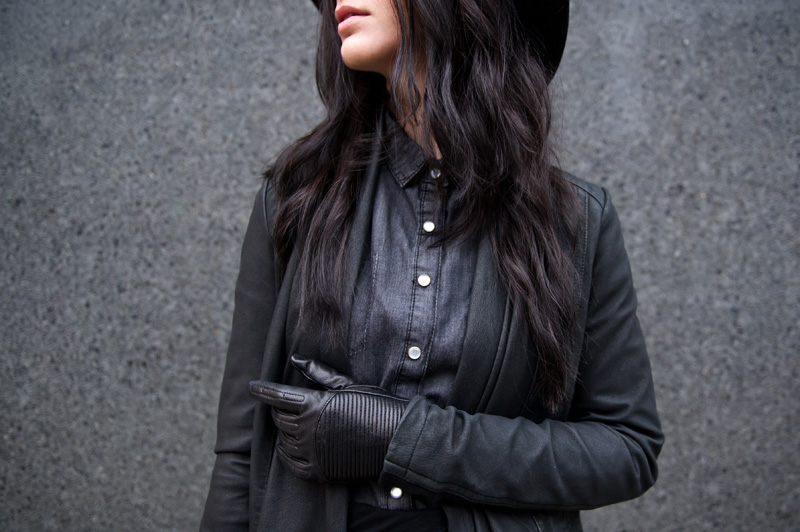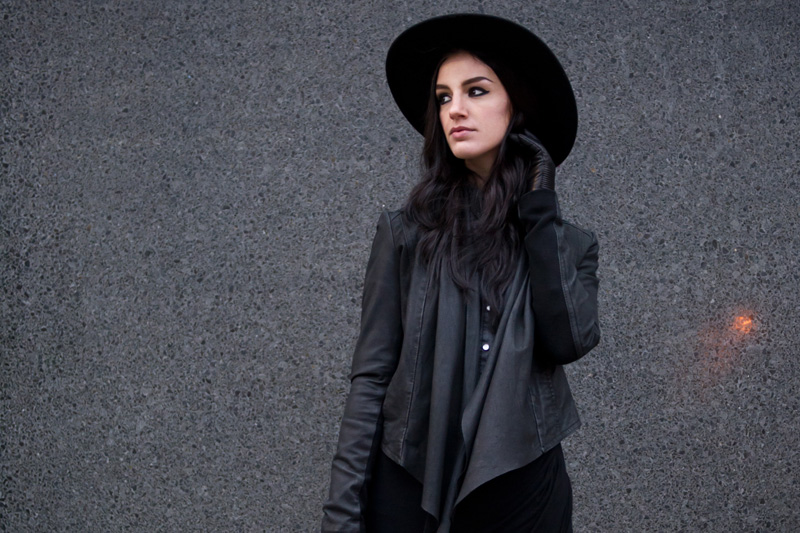 Catarzi Fedora / Barneys Originals Draped Leather Jacket / Chiara Black Denim Shirt * / River Island Asymmetric Skirt /
Topshop Leather Gloves / Rick Owens Wedges / Balenciaga City Bag
Do you ever get dressed in the morning & feel really pleased with your outfit, only to step out of the front door & have others take the piss? That happened to me with this one, the kids at the bus stop loudly whispered, laughing to each other 'who's funeral is it?!' & 'maybe she's a witch!' and then when Ollie saw it, he told me I looked like some kind of Amish goth! I guess it must be the combination of the shirt & the hat? Whatever, I loved this outfit, so I'm just going to take them all as compliments! Besides, I've definitely had worse!
I'd been looking for a nice denim shirt for a while, so when Chiara asked if they could send something, this was an obvious choice. It's the perfect faded, blackened blue colour, in a thin cotton chambray and with those little pearl buttons that remind me of vintage work shirts. I've been wearing it a lot super causally, with jeans, Converse & my biker jacket, but I love it even more worn like this, it's a nice alternative to my smarter black shirts.