First of all, I just wanted to thank everyone who entered the 2nd birthday giveaway & for all of the lovely comments on that post too, I so enjoyed reading them & it's so nice to know that so many of you have stuck around for almost the entire 2 years! It means a lot that you continue to come back & read what I have to say, and for all of your support too. I don't think I can even put into words how much I truly appreciate it.
I wish I could give you all a little something as a thankyou, but obviously that's not possible, so I decided to do the next best thing & randomly pick two winners, instead of just the one – it is the 2nd birthday after all! The first number chosen through random.org will win the skirt & the snood, and the second number will win a snood!
I am thinking of making this a bit of an annual birthday tradition, so that over time lots of you will be able to win a custom piece, seeing as it had such a good response!

First…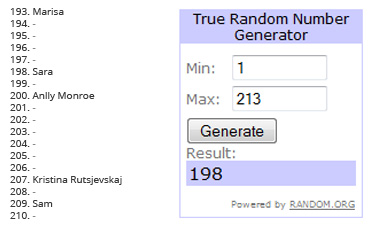 Congratulations to Sara who wins the cotton maxi skirt & a faux fur snood too!
Second…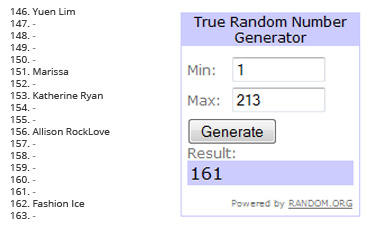 Congratulations to Allison who wins a faux fur snood!
I will be contacting you both through email to arrange everything later today, congratulations again girls!
PS: I've had a lot of people asking about the snood & if they could buy one since I posted the giveaway photos. I've decided to offer a few as custom, made to order pieces for £30 + shipping, so if you would like one yourself drop me an email at steph@faiiint.com with the colour you'd like (pretty much any colour is possible) & I will get back to you.