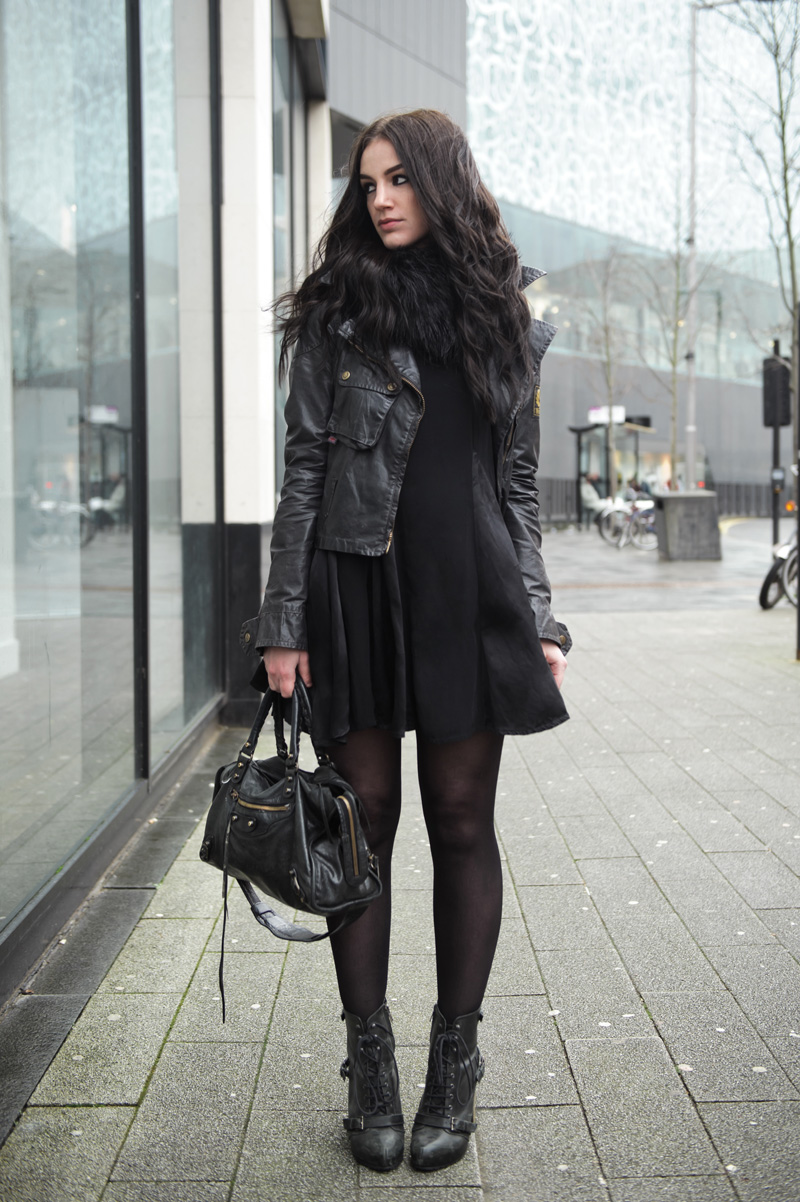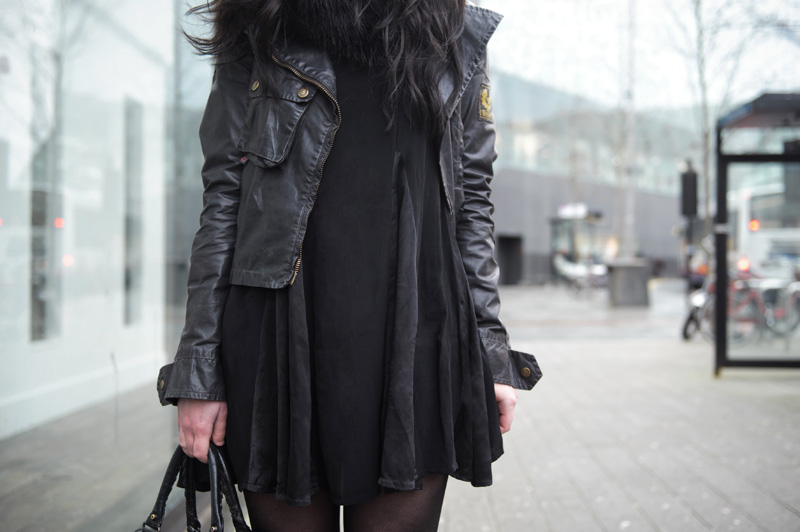 Belstaff Biker Jacket / TIALS 'Pom Pom' Dress * / FAIIINT Faux Fur Snood / Topshop Boutique Boots / Balenciaga City
This dress from Bali based label TIALS makes me feel like some kind of gothy cheerleader, with it's satin godets & a-line shape, and I mean that in the best possible way! There's nothing like slipping on something a little fun when it's such a miserable day. I had to throw my Belstaff on over the top to toughen it up a bit though.
Please tell me I'm not the only one who's wondered why dresses all seem to be so short these days? Or am I just getting old? I hate the idea of being 'too old' to wear certain things, I say wear whatever you feel comfortable in, but I have to admit over the past few years I've been debating whether I am now over the age for wearing mini dresses & skirts like this one.
I can't escape the fact I've started feeling more & more self-conscious in such short styles recently, finding myself constantly tugging at the hems & pulling them down, and my long torso doesn't help either, making dresses a good few centimeters shorter on me than they're supposed to be. I think I can still just get away with this one, thanks to the fullness which stops it from feeling too revealing, but I think the time has come to clear out my more fitted mini styles, which have been unworn for months & months now.