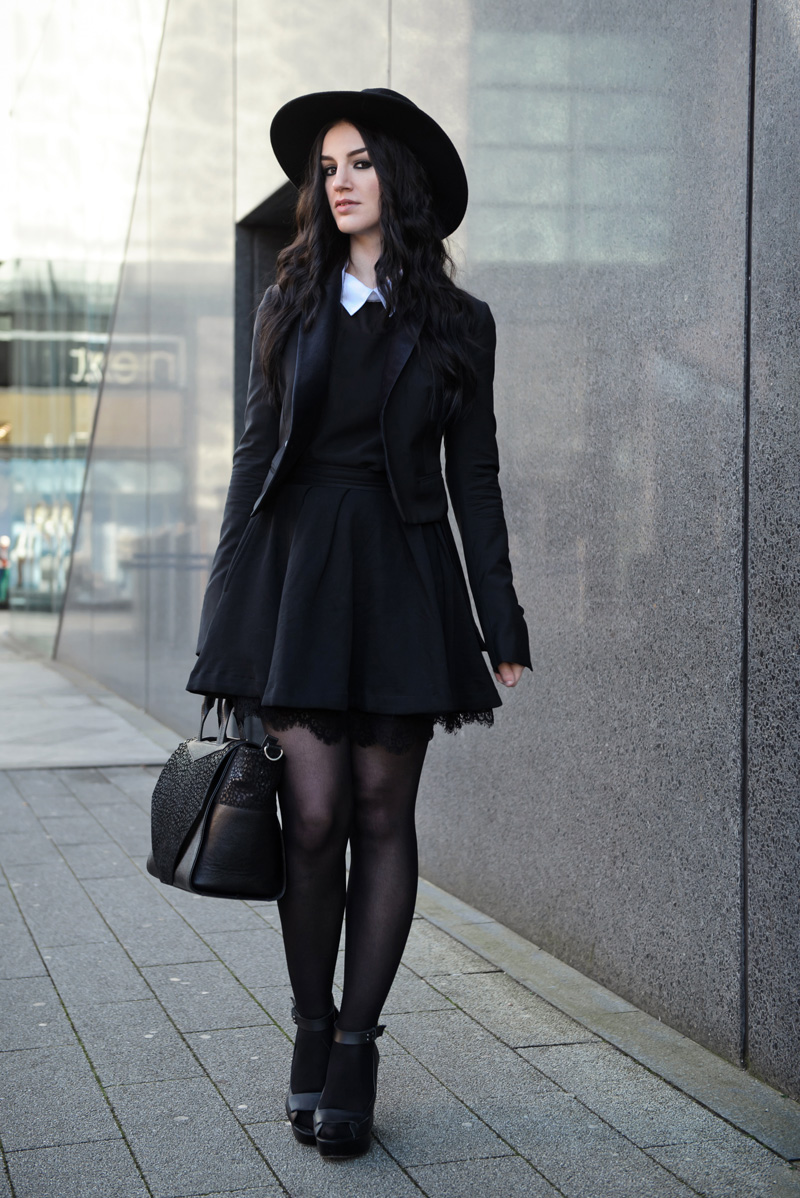 Catarzi Fedora / Todd Lynn x Topshop Tux Jacket / Fashion Union Contrast Collar Blouse * / French Connection Layered Lace Skirt /
Bracher Emden Bag / Skin by Finsk Wedges
So, this outfit might be slightly influenced by my current withdrawals from American Horror Story: Coven… I just couldn't help myself when this blouse arrived from Fashion Union though & felt like it was asking to be paired with my fedora & this lovely lace trimmed skirt for the full witchy effect!
I've resisted getting a white collared shirt for the longest time now, I always thought that they were a little bit cliche & very over done. I got sick of seeing them everywhere & then suddenly found myself ordering this one, for some unknown reason! Over the course of this blog though I've made a point of trying out new things, those things I thought I couldn't pull off, or that I'd written off because they 'weren't me' even though I liked them. Some were successful, others not so much. I've discovered new favourite pieces I would never have looked at before, and this is definitely one of them. I'm looking forward to wearing this in less obvious ways in the future!
This skirt from French Connection is another of those things. As you probably well know, I'm not usually a fan of anything overly girly, I've always been a tomboy at heart & so wearing anything frilly or cutesy makes me feel a little weird. I surprised even myself when I fell in love with it, with it's full shape & the lace peeking out, it's definitely not something I'd usually choose. Instead of fighting it & dressing it down I felt like I may as well run with it, and you know what? Even though this definitely has a slightly cutesy, schoolgirl like vibe about it, I actually really love it!