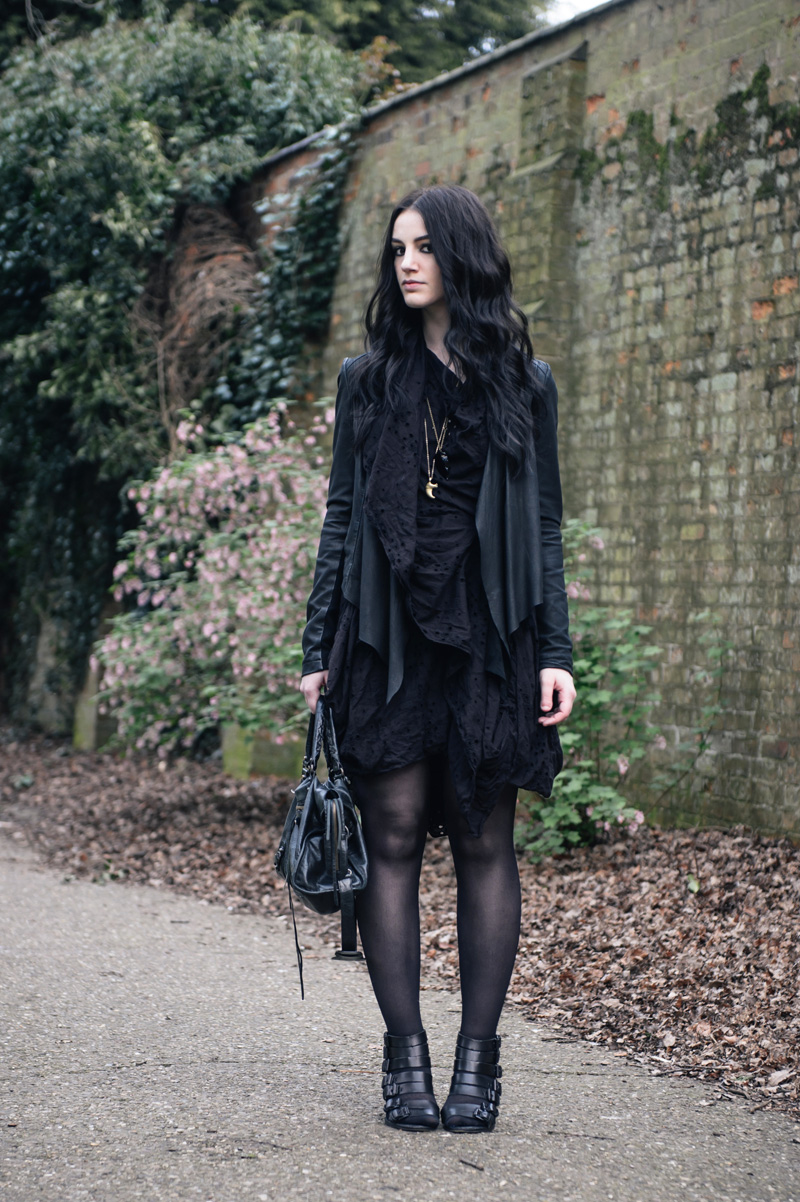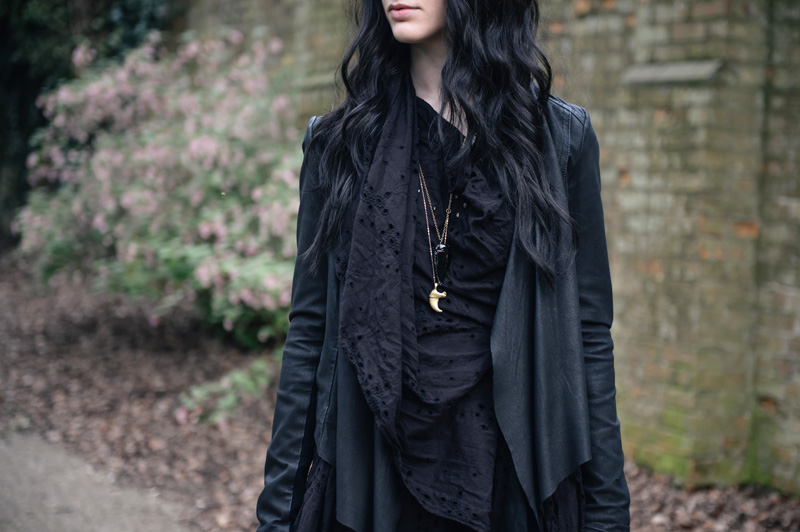 Barneys Originals Draped Leather Jacket / AllSaints Embroidery Anglaise Dress / Lux & Lou Lion Claw Necklace /
Young Hearts Obsidian Arrow Necklace / Kurt Geiger Wedges / Balenciaga City
This AllSaints dress must be around 6 years old by now, and it's a great example of a garment that actually gets better with age. It's fading in places, some of the stitching is becoming loose, hems falling down, all signs it's been worn & loved for many years. I could fix those things, but it doesn't bother me & I think adds to it's kind of disheveled charm.
It's one of the only things I have from then that I still own & love to wear, the rest has long since fallen apart, as is usually the case when you stuff your wardrobe full of cheaply made pieces. There's nothing worse than having to throw favourite pieces out because they're ruined, especially when they have a lot of memories attached. Though, I admit, I am guilty of keeping a few things I'll never wear again purely because of the special memories they hold for me. These days I pay much more attention to not only buying pieces I love, but that are well made & made to last too, so hopefully in another 6 years I'll have a wardrobe filled with many old favourites that I can still enjoy wearing.