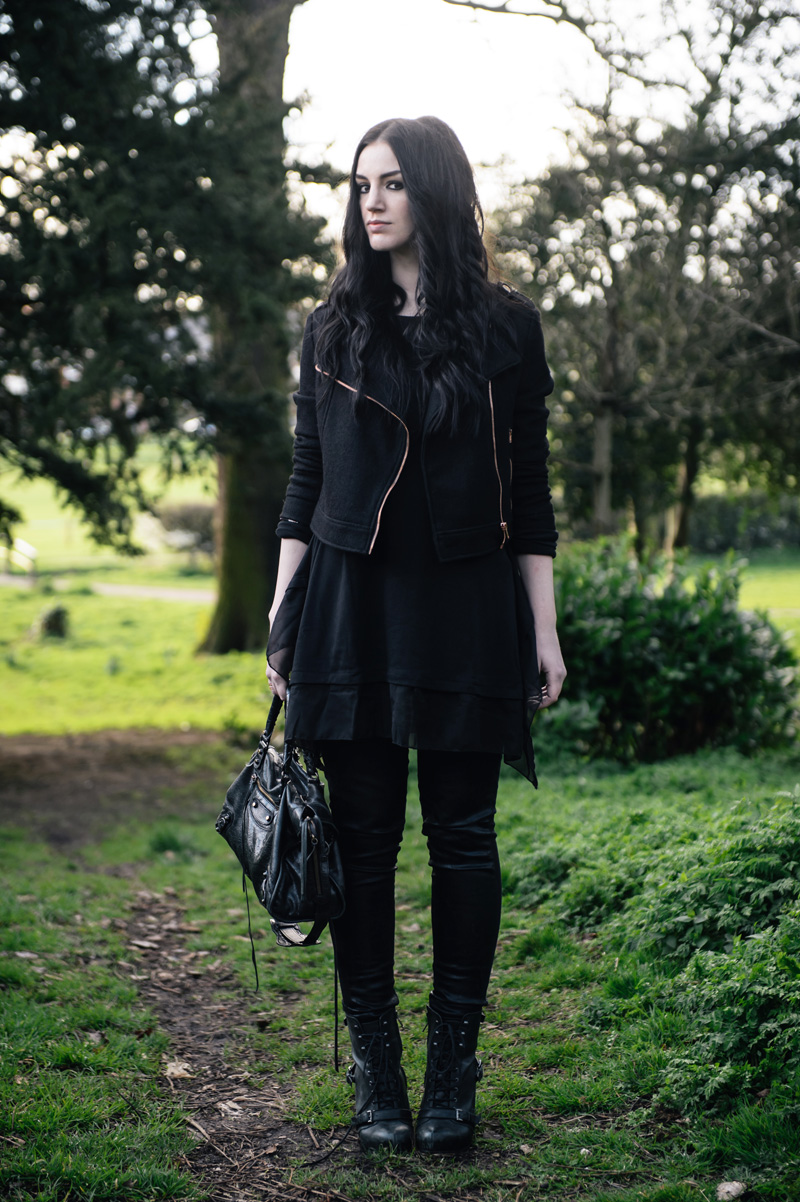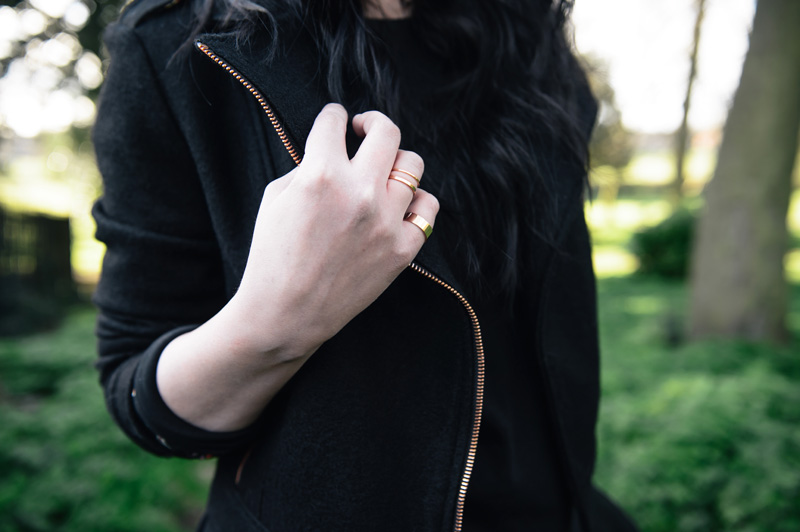 MinkPink Wool Biker Jacket * / Sammy Dress Jersey Tunic * / Topshop Unique Coated Leggings /
Topshop Boutique Boots / Next Rings / Balenciaga City
So much for being optimistic & positive about the weather, we are now predicted snow & though out of the window it looks gloriously sunny, it's actually bloody freezing! Nico seems pretty happy about it all though!
I haven't worn these leggings in the longest time, they're a weird cross between jeans & leggings making them too thick & bulky to wear with a dress, but they have no pockets or waistband & I don't really like wearing them as jeans either. When this tunic from Sammy Dress arrived though, I knew they would be perfect with it. It is supposed to be a dress, but on someone of my height there is no chance I would go out in it without some kind of trousers underneath! I love the little layered chiffon hem, simple details like this can make all the difference to a plain, casual outfit like this one.
I also wanted to apologize for being so absent recently, I have just been so incredibly busy. Those who have me on Instagram will know what it is that I'm working on, and there are so many little things I still need to do that I'd never even considered or set aside time for. Piles of paperwork to fill out, things to put in place, orders to be made, I'm learning as I go along, so it's been taking up a lot of my time recently to get it to the point of launching. I'm hoping that it'll be there soon, and I'm hoping to finally catch up with everyone's blogs this week too!