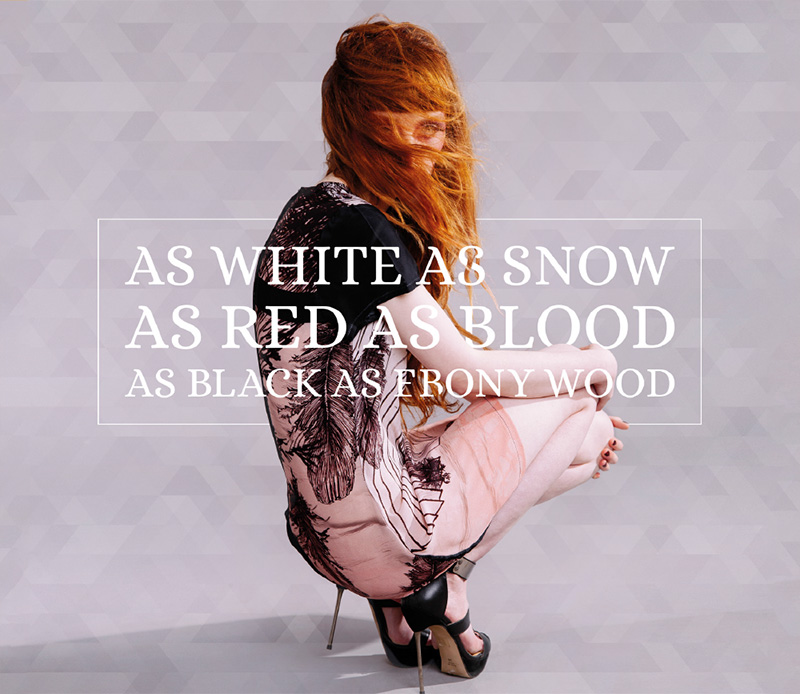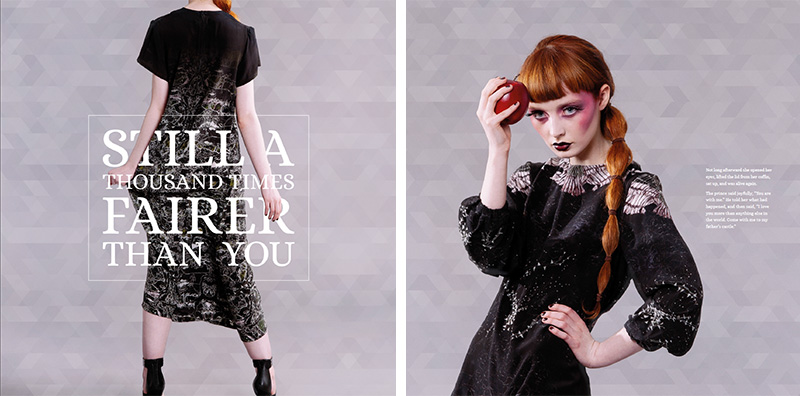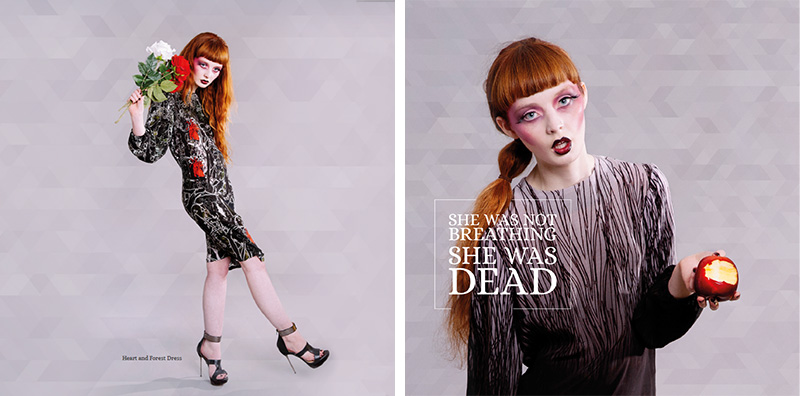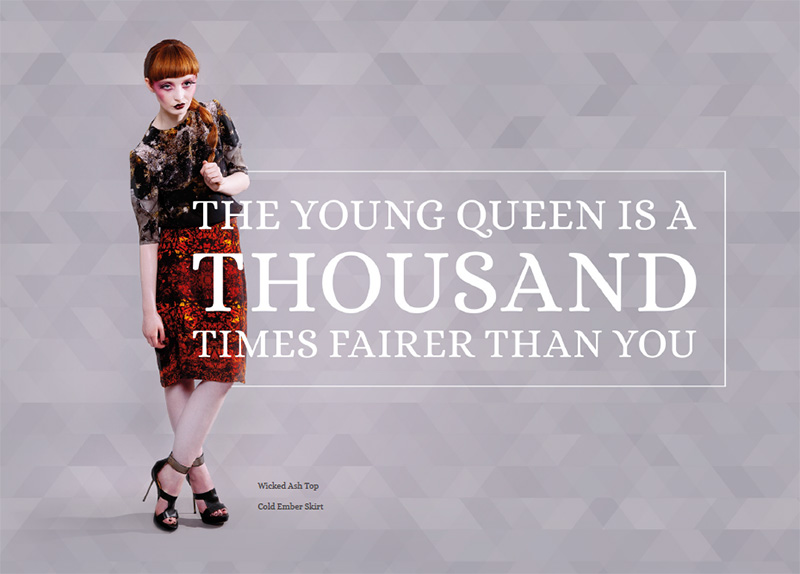 Naromode AW14 Collection / Photography by Cameron Henderson
Glasgow based duo Anna Thorn & Iain MacDonald are the brains behind Naromode, launched in 2013 & roughly translating as 'narrative fashion' they focus on weaving a rich story through their collections, often inspired by old fairytales & folklore. Their latest offering takes The Brothers Grim dark tale of 'Little Snow White' as it's main influence, drawing on the poison apples, dense forests & burning embers. Beautiful, illustrative prints paired with simple silhouettes & luxurious fabrics make the pieces both super wearable & completely standout all at once.
Honestly, I am not usually the greatest fan of prints myself, but these are a different story. Thanks to being designed in house exclusively for the collection these are unusually unique & eye catching, plus with that sumptuous dark & moody palette they fit perfectly into the kind of aesthetic I love. I could see myself happily wearing most of these pieces, but I'm especially smitten with the first dress 'feather & frame' & the 'black raven' dress in the third photo.
Pieces will be available to buy come September, but until then you can shop their current selection of printed tees & scarves at their store & at Godiva Boutique.