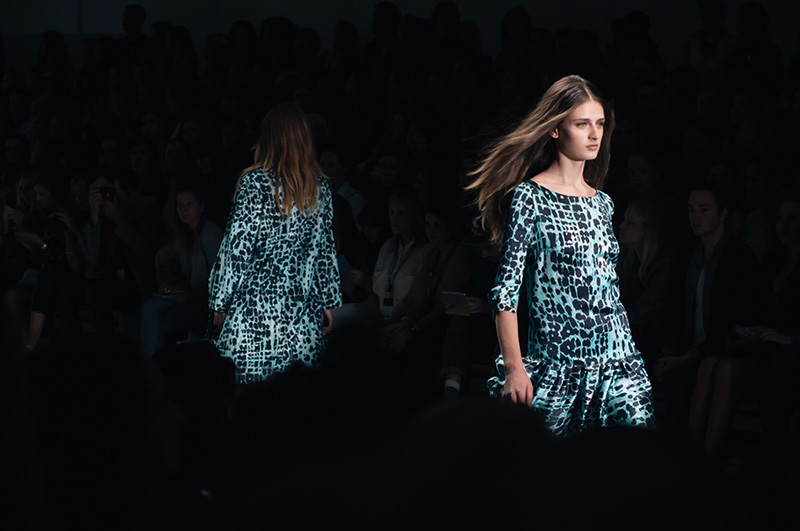 This is going to be a bit of a chunky post, I mentioned last week that Jean-Pierre Braganza's show was my favourite this season, but these are my other highlights from the shows I attended. There were so many photos I wanted to share & designers or pieces I wanted to talk about from LFW, but I didn't want you guys to get fed up with coverage of every one individually as it would last for weeks, so I thought a highlights post would work best.
Felder Felder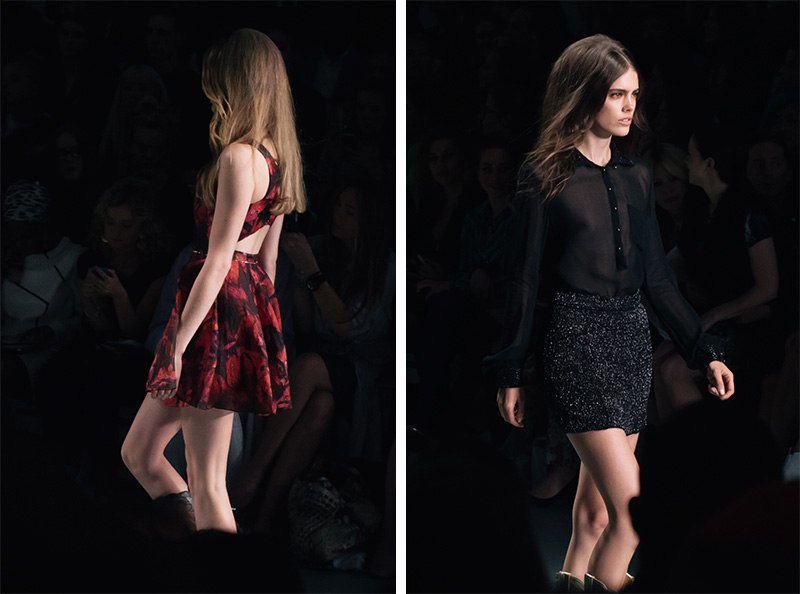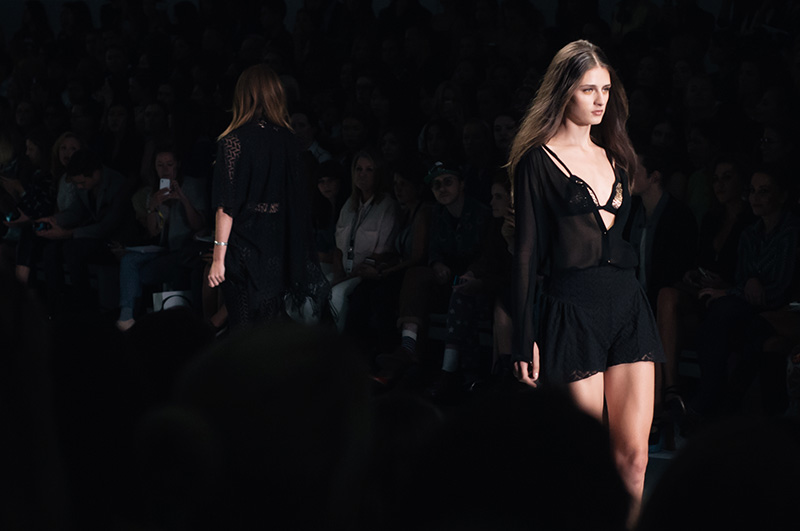 Spring/Summer shows are never my favourite, for obvious reasons, but I was glad to see Felder Felder finished their show with a little darkness, despite the very light, bohemian kind of start with reptile prints, metallic leathers and lots of white, blues & greens. I completely fell in love with the deep red floral dress, even though I'm not usually a fan of floral or prints & the gauzy layers of black chiffons & cottons were perfect inspiration for an all black summer.
Swedish School of Textiles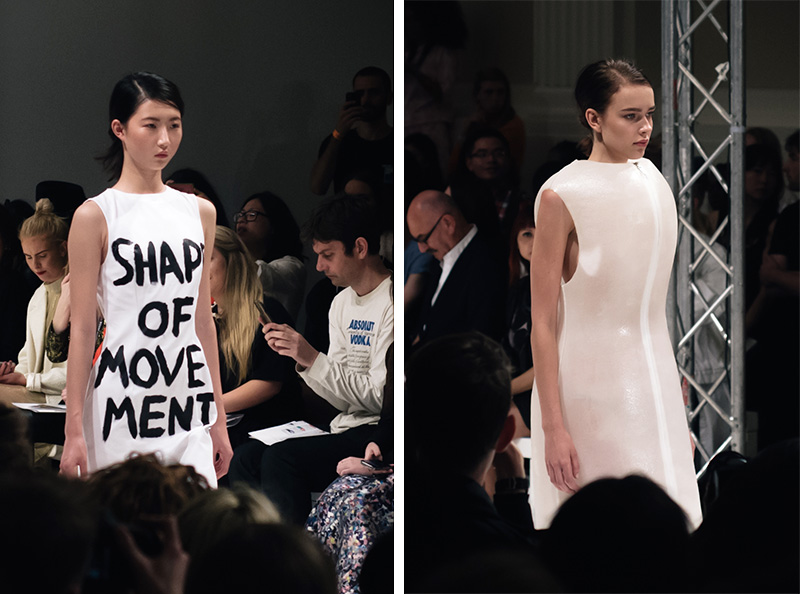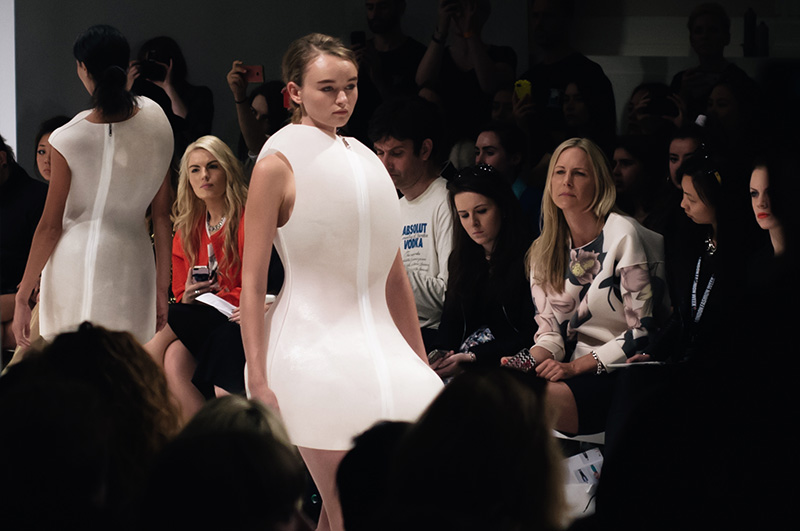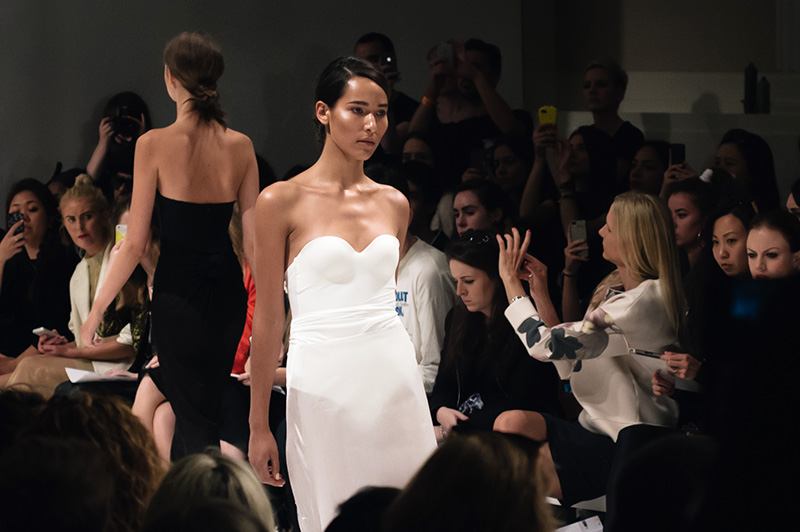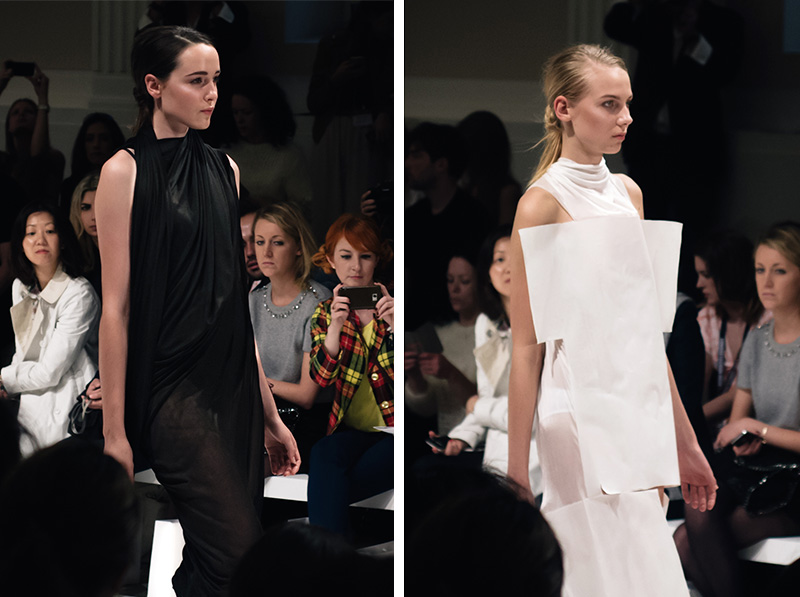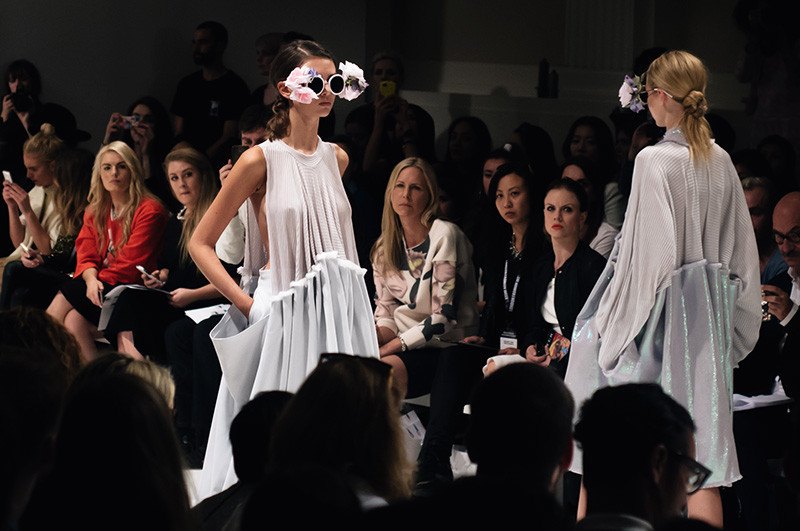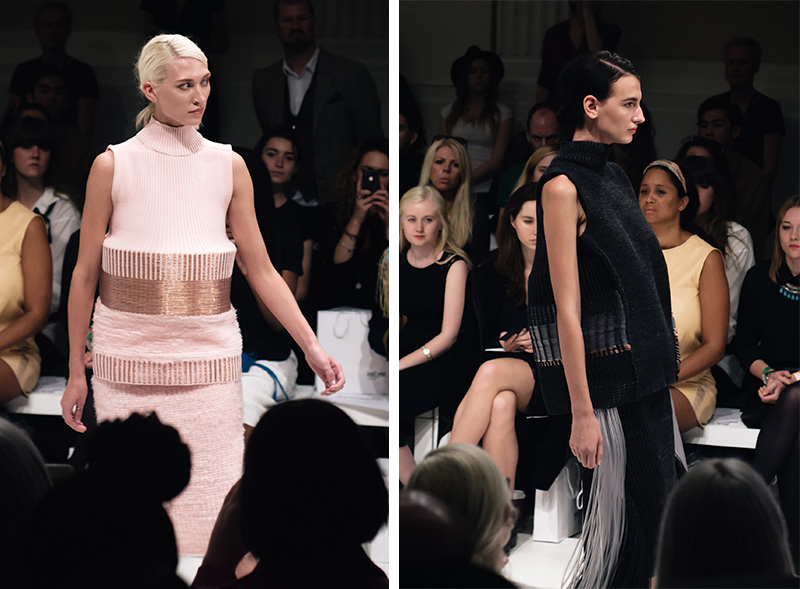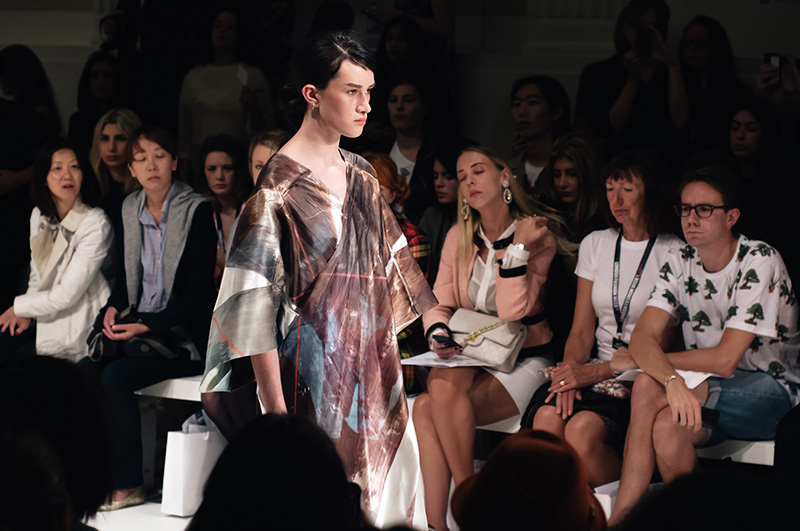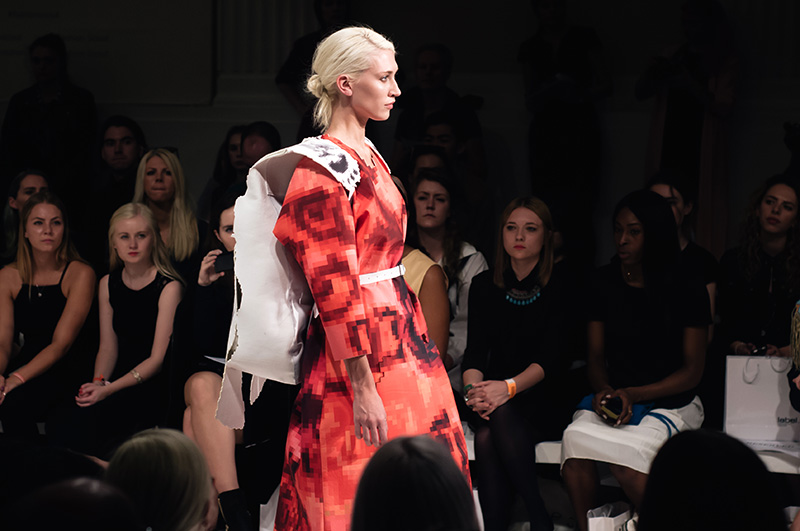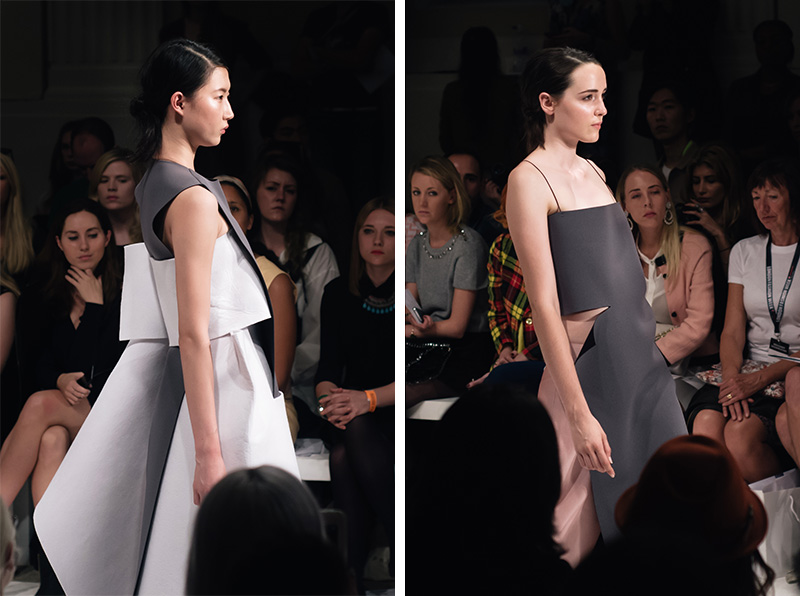 I always enjoy seeing the work of freshly graduated designers & I had been looking forward to the Swedish School of Textiles show, expecting to see lots of bold, exciting designs & techniques on display. Felix Roll opened the show with his sculptural white dresses, taking inspiration from the human body in motion & creating fresh, awkwardly beautiful silhouettes. The minimalist finish & ghostly white palette let the shape alone do all the talking & it was definitely a memorable way to start things off.
I also loved Gabriela Vallejos Castro's use of iridescent fabrics in a very grown up, relaxed kind of way. It was the perfect mixing of textures, layering & drapery all in soft grey & white hues, it was so easy & (I hate this word but…) wearable compared to the others on show that it really stood out & it almost tempted me away from black for a second! Of the few MA students, my favourite was Ina Hjelte's exercise in alternative garment construction, 'garments are minimized of all unnecessary cuts & seams and instead are formed by interweaving fabric through different cuts and layers'. I thought the concept, and the outcome all spliced neoprene, latex & organza was really interesting.
Other stand outs for me were Johanna Billeqvist and her soft draping, Majli af Ekenstam's gorgeous digital prints & Johanna Karlsson's fun take on traditional folk costumes dragged into the digital age – I really need that polar bear backpack!
Find out more about the school & see the full collections of each of the graduates here.
David Koma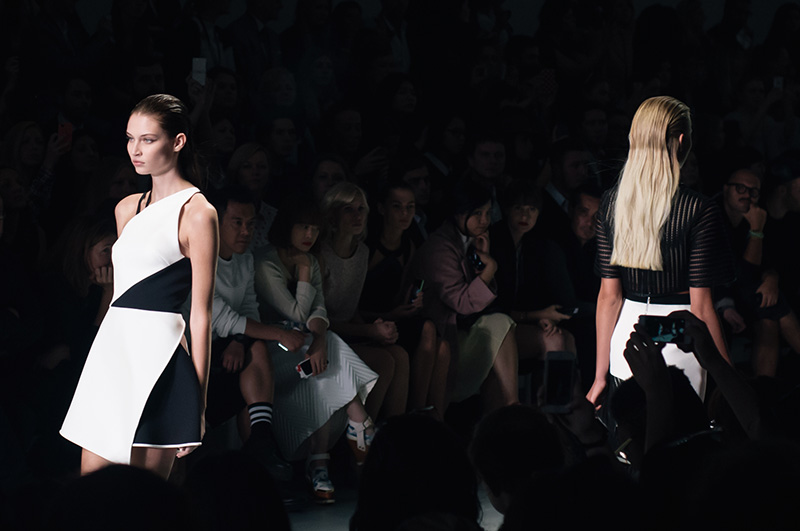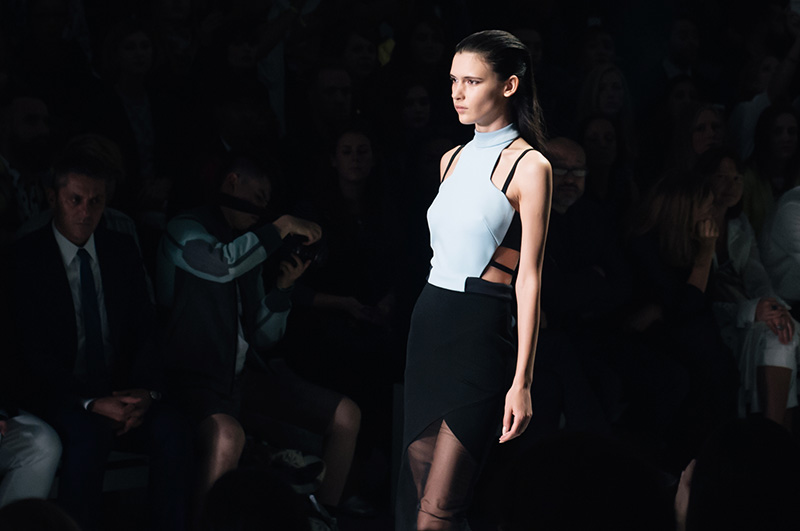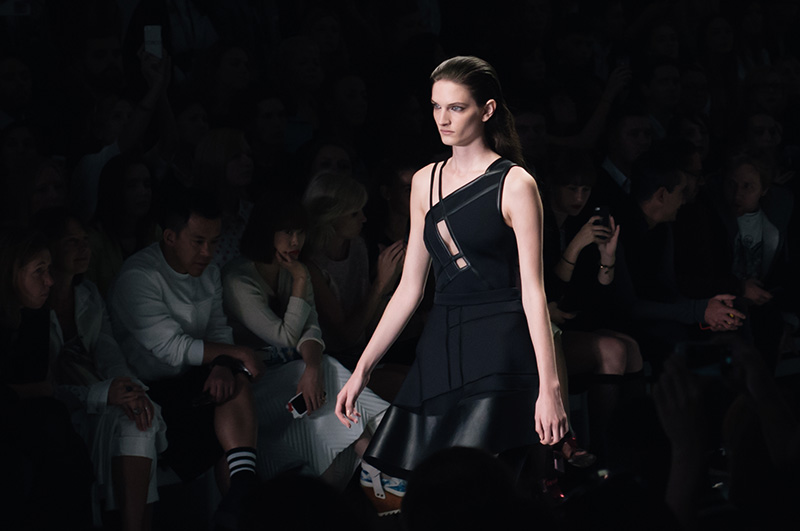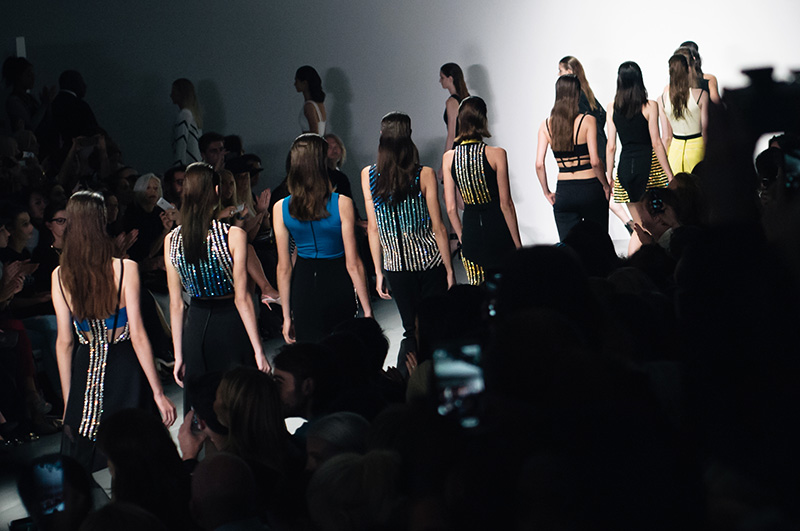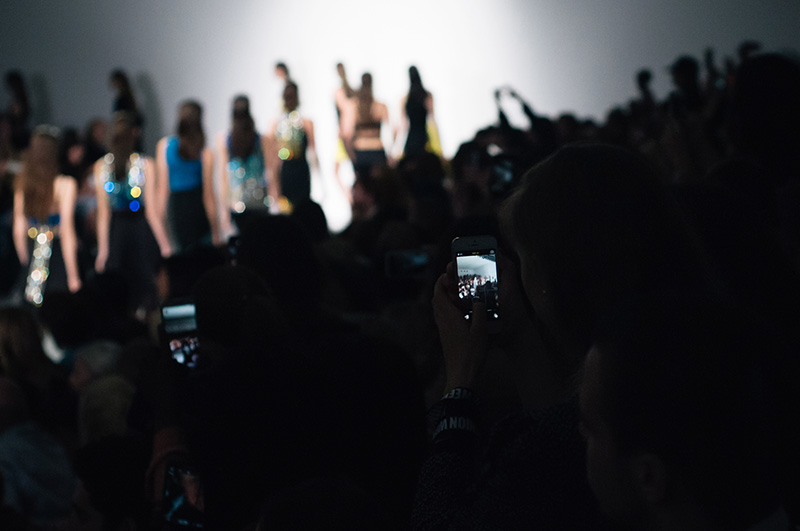 David Koma was the last show of the season for me, as I was only able to go down for the long weekend thanks to work, but it was the perfect way to end things. I have long been a fan of his & those ultra body con, sculptural silhouettes that he has become so known for. I often think that male designers are far better at creating clothes that really play up, accentuate & flatter the female form, and he is a prime example of that, his clothes are always that perfect strong, elegant kind of sexy. The type of pieces you put on & feel instantly fierce and powerful in.
I loved the pops of citrus yellow & blues through the mostly black & white collection, it was fresh & graphic, the white dresses with just a simple stripe of yellow at the waistband being some of my favourites. He also managed to do sparkle in a way that made even me want to get in on it, the strict stripes of crystals were striking & the glittering outfits were a stunning finale to the show.