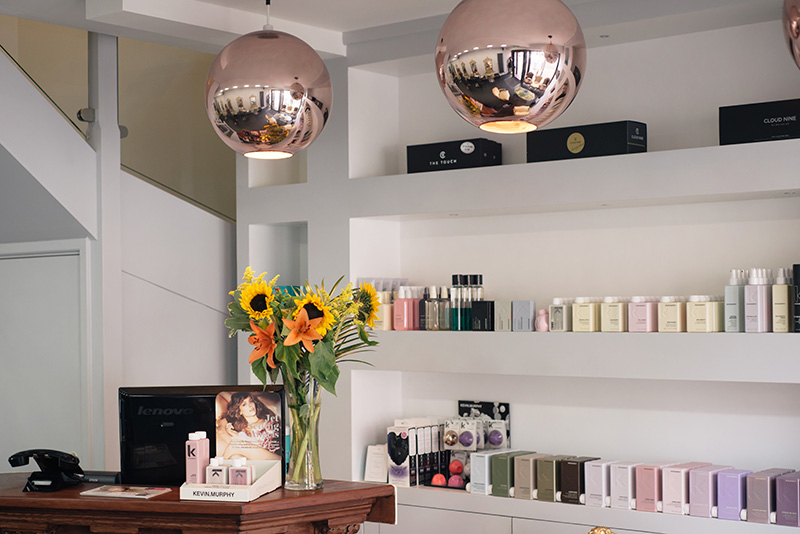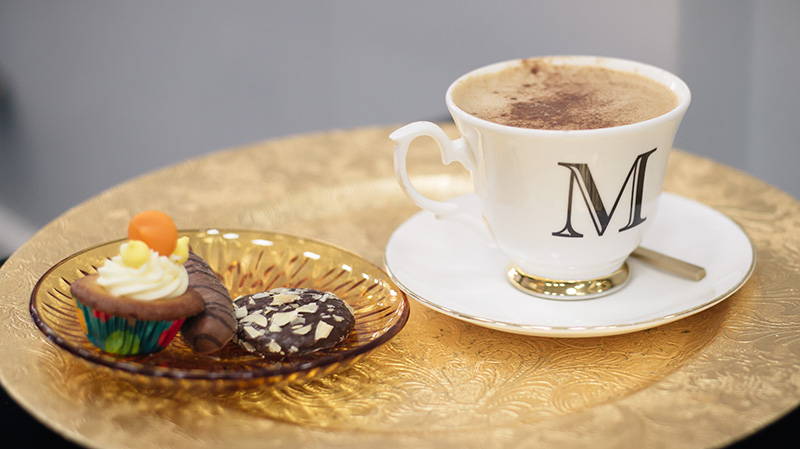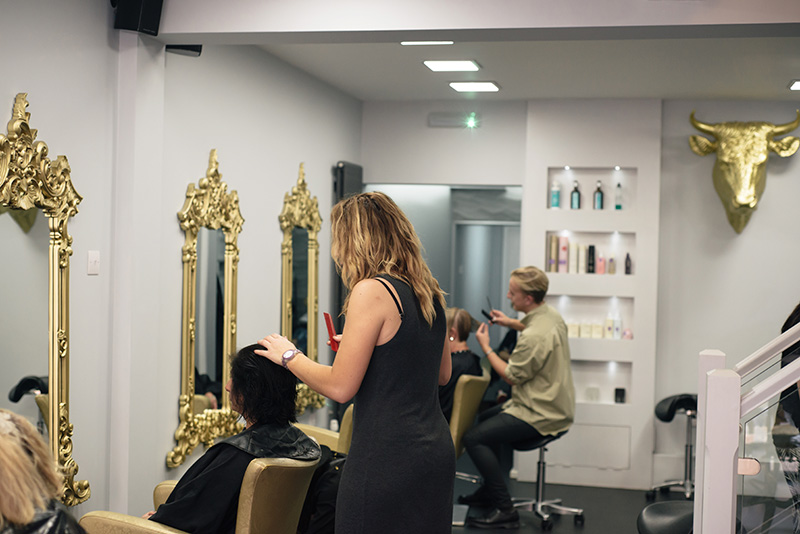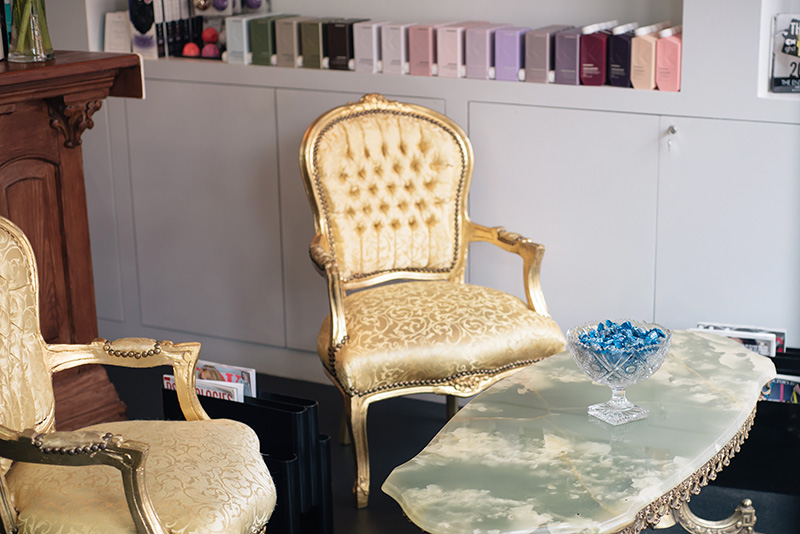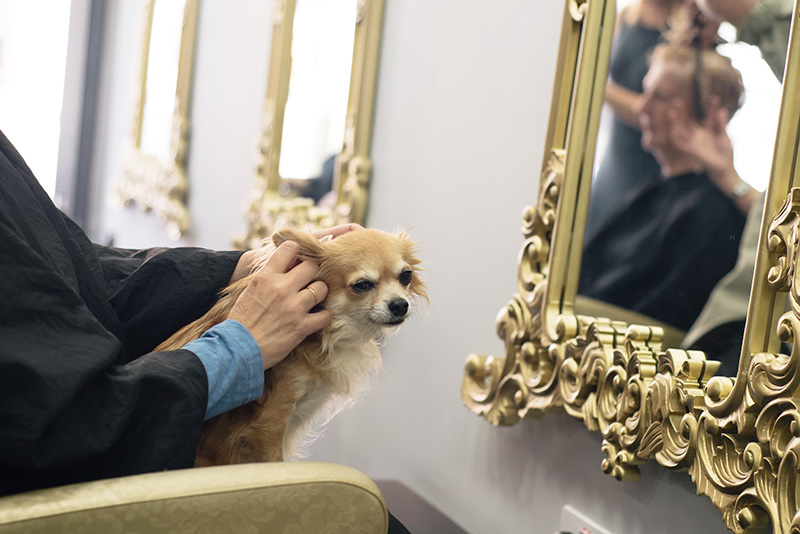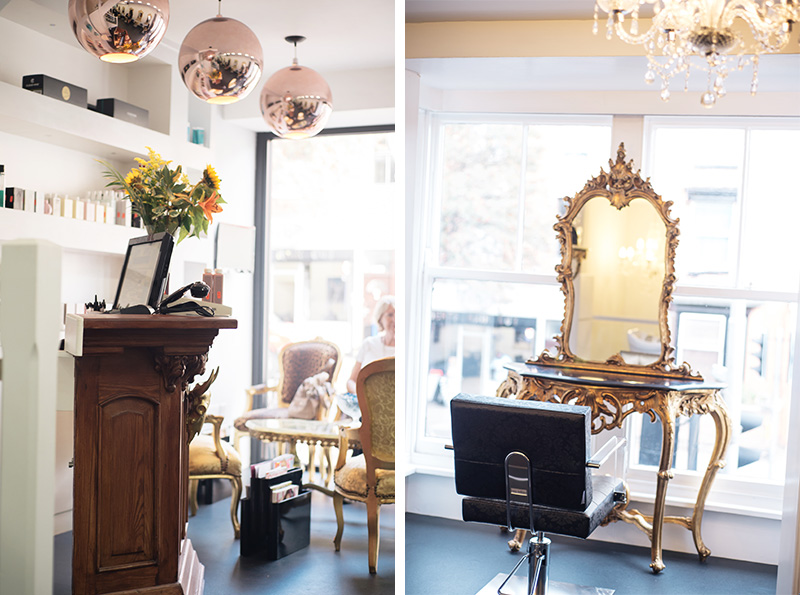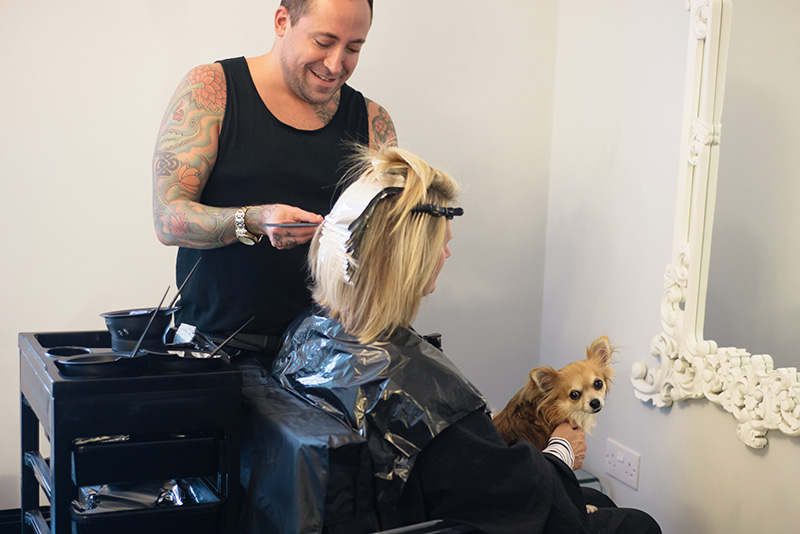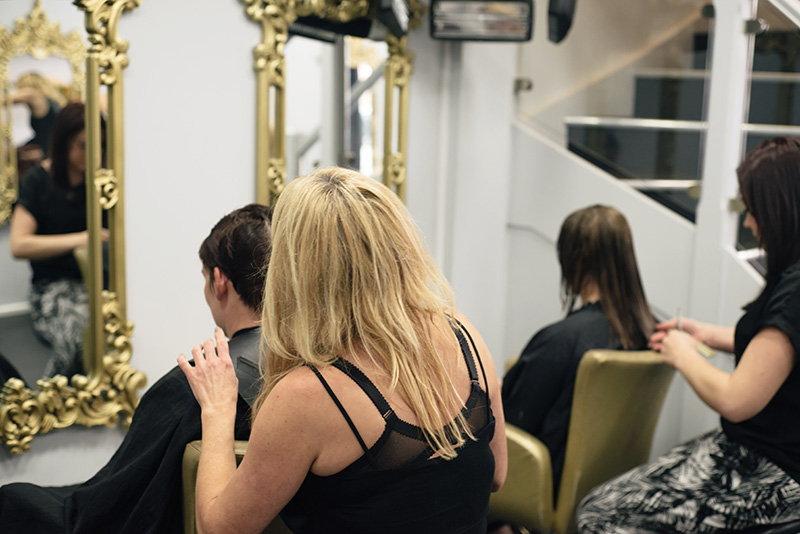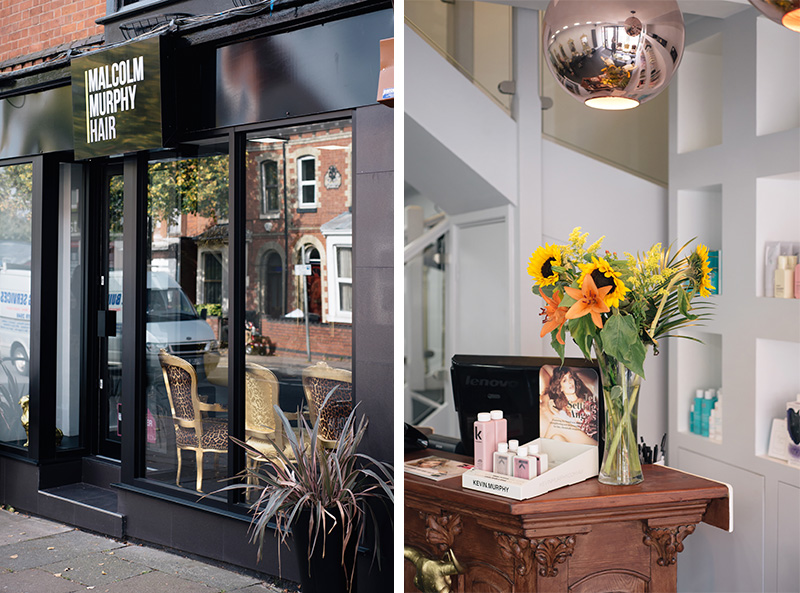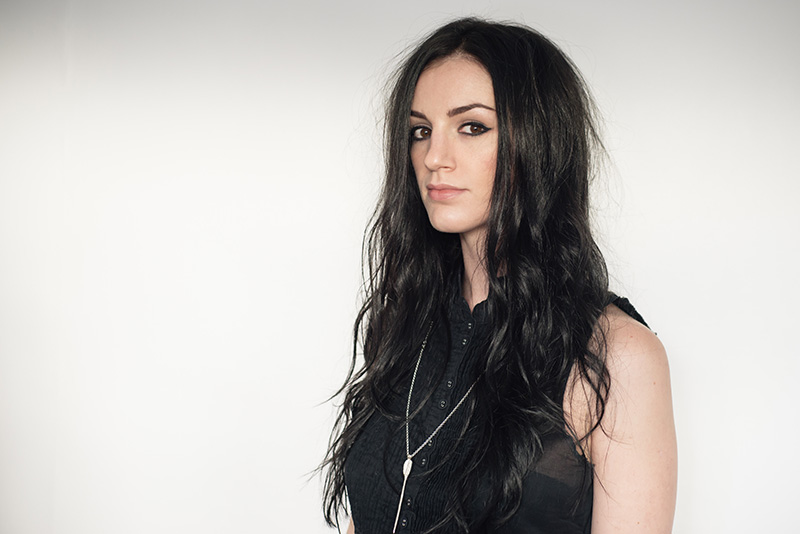 Last week I was invited down to Malcolm Murphy Hair for a cut & colour with the wonderful Shelley. I'd heard great things about the salon, having won a whole bunch of awards & so I was excited to check it out for myself. Situated on Hinckley Road, I loved the location away from the business of the city centre, it gives a much more relaxed vibe & stepping through the door this continued too, crisp white walls, dotted with opulent furniture & fresh flowers creating a welcoming, homely feel, I felt right at home as I waited with my coffee & biscuits, all served on a golden platter.
When I arrived it was almost full with customers, but not once did I feel rushed, as I've found all too often at busy hairdressers & every member of staff was super friendly & laid back, it was a really nice atmosphere. Shelley chatted with me about my hair, and told me she thought it really suited me the way it was so she didn't want to do anything too drastic, which I was happy to hear. I said how I'd spent the best part of a few years growing it out now & though I've gone through phases where I've considered something a bit more dramatic I feel like I've spent too long getting it to this point to go chopping it off just yet! We decided to just freshen it up, putting some of the layers back in that had almost grown out, to give it a little more shape & sticking to the same dark chocolate colour, but one with a high gloss finish – it feels so bouncy & healthy again, and look at how shiny it is!
As I waited for my colour to develop I had a little wander around to take some photos & spotted Rocco, Malcolm's incredibly adorable pup sitting on one lady's lap having cuddles whilst she was having her hair cut! You know I'm a crazy dog lady at heart, so this was like the icing on the cake for me, he was so sweet & well behaved too.
If you're in Leicester I couldn't recommend paying Malcolm Murphy Hair a visit more, I came home feeling relaxed & totally pampered, I was actually a little sad that I had no plans for later to show my hair off, so I went into town and treated myself to some retail therapy & a coffee, then took Nico for an extra long walk afterwards!