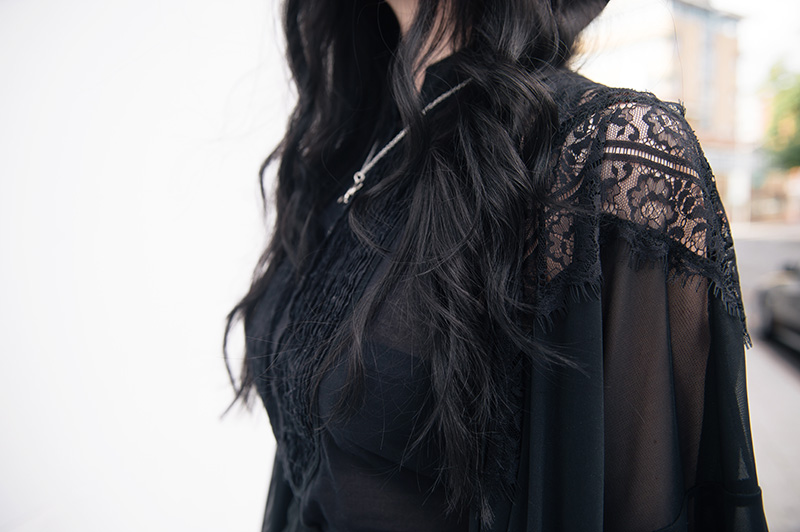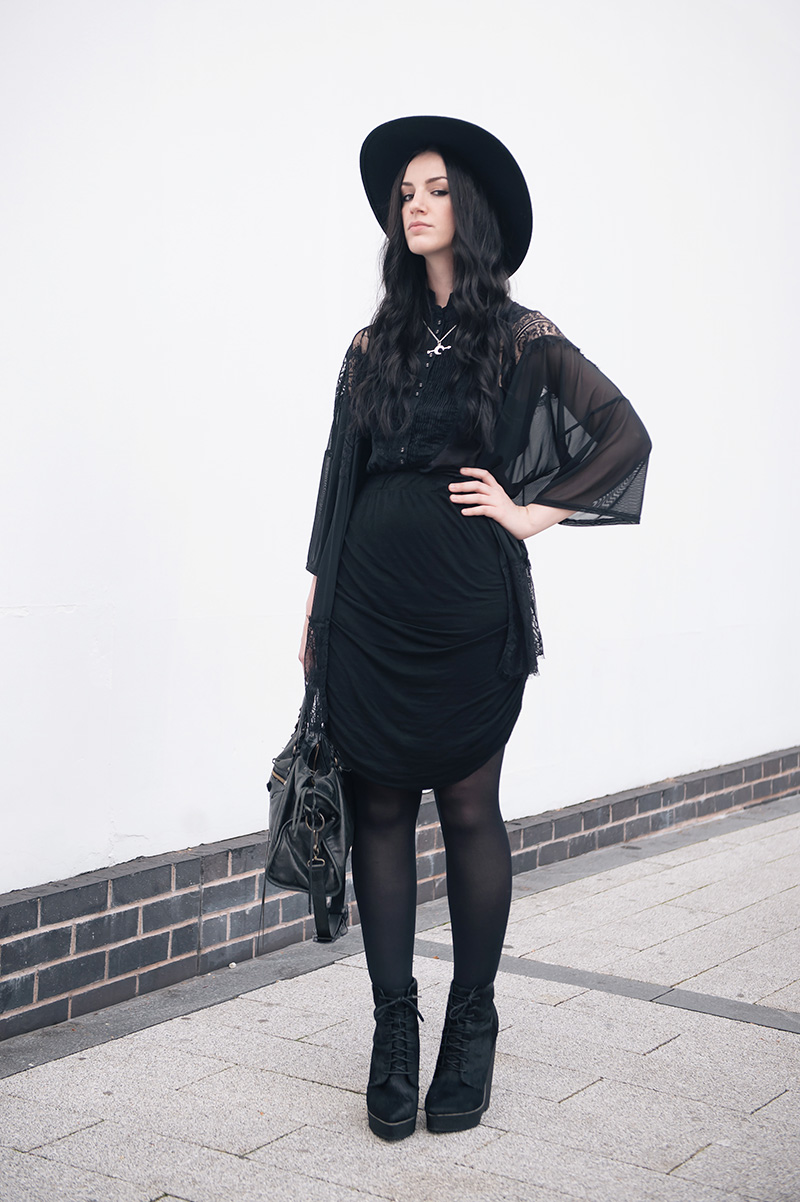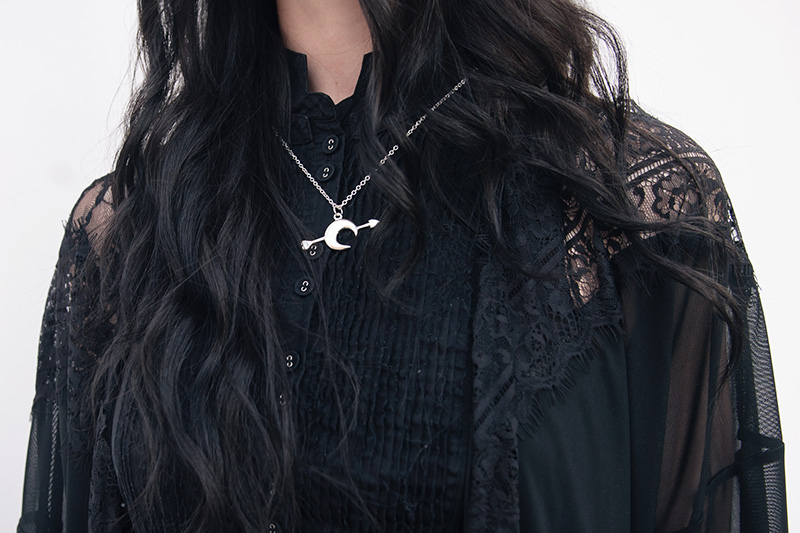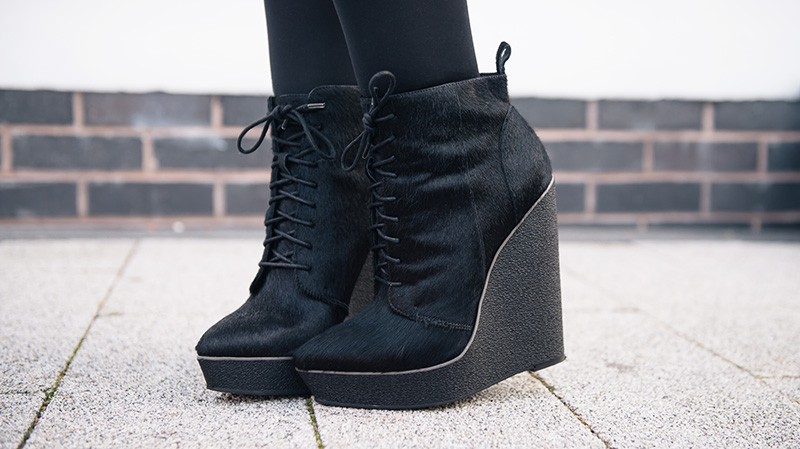 Catarzi Fedora / AllSaints Sleeveless Shirt / Pins & Needles Lace Kimono * / Religion Draped Skirt / Bloody Mary Metal Luna Love Necklace * /
Kurt Geiger 'Solar' Ponyhair Wedges / Balenciaga City Bag
This is the beautiful lace kimono I picked up from Urban Outfitters that I mentioned in last weeks store post, it's one of those perfect throw over anything pieces & I have been wearing it to death already, especially paired with my fedora & the pretty Luna Love necklace from Bloody Mary Metal for witchy vibes. I feel like there's a slight Victorian feel going on here too, with the lace & the high necked bibbed shirt, it's not usually an era I reference in the way I dress, but I kind of like how it accidentally happened here & I think it works because it's pretty subtle.
I promised myself last month that I was on a shoe ban until I threw out or gave away at least a few old pairs, as my shelves are overflowing & they are now taking over my floor too! I am a complete addict though & I just couldn't resist when I saw these Kurt Geiger beauties in the sale, you know I love a good wedge & these are pure ponyhair perfection! Sadly, it seems only the suede versions are left now, but they're a total steal at £29.