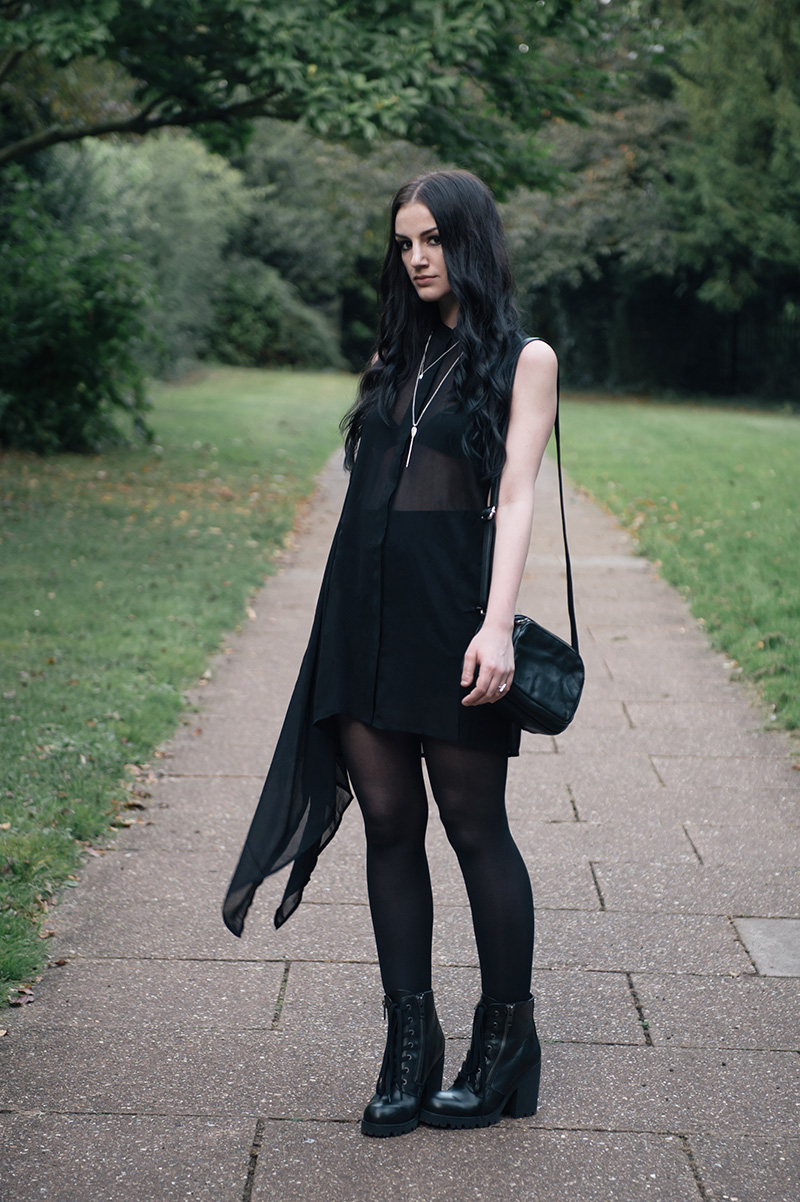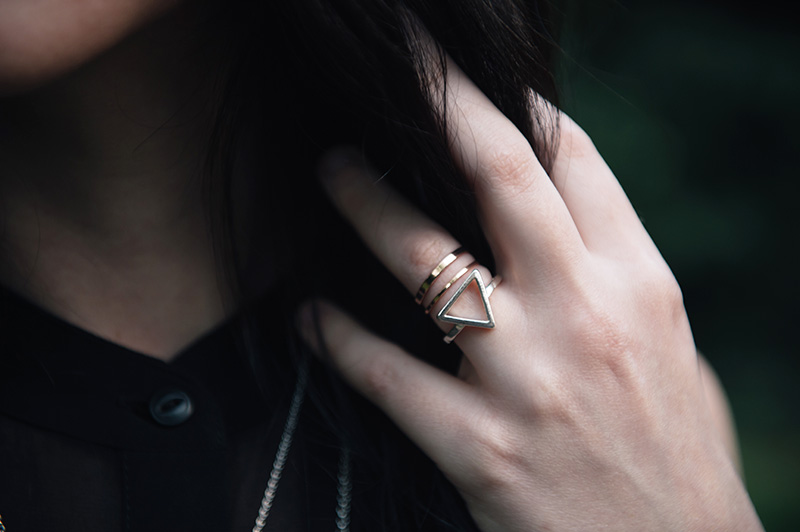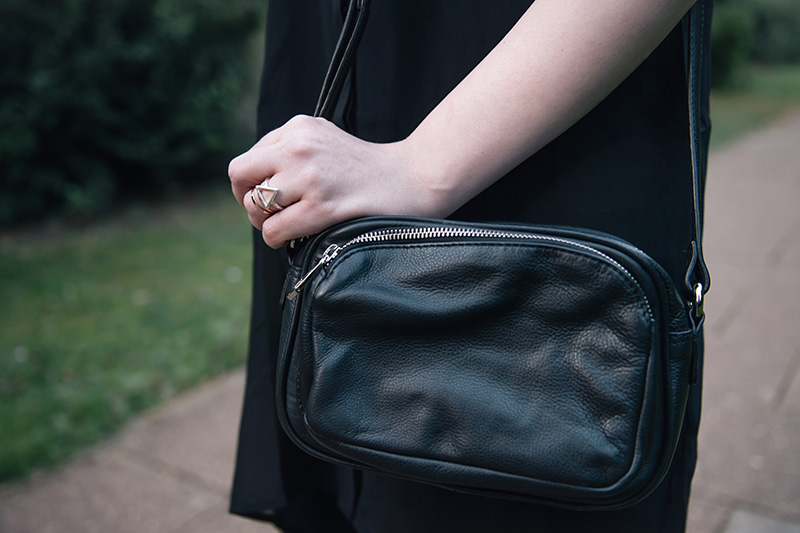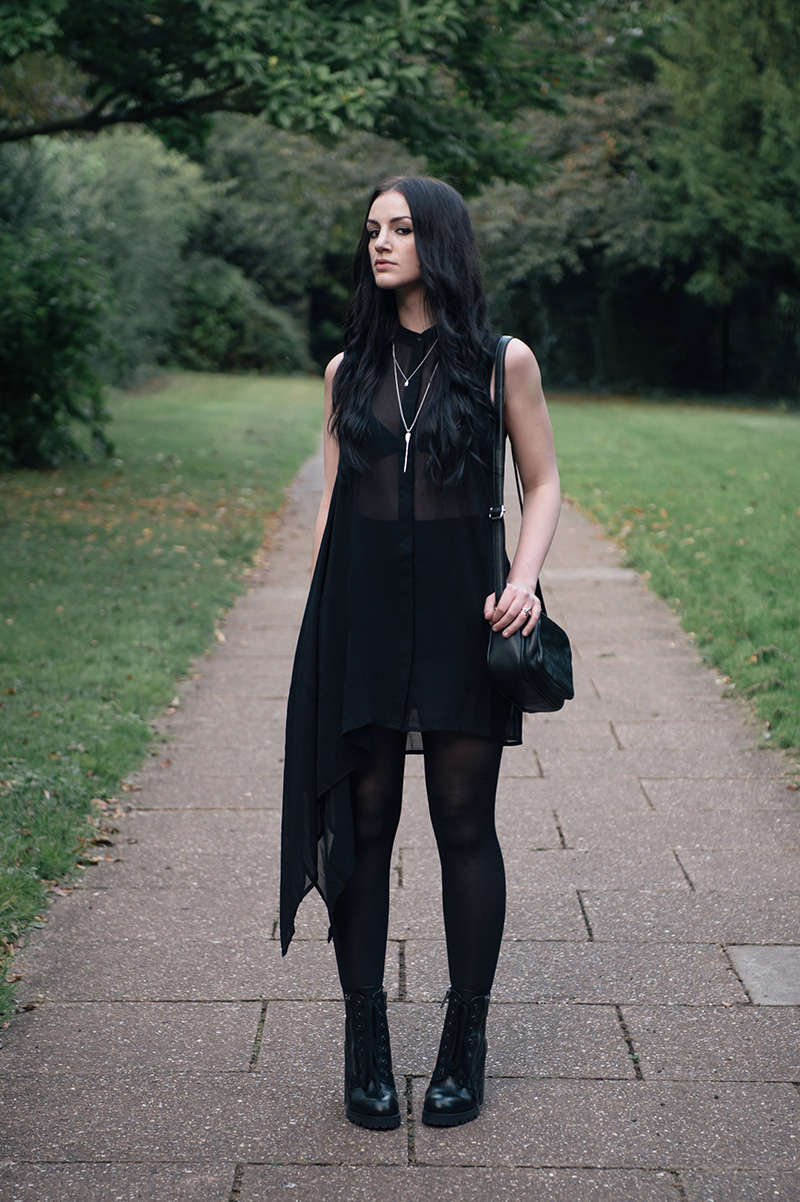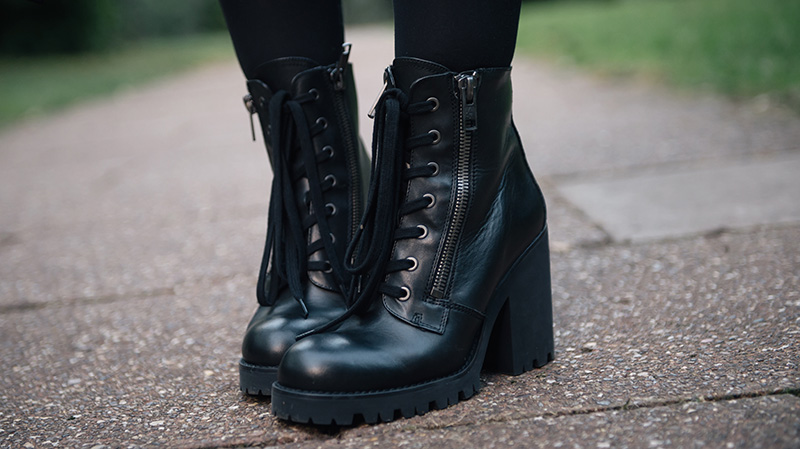 H&M Asymmetric Chiffon Shirt / ASOS Mini Skirt / H&M Triangle Bra / Bloody Mary Metal Lovehunter's Arrow Necklace * /
Bloody Mary Metal Tiny Tooth Necklace * / Betty Jackson Black Bag * / H&M Copper Rings /
Bloody Mary Metal Fire Alchemy Ring * / Ash 'Poker' Boots via Daniel Footwear *
It's the start of October and here I am in a sheer shirt & no jacket, I have no idea what's going on with the weather! It's been the warmest Autumn since I can remember, which is crazy considering it felt like Winter was coming early when it started getting grey & miserable around August. I guess it's making up for that now?
You may have seen from my Twitter ranting that I had a bit of a splurge at H&M and was less than impressed with their delivery service. Well, my parcel finally arrived & it turns out it was thankfully worth the wait & hassle. This chiffon shirt was one of the pieces I ordered & I couldn't wait to play with layering it up for winter, the weather had other ideas though & I ended up wearing it alone, getting my layering fix with a peek of bra & multiple necklaces instead. I've been wearing these two from Bloody Mary Metal constantly since they arrived, they are beautiful quality, solid & with a nice weight to them & I've had so many compliments on them already. I tend to go through phases with jewellery & I've been on a gold kick for quite a long time now, so it's nice to finally have some silver pieces that I love as much as the gold again. Expect to be seeing a lot of these!
I'd been looking for a pair of good chunky lace up boots since I finally threw out my beloved, but beyond rescue, Topshop pair last year. The comfort was a huge factor, my old ones had seen me through many gigs, festivals & long bar shifts without a hint of pain & none of the ones I'd found came close to that, until this pair from Ash at Daniel Footwear, who stock lots of great brands including their beautiful quality own line. They have the looks, the reasonable sized heel, a nice stompy thick rubber sole & they are comfy as hell too.