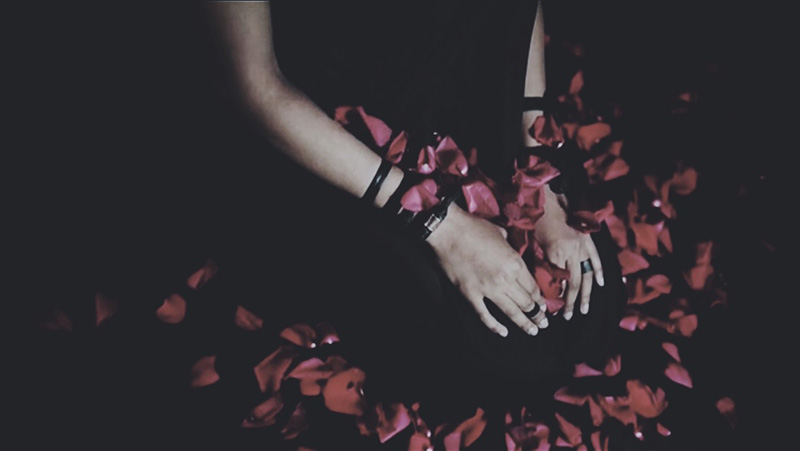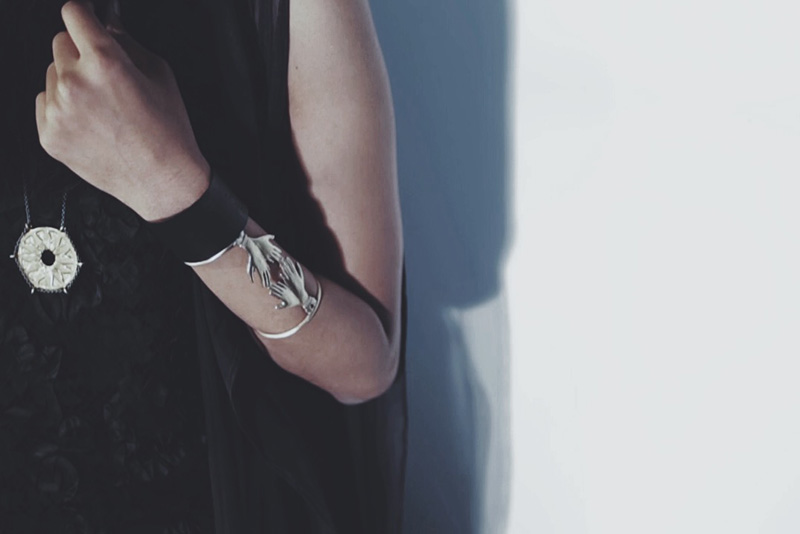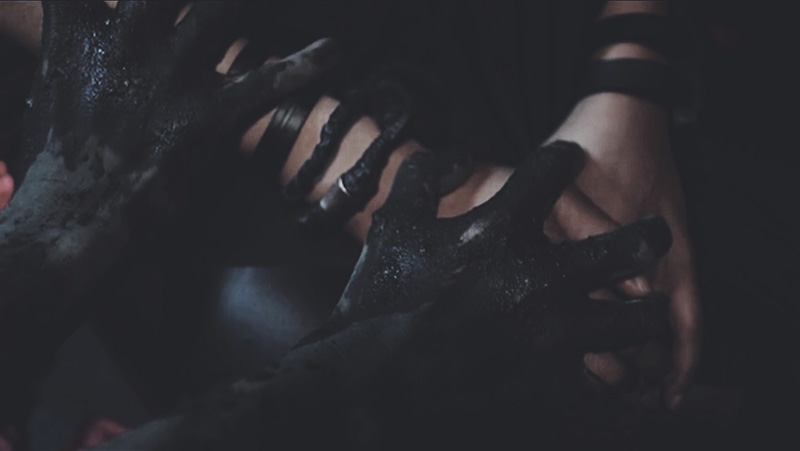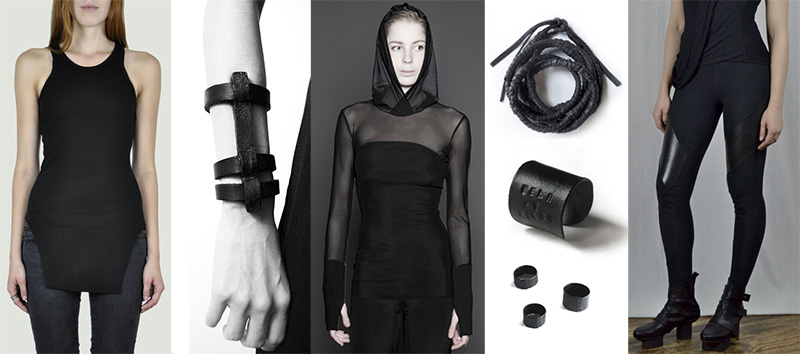 Noctex Squared Hem Tank / Anu Tera Iron Cage Bracelet / Hogan McLaughlin Gauntlet Shirt /
Hunter Gatherer Whipsnake Wrap + Wear My Flesh Cuff (x Lykanthea) + Santorini Rings / Nuit Vortex Leggings
Lykanthea is Lakshmi Ramgopal, a solo ambient musician based in Rome, Italy via Chicago. Drawing on a decade of Carnatic training, she alchemizes spectral vocals and synths to form transient, enveloping worlds. In July she released her solo debut 'Migration' & followed on from this in October with the haunting video for 'Telos'.
Over the course of 5 songs she draws inspiration from the 4,000-year-old Sumerian tale of the goddess Inanna & the challenges she faces during a transformative journey to and back from the underworld. Exploring the concept of rebirth in and across lifetimes, the result is a heavily atmospheric & expansive sound that envelopes you in it's hushed, ethereal vocals & draws you completely into it's world. Ghostly & delicate, but with a dark, primal soul lurking just beneath, it's subtle complexity grows with each listen.
The video for 'Telos' shot by E. Aaron Ross & styled by Laura Prieto-Velasco of Hunter Gatherer is just as dark & dreamy as the music, and features some of my favourite independent designers. I've put together a mini wishlist of items which feature in the video, and I urge you to go check out each & every one of these wonderful independents. The Noctex & Hogan McLaughlin pieces in the video were from Spring collections & are sadly now sold out, but I've included some of their new season pieces instead, which are just as beautiful. Particular favourites are the heavy iron cuff from Anu Tera, Hogan McLaughlin's mesh 'Gauntlet' shirt, Leah Ball's 'Conduit' cuff (as seen in the 2nd image) & the collaborative pieces from Hunter Gatherer x Lykanthea, inspired by & hand stamped with lyrics from the EP.
Watch the video for Telos below, then listen to the rest of the Migration EP & download it for free here.