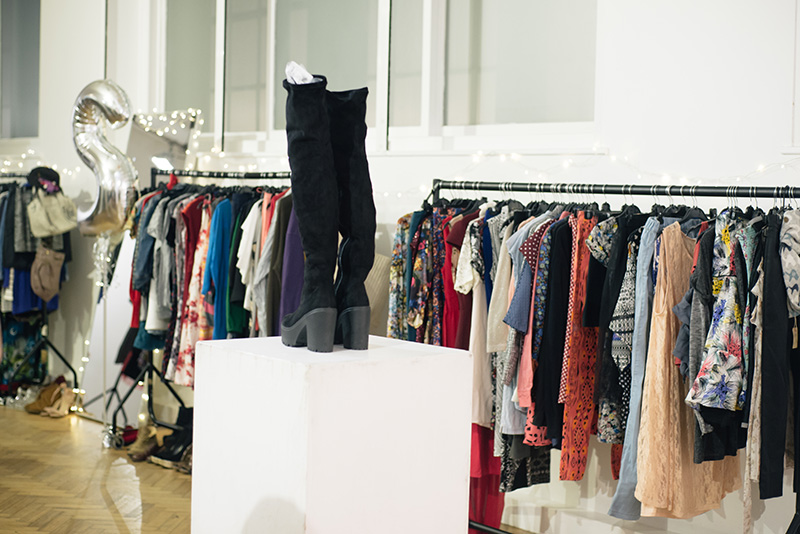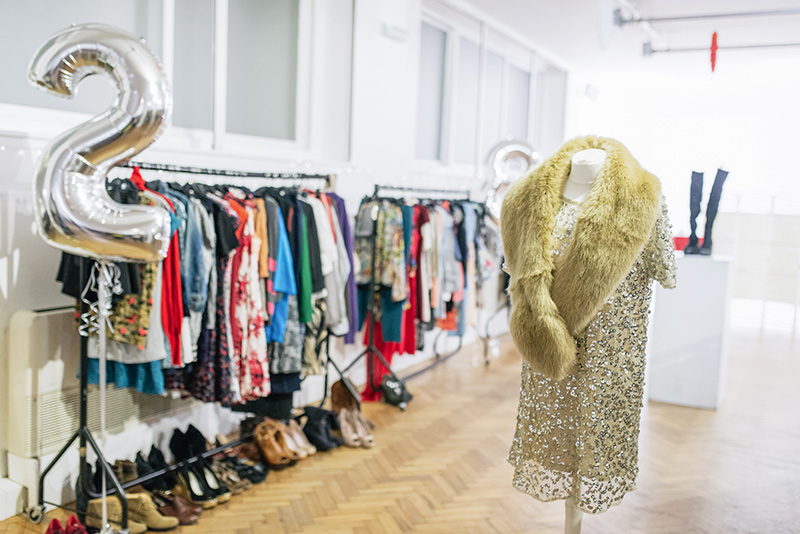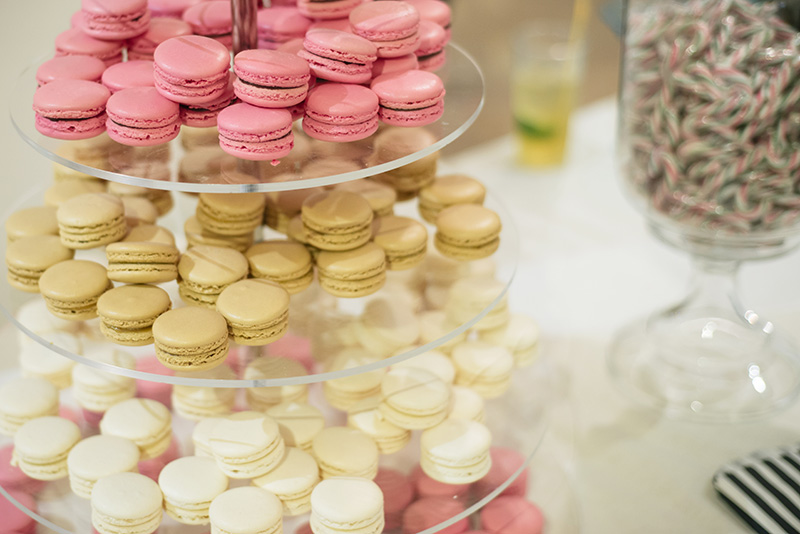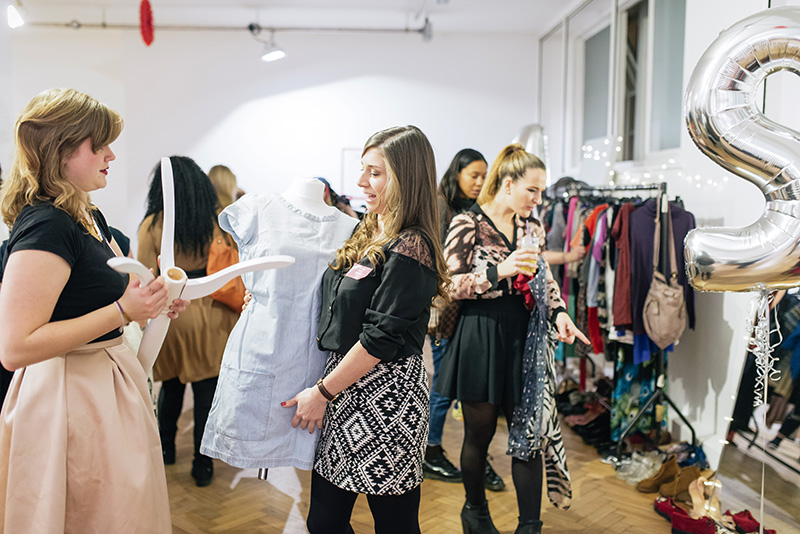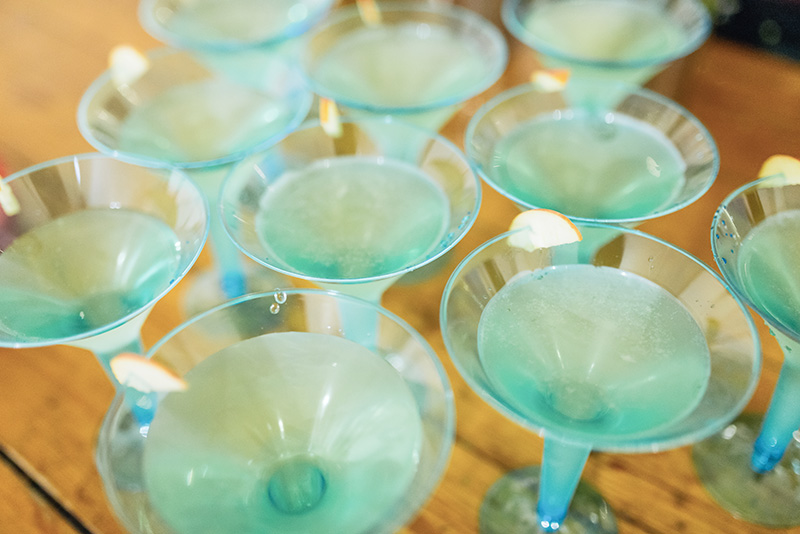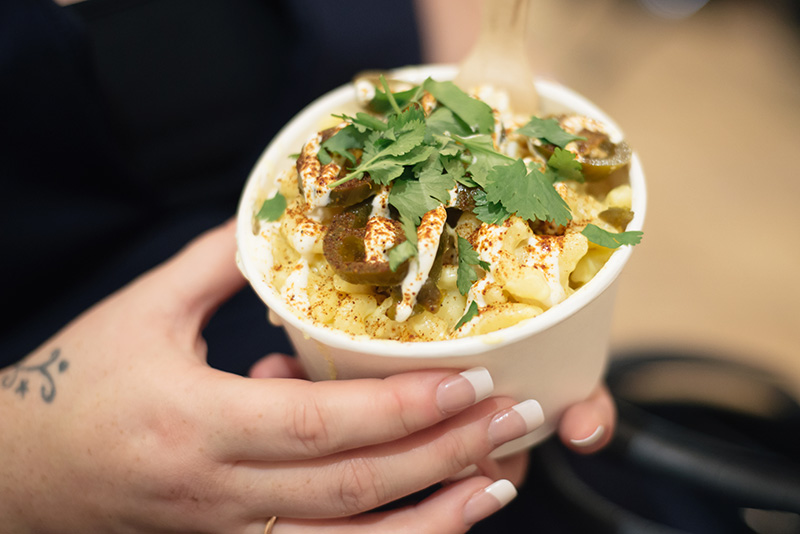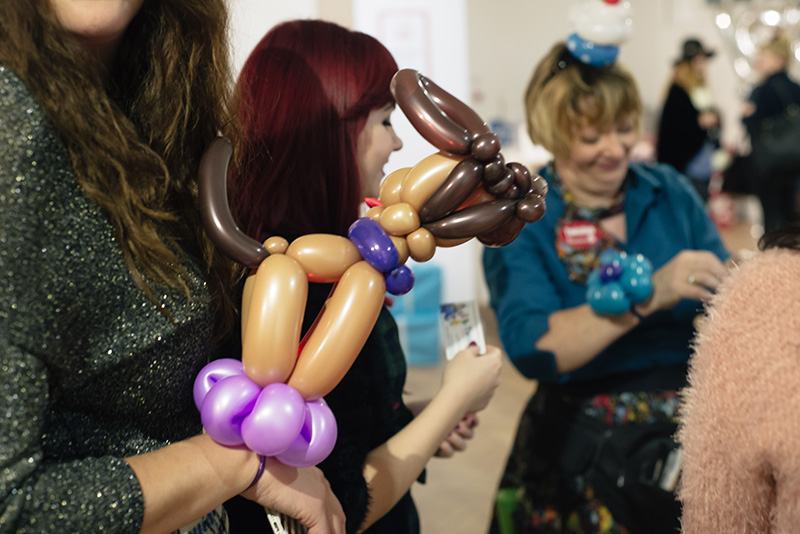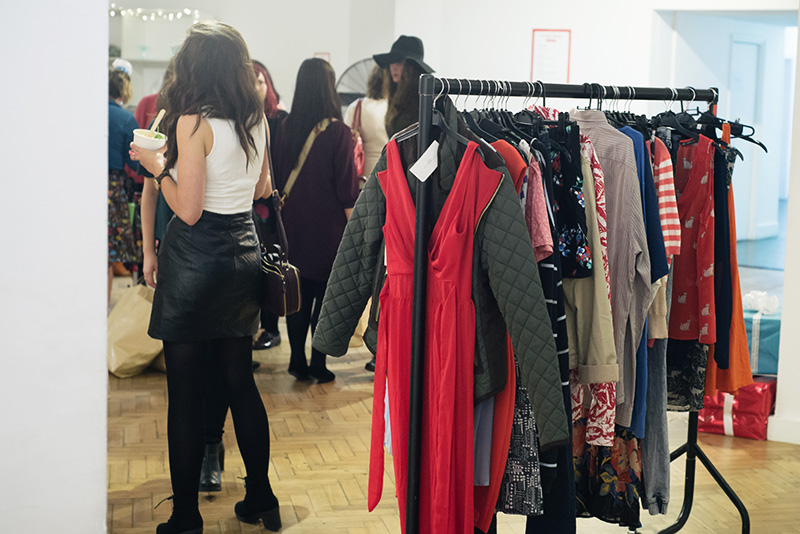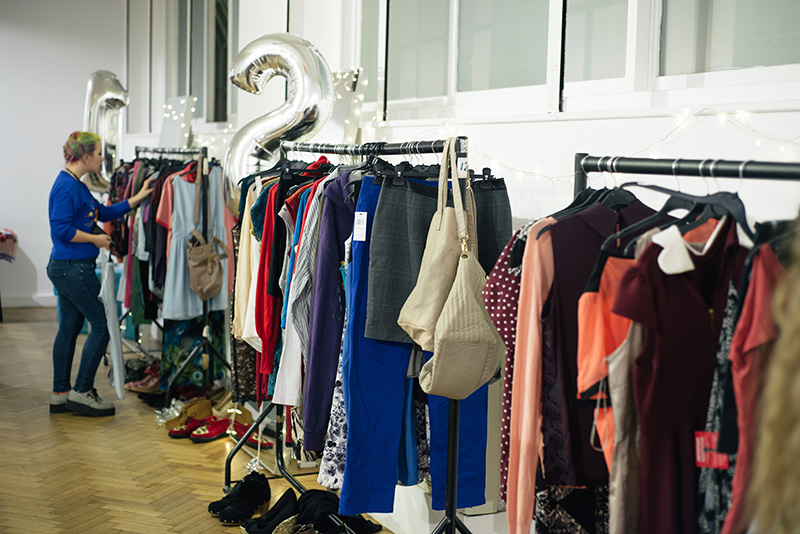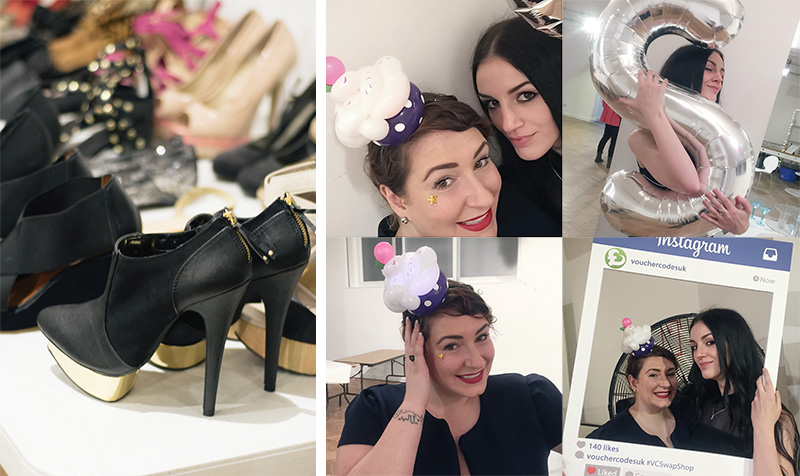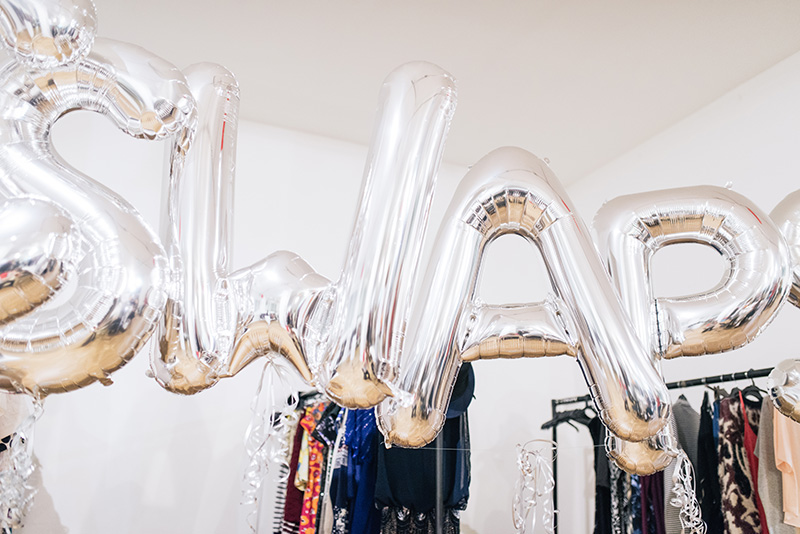 Photos by myself & some with thanks to Voucher Codes
Two weeks ago Voucher Codes held another of their awesome Swap Shop events, where everyone brings 5 items of clothing they no longer wear & exchanges them for stamps to shop the rails full of pieces from the other guests, plus some brand new items donated by brands too. You may remember that last time I had so much fun & was keeping my fingers crossed for another soon, so I was full of excitement when I got the email from Fleur saying they were holding another!
I headed down with Emma, Sarah & Sara and took one of my best friends Nat along with me too. Last time I spent ages picking pieces up, checking the size & fabric before deciding whether to take it off the rail, I only ended up with 2 pieces & though they were really great items, I knew I probably missed out on some good stuff as I was too slow. This time I decided to just pick up anything black that looked remotely like it'd fit me & I waddled off to the changing area with a whole mountain of black!
It paid off & I was super pleased with what I bagged, a Stella McCartney wool jacket, an ASOS maxi dress (which I almost didn't bother to try on, but it turned out to be my favourite piece!), an AllSaints dress I nearly brought myself a couple of years ago & a skeleton print Topshop dress that Nat picked up for me, I can't wait to do some outfit posts with them! Nat took home a draped black jacket & Whistles dress that I picked up but that looked much better on her, a kimono, two pairs of shoes and a Banana Republic cashmere jumper. We also both had a few stamps left over so we put them together & picked Nat's mum up two brand new Linea lace dresses that House of Fraser had donated. It was nice to see that everyone had brought along so much great stuff, there were lots of real gems here & I love that people were happy to let go of these things & bring them along to swap. It's true though, what's the point in having a beautiful, expensive dress hanging in your wardrobe if you never wear it? I'm sure everyone went home with at least a few pieces they really loved.
After the madness of rummaging through the rails, we sat down with a few cocktails & yummy spicy mac 'n' cheese from Anna Mae's whilst looking over what we'd scored & catching up with everyone else. Like last time the atmosphere was super fun & friendly, everyone was drinking, chatting & having a great time, the changing area was buzzing with girls giving each other advice & telling each other how great pieces looked, people were swapping items that didn't suit with others who wanted them & picking things up they knew would be perfect for someone else to pass on to them too. We had the best time & I am already looking forward to the next, it's easily become one of my favourite annual events!