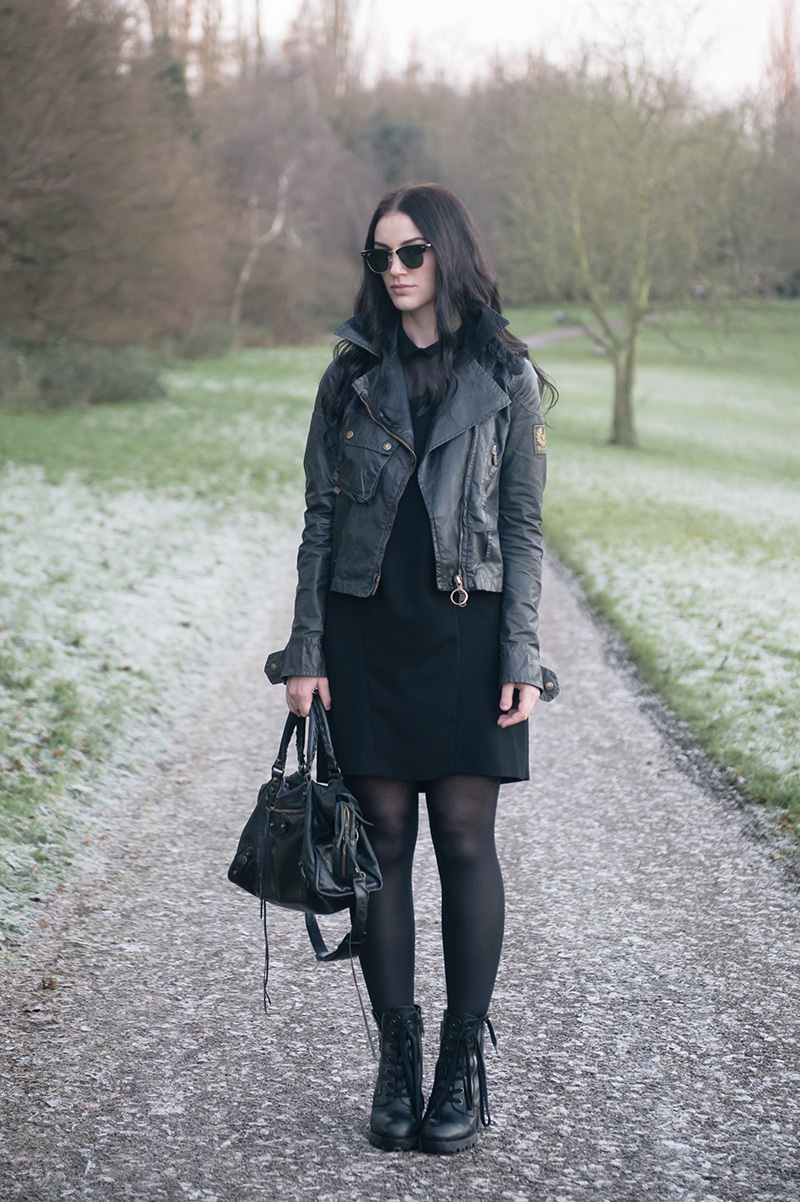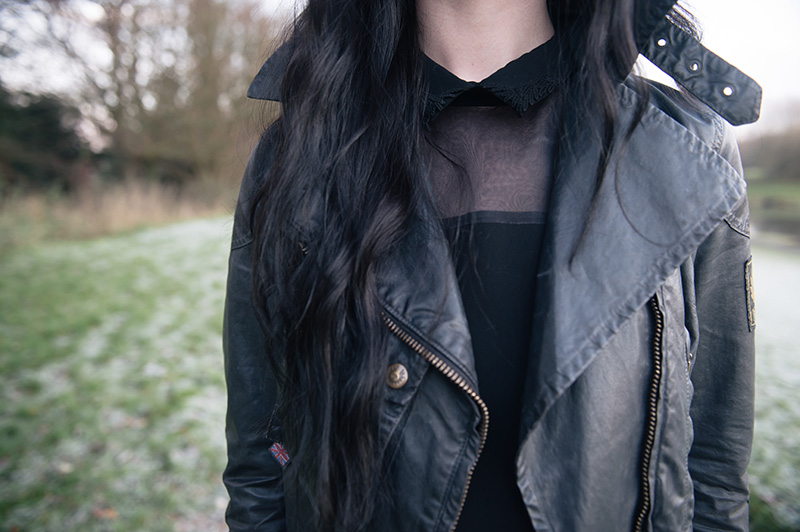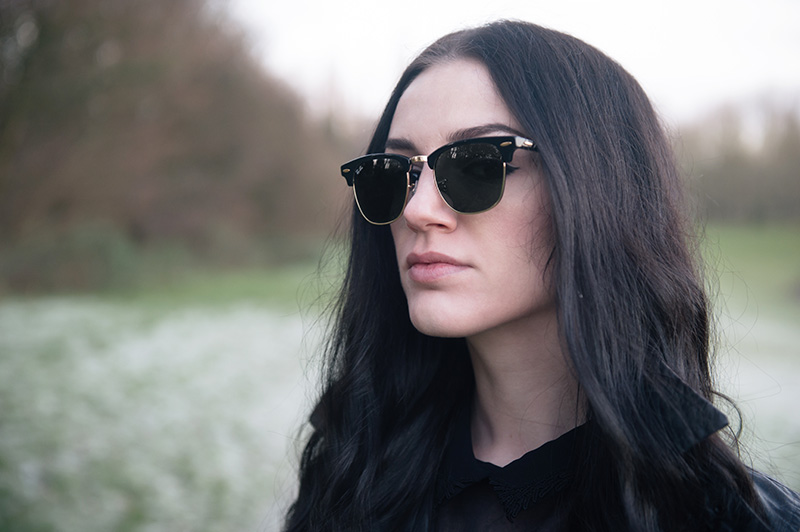 Ray-Ban Clubmaster via SmartBuyGlasses * / Belstaff Waxed Biker Jacket / The Kooples Shirt Dress / Ash 'Poker' Boots * / Balenciaga City Bag
Finally a new outfit post! Sorry for going a little MIA over the past few weeks, we had some very sad news & so obviously taking photos was not top of our priorities or something either of us really felt up to. I'm still feeling pretty run down, so this outfit's super basic. You know when you have one of those colds where you're really burning up? There's frost on the ground & I'm walking around sweating in a dress & thin jacket, I couldn't bear to put anymore layers on. Everyone on the bus looked at me like I was crazy & pretty much every old lady I passed asked me 'aren't you cold?!' – Nope. I wish I was!
I've always been more of a Wayfarer girl, or at least that's what I thought until I finally tried a pair of Clubmaster's on. What took me so long? I don't know why but I have always assumed they wouldn't really suit me, I usually go for chunkier plastic frames & so I never even bothered to try a pair on until recently. Surprisingly, I think I actually prefer them to my Wayfarers! This pair arrived a few weeks ago & I've been wearing them constantly to cover up my puffy eyes & dark circles. They're the lightest pair I own, which is pretty perfect when you're sinuses are all tender & swollen.