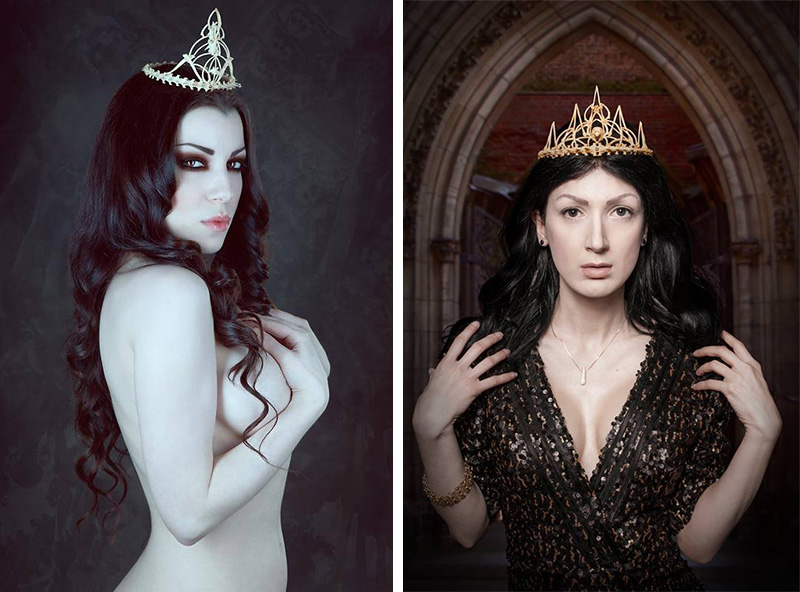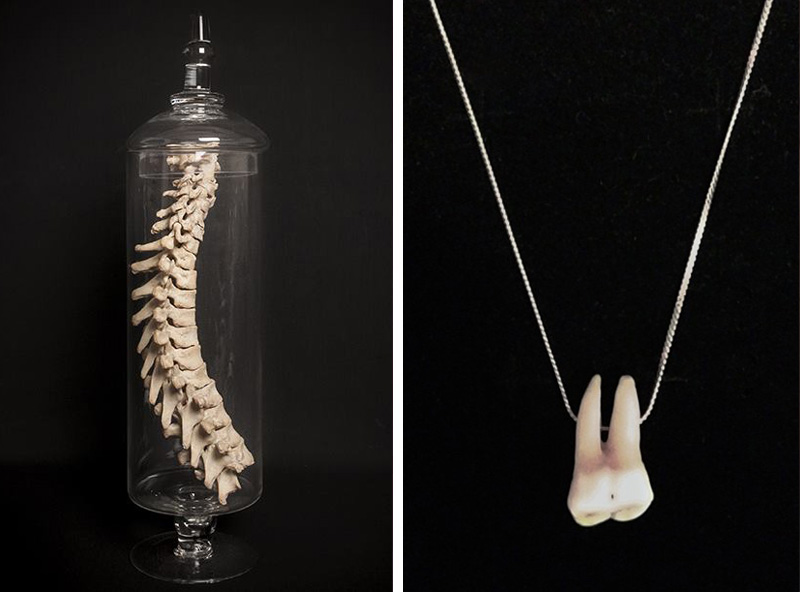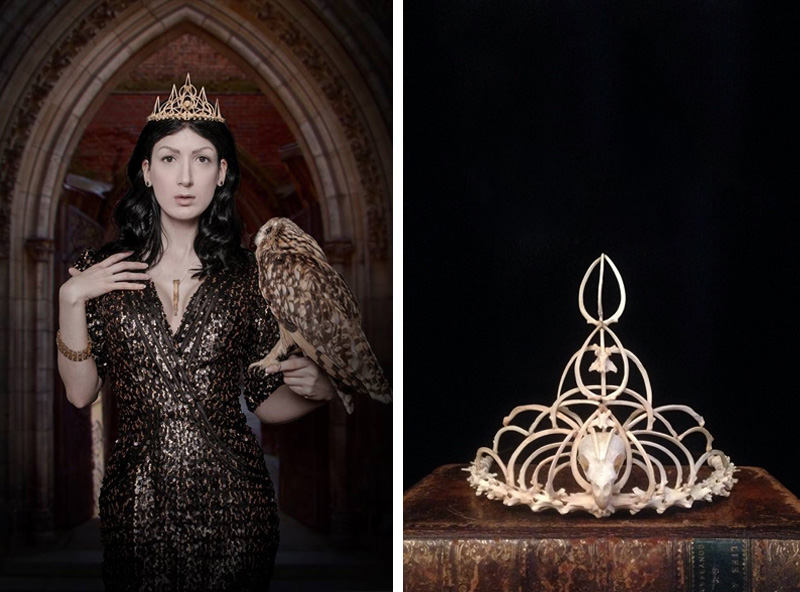 Memento Mori is the perfectly odd brainchild of Mattaeus Ball and Starla DuPrés. A wonderful cabinet of curiosities selling oddities and macabre goodies, from ethically sourced human bones, taxidermy, vintage medical instruments & weapons to unique art pieces created in house. Their online store is full of weird & wonderful pieces, expertly curated & is a real joy to browse through, especially if you're of a curious mind.
Their glorious bone crowns are one of my favourite pieces, custom made to order from the bones of small mammals, they're an original concept by Mattaeus & each one is completely one of a kind. Striking & unique, I think they're a beautiful way to re-purpose these remains & give them a new lease of life. I wish I had a good enough reason to buy one for myself, sadly I don't think wearing it to lounge around the house & answer the door to the postman in would be doing it justice! But, if I ever actually get married I'll definitely be giving them a call for one, they are such beautiful pieces & it would be the perfect way to add a little quirkiness & personality.
I also love their glass bell jars of specimens, the spine one is particularly special I think & of course all the skulls too, one day I'll add a human one to my desk! I am very tempted by the little antique human tooth necklace too. If I was a rich girl, I would be buying up practically their whole shop! Go check them out if you're hunting for unique Christmas presents for the dark inclined in your life, you won't be disappointed.