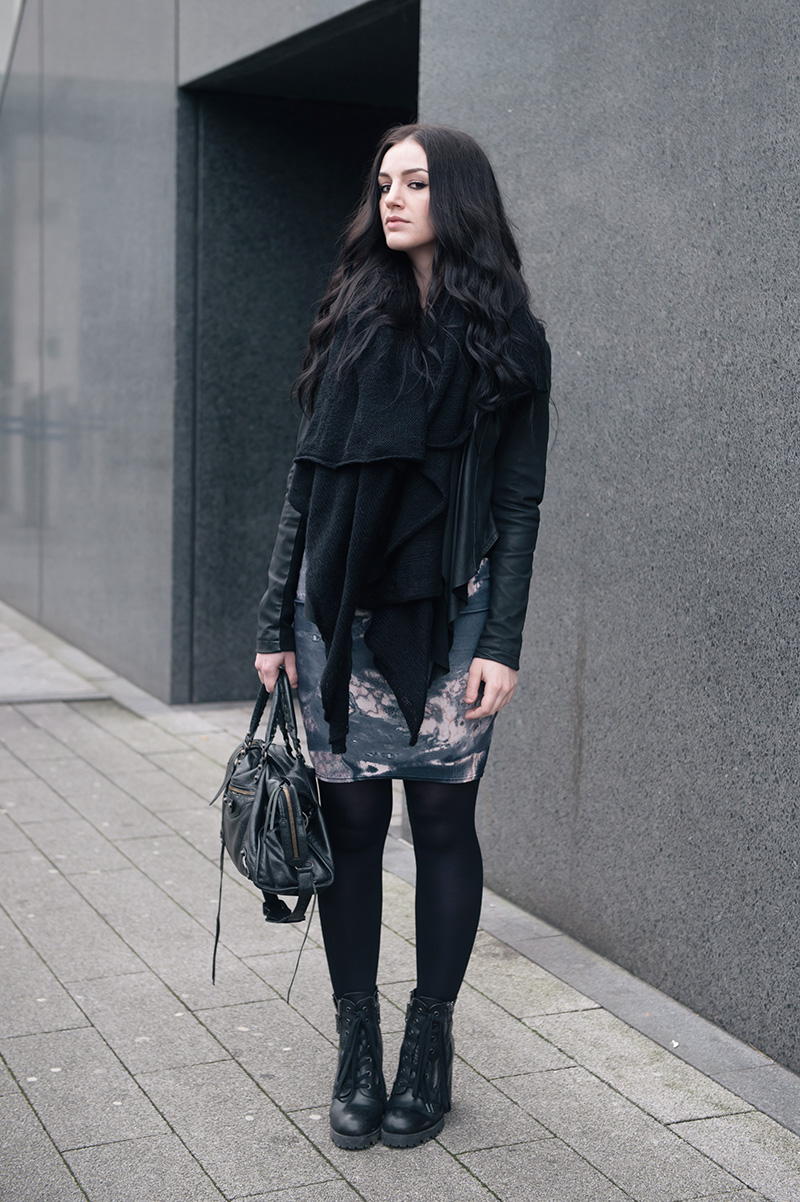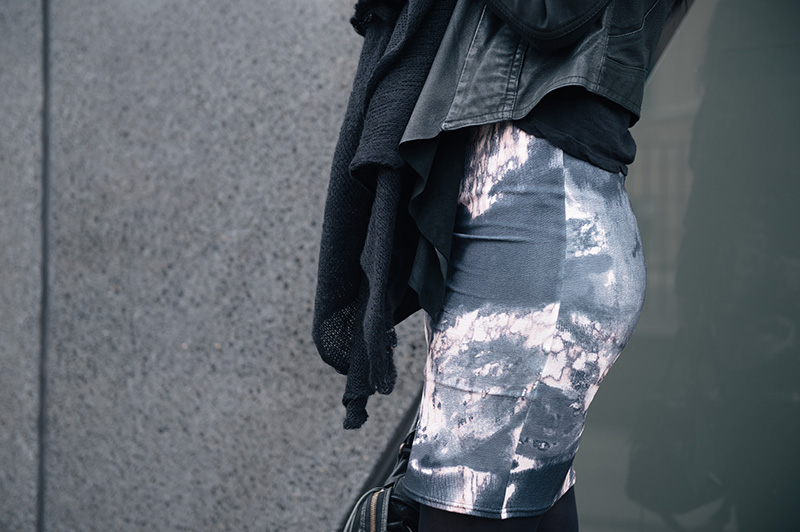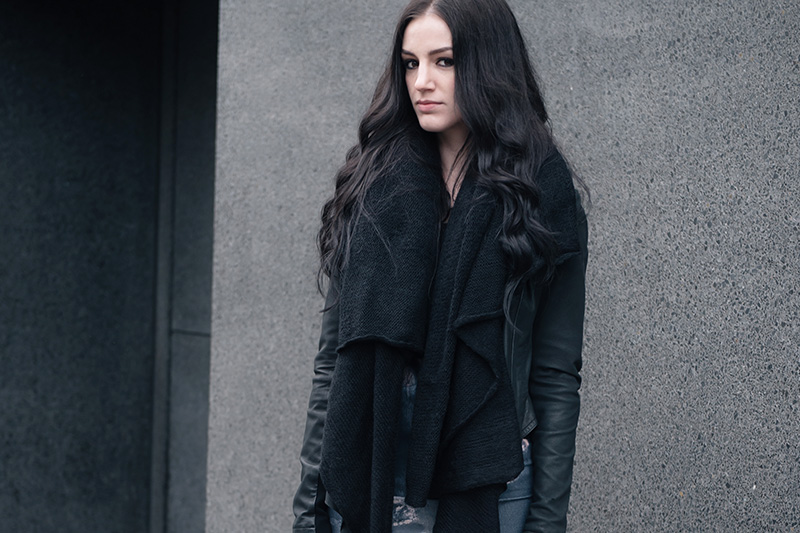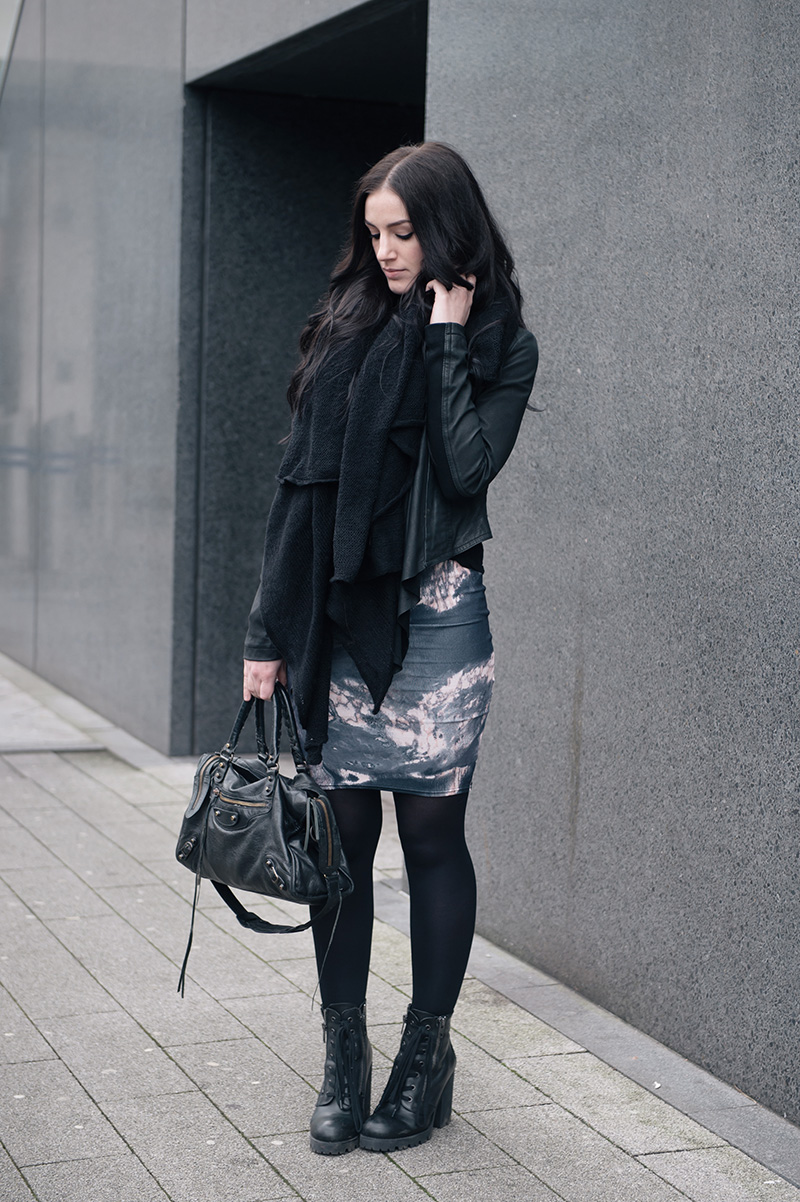 ASOS Knit Scarf / Barney's Originals Drape Leather Jacket / Daisy Street Oil Spill Midi Dress * / Ash 'Poker' Boots * / Balenciaga City Bag
I very rarely wear prints, but the inky oil spill on this Daisy Street dress feels almost like more of a texture than a print, and you know how much I love those! I've been wearing it mostly as a skirt & for layering under pieces, because I just do not have the boobs to fill out the super plunging top half to wear it on it's own! That's fine with me though, because personally I think prints like this work best as a little flash here & there as a compliment to the rest of the outfit, instead of being the entire focus & this one is a great accent for black layers.
I feel like I've been living in these boots from Ash & the ASOS scarf for the past few months, I'm surprised you guys aren't sick of seeing them yet but they are both so warm & comfy on these bitterly cold days that it's hard to want to choose anything else. I'm not sure what I did last winter without them!
Talking of warm & comfy, one question I keep getting asked lately is how I'm always in tights when it's freezing & aren't I cold? Well no, because they're thermal ones! I know they're not exactly fashionable, but I'm just as much about comfort as style & these are definitely something I couldn't do without, they're often warmer than wearing jeans or trousers & it means I don't have to confine my dresses & skirts to only the warmer seasons either. I'd recommend M&S, Uniqlo, Falke & Pretty Polly if you're after a pair.