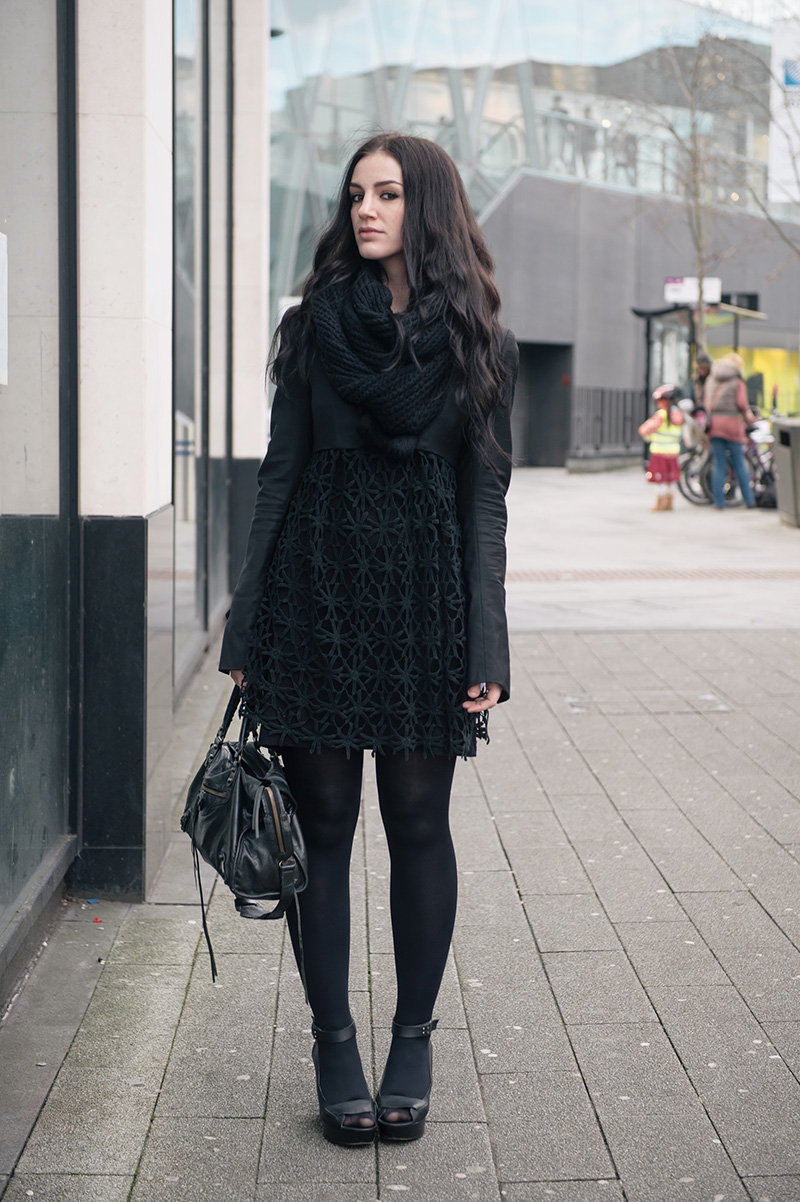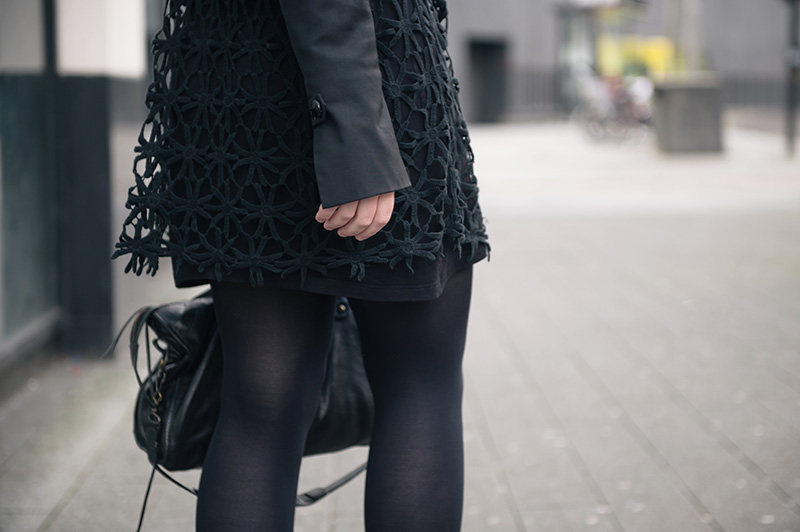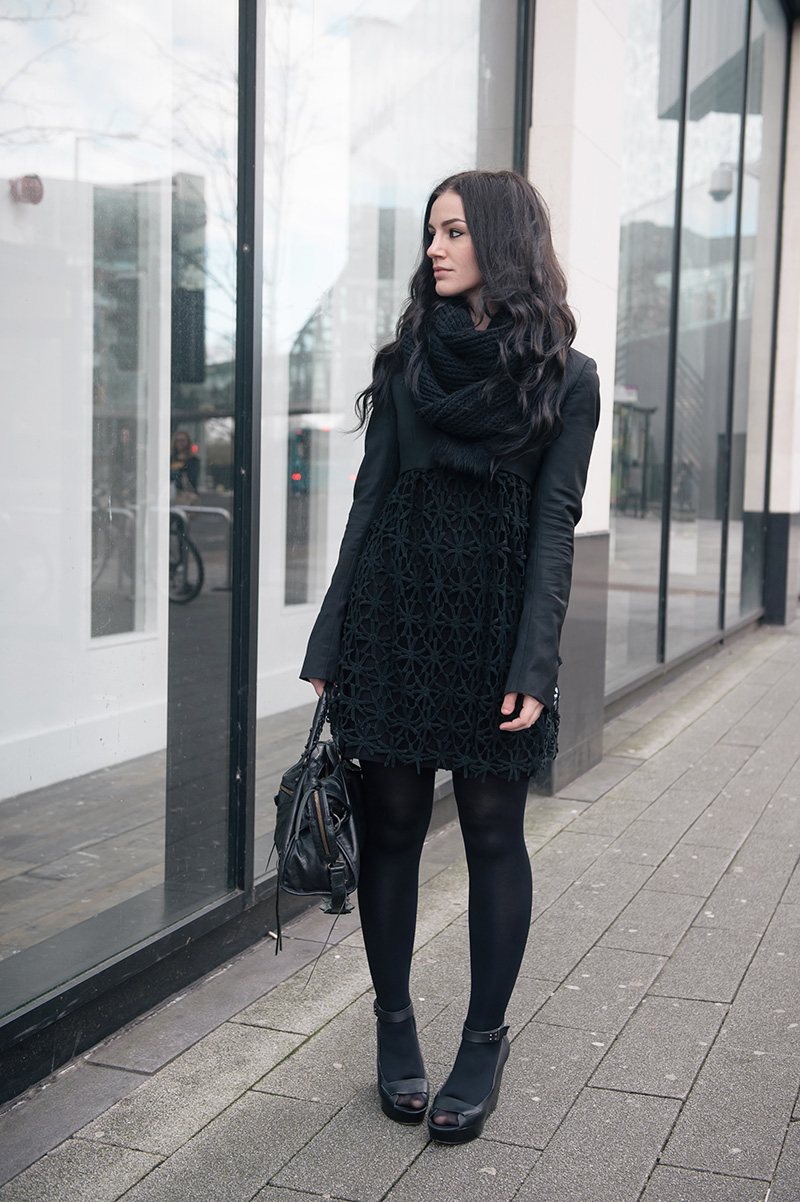 ASOS Snood / Todd Lynn x Topshop Cropped Tux Jacket / Seafolly Kaftan * / Vero Moda Dress / Skin by Finsk Wedges / Balenciaga City
I used to love the early nights of winter until I started blogging, I thought they were so cosy & I loved walking around town shopping as it got dark, but now all I want is from them to be over & find myself getting way too over excited when I realise it's 4pm & it's still light enough to shoot an outfit! Yes, I totally did a bit of a happy dance when we got into town yesterday, later than usual & it still looked like daytime! I think all of you who are also fashion bloggers can relate to this, we are slaves to the daylight & the unpredictable weather, and both have been very uncooperative lately! Hopefully now it's gradually staying lighter for longer & we have more time to fit them in the posts around here wont be quite as sporadic.
Crochet always makes me think of summer & this Seafolly kaftan from Beach Cafe is technically beachwear, but I thought the chunky floral pattern was a nice way to add a bit of texture to one of my otherwise plain jersey dresses by layering it over the top. This old one from Vero Moda (one of my favourite brands for basic & super affordable jersey pieces) matches it perfectly in length, neckline & sleeves, it's like they were meant to be! Of course it looks equally as nice worn as it's meant to be, over a bikini & I can't wait till I can lounge around in it on a beach or poolside somewhere. I love multitasking pieces like this!