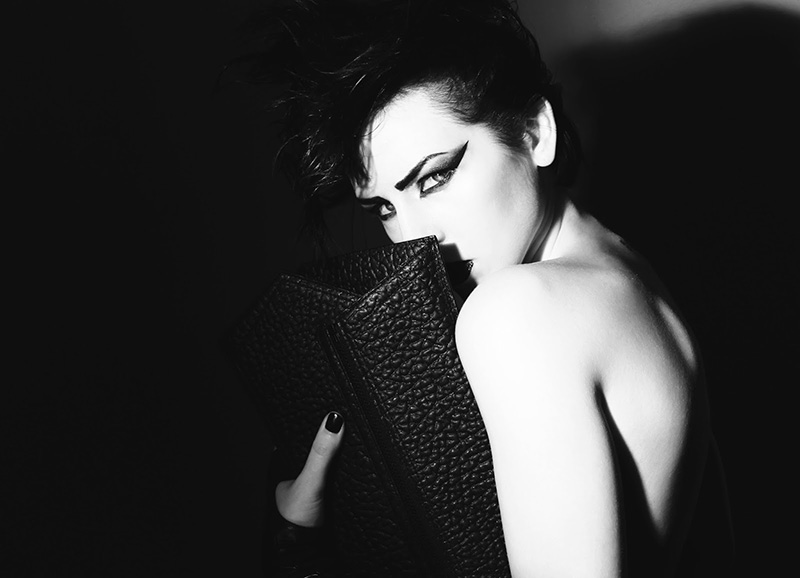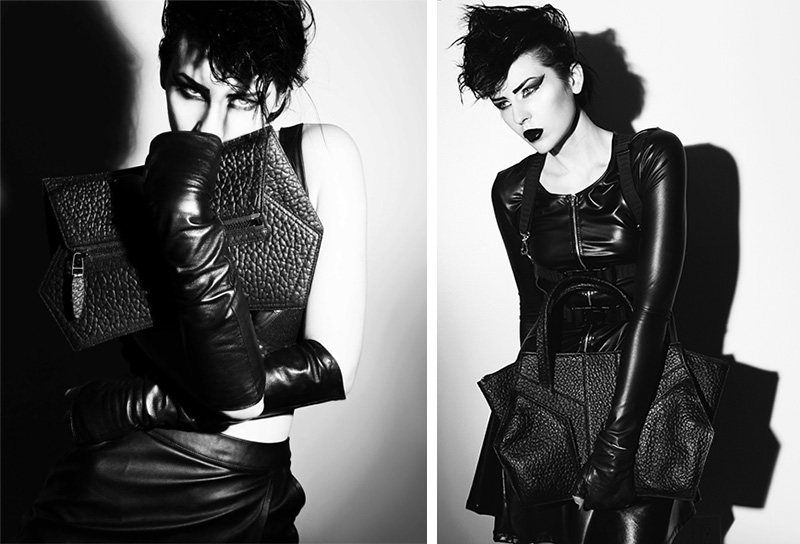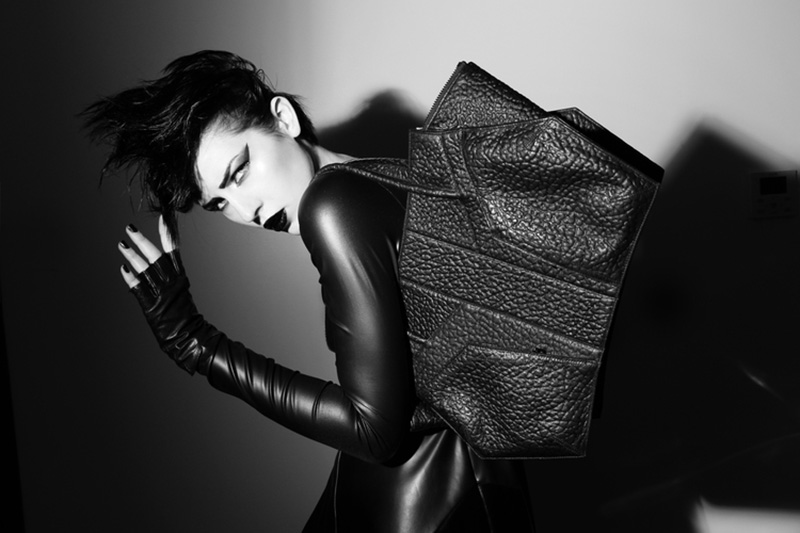 'Vertigo' Handbags by Niki English / Photography by Ashley Joncas
I'm probably not allowed to say that I'm 'not a handbag person' any more, now that I own a fair few, but it's still true that I very rarely find myself getting all squealy & excited over one, like I do (constantly!) with shoes. So when I fall head over heels for a bag, you know it's the real deal & New York based Niki English's 'Vertigo' collection is my newest crush.
With their sharp geometric panels, heavy textured leather & rigid shape, they have that kind of high fashion sci-fi feel that I'm such a sucker for. I can never resist accessories that make me feel like I'm some kick ass heroine that could take on the world when I put them on & I think everyone should have a few of these type of pieces in their wardrobes. These are exactly that, strong, stand out pieces, but without sacrificing usability as is all too often the case, a perfect blend of form & function, with multiple pockets & removable straps. Ashley Joncas's striking B&W photography for the lookbook & the great styling echo this feel too, tough & rebellious, yet undeniably classic & elegant too.