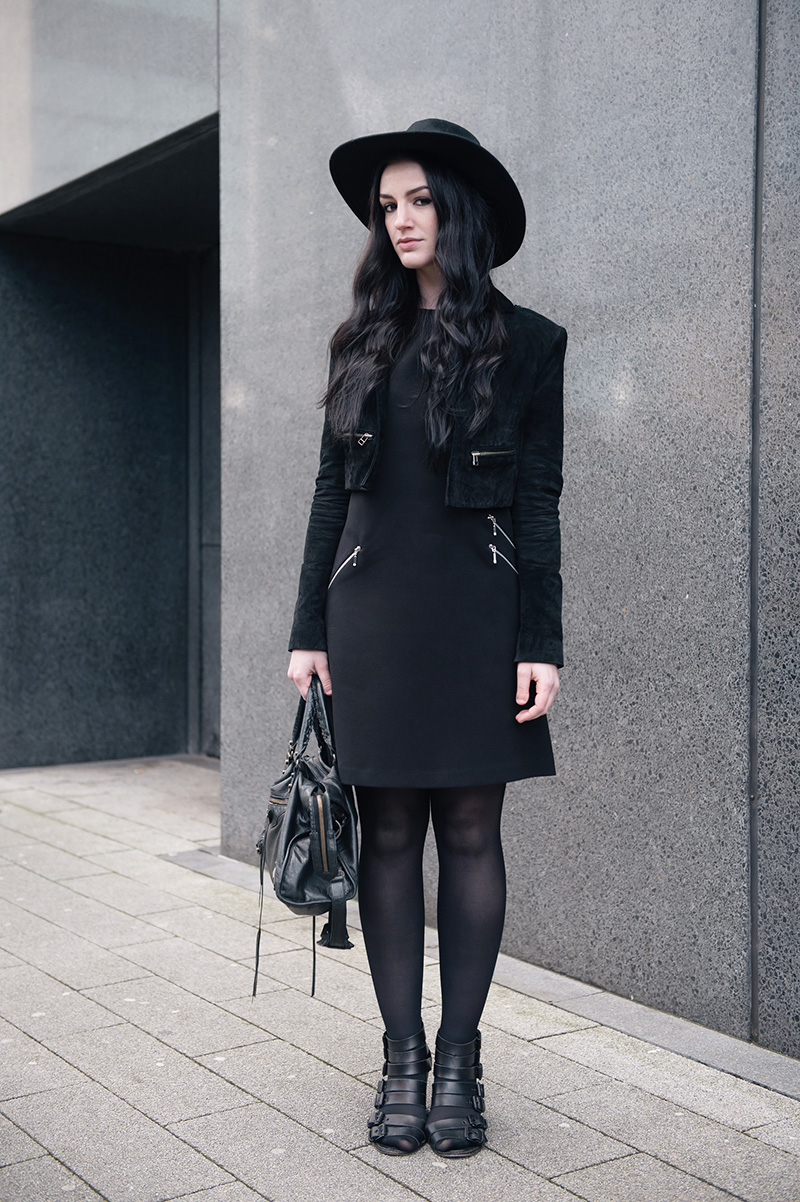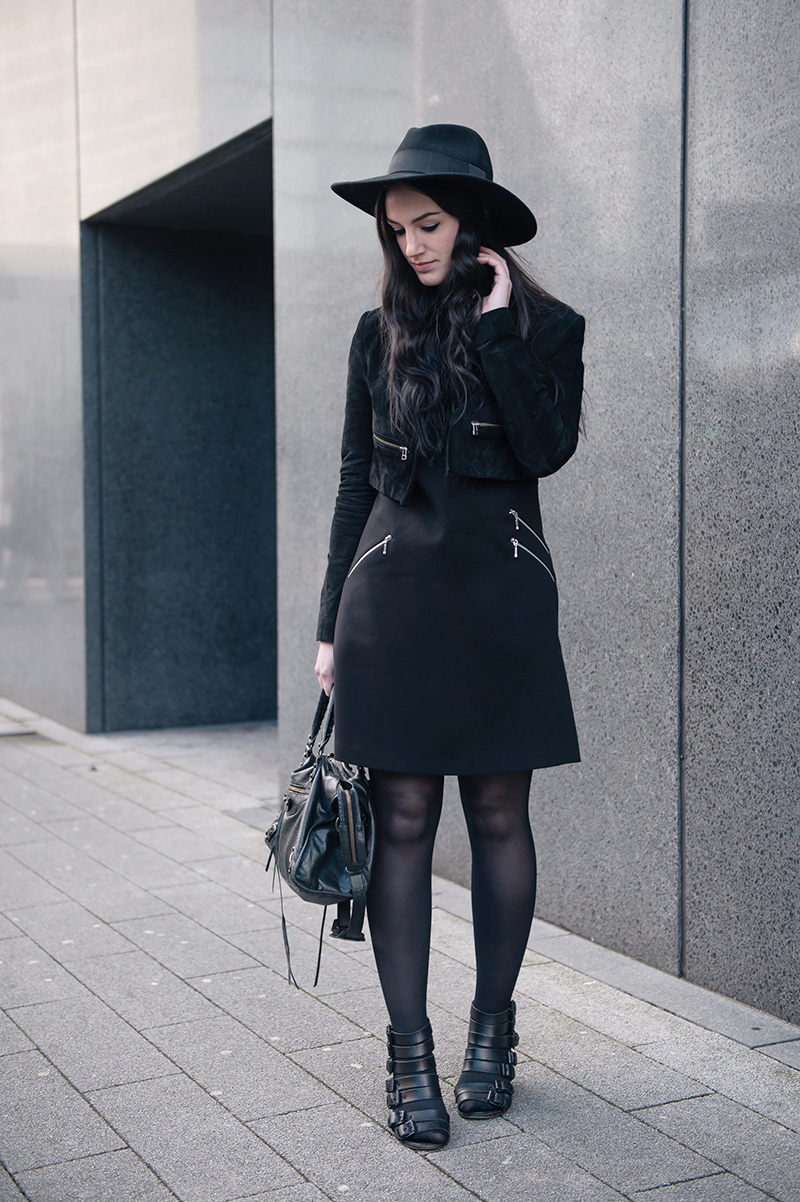 Catarzi Fedora / Topshop Suede Jacket / F&F Zip Shift Dress * / Kurt Geiger Buckled Wedges / Balenciaga City Bag
When I went down to the F&F press day with Tara last year, we both couldn't stop talking about how impressed we were with all of the pieces as we left, beautiful fabrics, well cut & it all looked so much more expensive then the tiny price tags attached. We couldn't believe this was from a supermarket fashion label! Annoyingly, my card corrupted the photos I took on the day so I couldn't post them up at the time (I've learned my lesson & ditched the cheap card!) but the pieces are finally trickling into stores now & I can't wait to show you guys the rest!
This shift dress is exactly what I'm talking about, the material is a lovely thick crepe with just the right amount of heaviness, a great A-line cut & it's really well made inside too, something I always find myself scrutinising. It's one of those great all round basics, but with a nice little detail with the multiple zip pockets (yes, they work! No faux pockets here!) keeping it from being too plain. It's so nice to see a brand upping their game so much, but keeping their prices super affordable & in line with what their customers expect.