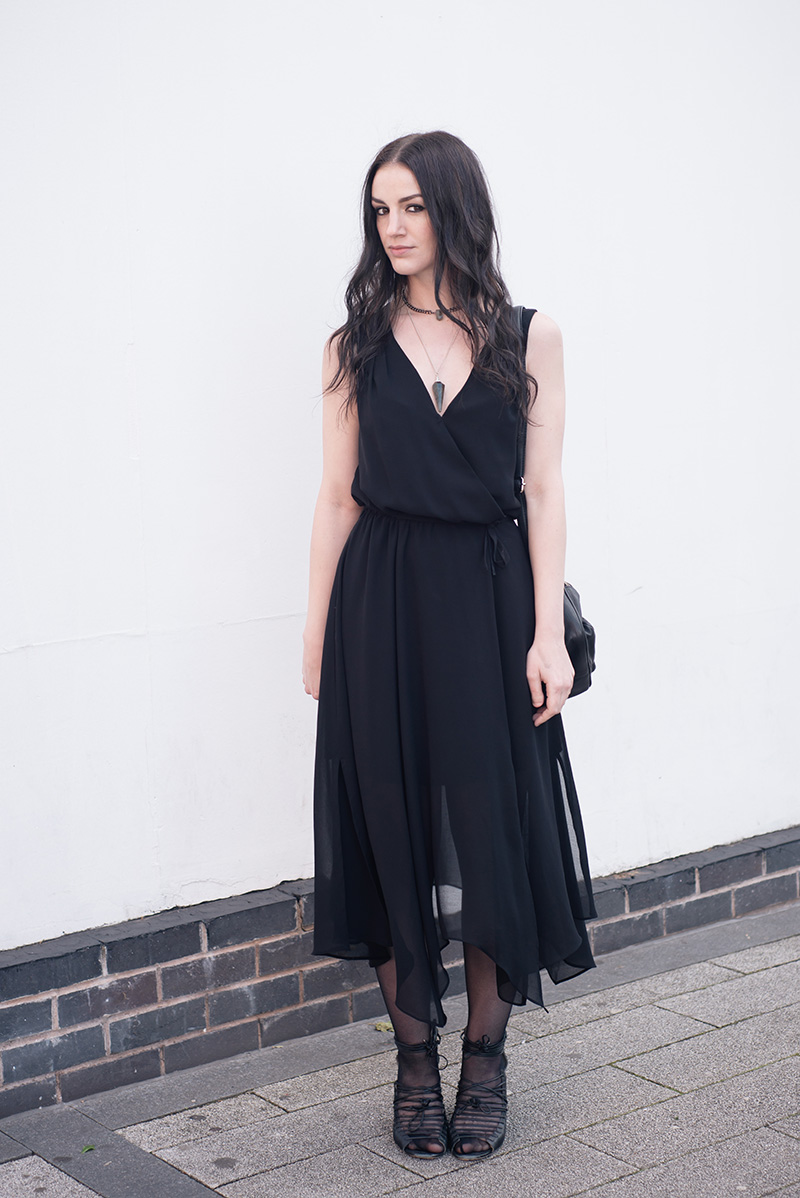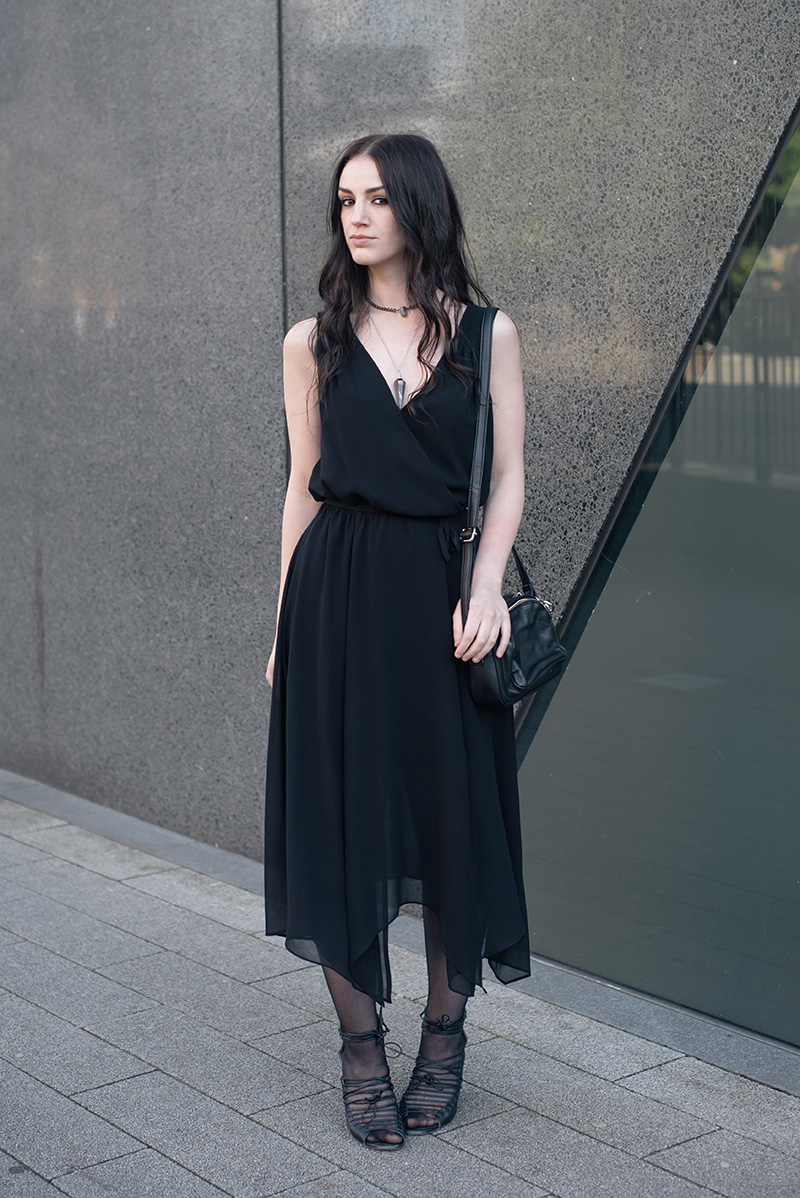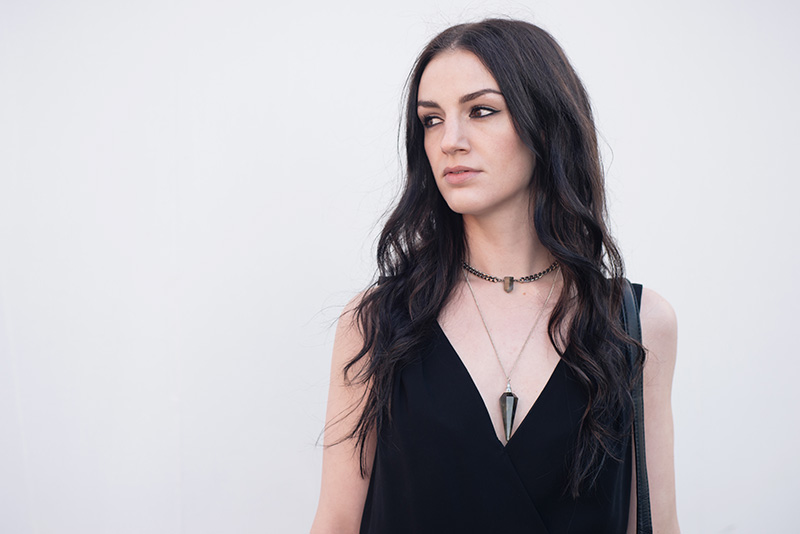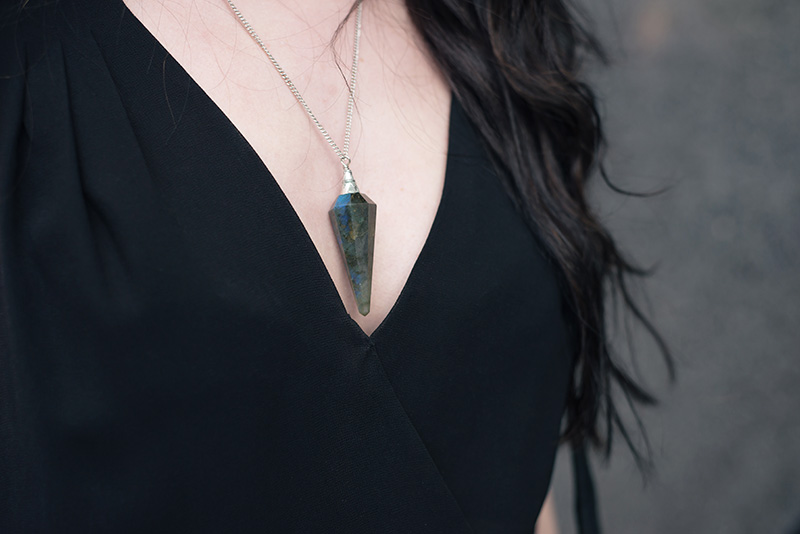 Warehouse Chiffon Dress * / RegalRose 'Rua' Labradorite Choker * / RegalRose 'Cosmos' Labradorite Pendulum Necklace * /
Betty Jackson Black Crossbody Bag * / Skin by Finsk Lace Up Wedges
Isn't it glorious that first day of the year you can finally leave the house without stuffing a jacket or cardigan in your bag? I'm making the most of it, as you know how British weather is & it looks like it's going to be short lived with more rain on the way. I pulled out one of my favourite summery dresses, I love the softly draped chiffon & how easy to wear this Warehouse one is, and headed out shopping. It's strange how despite having a bit of a stressful week, the nice weather and putting on a favourite dress instantly lifted my mood. Or was it wearing these latest additions to my jewellery collection that did it?
These two striking Labradorite necklaces from RegalRose arrived last week and I haven't been able to stop staring at them since. They catch the light so beautifully, changing colours from greenish greys and blacks to purple with flashes of gold and metallic blue, it's like a stormy aurora or a little cosmos trapped in a pendent around my neck. The photos do not do these justice at all, there's really something kind of magical about watching them glint & change in the sunlight.