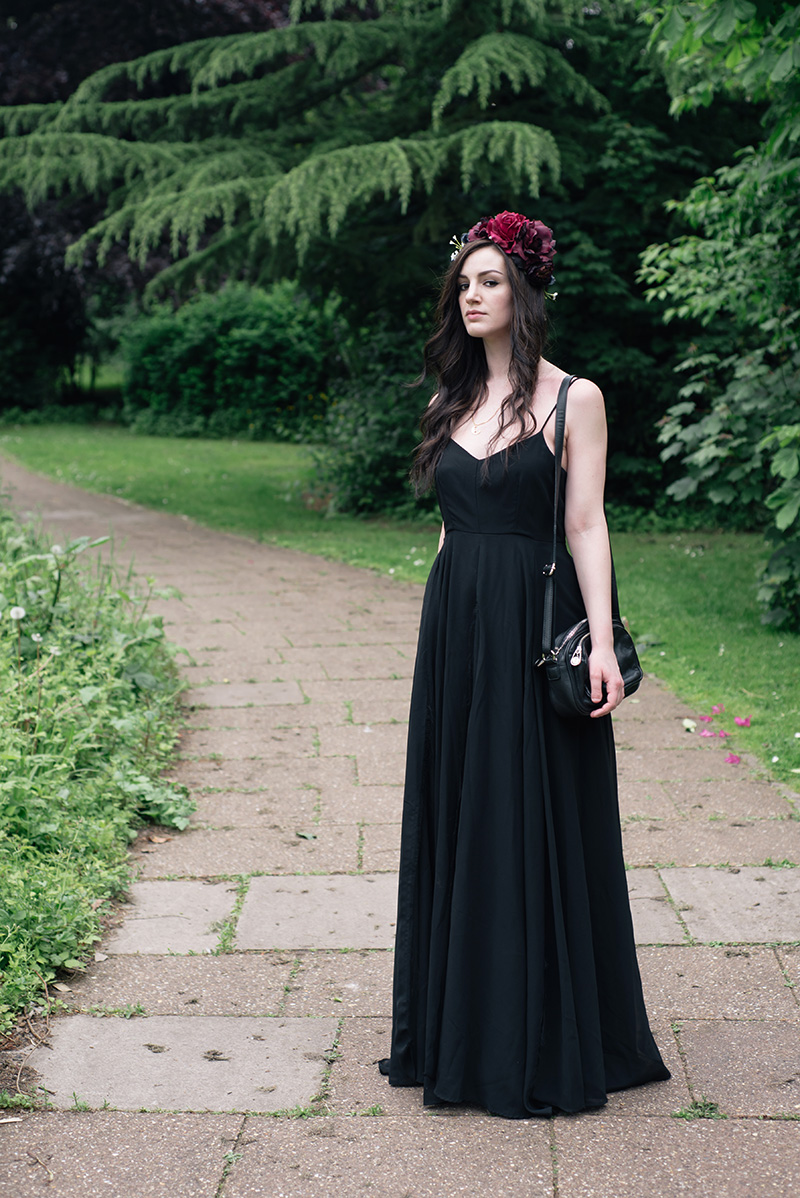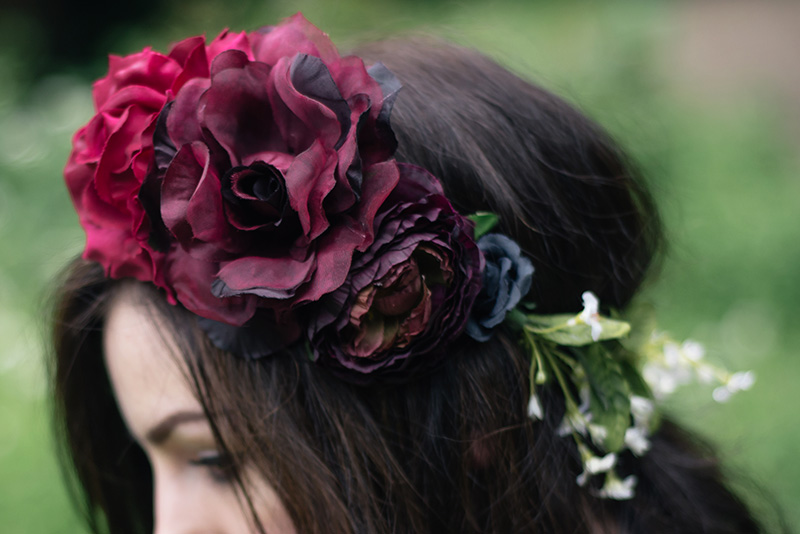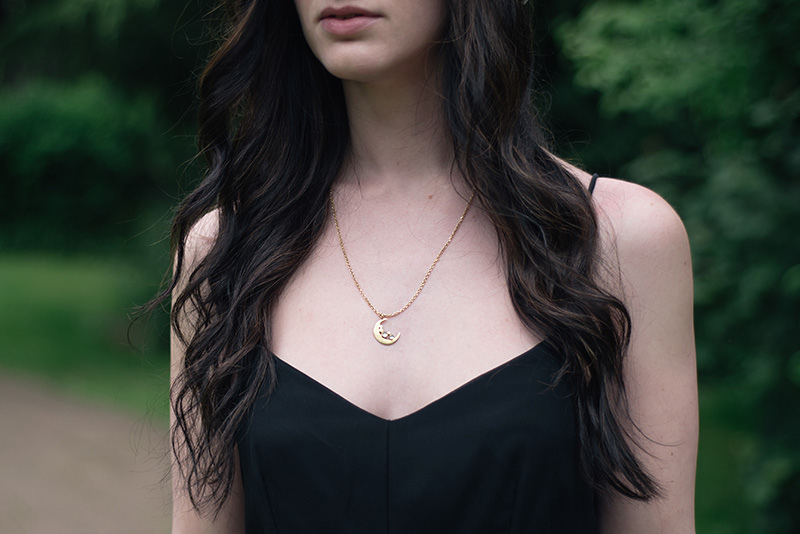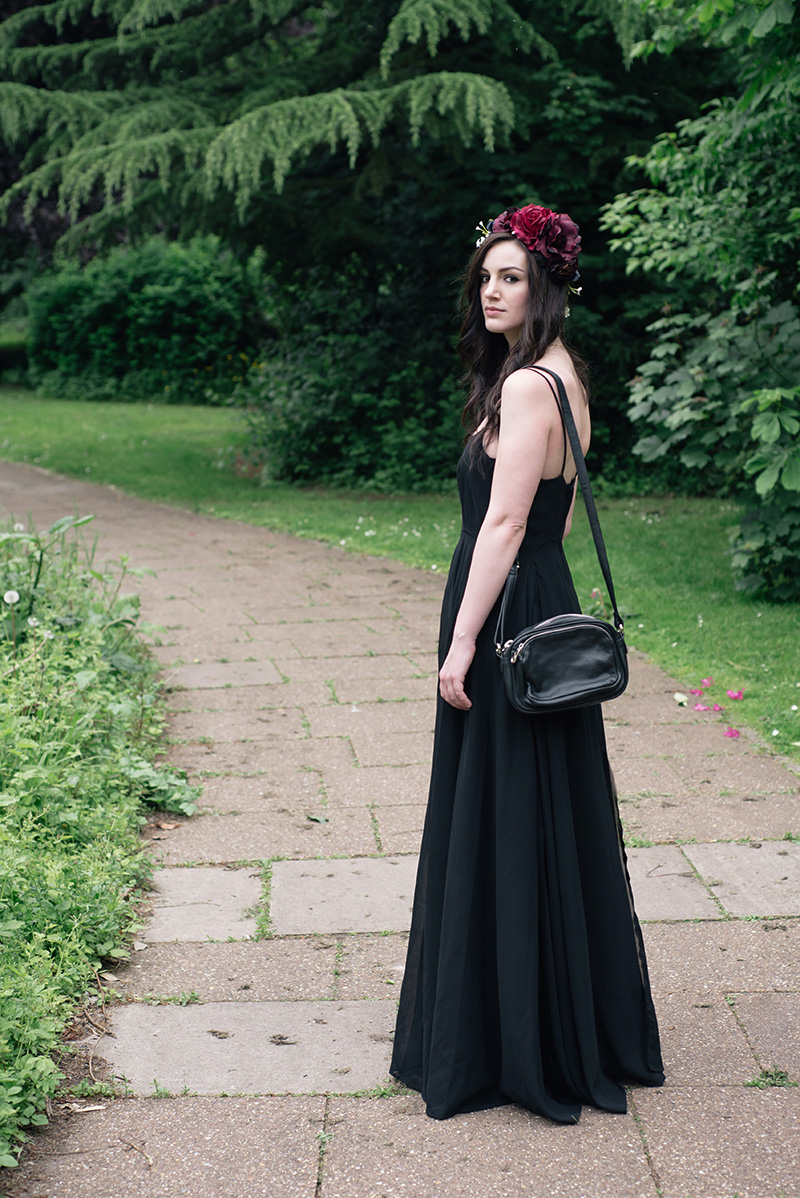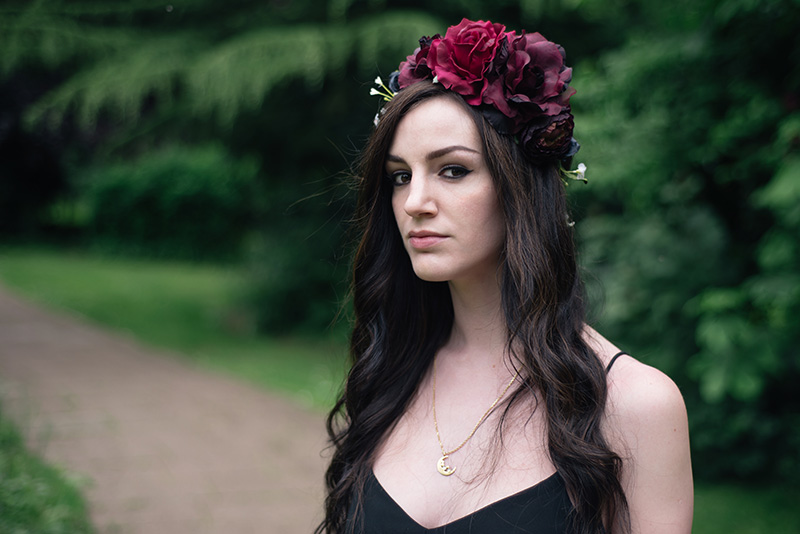 Gypsy Rose Vintage Custom Flower Crown / Religion 'Olsen' Maxi Dress / Phoebe Jewellery Moonstone Moon Necklace * / Betty Jackson Black Bag *
As promised, I finally got around to re-shooting the outfit I wore to my little cousins wedding a few weeks ago. I had been aiming to get a few photos quickly at the church on the actual day, but as we were also the wedding photographers (hence my camera sized bag here & not a delicate clutch!) there was just no time spare, so I got plenty of weird looks and stares when I put this outfit back on and walked down to the park in it to get some photos yesterday afternoon!
Usually when I'm invited to a wedding I get asked 'please don't wear black!', and of course if the Bride asks me not to I'll go out and buy something more fitting for the day, but thankfully my cousin said she didn't mind when I asked her. I'm trying to limit my spending, so I turned to my wardrobe to see what I could put together and found this maxi dress. It's been hanging in there for months, it's a bit too long to wear without towering heels, and a little too impractical and princess-ish to wear casually, so I've never really had a good occasion to pull it out until now.
I still wanted to make sure it looked at least a little like a wedding guest outfit, like I'd made an effort and not just turned up in my normal everyday wear, so I started hunting for a nice headpiece to finish it off, and that's when I stumbled upon Gypsy Rose Vintage. I loved that her crowns were more wild looking and organic with the mixtures of flowers, leaves and sprigs of wild flowers, instead of just a row of oversized roses like you usually see. I fell hard for her 'Bella Rose' crown, but I'd had an image of a dark purple/pink one in my head that I just couldn't shake. I emailed Rebecca to ask if it was possible to make a custom one in these colours, half expecting that she would say it was too short notice, but she couldn't have been more helpful. She hunted down the most perfect selection of flowers in exactly the colours I'd been thinking of, emailed me throughout to get my input and when it arrived it was even more beautiful than I'd imagined! The flowers are such lovely quality, and as it's a whole band it can be worn multiple different ways on the head. One things for sure, I'll be taking the first excuse that comes along to wear this again!