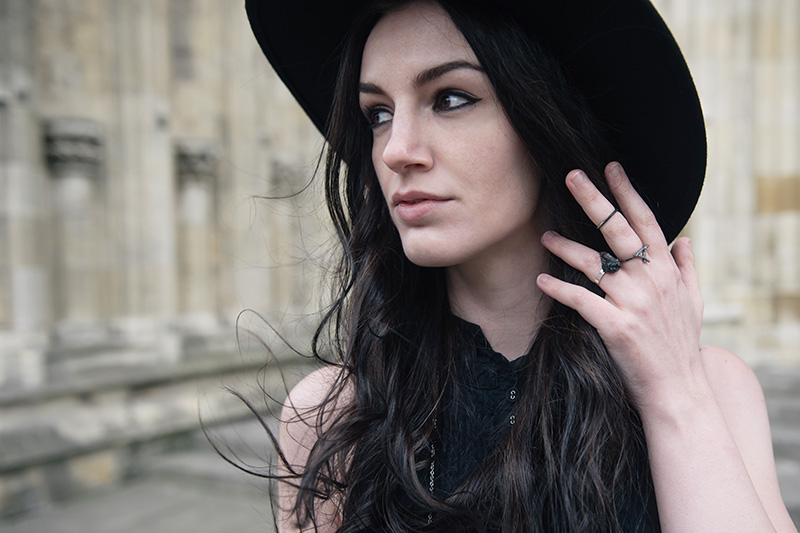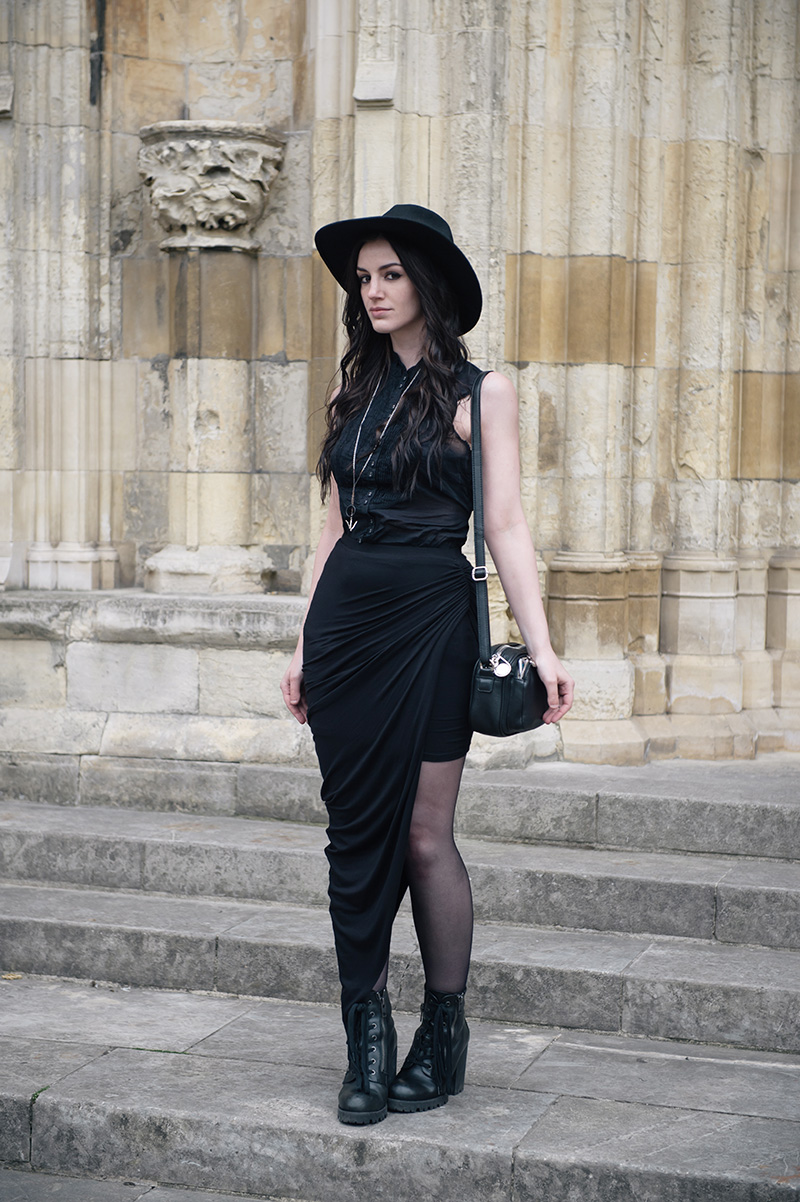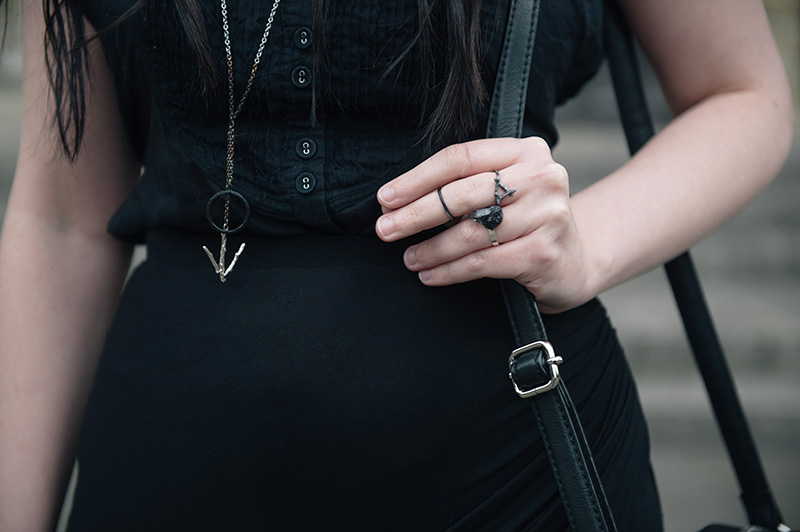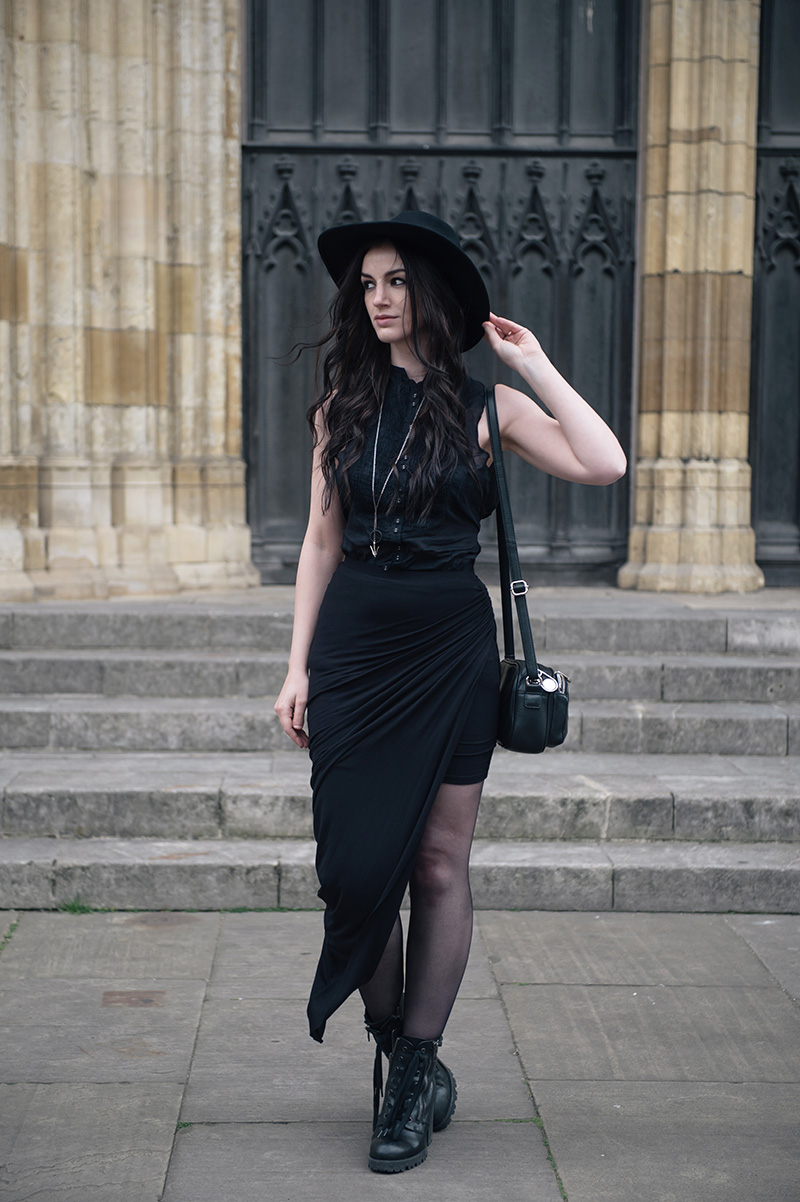 Catarzi Fedora / AllSaints Shirt / FAIIINT Swathe Skirt / Hvnter Gvtherer 'Lacustrine' Necklace /
Elemental Luxury Phantom Quartz Ring / Hvnter Gvtherer 'Lumen' & 'Kindling' Rings / Ash 'Poker' Boots * / Betty Jackson Black Bag *
Last weekend we had a much needed mini break and spent it exploring beautiful York, I'll be doing a proper photo heavy post (or two!) on it all next week, but for now my favourite outfit of the weekend, I couldn't resist getting a few quick shots in front of their incredible cathedral.
I've had my eye on so many of Hvnter Gvtherer's beautiful pieces for such a long time now, I finally treated myself to a few of my favourites as a reward for reaching some personal goals & I have worn them almost every day since they arrived. With each piece crafted by hand they have this wonderful organic look, subtle little details and imperfections that makes each one unique and tells it's own story. They are such effortless & easy pieces, it's hard to not want to throw them on every day. Next on my hit list is the spiked sphinx claw ring & simple lux neck cuff.
I'm still living in these boots from Ash too, they've become my favourite everyday comfy boot, there's not a thing they don't work with & I could happily walk around in them all day, and I did all weekend!