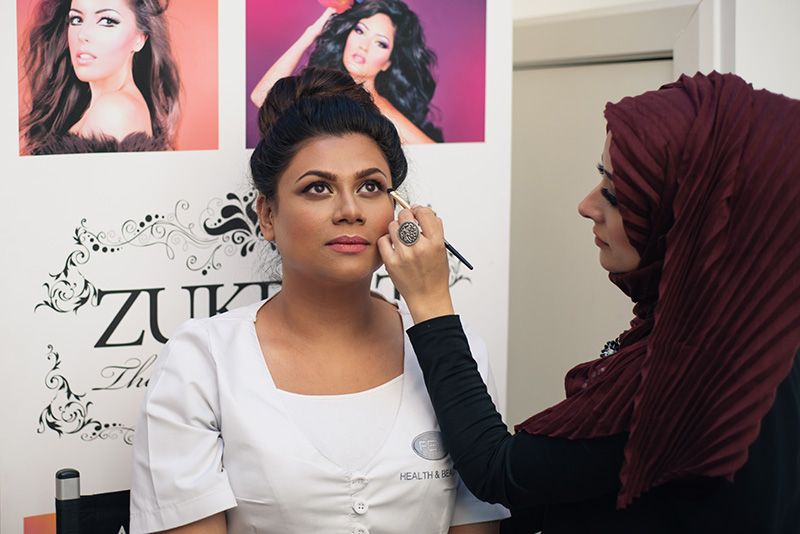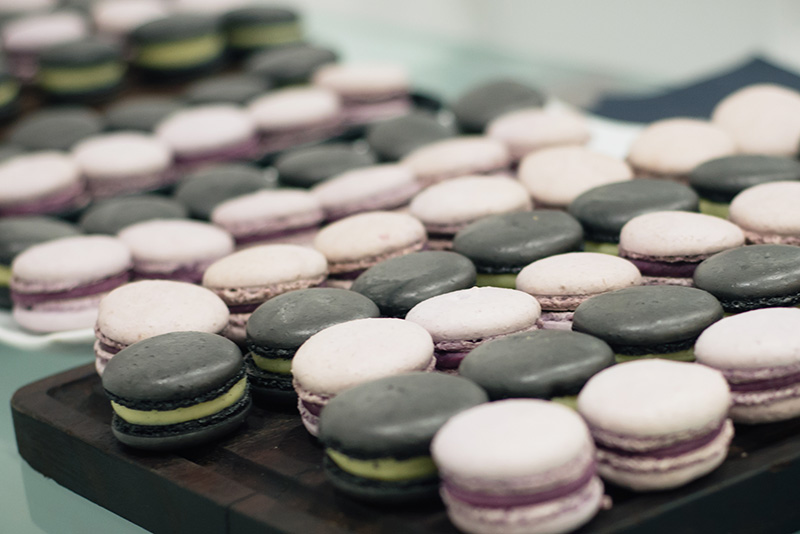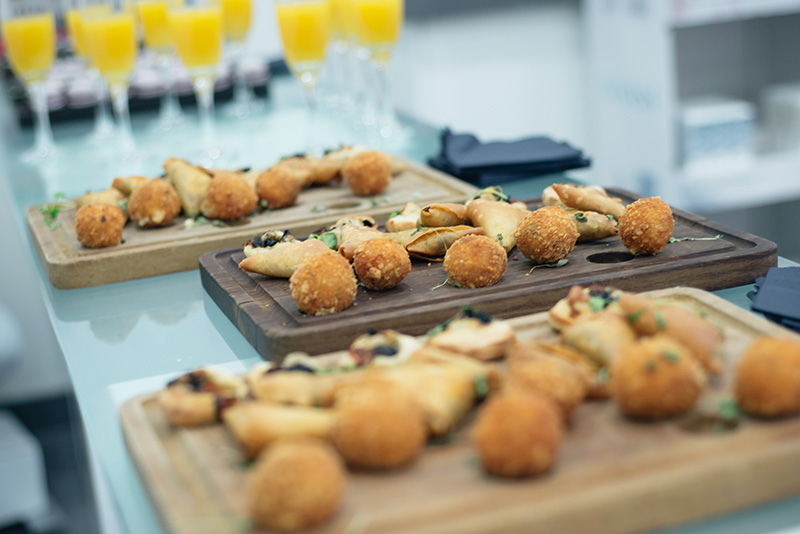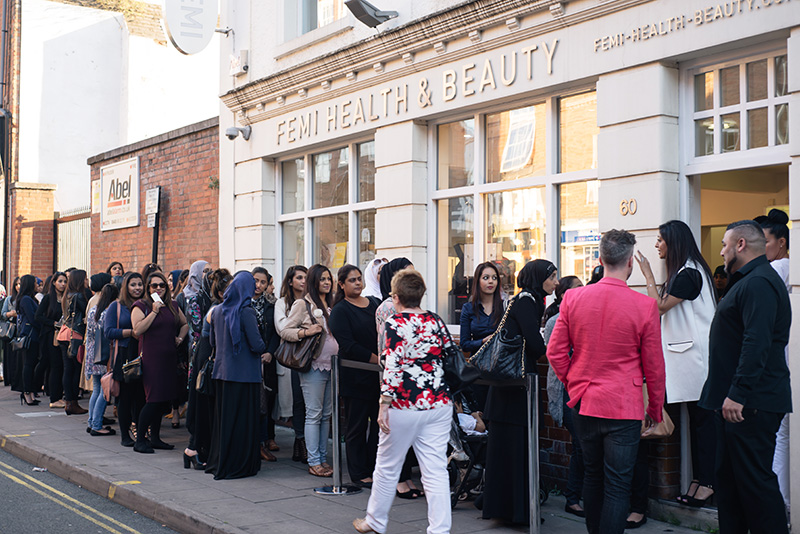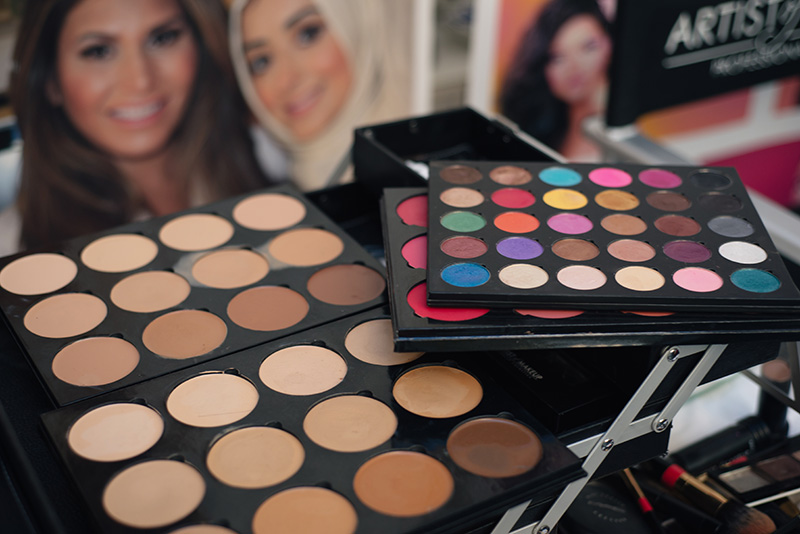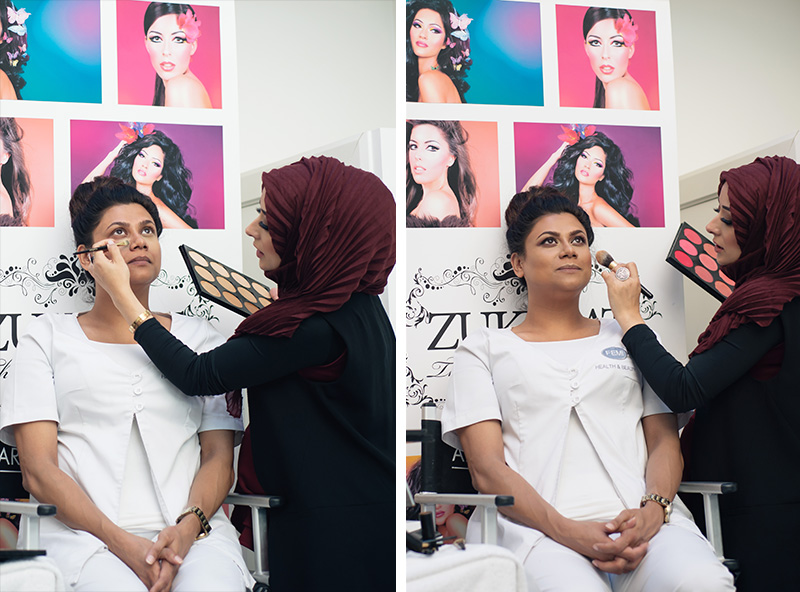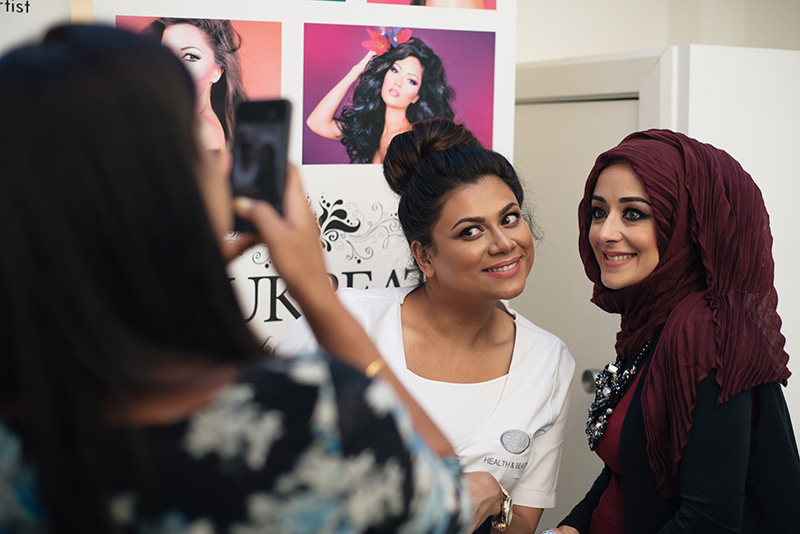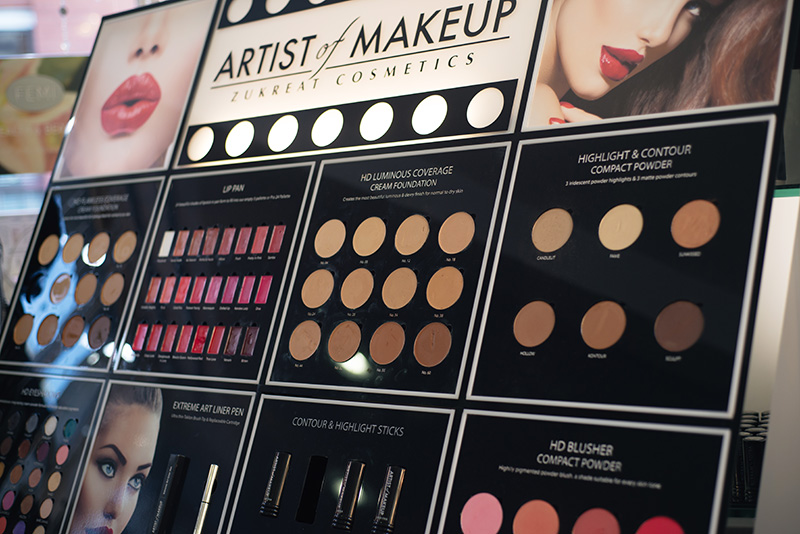 Launch of Artist of Makeup by Zukreat at Femi Health & Beauty Leicester
Last week Femi Health & Beauty held a small launch at their beautiful city centre salon to celebrate the arrival of Youtube sensation Zukreat's Artist of Makeup range of cosmetics, being the first and only retailer in the whole of the UK to stock the line. Outside of the salon you can buy all of the products online, however it's always nice to be able to swatch in person before committing to a purchase, especially with things like foundations and concealers.
A handful of press and local bloggers were invited for a preview before the salon opened to the public when everyone got the first chance to see and sample the products and for a meet & greet with Zukreat. The queue was huge, with lots of girls saying how excited they were to have the brand stocked here, so I imagine it'll be a huge success. We were treated to canapés from Hotel Maiyango, and some of the most delicious macarons I've ever tasted from Macarons and More whilst we all chatted amongst ourselves. We then headed into the conservatory where Zukreat gave us a demonstration of the products, doing a full look on one of the beautiful Femi girls, showing us how best to use each product and explaining the formulas and backgrounds of each one as she went along. I was amazed by how quickly she did a full, super polished look and I definitely picked up a few tips and tricks myself.
The products themselves are an absolute dream, everything is very high quality and they are super pigmented and blend-able making them lovely to work with. We were kindly given a Contour Stick, Art Liner & Eye Shadow Palette to try for ourselves and I have raved about each one to my friends and family since, especially the Art Liner with its jet black formula and ingenious refill cartridges. I have been a lifelong liquid foundation user but I'm also very tempted to try the cream foundations now after seeing how glowy and natural it looked when she demonstrated them to us, doesn't it make her skin look so luminous and incredible?
We were also given a full tour of the salon, Femi is one of Leicester's premier salons having won a host of awards for it's services and excellence over the years. They offer everything from facials, massages and hair removal to tanning, nail treatments and full makeup packages. The salon is so bright and airy throughout, with a huge variety of different rooms to ensure you have the perfect relaxing atmosphere for your treatment. After eyeing up all of the Femi girls perfect brows pretty much the whole time I was there, I know where I'll be going when mine are ready for a reshape!