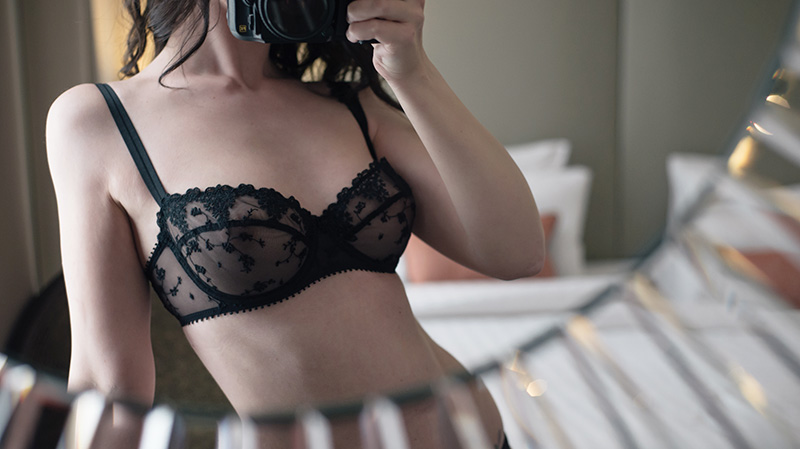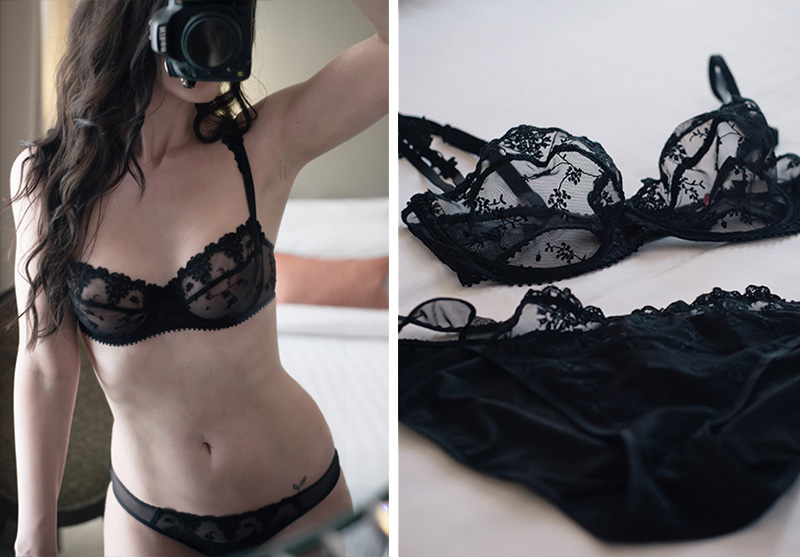 Passionata 'White Nights' Balconette Bra & Bikini Breif *
As some of you will know from my social media and lack of posts around here I've been having a bit of a rough time recently, I've been feeling pretty low in confidence in myself, completely confused and like a pretty rubbish person to be honest, so this little parcel from Passionata really couldn't have come at a better time. There is nothing like beautiful underwear to cheer a girl up and I always feel a million times more confident when I'm wearing a gorgeous set, even if it's just underneath my normal clothes. In fact, that's one of my favourite things to do when I'm having a down day, knowing you have the full works on underneath and no one else has any idea definitely gives you a little extra self confidence and sass.
This beautiful balconette bra and bikini from the 'White Nights' range arrived just as I was leaving for London, so I quickly stuffed the parcel in my bag as I ran to catch my coach. Of course, as soon as I got to my hotel I had to try them on and I then spent half the day prancing around my room feeling awesome in them, so awesome that I couldn't resist some cheeky mirror shots to show them off! It's so nice to be able to look in the mirror and say, you know what I don't have the flattest stomach, the most toned thighs or biggest boobs, but I don't care because I feel amazing. Made from a gorgeous soft mesh with delicate Italian floral embroidery all over it's the perfect mix between a pretty and more sensual look, and thanks to the great fit it's comfortable enough to wear everyday and not just have to be saved for special occasions too.
I had a fitting arranged at the Little Big Bra Shop in Market Harborough a few weeks ago to make sure it would be the perfect fit when it arrived, as it's been a while since I was last fitted. Here they don't use tape measures, everything is done by eye and the lovely Karen got it absolutely spot on the first time just from looking at me. She surprised me by telling me I was actually a cup size bigger than what I'd been wearing (and had been told I was by a high street store), but also a back size down making me a bit of an awkward 30 back and explaining why I usually have issues with bras riding up, it was a bit of a revelation! I'd highly recommend getting fitted properly by someone with real expertise if you have never been before. I now also have the perfect excuse for new underwear shopping too!