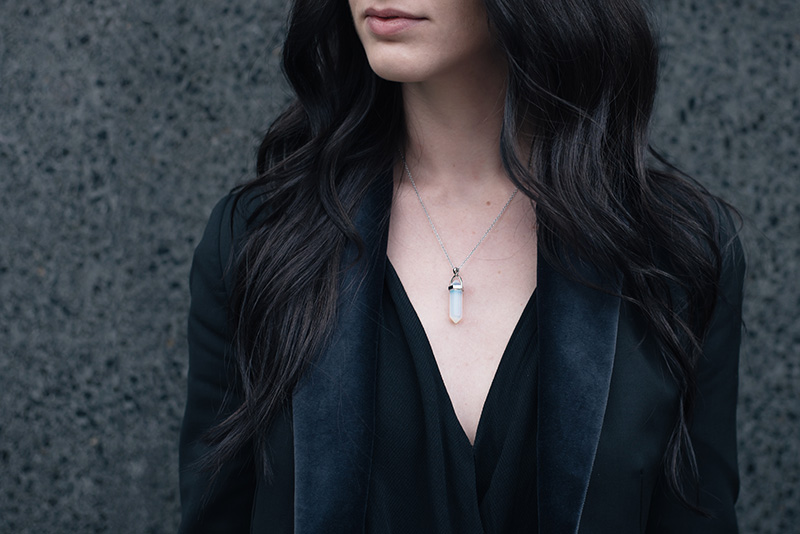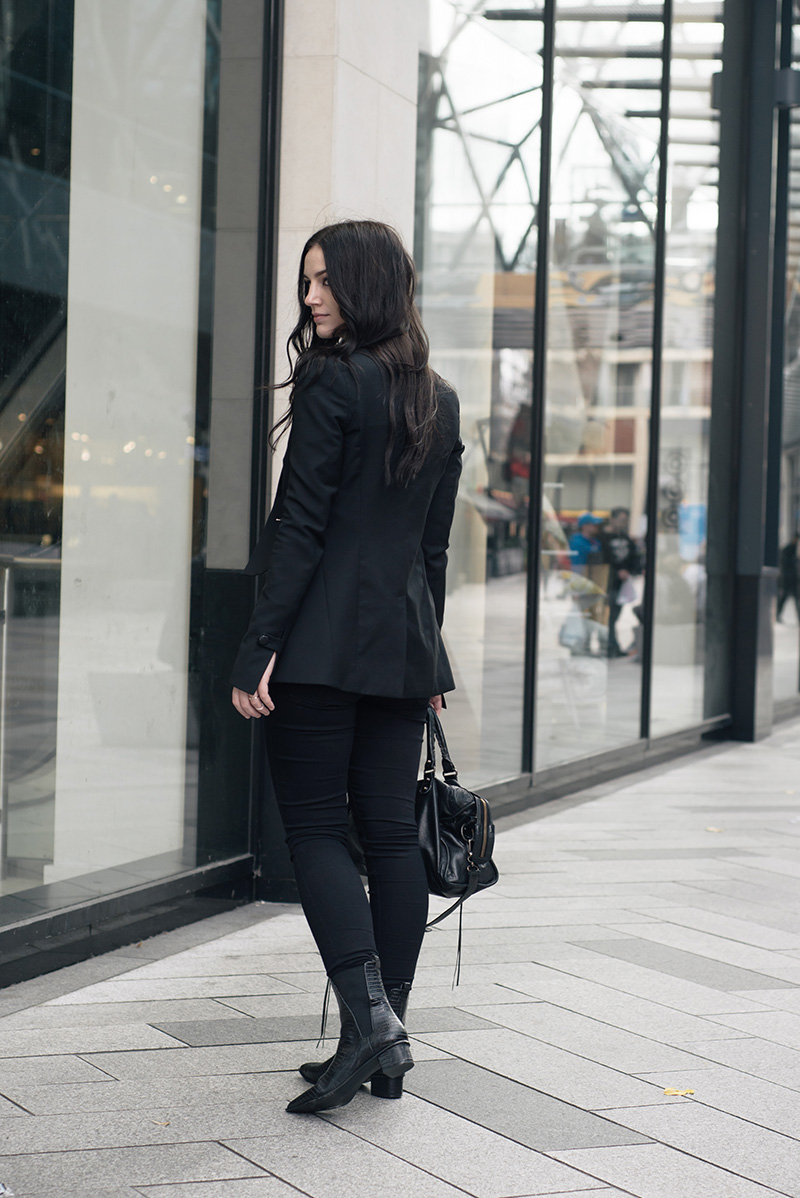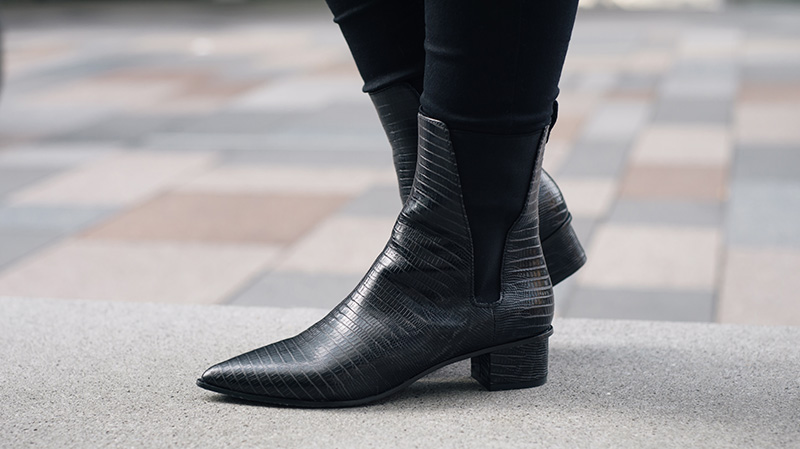 Todd Lynn x Topshop Tux Jacket / River Island Drape Top / Happiness Boutique Opalescent Necklace * /
George 'Wonderfit' Jeans * / ASH 'Mira' Crocodile Ankle Boots * / Balenciaga City Bag
Finally I'm getting back into proper posting again, starting with a very overdue outfit post. I just wanted to say thankyou all for being so patient, and also for all of the lovely messages, comments, emails and general support and kindness over these past few weeks, every little one was so appreciated and genuinely helped to cheer me up. You are all awesome!
I have been looking for a great pair of almost flat boots for a real long time now, and as if on cue these crocodile 'Mira' boots from ASH fall into my life. They're exactly what I'd been searching for, comfortable and casual but with a little bit of a wow factor, thanks to the super pointed shape and that glossy crocodile textured leather. Some of my favourite and most loved pairs of boots have come from ASH (looking at you poker boots!), they really know how to make a good pair and I've had no end of people asking where these were from already. The reptile texture has set me off and got me eyeing their lizard 'Tiffany' boots too!
The rest of this outfit is mostly pieces I just can't stop wearing lately, I've been living in these 'wonderfit' jeans since I last mentioned them, they're an absolute steal from George and though I've realised that they're definitely not going to last as long as some of my more expensive pairs, for £20 I really don't mind just replacing them when they do wear out. Talking of replacing, I've since brought a second 'backup' version of this draped blouse after I saw it go in the sale, it's such a great versatile piece that I'm finding it hard to pull out anything else when I'm looking for a top at the moment.