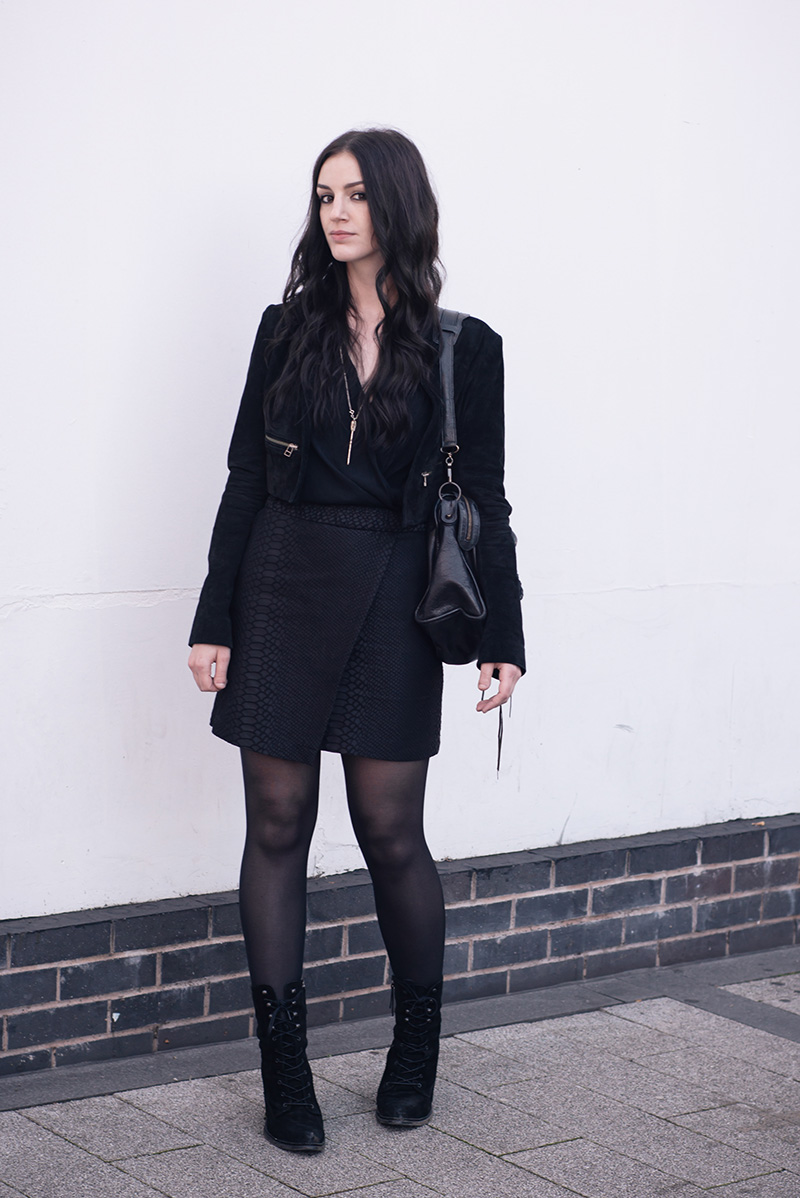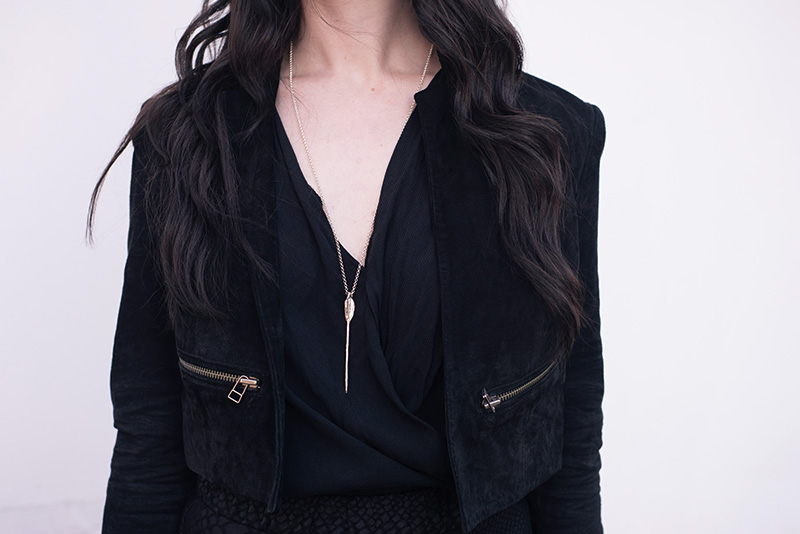 Topshop Suede Jacket / River Island Drape Blouse / Topshop Snake Texture Skirt / Bloody Mary Metal 'Lovehunters Arrow' Necklace * /
Kurt Geiger 'Saturn' Boots / Balenciaga City Bag
Those crocodile ASH ankle boots from my last outfit post have set me off on a bit of a reptile texture kick lately. It's one of those great patterns to have in an all black wardrobe because it's so striking, I just can't get enough and had to dig this old Topshop skirt out. This is still one of my favourite ever sale buys and I wish I could find this incredible fabric somewhere because I'd be making everything out of it! I don't think you can really understand how nice it is just from the photos, it's this wonderfully thick jacquard with glossy scales and raised, textured edges. I'm not sure if it's just me being a fabric nerd but it's so tactile and nice to run your hand over, it's one of those things that needs to be touched to fully appreciate.
I promise I'll stop wearing this draped blouse and these 'Saturn' boots in almost every outfit post soon, but they are both just so versatile and easy to wear, I'm a little stuck on them at the moment. This is like a blend of old favourites and new favourites, I'm so happy it's got to that time of year where I can start wearing my leather jackets again, Autumn is definitely my favourite time for dressing, especially when it's a nice mild one like we're having at the moment.