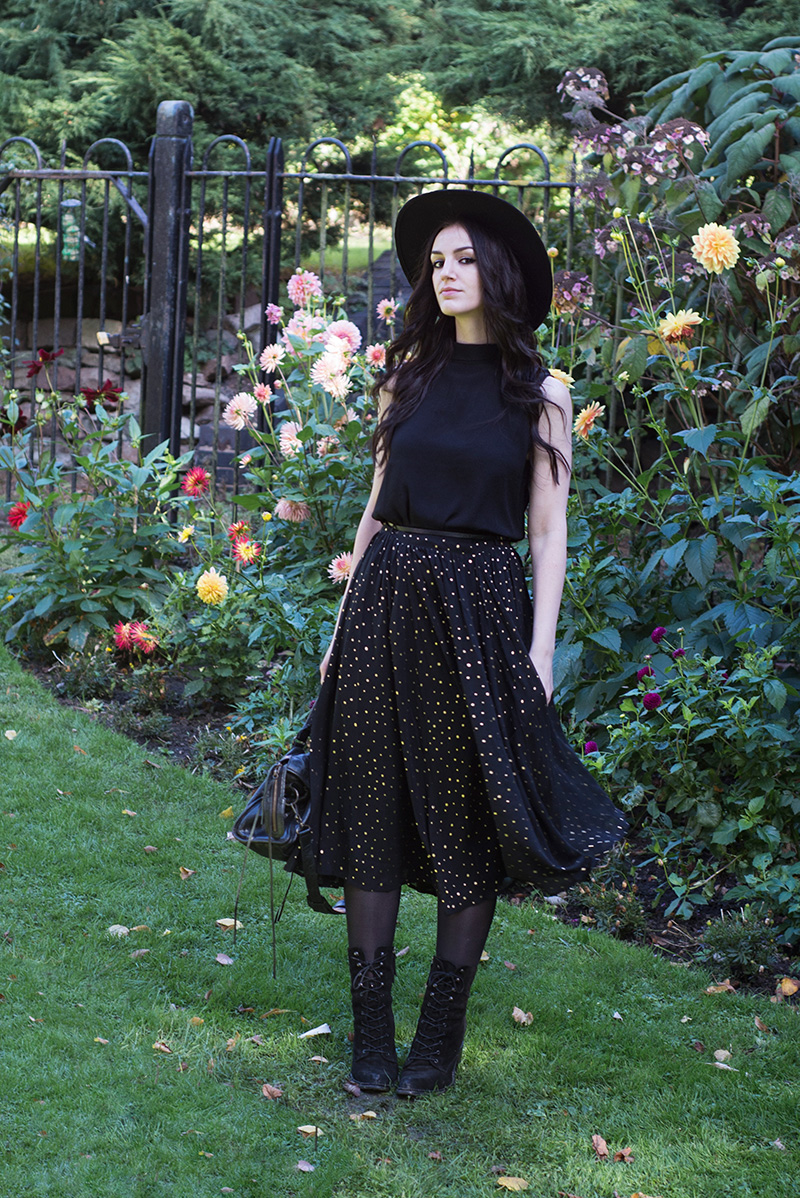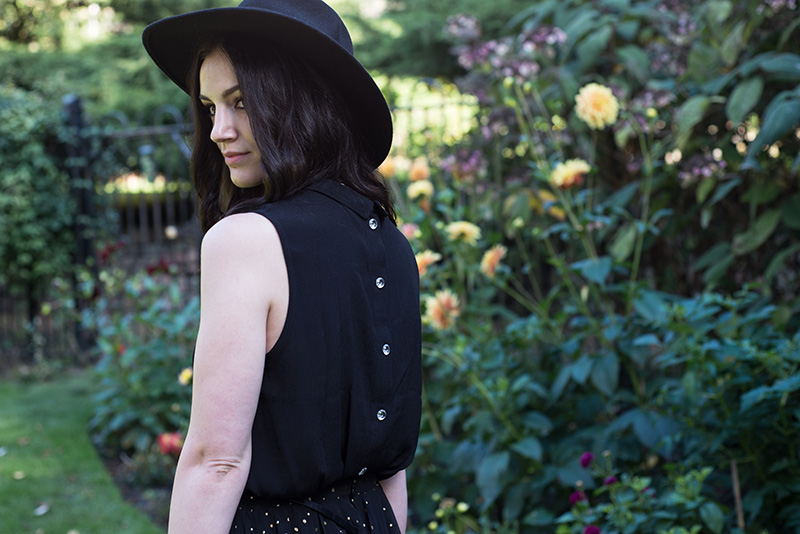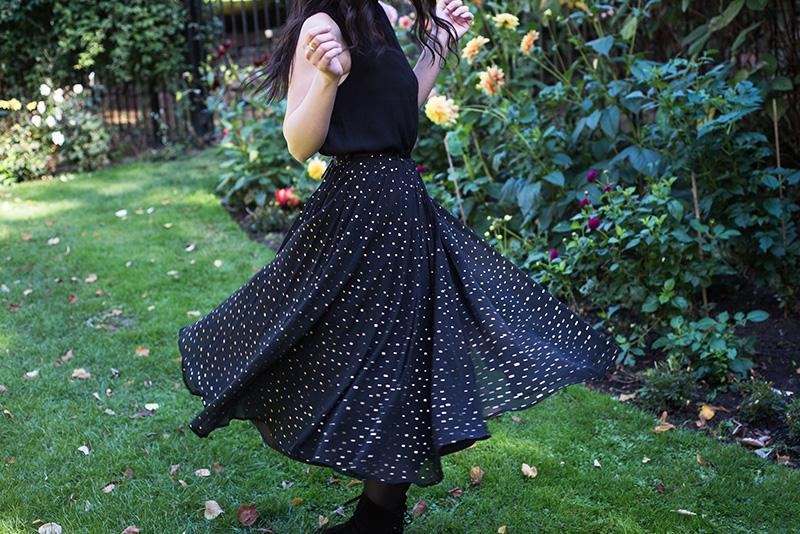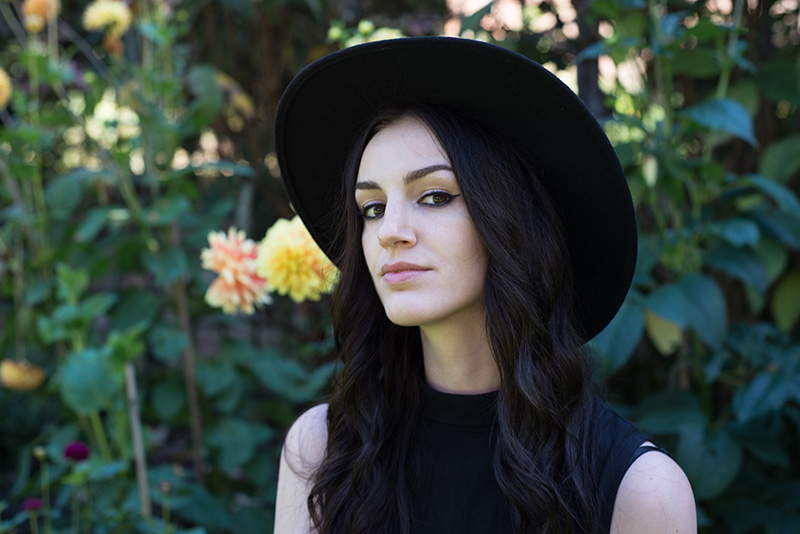 Catarzi Fedora / Yumi Back to Front Shirt * / Yumi Gold Spot Skirt * / Kurt Geiger 'Saturn' Boots / Balenciaga City Bag
Something a little bit girlier than usual today, I guess it's this lovely mild autumn we're having but as soon as I saw this skirt I pictured myself crunching through fallen leaves in it. You know I'm a sucker for anything a bit spacey, and the haphazard golden polka dot pattern really reminds me of a sky of twinkling stars, especially when it's moving, some skirts are just calling out to be twirled around in & this is definitely one of them!
I always enjoy working with Yumi, their pieces are always so well made and from such nice quality materials, so I couldn't pass up the chance to take part in their new winter campaign. Yes, this was supposed to be a winter outfit, but it's been so warm lately that I really couldn't bear to be walking around wrapped up! The good side though is that this means I can show off the lovely button back detail on this back to front shirt properly, I love a nice unexpected feature like this on otherwise plain pieces and I think this is something Yumi are always really good at, along with their wonderful in house designed prints. As the temperature drops I can see myself wearing this as it is for Christmas events, that little bit of gold sparkle instantly makes black feel so much more festive or more casually with a simple tailored jacket and snood, or my short shaggy faux fur over the top to battle the chill.
To celebrate the launch of the #YumiLovesWinter campaign Yumi.co.uk are launching a competition to win a trip to Iceland, keep your eye on the website & hashtag to enter! Iceland is right up there as one of the places I most want to visit, so I'll be maniacally entering & crossing my fingers too!