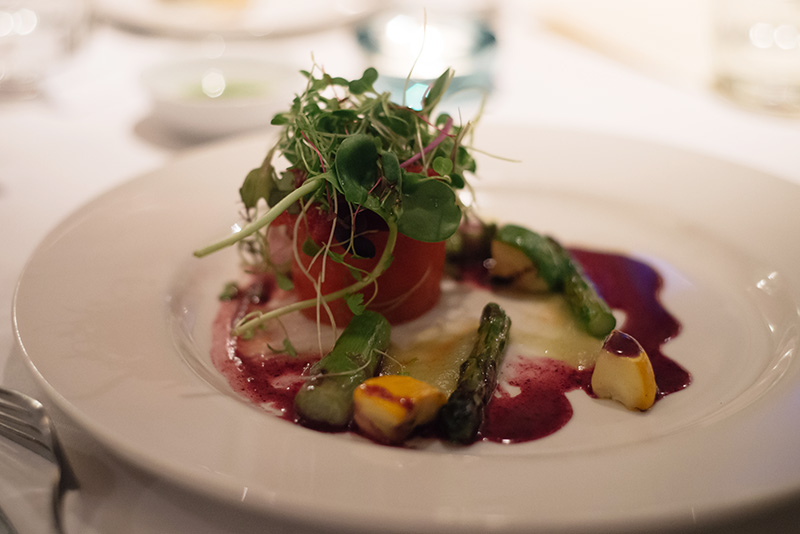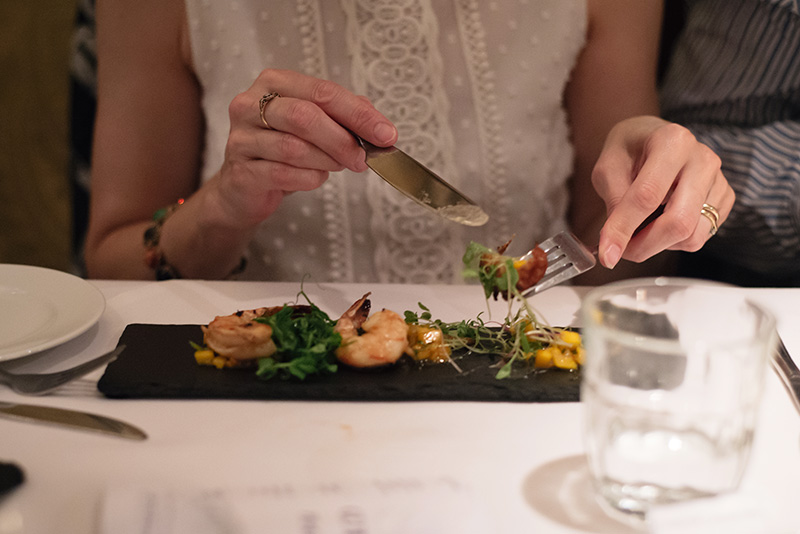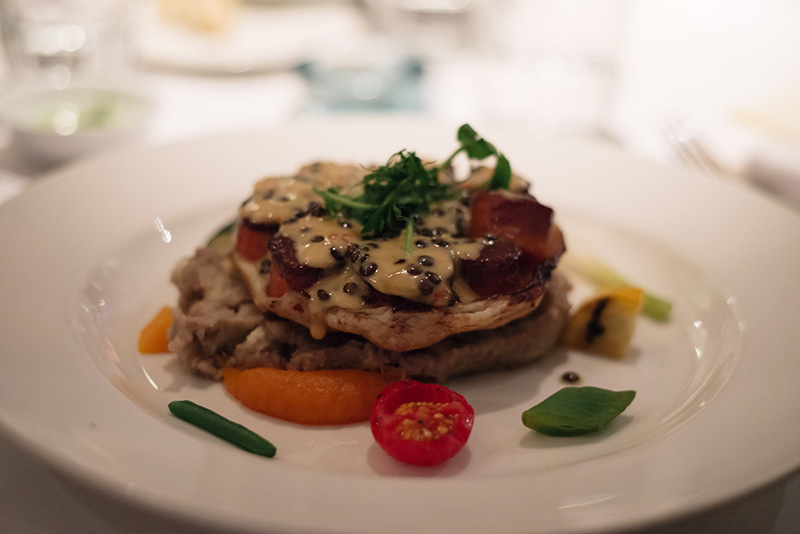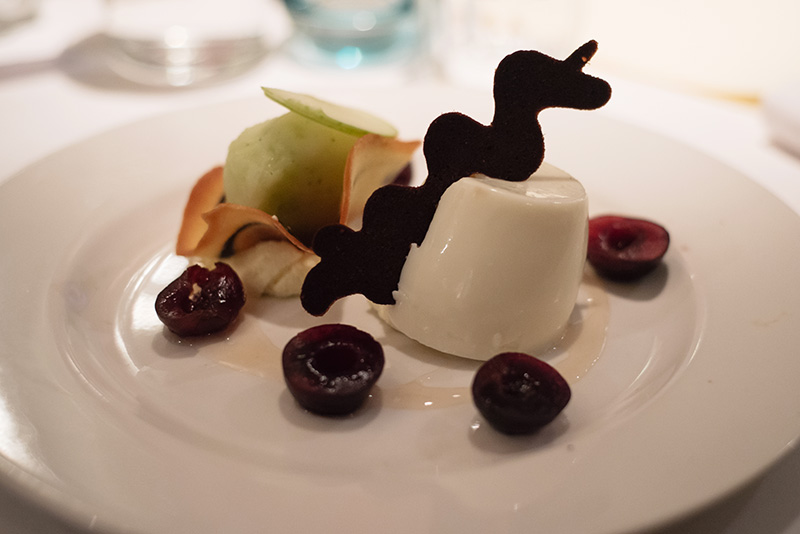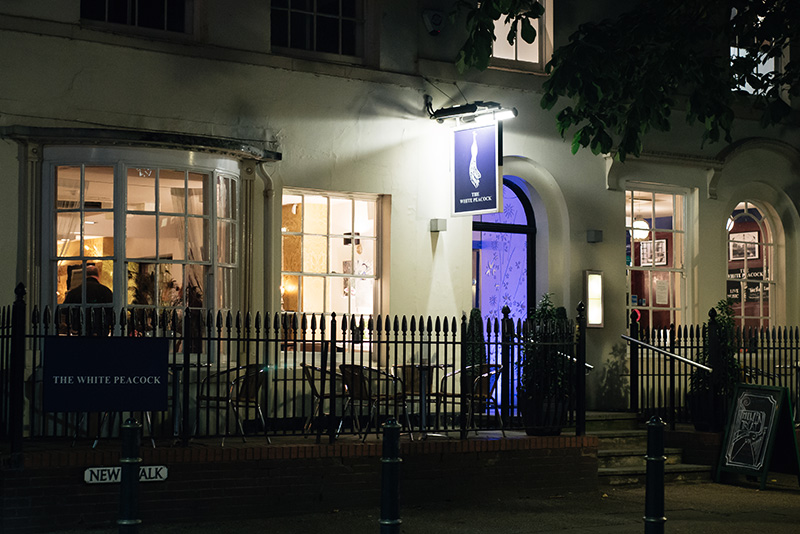 'Fine Dine on a Diet' at The White Peacock / King Street, Leicester
Last month I was invited along to sample a specially created 7-course tasting menu at one of Leicester's most renowned independent restaurants, The White Peacock for their 'Fine Dine on a Diet' evening in collaboration with U Fit Studio. The idea being to showcase that dining out can be healthy, nutritious and also guilt free, showing us options which are delicious but wholesome and not just packed full of empty calories.
Now if you know me even slightly, you'll know that to me diet is a bit of a dirty word. I'm probably the worlds most unhealthy vegetarian, and thanks to being blessed with a high metabolism I've never really had any need to watch what I eat – yet! I've been vegetarian for over 10 years now and I must admit that often I'm a little disappointed in what my choices are when eating out, it feels like it's the same few dishes recycled over and over no matter where you go, like it's more of an afterthought, so as soon as I saw the menu for this evening I was intrigued.
We all mingled in the bar with lavender gin cocktails before being shown to our places in the dining room. I'd made a point of not eating any lunch so I wouldn't spoil my appetite, so I couldn't wait for the first course to come out and it didn't disappoint. A 'Trio of Bloody Mary' with beetroot carpaccio, sorbet, jelly and goats cheese, it was heavenly! I always forget how much I like beetroot and I loved all the different textures here. Next up was the 'Pea and spring onion risotto', followed by a 'Red pepper pannacotta with grilled asparagus, courgette, cherry tomato sala and micro cress'. I love pannacotta, but I have never tasted a savoury one and this was really special, it was so light but packed full of flavour and was easily one of my favourite courses. After this we all had an 'Avocado, lime and grapefruit sorbet' palate cleanser before our main dishes came out, mine was a 'Shallot, carrot and artichoke tarte tatin with olive mash, lentil and sweet chilli veloute', after all of the light courses before it this was much heartier and I was actually quite surprised that the previous courses had managed to fill me up so much that I could only manage about half of this, despite it being delicious. I was glad to have saved just enough room for pudding though, I have such a sweet tooth and the 'Coconut and lemongrass pannacotta with compressed cherries, apple sorbet, tuile' was completely perfect and really finished the whole thing off on a high. It was such a treat to sit down to a vegetarian menu that felt like it'd had as much effort and thought put into it as the non-vegetarian courses, some of the dishes were really innovative and I got to try a lot of new things that I had no idea I'd enjoy so much.
One of the nicest things about evenings like this though is meeting new people, I was pleased to be sat next to the lovely Laura (check out her review of the non-vegetarian menu here) who I already knew, but I didn't know anyone else I was sat near by and it was lovely to have the opportunity to talk to people I would probably never have gotten the chance to if I'd just chosen to sit with my friends instead. The evening was also in aid of Alex's Wish a wonderful charity set up by Alex's Mum to raise awareness and money to help improve treatments and lifespans for children and adults affected by Duchenne Muscular Dystrophy. They have lots of events coming up, including a 'Mad Hatters Tea Party' at the end of October which sounds like such fun and a great way to support such an important cause, check out their events page for more details.
The next 'Dine on a Diet' event is being held at North Bar & Kitchen in November and tickets are available here.