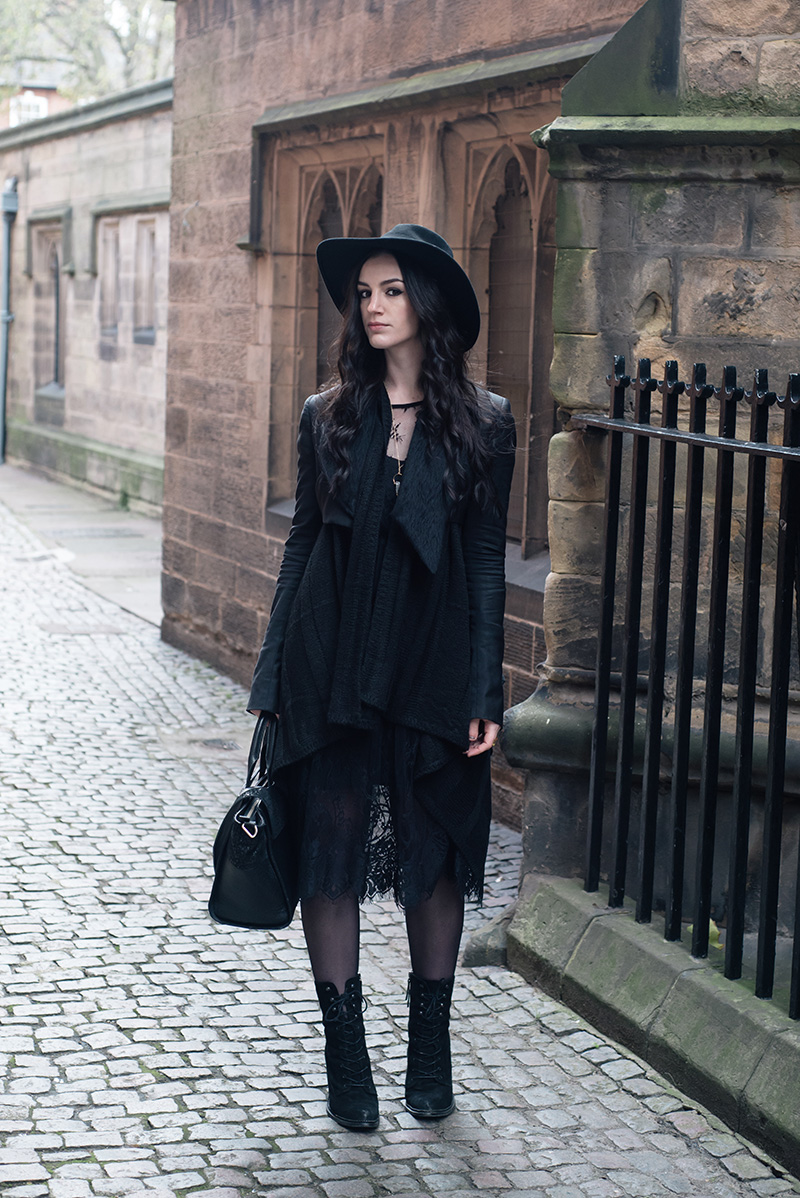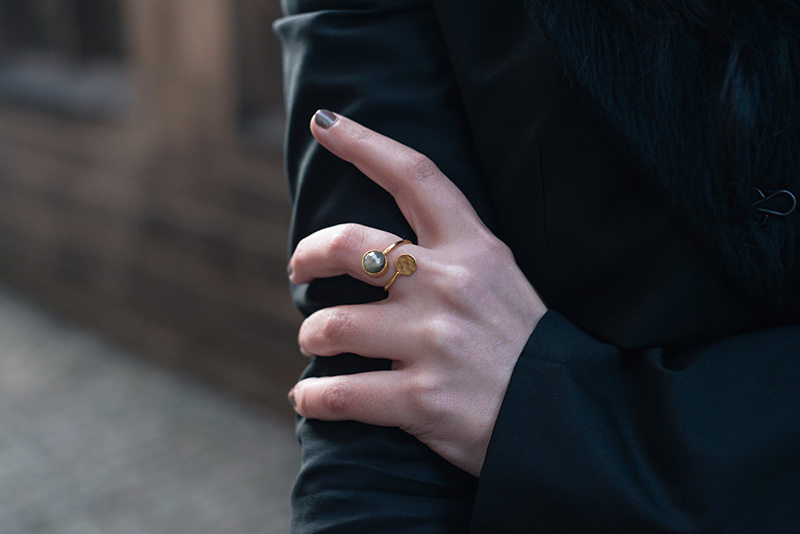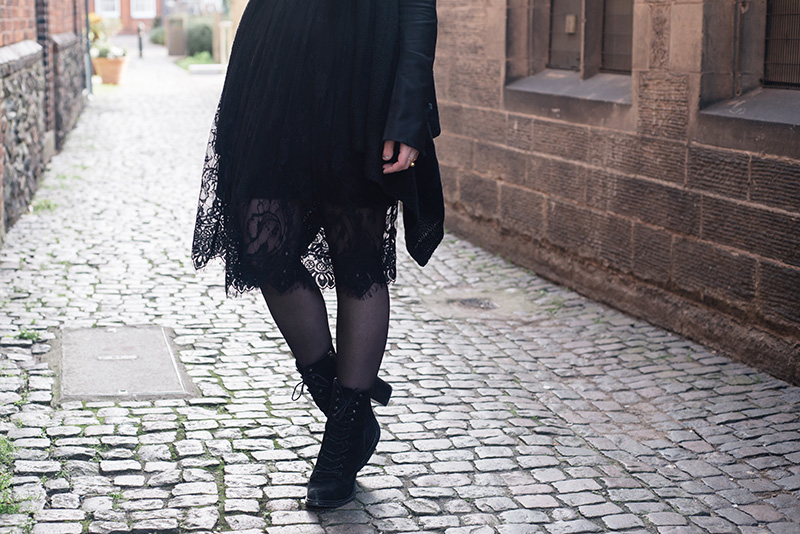 Catarzi Fedora / Todd Lynn x Topshop Cropped Jacket / H&M Draped Cardigan / SheIn Lace Dress * / Young Hearts Quartz Necklace /
Ottoman Hands Labradorite Ring * / Bracher Emden Bag / Kurt Geiger 'Saturn' Boots
It's getting to that time of the year again where it's almost dark by 3:30pm, it's either raining, gale force winds or both and it's getting increasingly more difficult to shoot outfit posts in these dull British daytimes. I really do envy bloggers in sunnier countries, where even when it starts getting dark early, the hours of daylight are at least bright and photo worthy, and there's less chance of the weather ruining outfit shooting plans for weeks straight. I've been trying to think of posts that I can do when I'm not able to go out to shoot an outfit, I want to start doing the inspiration posts featuring artists and designers again, and I've enjoyed shooting some beauty ones recently too. What do you guys most like to read or see other than outfit posts? Would you prefer beauty posts, wishlists, artist features, new in posts, lifestyle or something else?
The good side of this very autumnal weather is digging out the chunky knitwear, I couldn't resist layering this cardigan over this super delicate lace dress and making it a little more cold weather friendly. Wrapping up in a nice blankety waterfall cardigan when it's cold is one of my favourite things, I'll throw one over pretty much anything and H&M have so many good ones in at the moment that I brought three – They're all different technically, but if I showed them to most people they'd say I'd brought three of the same thing! I always think it's worthwhile stocking up on staple pieces like this though, especially when they're this nice, and really inexpensive too.