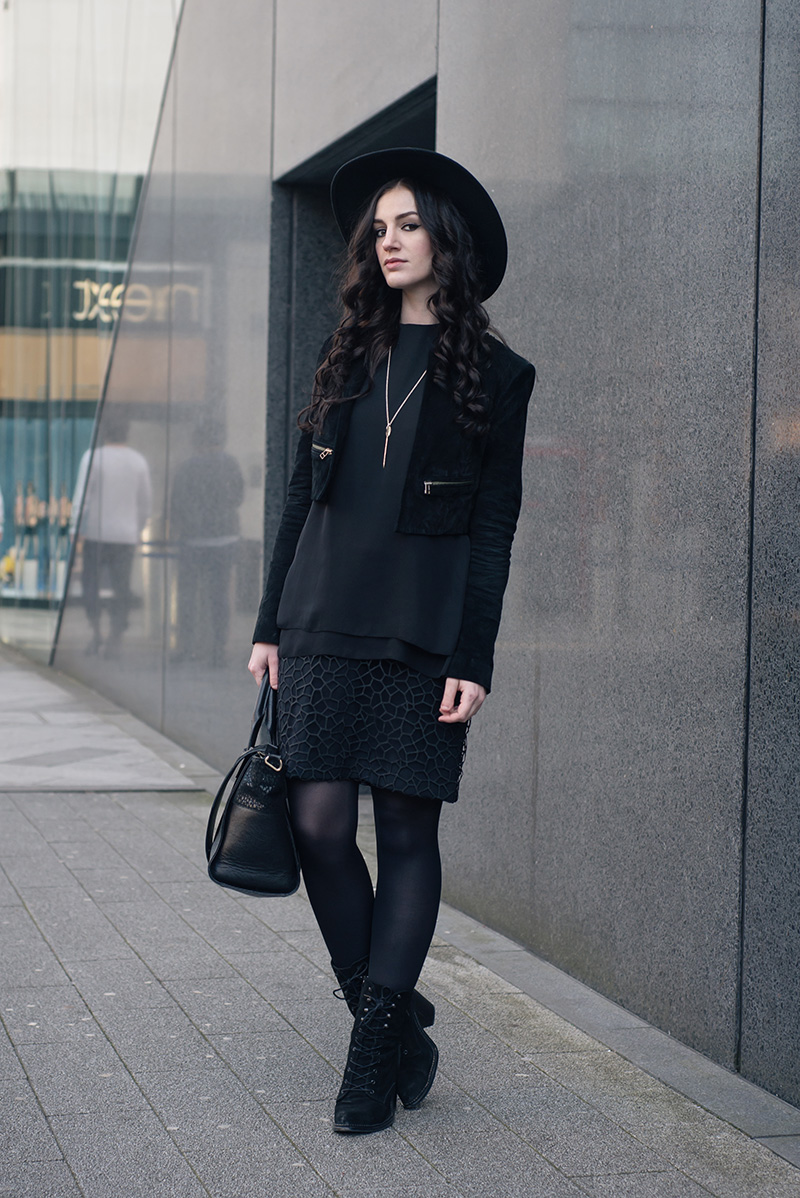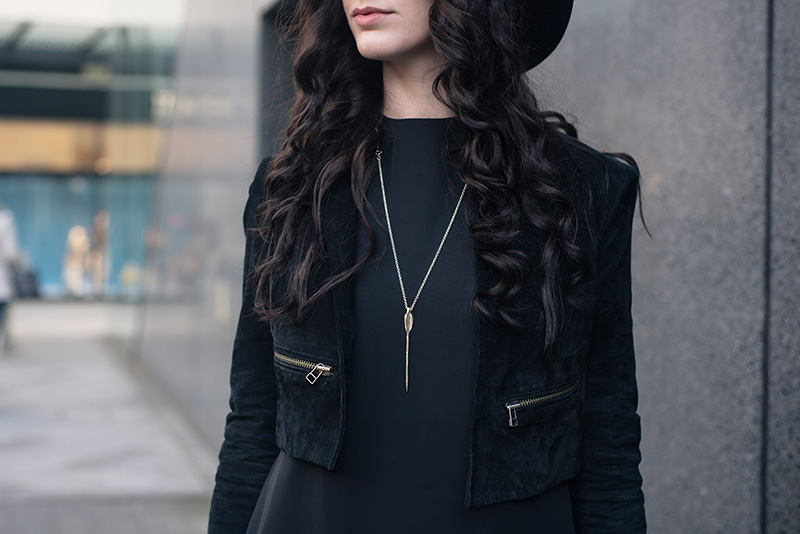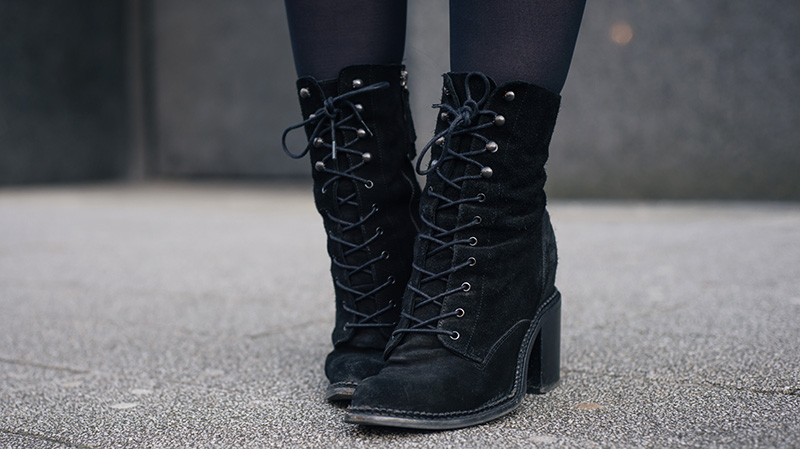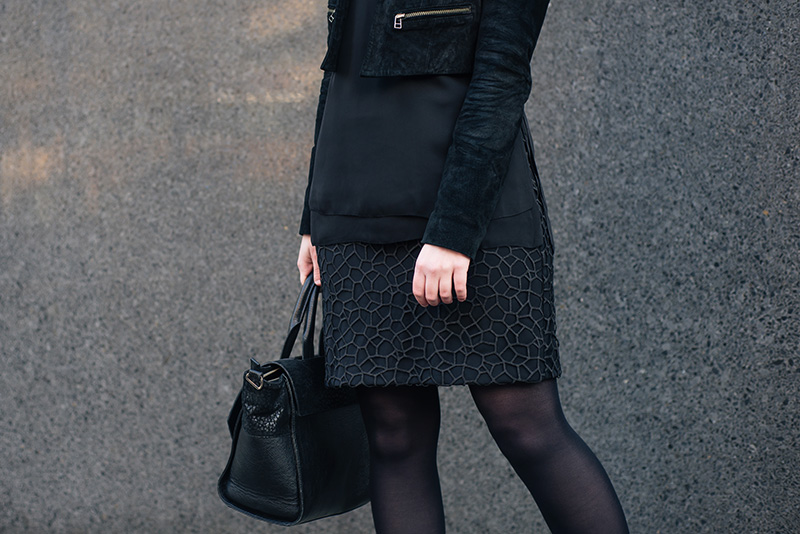 Catarzi Fedora / Topshop Cropped Suede Jacket / Reiss 'Coral' Shift Dress * /
Bloody Mary Metal 'Lovehunters Arrow' Necklace / Kurt Geiger 'Saturn' Boots / Bracher Emden Bag
I'm such a fan of Reiss, but like with most of the other high end high street brands, the only time I ever pick anything up is during the sales. I can never really justify it otherwise, but when the sales finally do come around I tend to go a little nuts! I came across this dress whilst browsing through Love The Sales, a site that gathers all of the best sale pieces from your favourite brands and stores in one place, making them easily searchable all at once. It's a little addictive, and just a bit dangerous for your bank account.
Clearly there was no way I was ever going to be able to resist the beautiful black on black texture and layered detailing of this shift dress. The coral patterned heavy lace is such an interesting fabric, it's woven with subtle metallic yarns which softly twinkle in the light and it gives a really nice graphic look. I'm always going on about mixing textures to keep all black interesting and I just love pieces which already do this for me by incorporating different fabrics and details into the one piece. It makes it so easy to simply throw on a jacket and still have a visually interesting outfit, or really pile on extra textures for something a bit more complex.