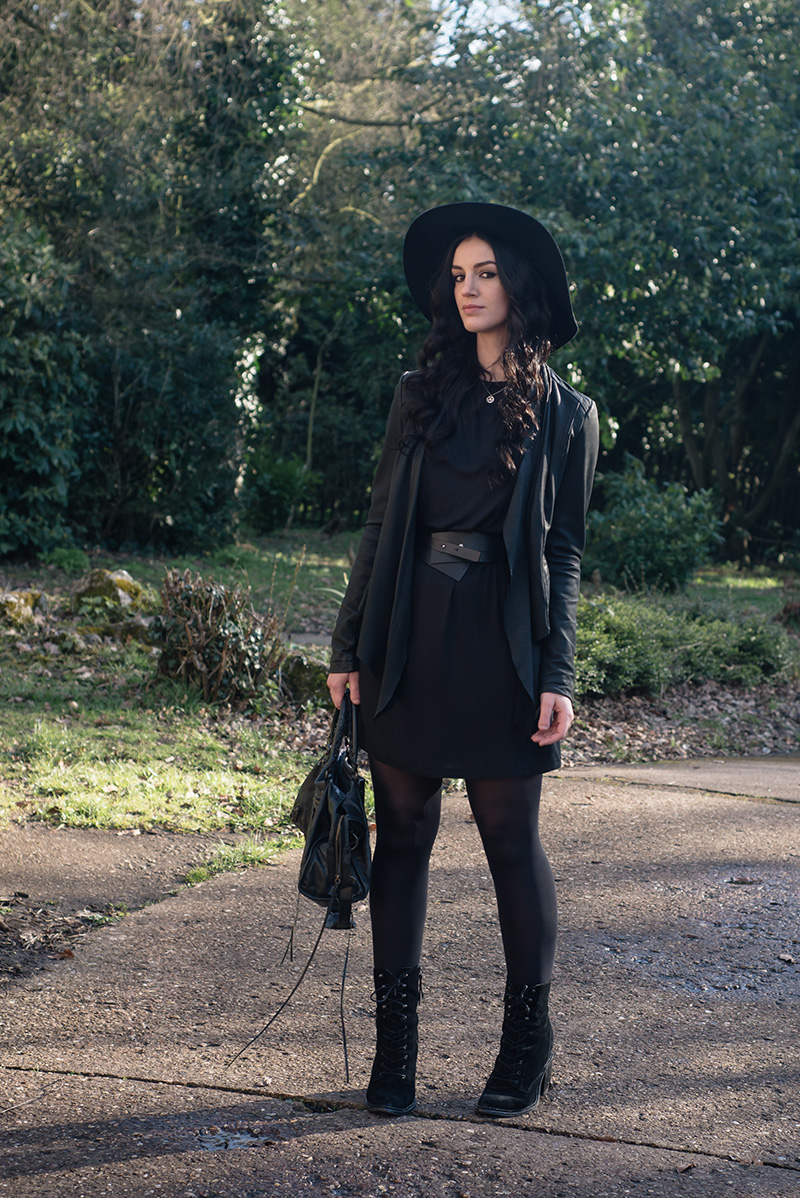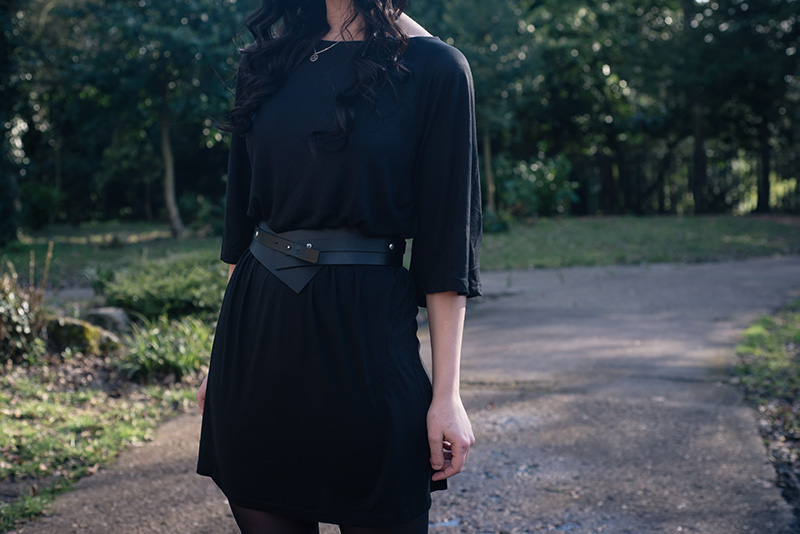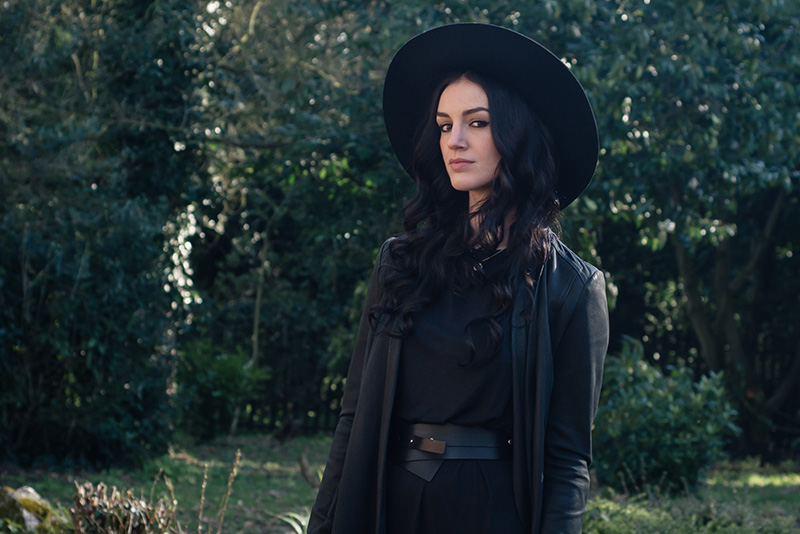 Warehouse Wide Brim Hat * / Barney's Originals Draped Leather Jacket / Vero Moda Tee Dress * / Pieces Belt /
Jessica Flinn Star Necklace * / Kurt Geiger 'Saturn' Boots / Balenciaga City Bag
Last month House of Fraser challenged me to take part in their #mystylemydress campaign and show how I'd style this Vero Moda tee dress. The same dress has also been sent out to a group of other bloggers and the aim is to see how differently everyone styles the same piece. I always enjoy these kinds of challenges as it's so interesting to see just how diverse and personal all of the looks are, plus it's great for picking up styling ideas that you'd never have considered too. I'm really looking forward to seeing the other girls posts, and you can check the hashtag to find them too. Each of us was also sent a surprise accessory to go along with the dress, and mine was this hat, which I got a little over excited about when I saw! It's nice that there was clearly time put into choosing a piece I'd really love and you can never have too many good hats.
The dress itself is a great basic, so it's perfect for something like this as the options for styling it really are endless. Made from soft viscose, the little details like the longline shape, boat neck and slightly flared raglan sleeves help elevate it to something a bit more interesting than just another tee dress. It's a piece that could easily be dressed up or down, but for this I decided to go for a fairly casual look, belting it to give it a little more shape but still keeping it nice and slouchy with my draped jacket thrown over. I always feel like simply putting my fedora and these lace up boots on can make even the most casual outfits seem more put together anyway.