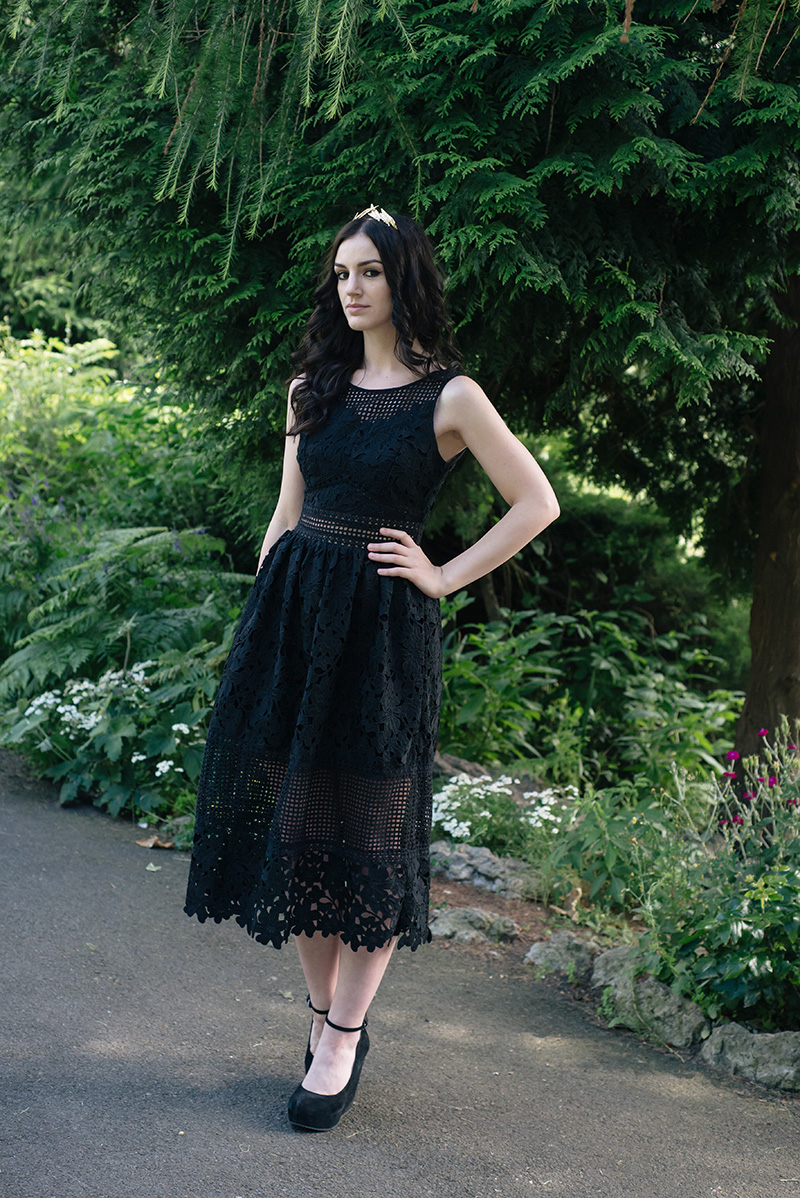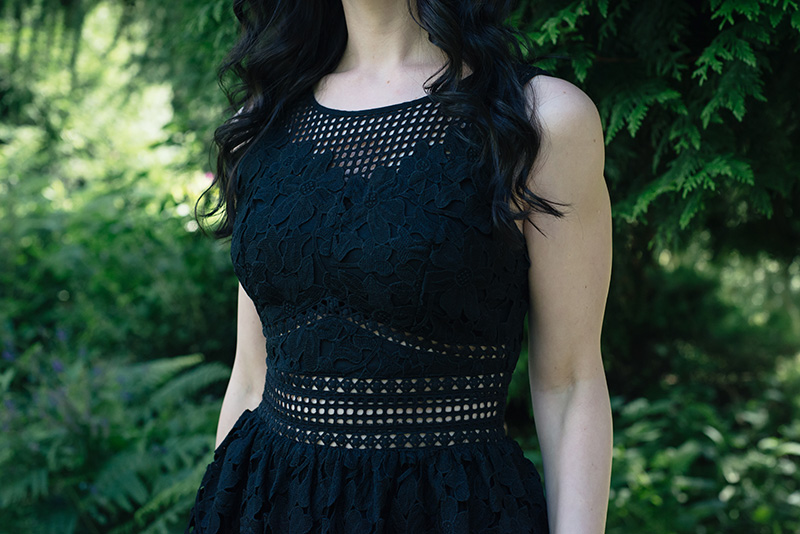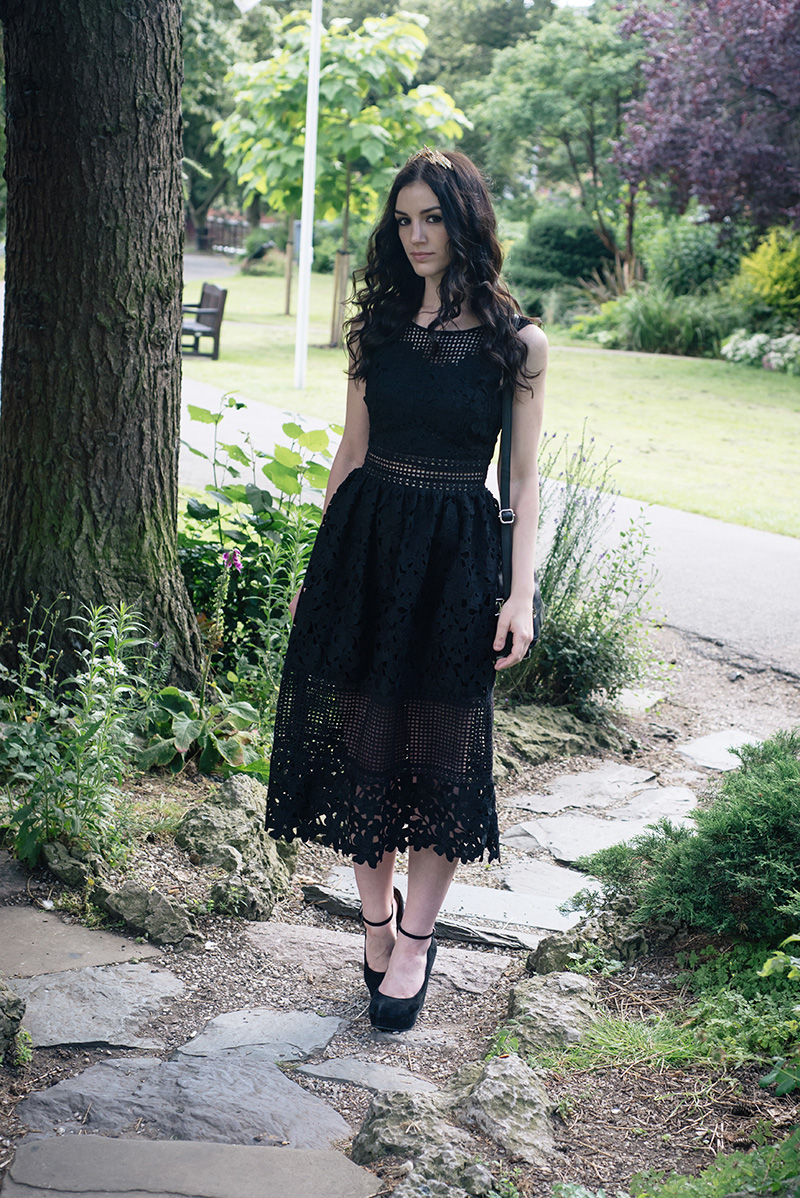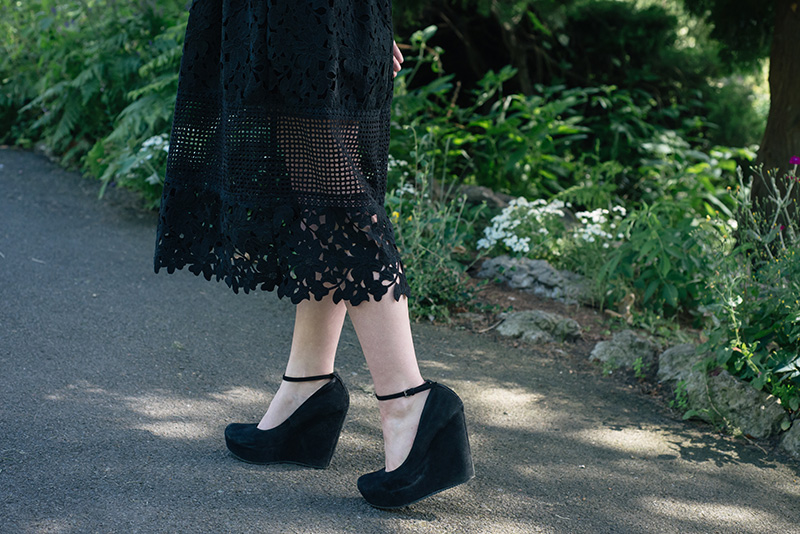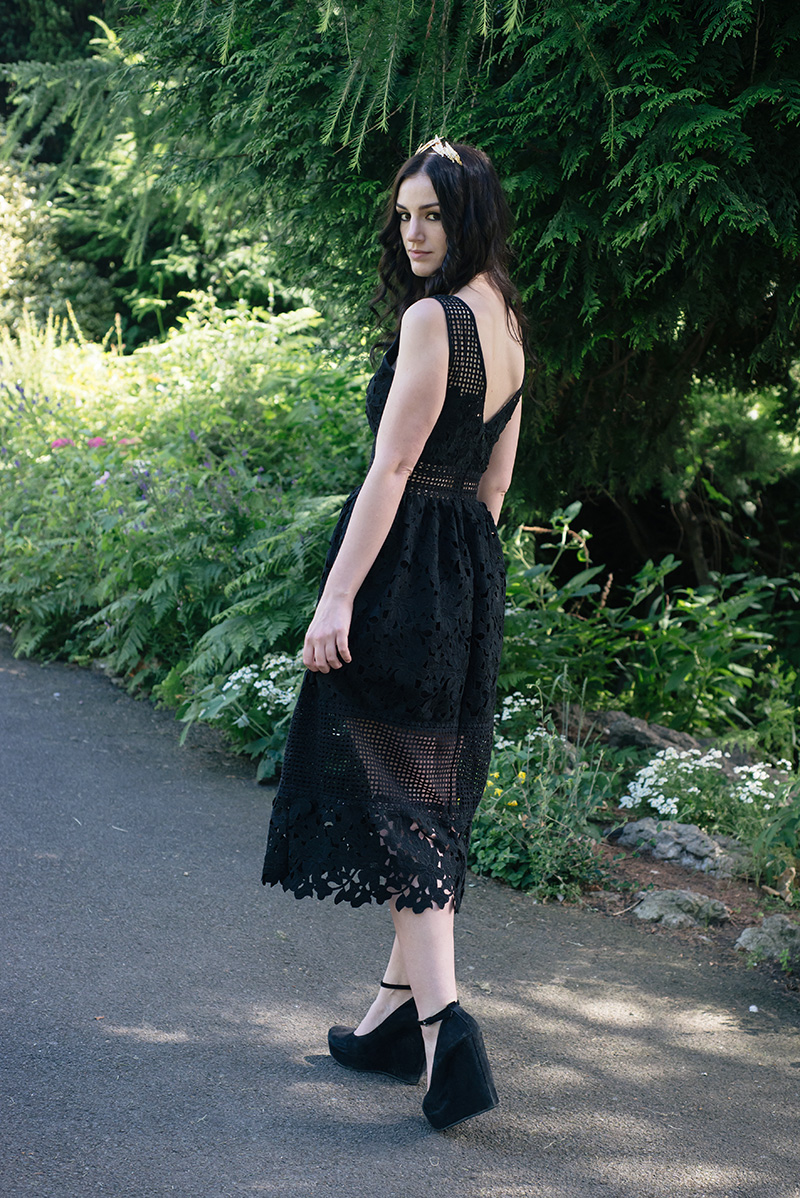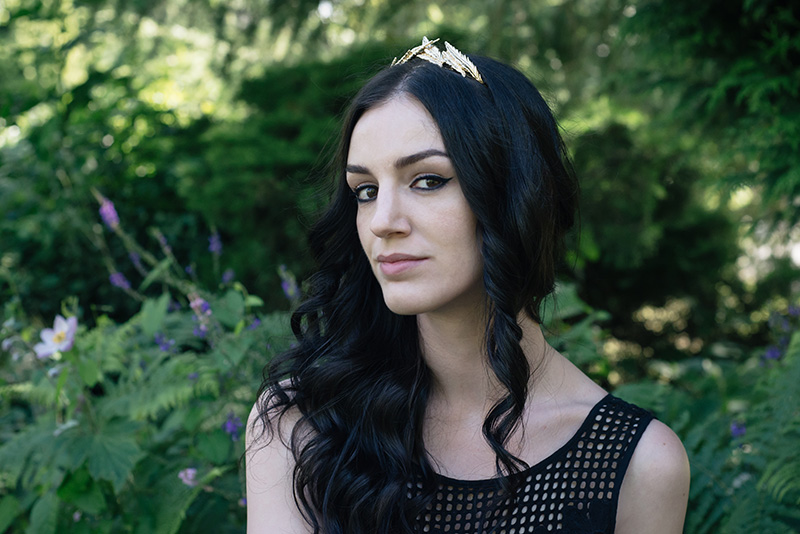 ASOS Gold Leaf Headband / Miss Selfridge Mixed Lace Dress / Aldo Suede Wedges
Two weekends ago I headed up to Sheffield for the wedding of two friends. You may have already seen glimpses of what I wore over on Instagram, but I thought this outfit deserved its own post so you could see all of the wonderful detail properly.
I've already spoken about wearing black to a wedding when I showed off the outfit I wore to my cousins last year. As I mentioned then, I still think it's important to make sure that you choose something that feels wedding appropriate, despite the dark hue. The danger when it comes to wearing black for an occasion like this, especially if you wear it all of the time, is that you'll turn up looking like you always do and like you haven't made much of an effort.
I'd been searching for something to wear for months and every nice dress I'd found was something I could easily see myself wearing casually, so that meant it wasn't an option. Then a few weeks before the date, once I had started to panic, I stumbled upon this beautiful mixed lace dress in the sale. As soon as I saw it I knew this was what I'd been searching for. I tried it on and it fit me like an absolute dream, it was meant to be! The heavy lace, cut out detailing and feminine silhouette instantly make this feel wedding appropriate. It's one of those pieces that feels like you need an occasion to wear it to, so that you can really show it off in all its glory.
Like with my huge flower crown last time, I opted again for a pretty headpiece to make this a little bit extra special. I'm not really a fascinator kind of girl, and I do worry that a hat would have all black feeling a little bit too funeral for a wedding, so headbands have become my go to choice. They give a much less formal look than traditional headwear, and that suits me perfectly. I actually brought this one last year, even though I had no occasion for it or any idea when I would actually wear it! I loved it and it was super inexpensive, so I couldn't not buy it. It's been sitting on my dresser since then waiting for the perfect occasion, and now here it is!