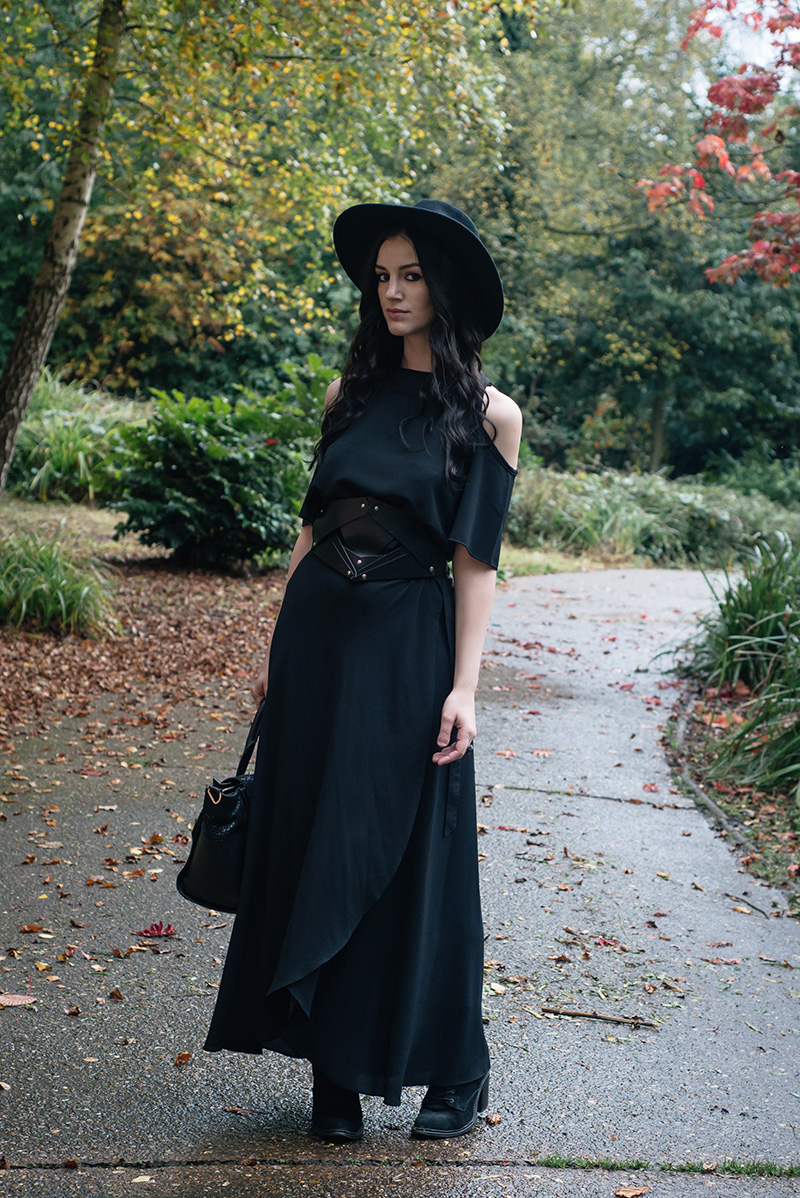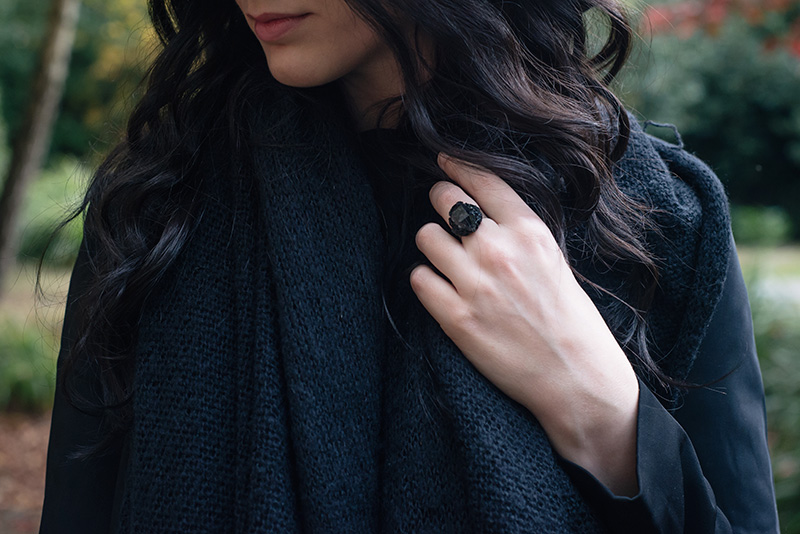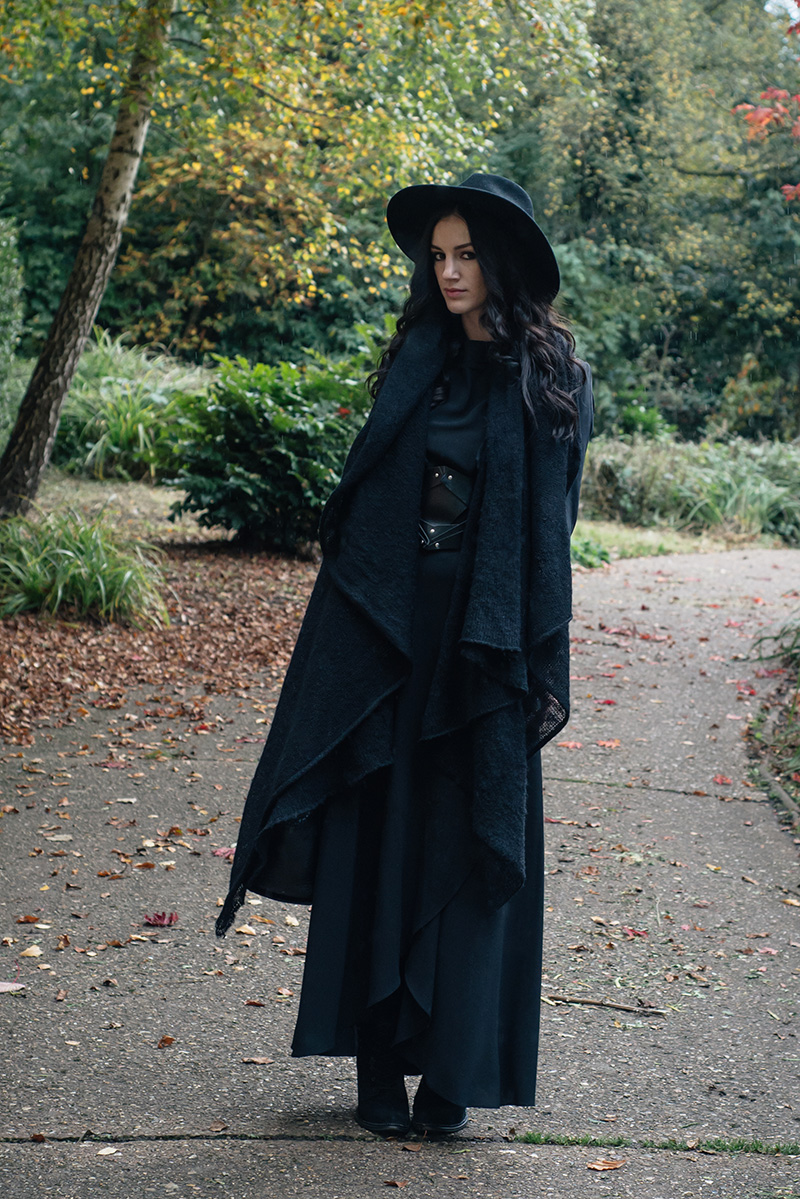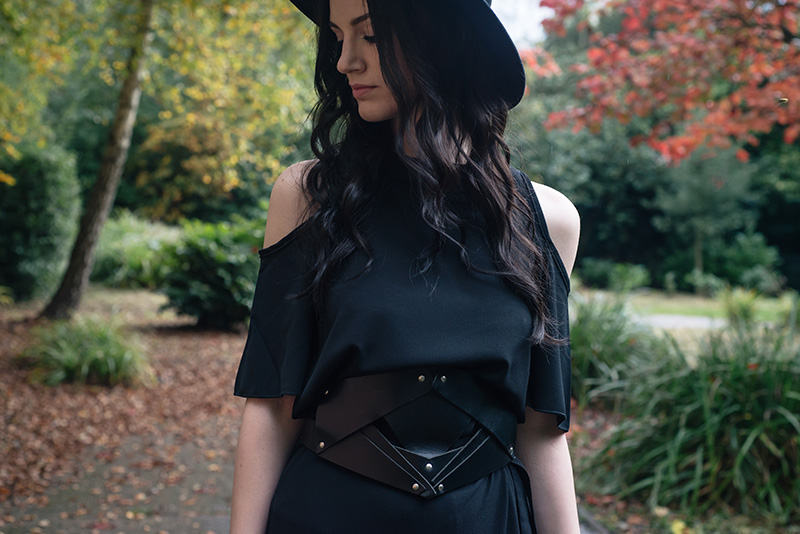 Catarzi Wide Brim Fedora / Quiz Cold Shoulder Top * / New Look Maxi Skirt / COS Leather Belt / Elemental Luxury Phantom Quartz Ring / Kurt Geiger Boots
I've been out of action for the past week or so with a horrendous cold, so this outfit is actually from a few weeks ago when it wasn't quite so freezing. I still bundled myself up in warmer layers, but I couldn't resist briefly showing off the cut out shoulder detailing on this Quiz top.
From this point on though, I'll be keeping myself swathed in cosy layers. With a rubbish immune system and the festive season and my holiday now fast approaching, I couldn't think of anything worse than being ill for the start of it. So, I'll be stocking up on vitamins and making batches of fresh lemon and ginger tea for the rest of the winter. If you have any ways that you swear by for warding off a cold, I'd love to hear them!