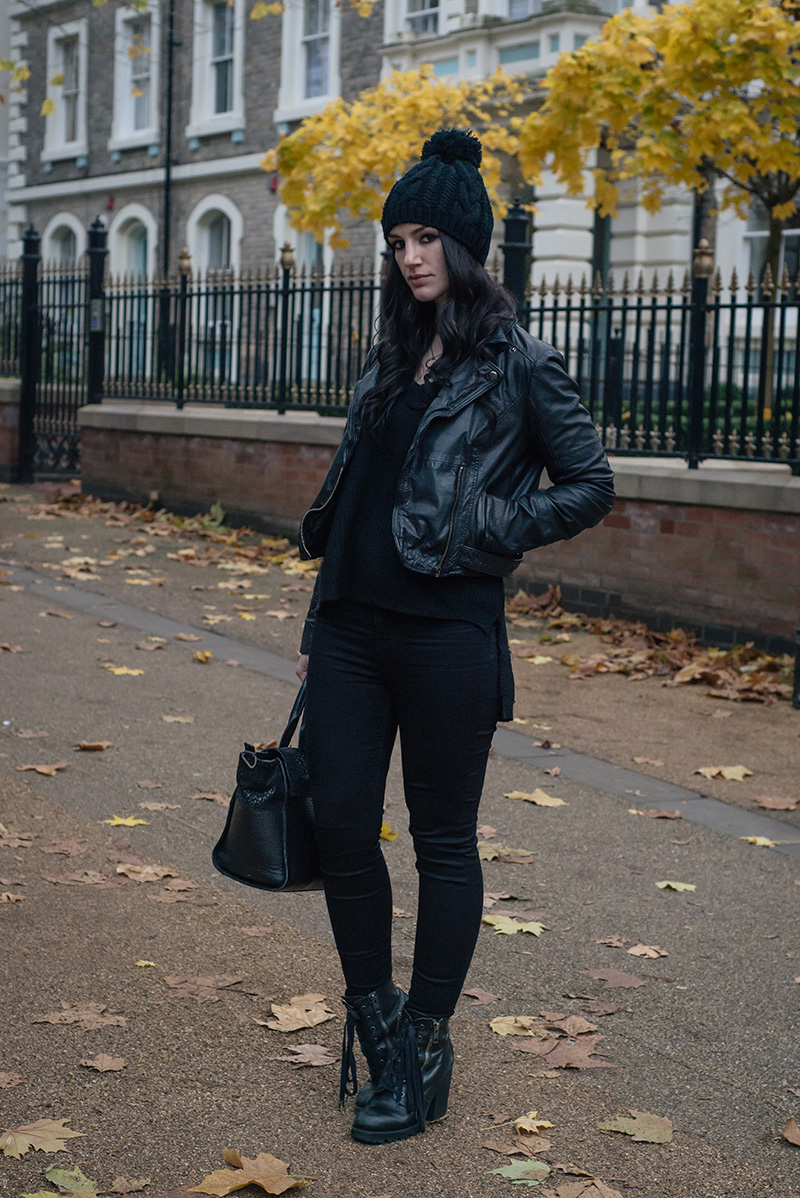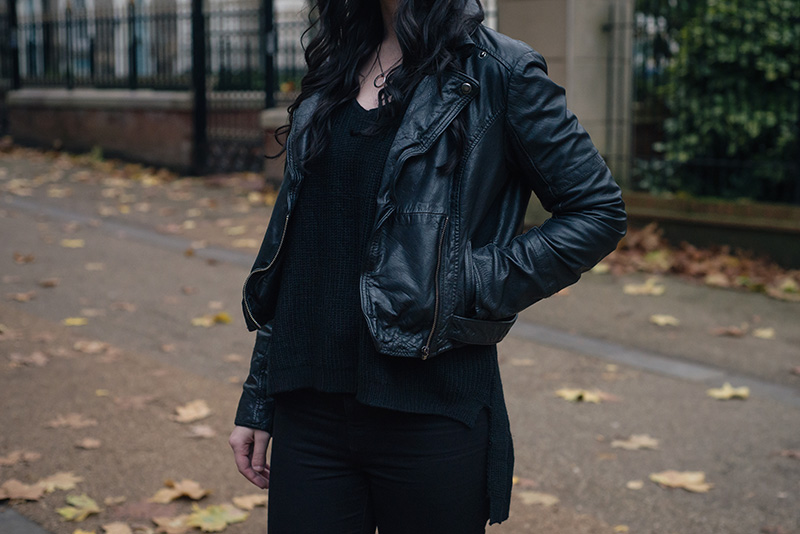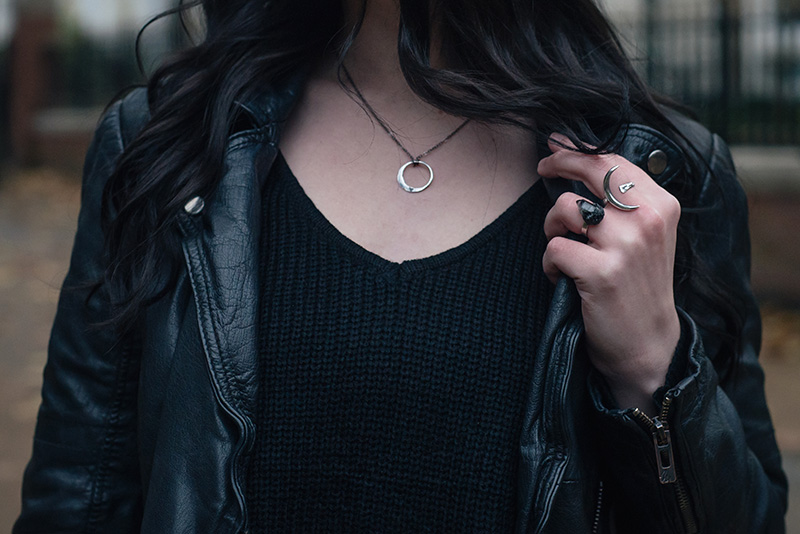 Irisie Pom Pom Beanie * / MuuBaa Leather Jacket / Irisie Slouchy Jumper * / New Look Jeans / Wolf + Sadie 'Lucid Petite' Necklace /
Wolf + Sadie 'Theurgy' Ring / Elemental Luxury Phantom Quartz Ring / ASH 'Poker' Boots
As much as I love dressing for the winter, doing outfit posts at this time of year is possibly one of my least favourite things. I get to wear some of my all time favourite combinations and yet, when the daylight hours start drawing in at around 3pm, it means it's kind of a nightmare actually photographing any of them. We finally managed to shoot this hazy, super casual outfit just as the last of the light was disappearing last week.
I mentioned a little while ago in my autumn wish list that I had started looking for a replacement for my favourite, but now falling to bits pom pom beanie. The original was super cheap, but it was better than all of the others I'd seen on the high street with its snug fit and huge fuzzy pom pom. I've been cursing myself ever since it started looking tatty for not getting a few backups.
I searched everywhere, from cheap to high end, but I just couldn't find another which quite measured up to it. They just weren't the same. Then, as if by some winter miracle Irisie got in touch and there, sitting in their accessories section, was my favourite hat! It's kind of funny how attached you can get to something that you only picked up on a whim, but I've definitely ordered myself a few backups now!