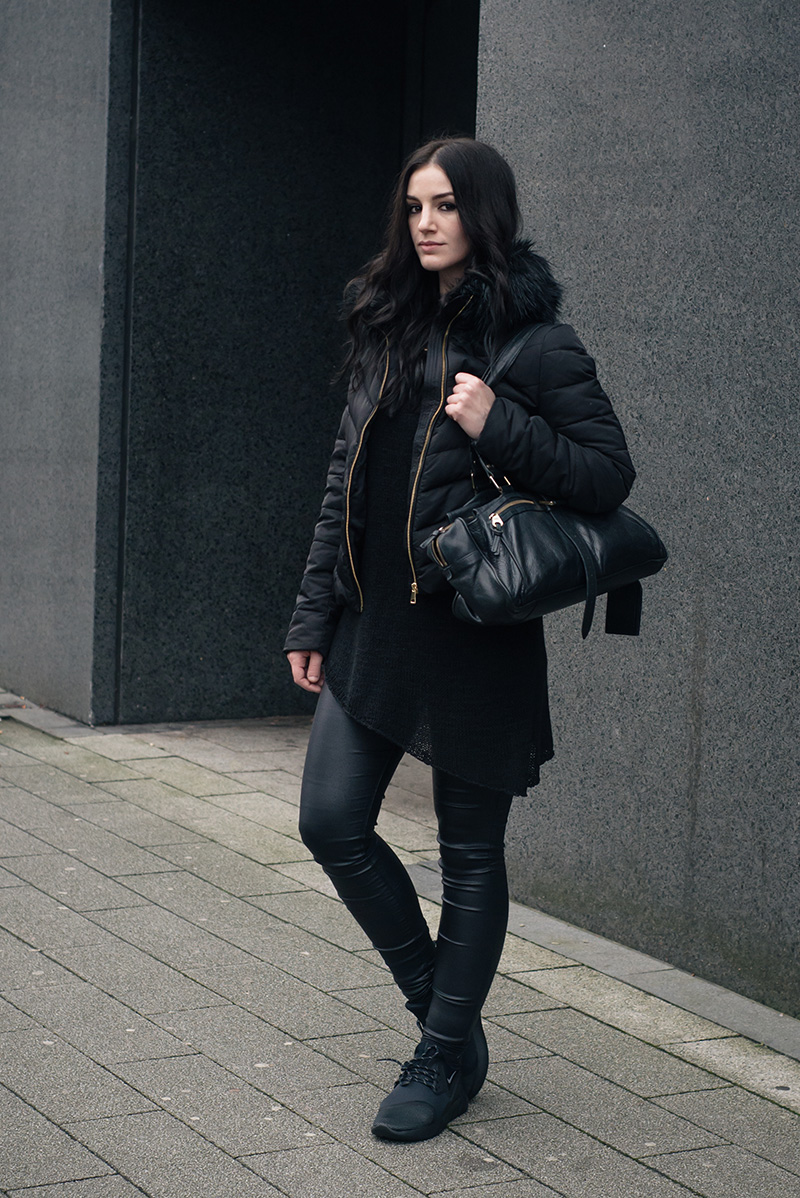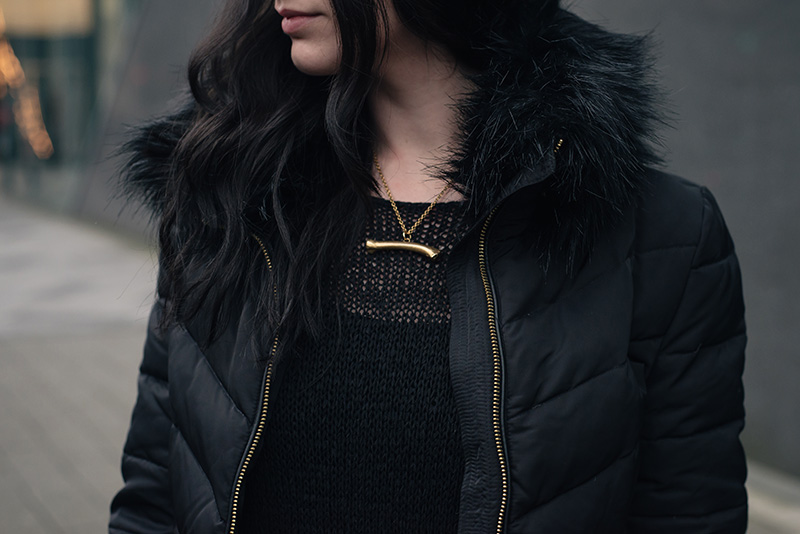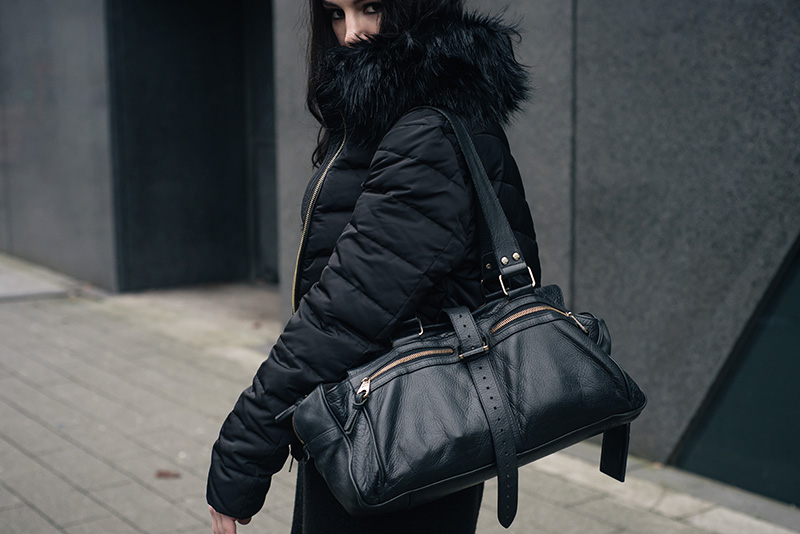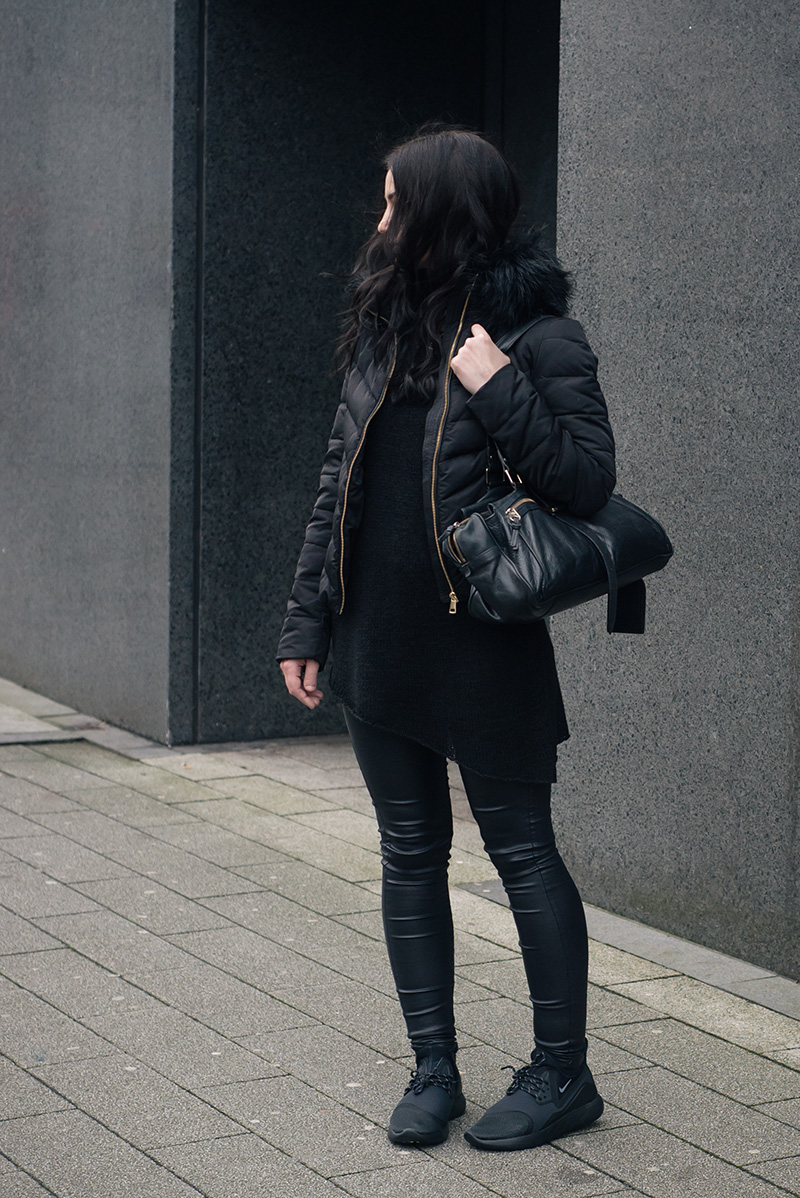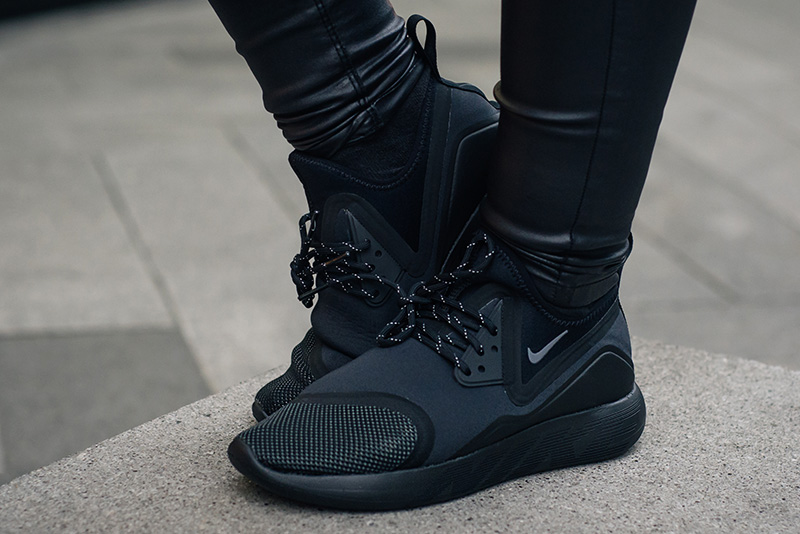 H&M Padded Down Jacket / H&M Asymmetric Jumper / Sara Gunn Bone Necklace * /
New Look Coated Skinny Jeans / Nike LunarCharge Trainers * / Mulberry Mabel Bag
I've never been the best packer, I'm a 'maybe I will need this 6th pair of shoes, I better throw them in' kind of packer. When we booked our flights to Thailand and saw the layover was in Beijing, we thought why not extend it and spend a few nights there too? It was only after we'd spontaneously booked the flights that we realised Beijing is in the dead of winter! With four internal flights once we're in Thailand and a small baggage allowance, I started to worry how we were going to manage to stuff coats, boots and jumpers into our already full cases.
My plan is thin, light layers and thermals under everything! I brought this jacket from H&M last year, mostly because it was in the sale and ridiculously cheap for a down feather filled jacket. I've worn it a handful of times to walk Nico and then I'd kind of forgotten about it, until I realised it would be perfect for this trip. It's lightweight, warm and snuggly with it's fluffy down filling and faux fur collar. Plus, it folds down into the tiniest little bundle, perfect for packing.
I always travel in trainers anyway, so it made sense to choose a less rigid pair that would take up the minimal amount of space once packed. The Nike LunarCharge is a mash up of some of Nike's most popular womens trainers styles including the Air Max 90, Air Current and Air Presto, and I think I love them. The black on black colourway and mixture of different textures is everything I love in a trainer, plus they're super comfy and springy. I think they'll serve me well walking through the snowy streets of Beijing!