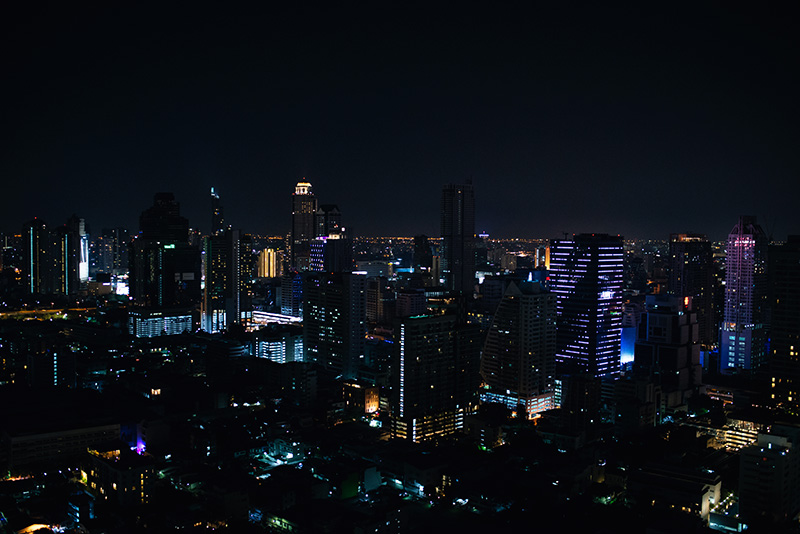 When we finally landed in Bangkok over 17 hours late, exhausted and minus one missing suitcase, all we could think about was crawling into bed. Our original plan had been to arrive on New Years Eve at 6pm, throw our things into our room and head straight out to celebrate. Instead, we ended up spending the first few moments of 2017 queuing to board our flight from Beijing after a sleepless night. As if that wasn't enough bad luck for one holiday, once we finally arrived in Bangkok we then found that Nat's suitcase had gone missing! After a teary chat at the lost baggage desk we had no choice but to head to the hotel and hope that they might call us.
We pulled up to the hotel just after 6am, and as we finally sat our weary bodies down on the bed in our room, we were greeted with a beautiful hazy sunrise over the city from our balcony window. After a huge breakfast, many cups of coffee and a much needed shower, we were about to set off to a mall to buy Nat some clothes and toiletries, when we got the news that the case might have been found! Resting our hopes on this, we spent the day lazing around the pool, napping and nervously waiting. Thankfully, by that evening the suitcase had been found and was on its way to the hotel. Things were starting to look up, and so we decided that to make up for the two days that had been lost, we were going to make the most of the 48 hours we had left.
If I'm being completely honest, Bangkok was the place I was least looking forward to visiting on our trip. I'd heard such mixed things from others who I'd spoken to, and many said it was dirty, horribly humid, far too busy and that they couldn't wait to leave. We went with the lowest of expectations, but both came away saying how much we'd enjoyed it. Yes it was busy, yes it was a little dirty, but there was also so much to see and do. We could have happily spent many more nights here, and I would definitely recommend visiting.
With only two days left, we had to cut a lot of the things that were on our list of must sees. We didn't get to party on Khao San Road, we missed the floating markets and we didn't get chance to visit some of the smaller temples. However, the things we did do gave us a really good taste of Bangkok and the variety of sights and experiences it has to offer.
Take a ferry down the Chao Phraya River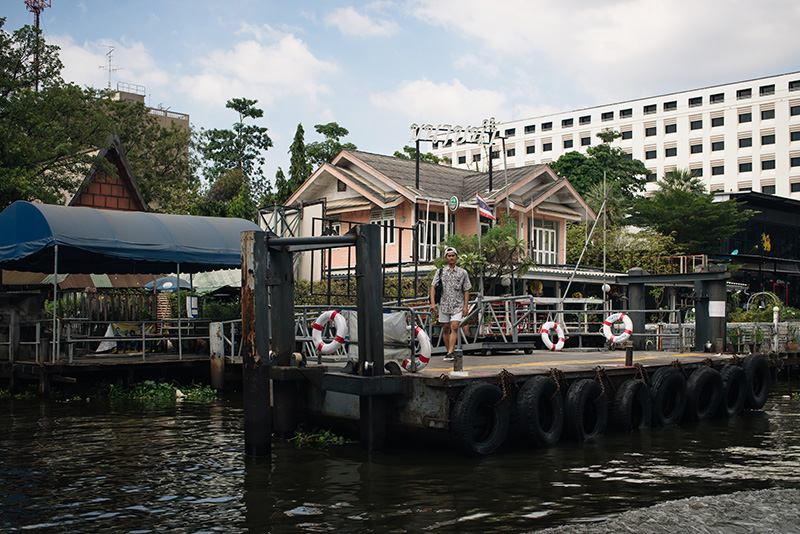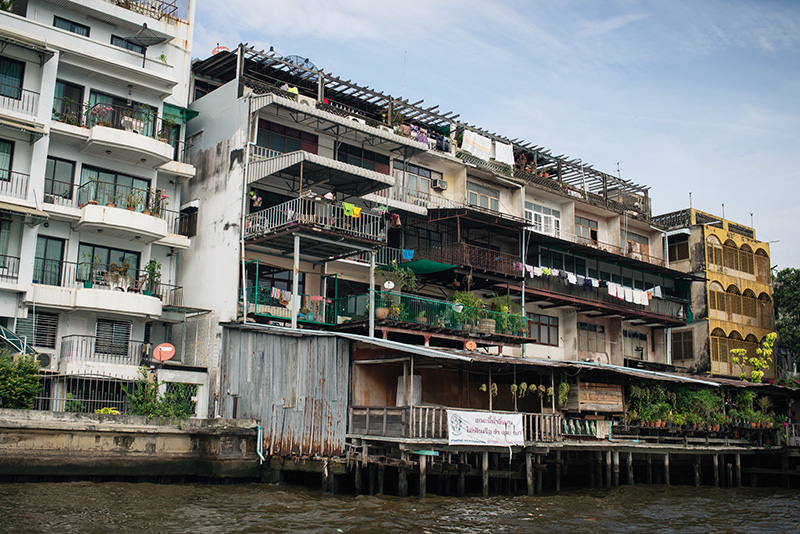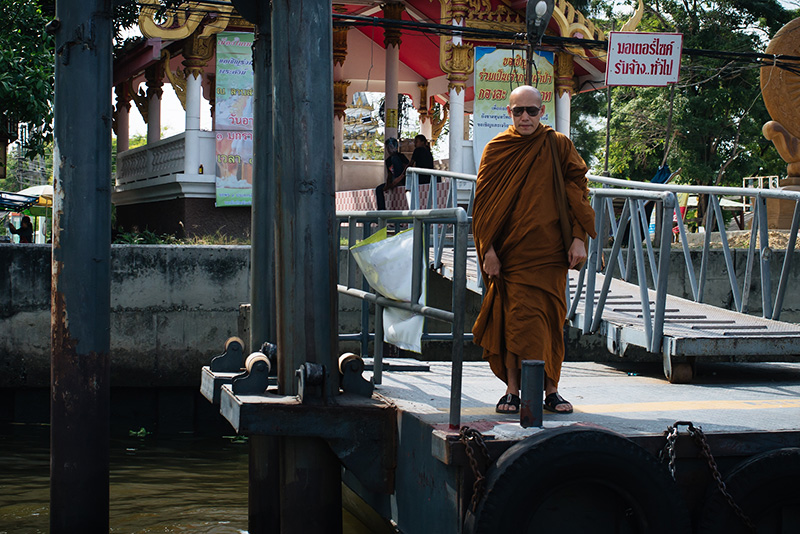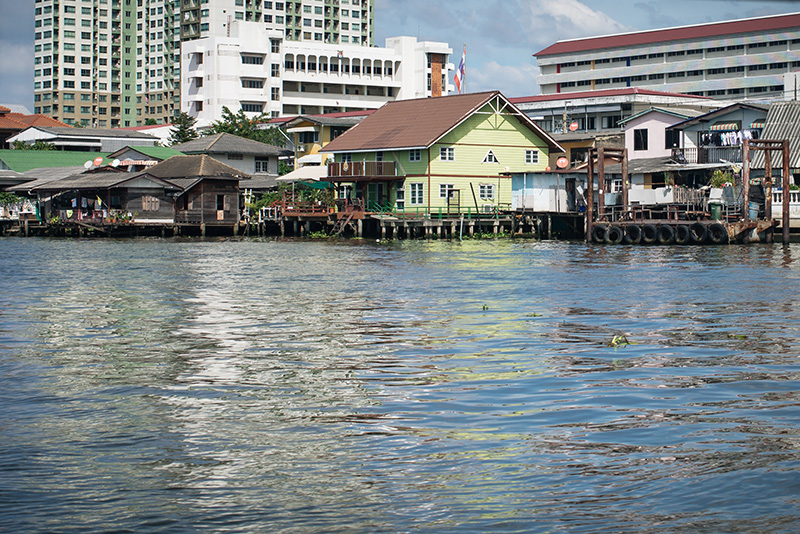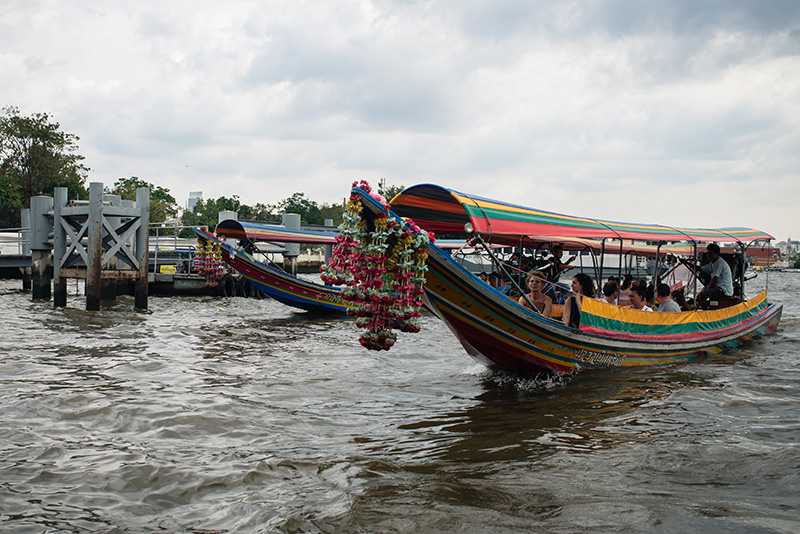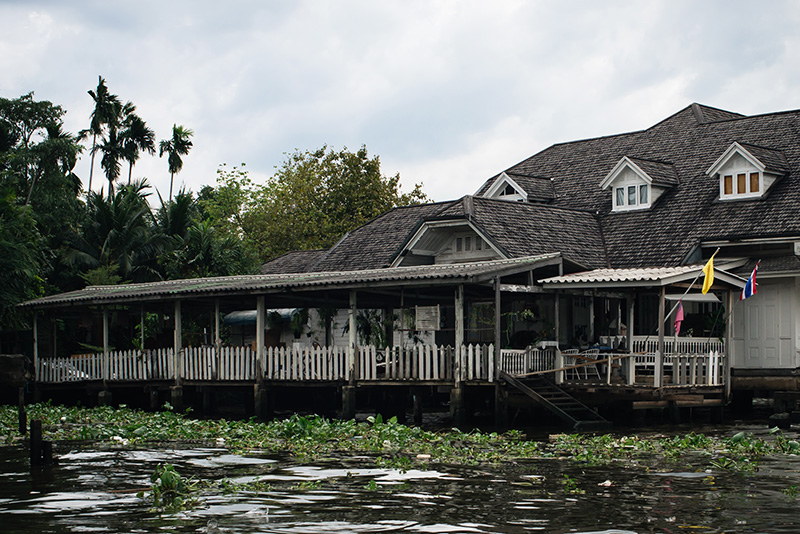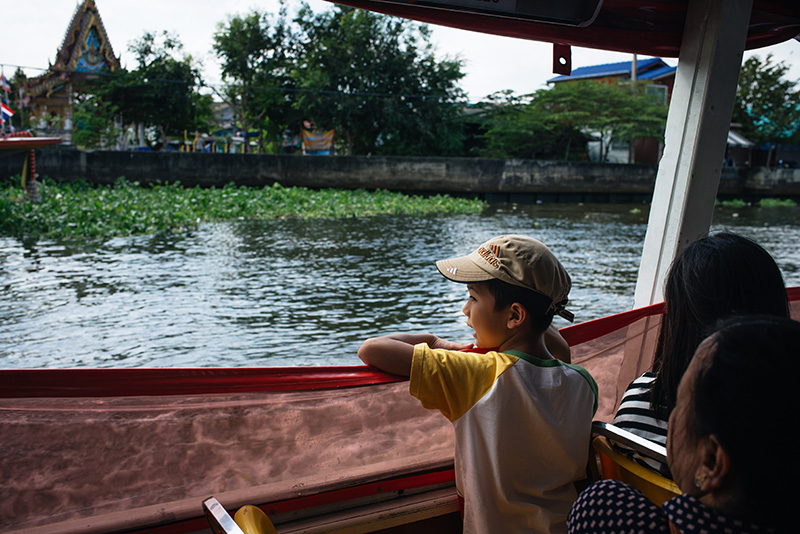 This was very much a happy accident, but something I would really recommend, especially if you're short on time like we were. After a morning of walking around we found ourselves near to a ferry port and thought we'd fit in a little ride on the river to take us a few stops down to Chinatown to get lunch. It was another thing we could tick off that we'd done, and we'd get to where we were going quicker too, perfect! We were a little confused by the map, but decided to get the orange ferry instead of one of the more comfortable looking tourist boats. We brought our tickets (25p!) and piled on, along with what seemed to be far too many other people. After around 5 stops though, it suddenly dawned on us that we were going in the opposite direction to where we wanted to go!
Nat persuaded me that we may as well stay on now and just get off at the stop we wanted on the way back down. I have to admit, I wasn't very keen on this idea at first. I just wanted to get lunch and explore as much as possible, I didn't want to be sat on a boat for an hour! We stayed on and rode all the way to the top until Pak Kret Pier, then made our way back down finally getting off at the correct stop around an hour and a half or so later. It turns out it was actually an excellent way to see a lot of the city in a very short space of time. We went past temples, monuments, cute little restaurants, riverside homes and got to people watch to our hearts content as people went about their everyday lives.
Explore the neighbourhood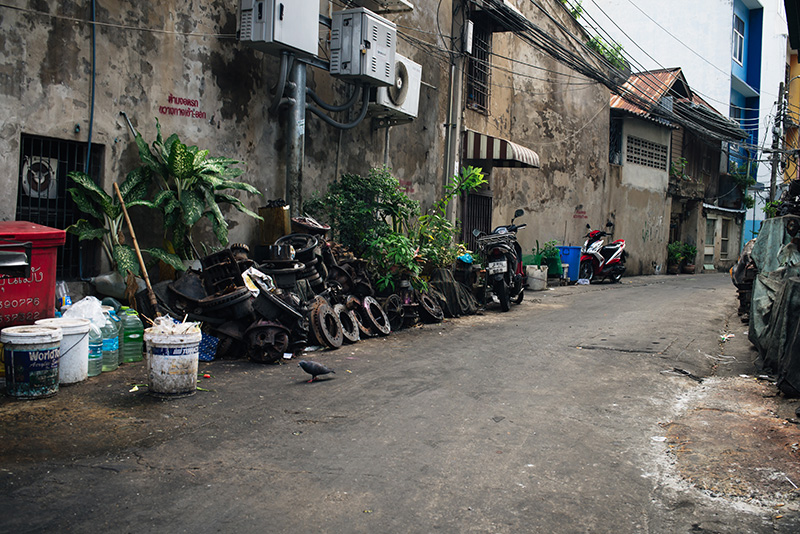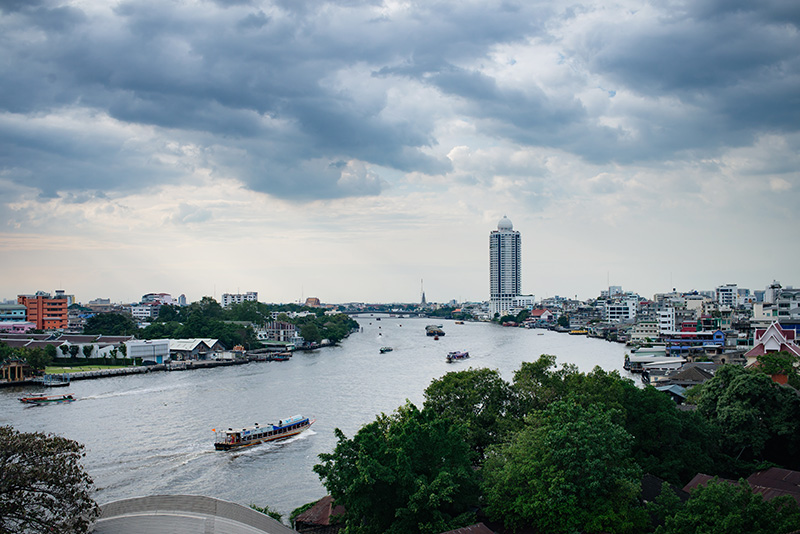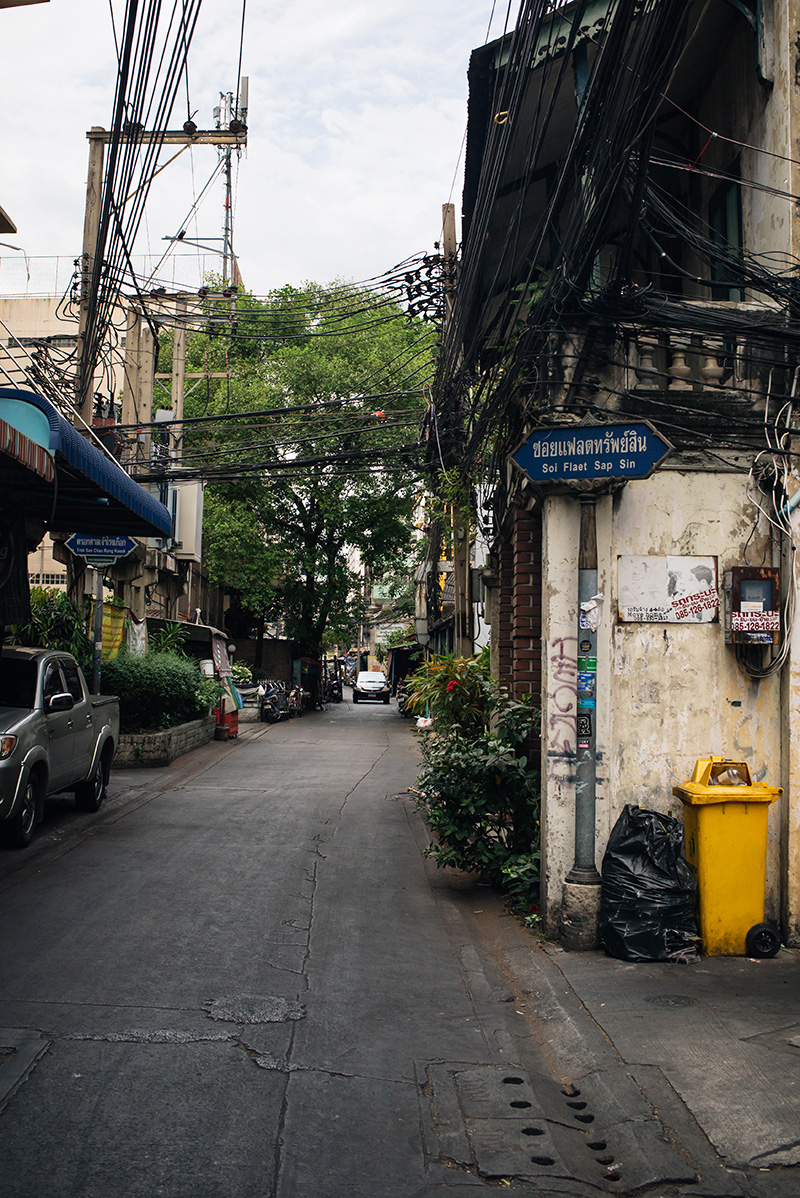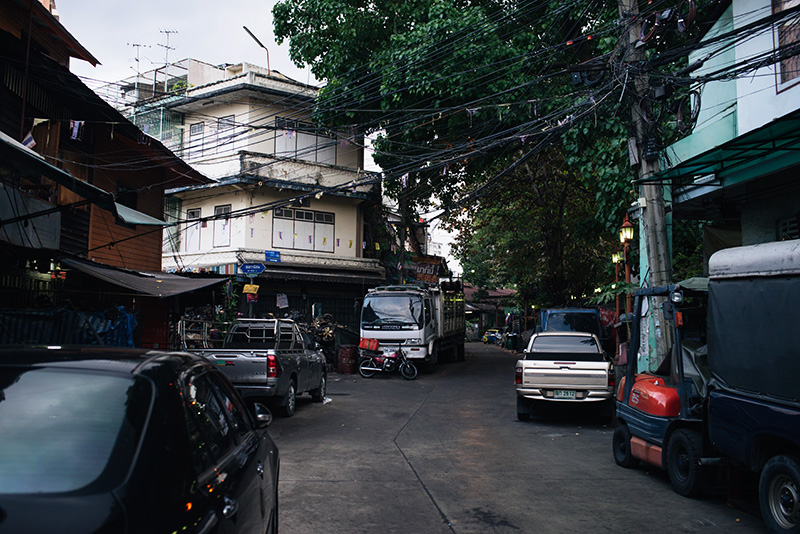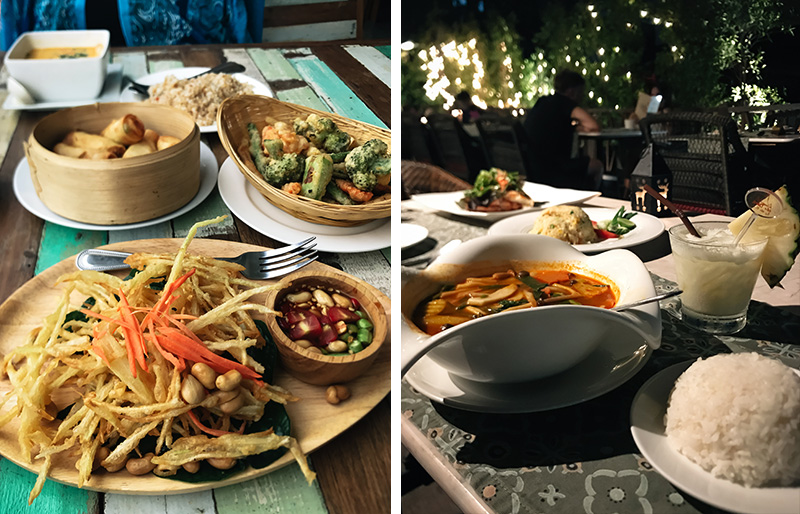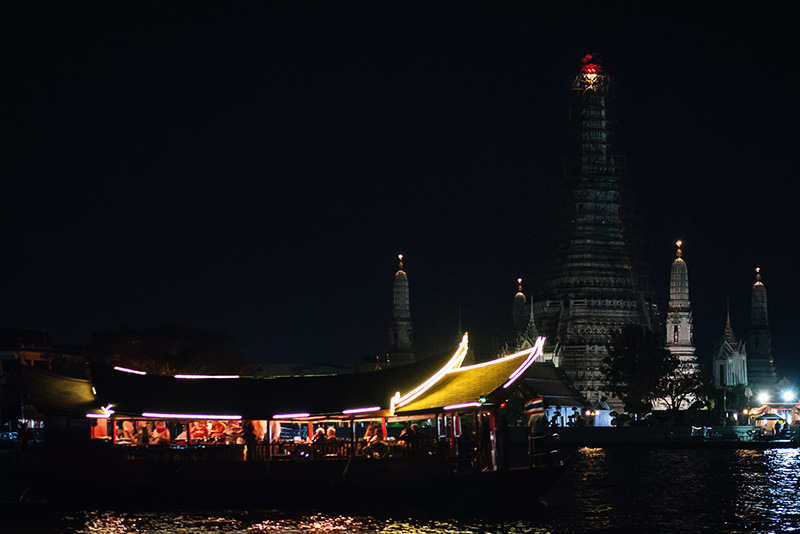 Sometimes it's nicest just to have a wander around when you're in a new city. It's the best way to get a feel for a place and you'll always uncover some hidden gems you'd never have otherwise come across.
On our last night, we stumbled upon the Bitter Deck after getting the ferry back across the river from Wat Arun. It has a wonderful wooden deck, decorated with fairy lights and the most beautiful views of Wat Arun. Sadly the Wat was undergoing renovations, so we didn't get to see it all lit up, but it was still a pretty magical sight. The food and service was incredible too, everything was so full of flavour and our waiter went out of his way to make one of the dishes vegetarian for me. It was one of the nicest meals we had in Bangkok, and that's saying something, as everything we ate in Thailand was delicious!
See the temples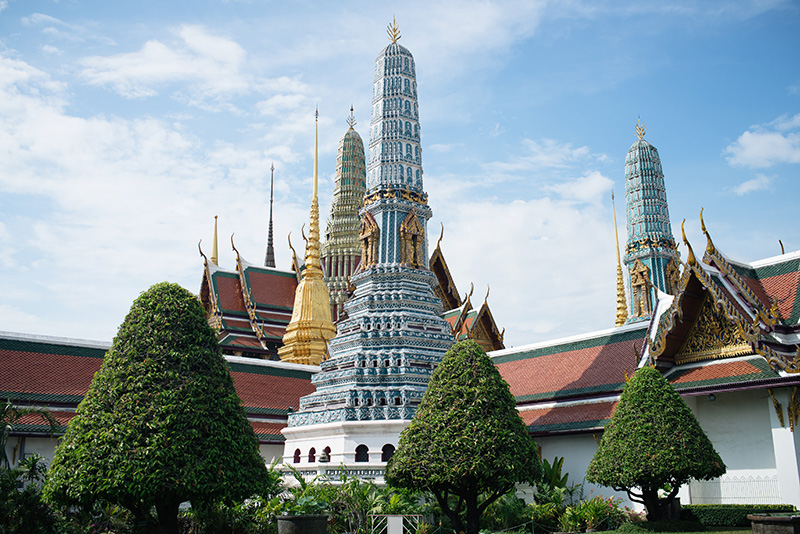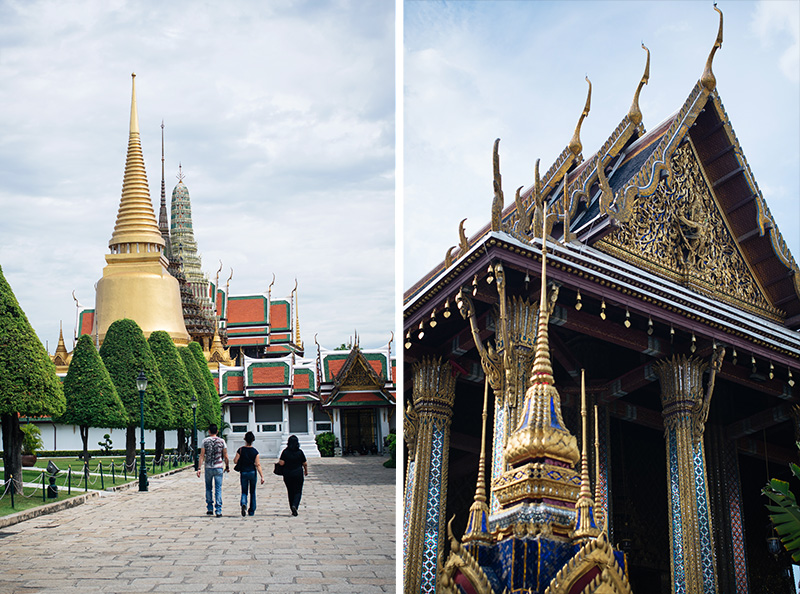 You can't come to Bangkok and not visit at least one of the city's spectacular temples. Seriously. There were originally a few smaller and less touristy temples on our list alongside the big ones, but with our limited time we thought it made most sense to see the main three – The Grand Palace and Wat Phra Kaew, Wat Pho and Wat Arun. I was prepared to be awed, but honestly they were even more grand than I could have ever imagined. The beautiful architecture, glittering gold and intricate detailing decorating every square inch completely took my breath away.
If you can only fit one in, I'd recommend The Grand Palace and Wat Phra Kaew, both are within the same complex. We did this one first and it remained our favourite of the three, even despite it also being the busiest.
You can see more of the temples in my Temples of Bangkok post. They really deserved their own post, and I took far too many photos to include here!
Jump in a Tuk Tuk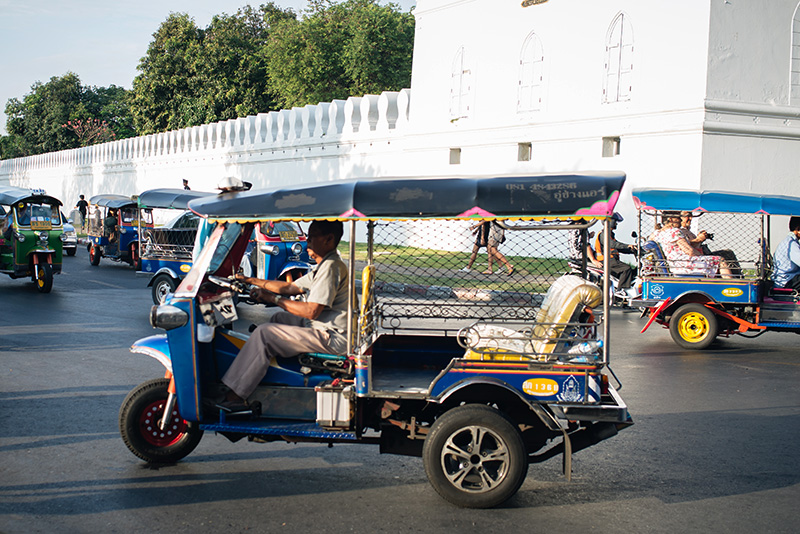 Tuk Tuks are one of the quickest and easiest ways to get around in Thailand and they're rediculously good fun too, especially in Bangkok's crazy traffic! They can be a little more expensive than a standard taxi, especially if you don't haggle with them over the price, but there's nothing like zooming through Bangkok's busy streets in the back of one.
Watch Muay Thai at Rajadamnern Stadium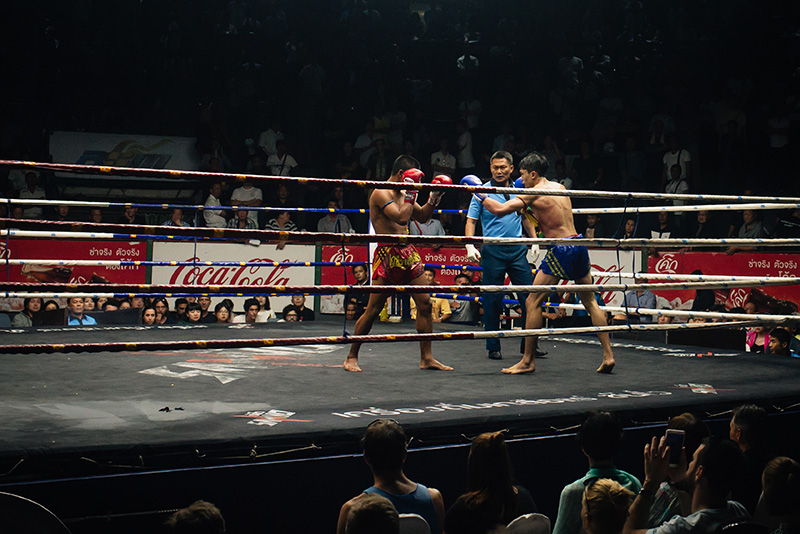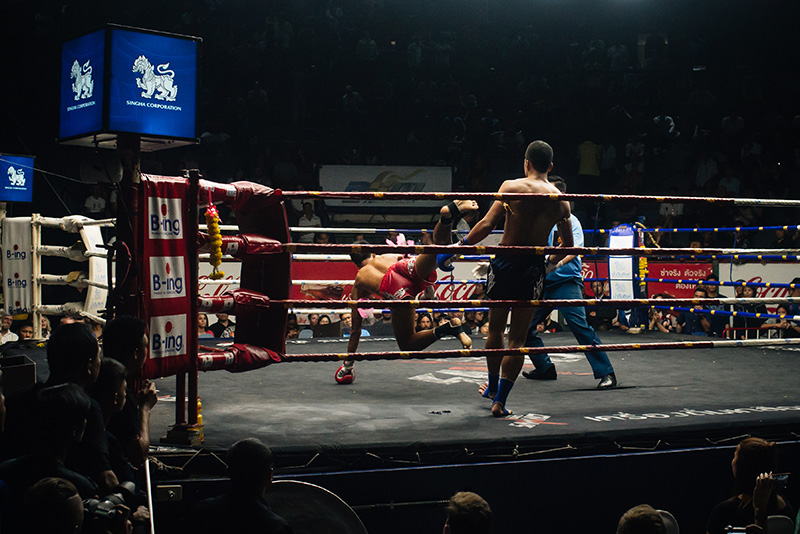 This is going to be the kind of thing you either love or hate, but for us it was something we were definitely not going to miss whilst we were here. We saw many 'fight nights' advertised, but we wanted to make sure we saw the real thing and not a staged show so we headed to Rajadamnern Stadium. It's one of the two main stadiums for modern Muay Thai and it hosts fights four nights a week, running Monday, Wednesday, Thursday and Sunday from 6pm.
Each night there are 9 fights, with a mixture of relative beginners and seasoned pros competing. The atmosphere was electric, a live band played rhythmic traditional Thai music throughout the matches to help the fighters keep their rhythm and the crowd shouted and cheered with almost every hit.
I won't lie, it was brutal, especially the matches with guys in the heavier weights. Blood and sweat were flying, and we saw one guy knocked clean out by a kick to the chest who had to be stretchered out of the ring. Of course, Muay Thai is about much more than just this though. Many of these fighters have spent years honing their craft, perfecting their physical skills as well as sharpening their minds. Winning is as much about tactics as it is about physical strength. It was one of my highlights of the whole trip.
My biggest tip if you want to catch a few matches yourself – Don't pay extra for the 'VIP front row' seats, even if the ticket sellers try to tell you it's the only tier with seating. It's not. The view is better from the 2nd tier, as you're not looking up at the ring and it's much cheaper too.
Take in the skyline from a rooftop bar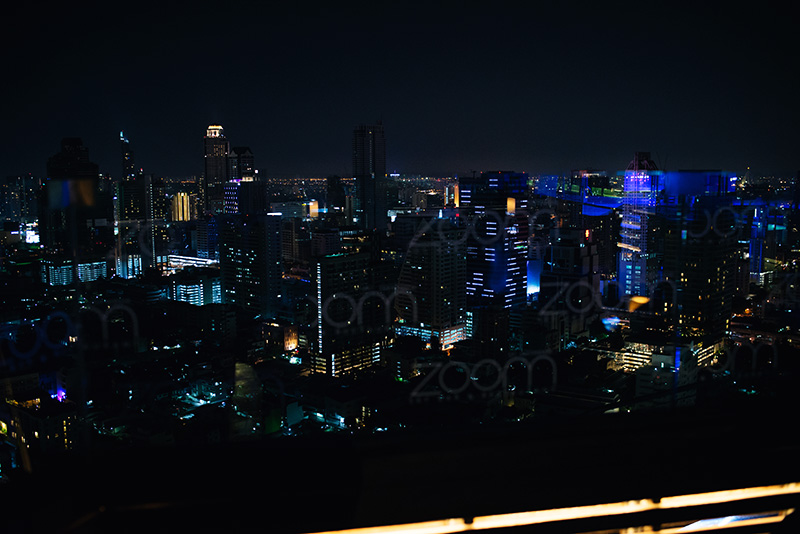 We were lucky enough to be staying at a hotel with its own sky bar, Zoom, so this was a no-brainer. The panoramic views of the city at night were spectacular, and there's nothing like drinking an ice cold beer with a view.