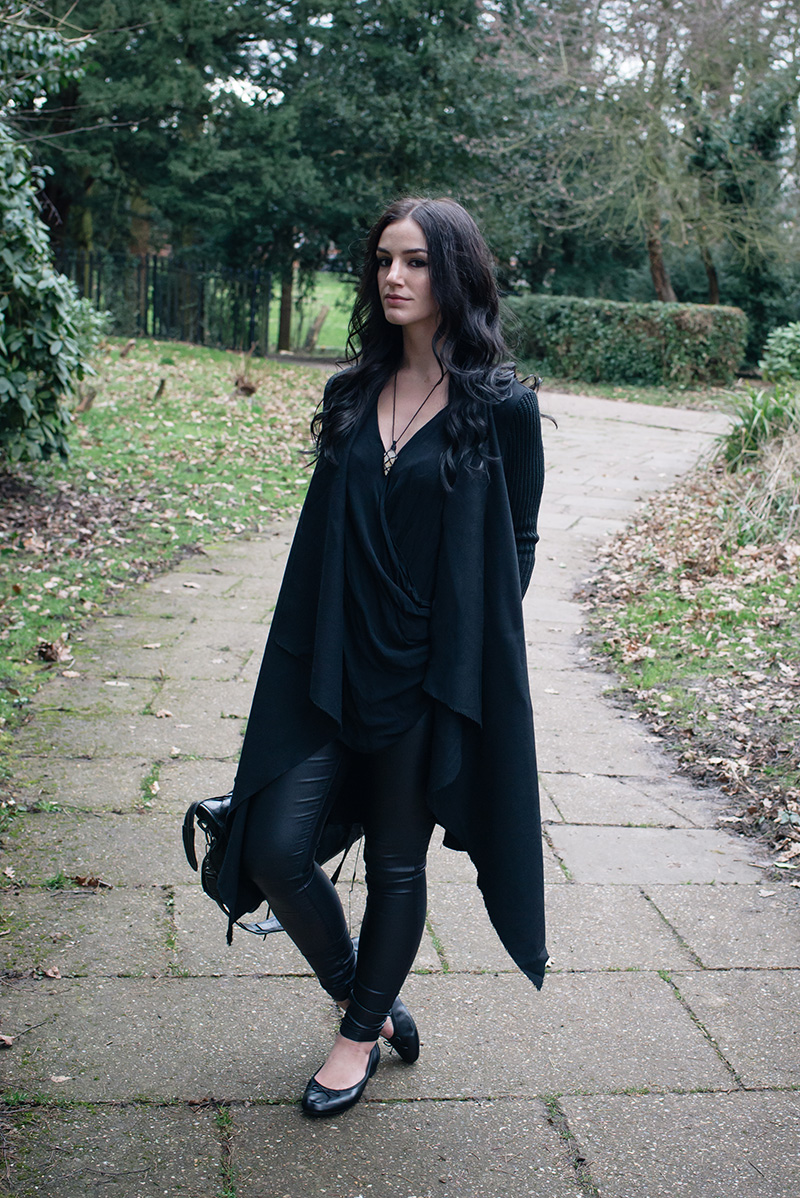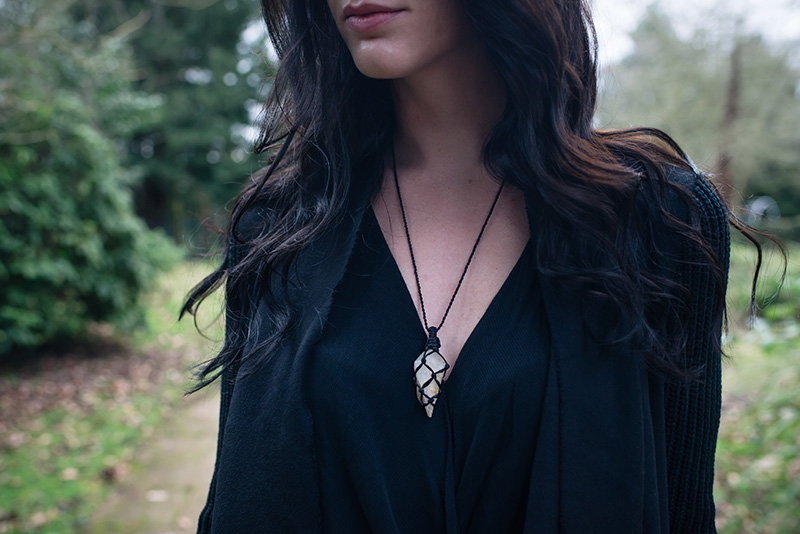 H&M Felt Jacket / River Island Draped Top / New Look Coated Skinny Jeans /
Quartz Necklace from Cambodia / Elemental Luxury Phantom Quartz Ring / Sudio Wireless Headphones * / Clarks Ballet Flats * / Balenciaga City Bag
The weather has really not been playing ball lately, between the constant rain, dark days and storm Doris, I've not had much chance to get outside with the camera. It's just typical, as I've been dying to show off some of my favourite new additions ever since I came back from my holiday.
I love dressing for the cold, but when it's forever raining all I want to do is curl up in my comfiest, staple pieces and hide inside. This jacket/cardigan hybrid from H&M has become one of my new favourites, half because it looks great with everything, but also because the huge draped front means I can wrap myself up in it like a wearable blanket. Super cozy!
I'd dismissed ballet flats for the longest time, mainly because despite everyone telling me they're the comfiest thing ever, they really never are on my huge, wide feet. Clarks have a really good selection of wide fit womens shoes in at the moment, all in very classic styles, including these leather ballerinas. After trying on a pair for the first time that don't squish my feet, now I finally get what the fuss is about!