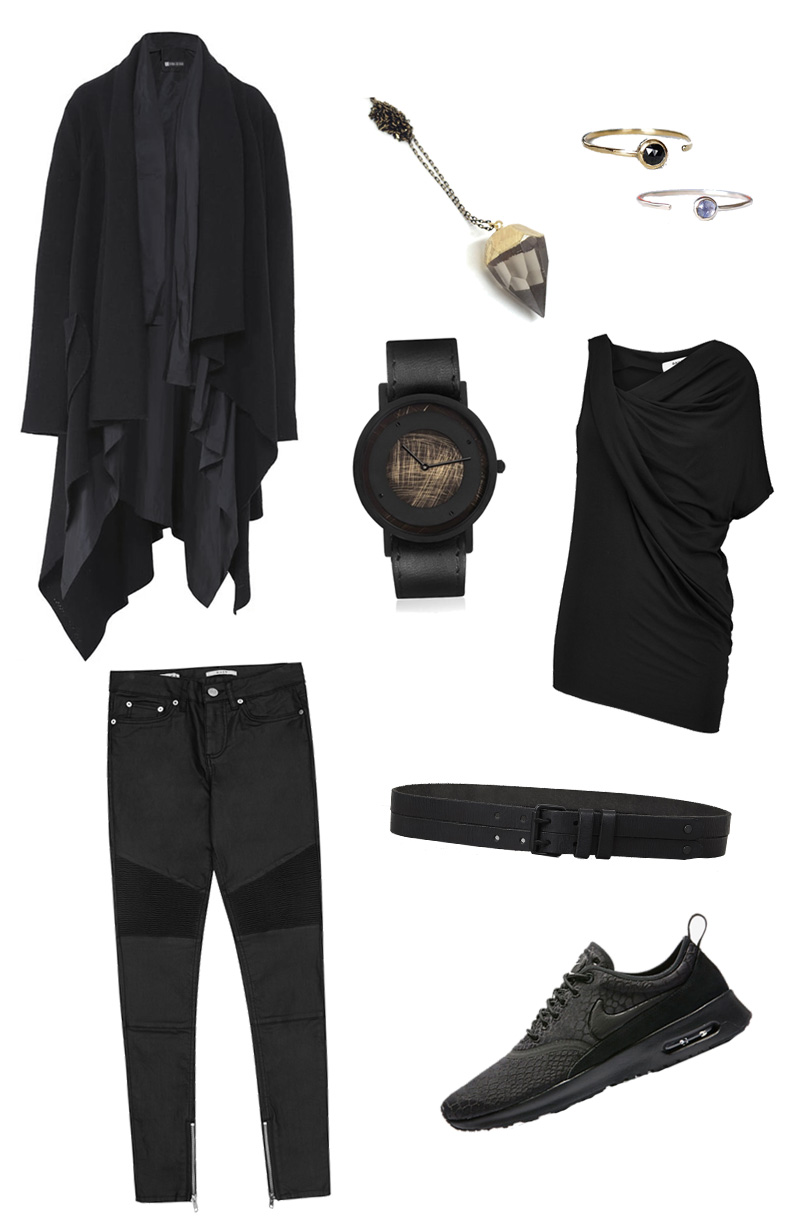 Xenia Designs 'Moki' Coat / LSKJewellery Quartz Necklace / South Lane Avant 'Emerge' Watch /
SofiandAmia Onyx & Tanzanite Stacking Rings / Bailey 44 Draped 'Tempest' Top /
Reiss Biker Coated Jeans / AllSaints Double Belt / Nike Air Max Thea Ultra SE
I always find myself feeling super casual at this time of year. I'm not sure if it's the fact January and February are always miserable, freezing and grey or if it's the come down from all the festivities. Either way, I seem to spend my days in trainers and swathes of cosy layers, always choosing comfort first.
I'm not usually a fan of trainers for women, I tend to prefer unisex or men's styles. The ones aimed specifically at women are often a bit more colourful and have busy prints or unecessary extra details. As you know I'm more of a paired back kind of girl, especially with trainers. Nike have completly won me over with their Air Max Thea though. The shape is a little sleeker, more refined and feminine, but other than that it's very subtle. I already have a pair in triple black, but these Ultra SE's, with their mix of black on black suede and snake textured fabric might have to be my next addition. This is adding print and extra detail done right.