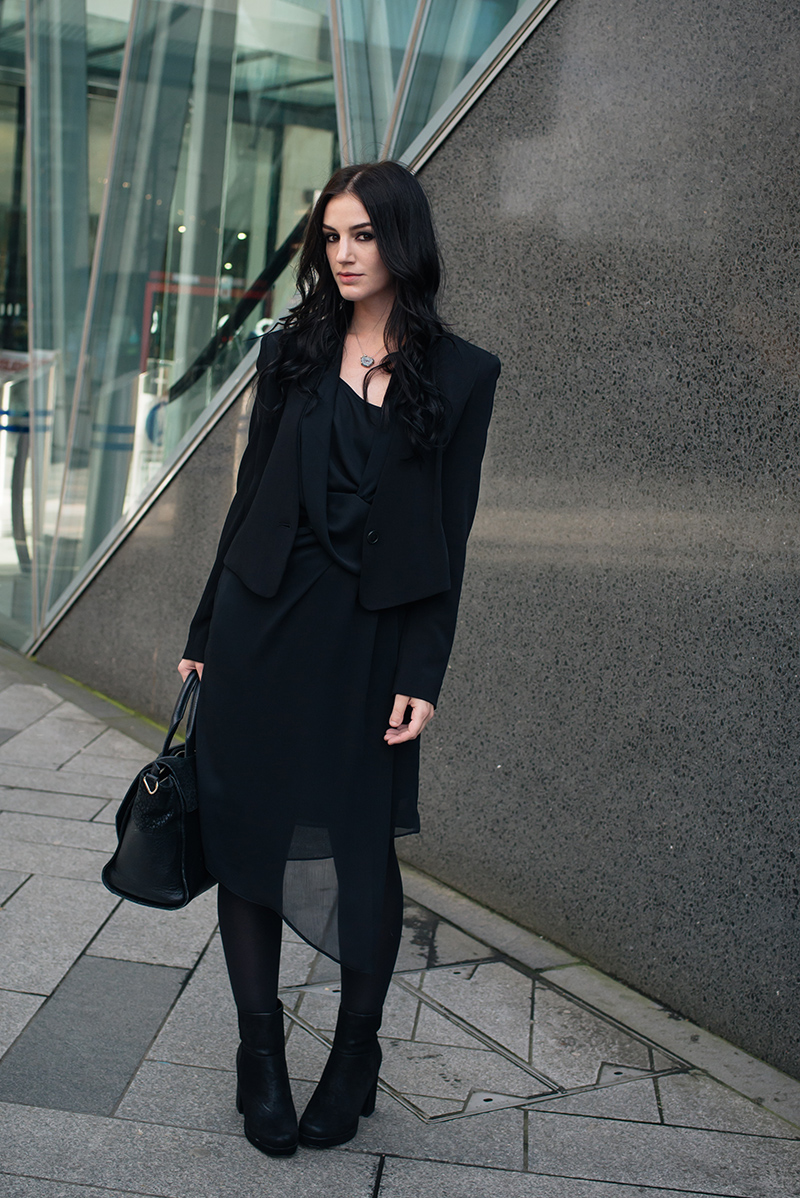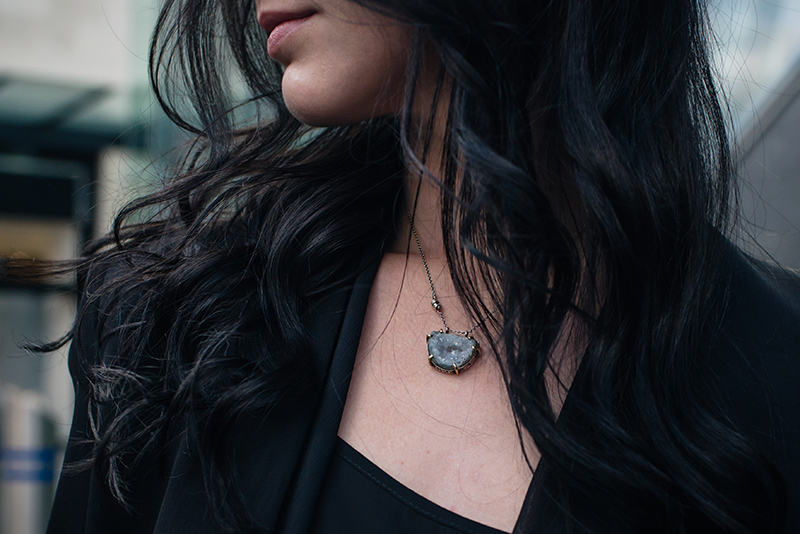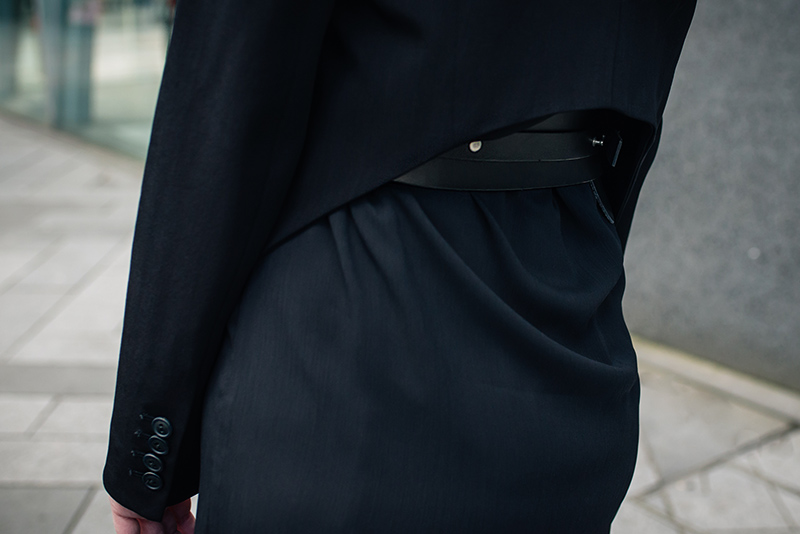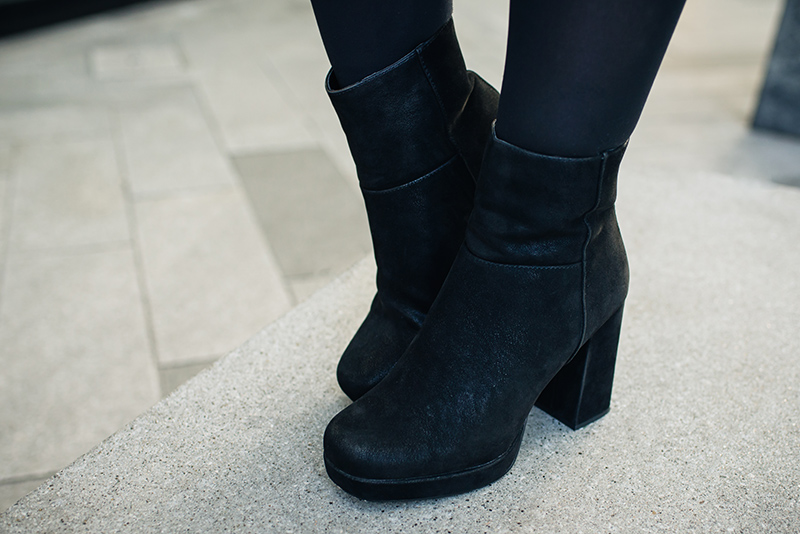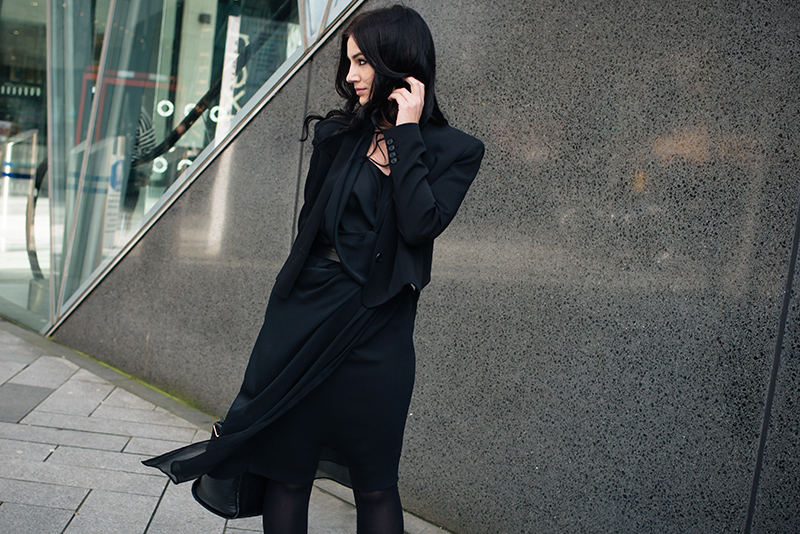 Theyskens' Theory Cropped Jacket / River Island Draped Chiffon Dress * / Pieces Belt /
The Silver Cafe Topaz Necklace / River Island Boots * / Bracher Emden Bag
I love little details in an outfit. An interesting cut, an unusual flash of texture, a great accessory, can all turn a basic outfit into something far more compelling. Like the way this jacket is cut higher in the back, letting the thick leather belt peek out from underneath. It's a small, simple touch, but one that I can never resist playing up when wearing a piece like this.
I've been wearing this topaz necklace that I picked up in Chiang Mai to death ever since I got back. It was one of those pieces my heart wanted as soon as I saw it, and it's already had so many other admirers who've fallen in love with it too. I love that it's such an eyecatching piece, but one that I can wear with everything I own, day or night. Plus it always makes a piece feel extra special when people ask where they can get one for themselves and you can say it's a one off.
Classic black ankle boots are my weakness, I can never seem to have enough pairs and I can always find a reason to add another pair to the collection. I actually cleared out a heap of shoes a few weekends ago, but barely a week later and these River Island boots have made their way into my wardrobe! I'm hopeless! The classic shape and shimmery textured nubuck sold them to me, but they are incredibly comfortable too making them a perfect addition to my everyday footwear.