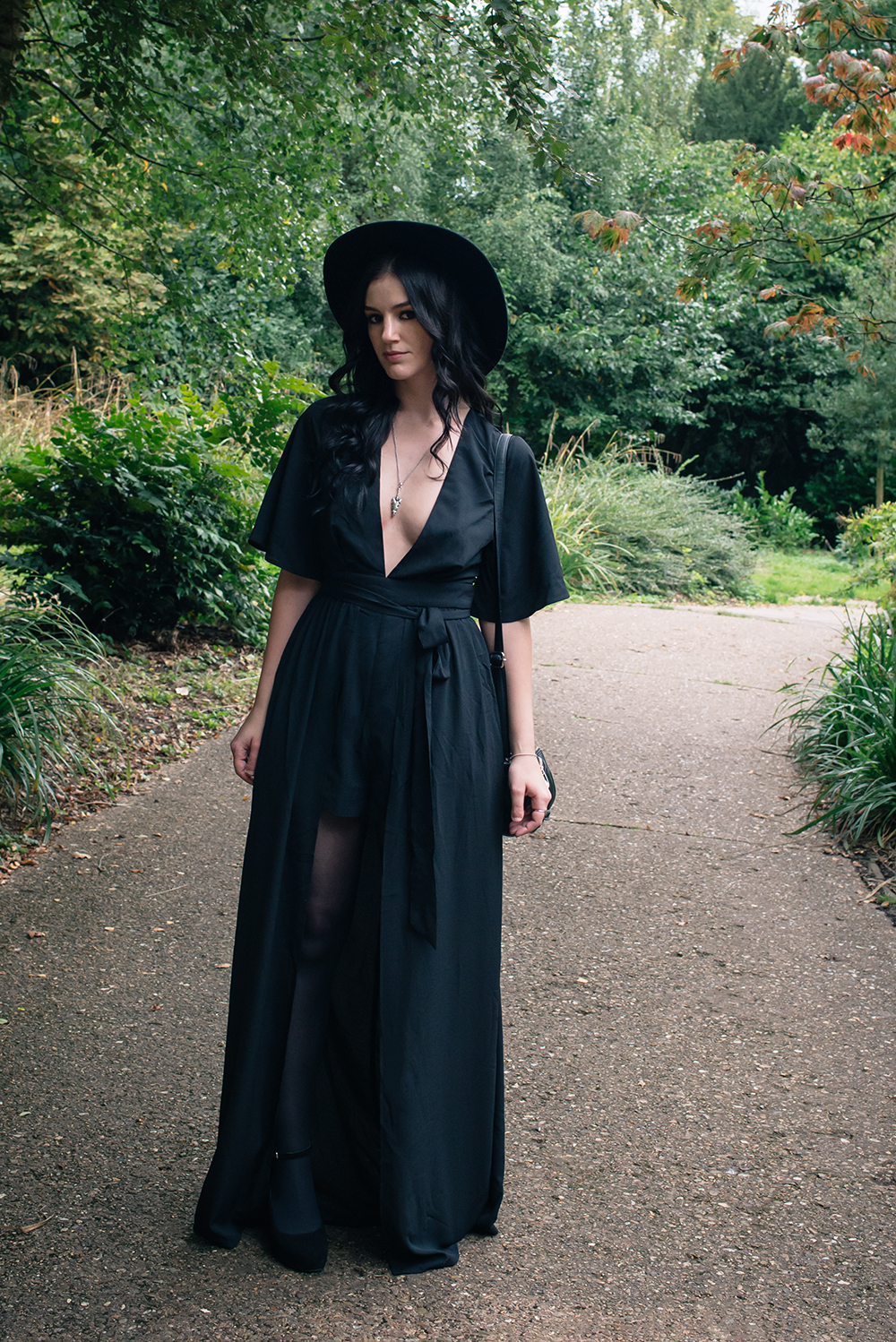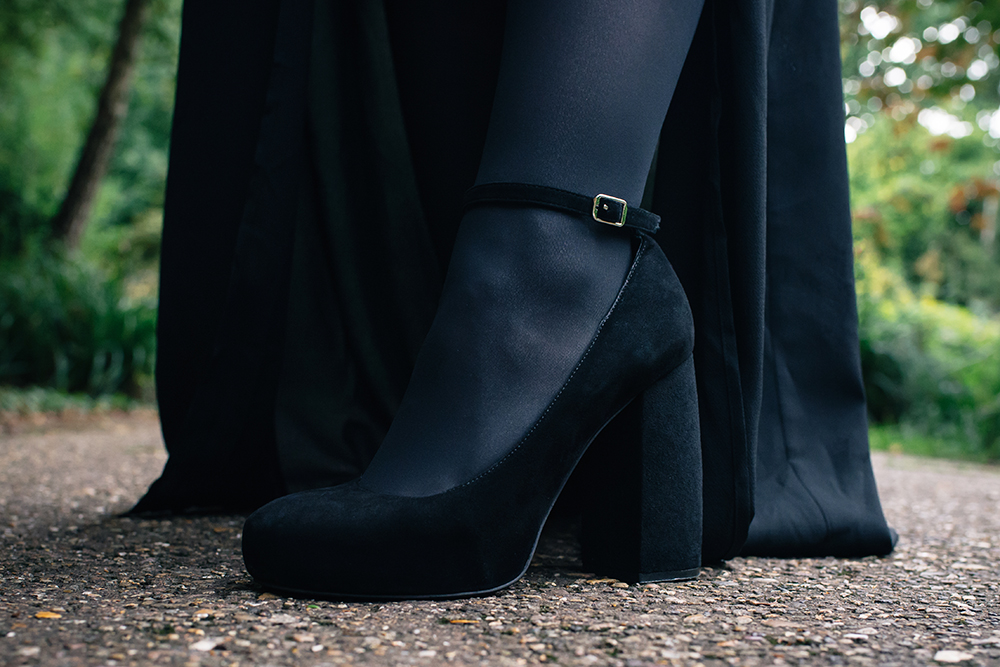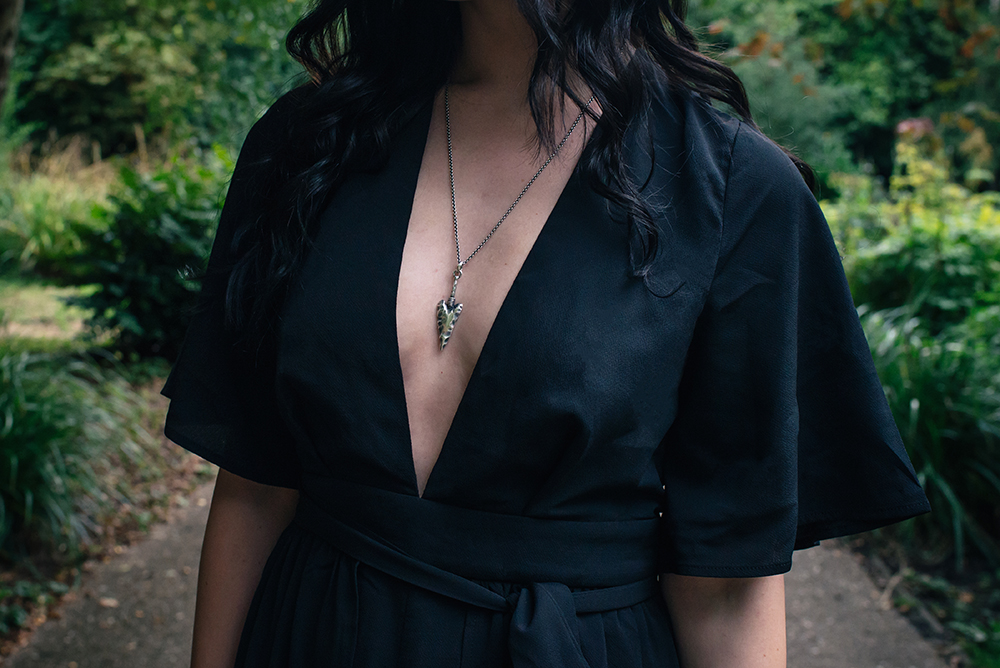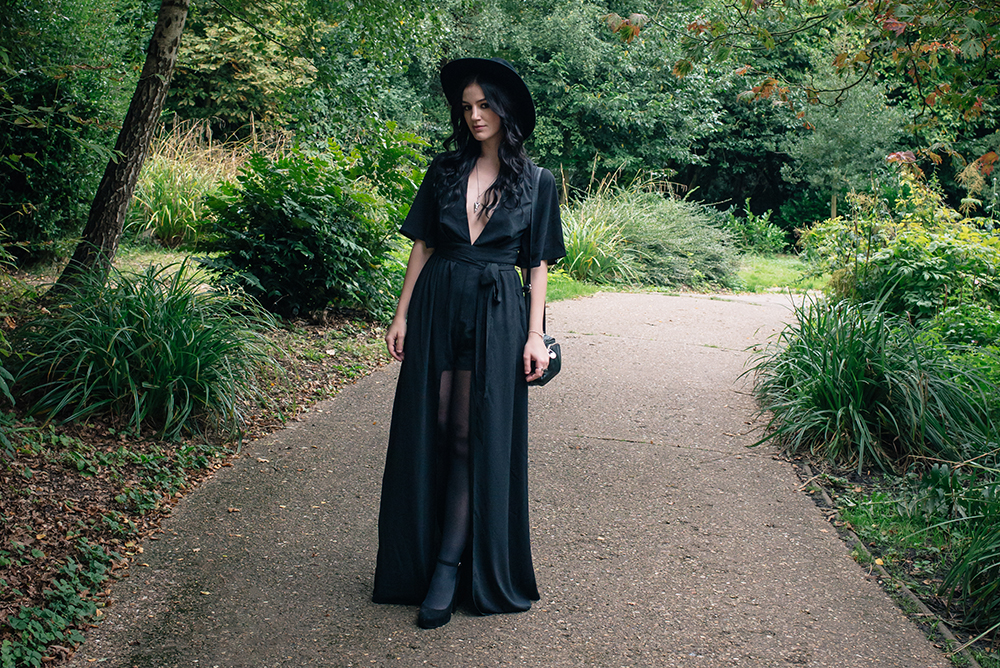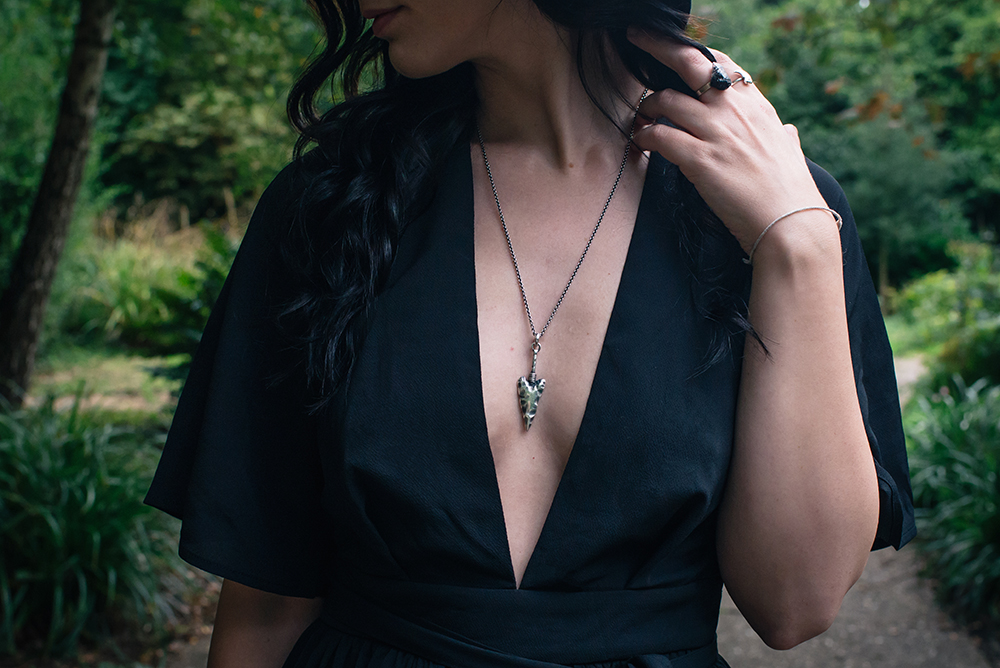 Tobi 'Rebecca' Romper Dress * / Catarzi Fedora / Toilworn Arrowhead Necklace /
Elemental Luxury Phantom Quartz Ring / Birds N Bones 'Taxidea' Claw Ring / Jeffrey Campbell 'Phair' Heels
The start of autumn always has me reaching for my witchiest pieces. Long layers, floaty sleeves and airy fabrics just feel so right at this time of year. This romper dress from Tobi arrived a week or so ago and I've been patiently waiting for that first hit of crisp autumn air to give it its first outing. I'm not usually a fan of playsuits, their impracticalness means they'll never see the light of day from my wardrobe, and that's if I'm lucky enough to find one that actually fits my long body. How could I possibly resist this one though, with its deep slashed front, pretty cut out back and swishy maxi skirt layer?
Of course I had to pair it with my wide brim hat, for the full effect and to give it a more casual edge. I'm looking forward to styling this up for more formal occasions too though with a killer pair of heels, bare legs and a nice updo to really show the back off.