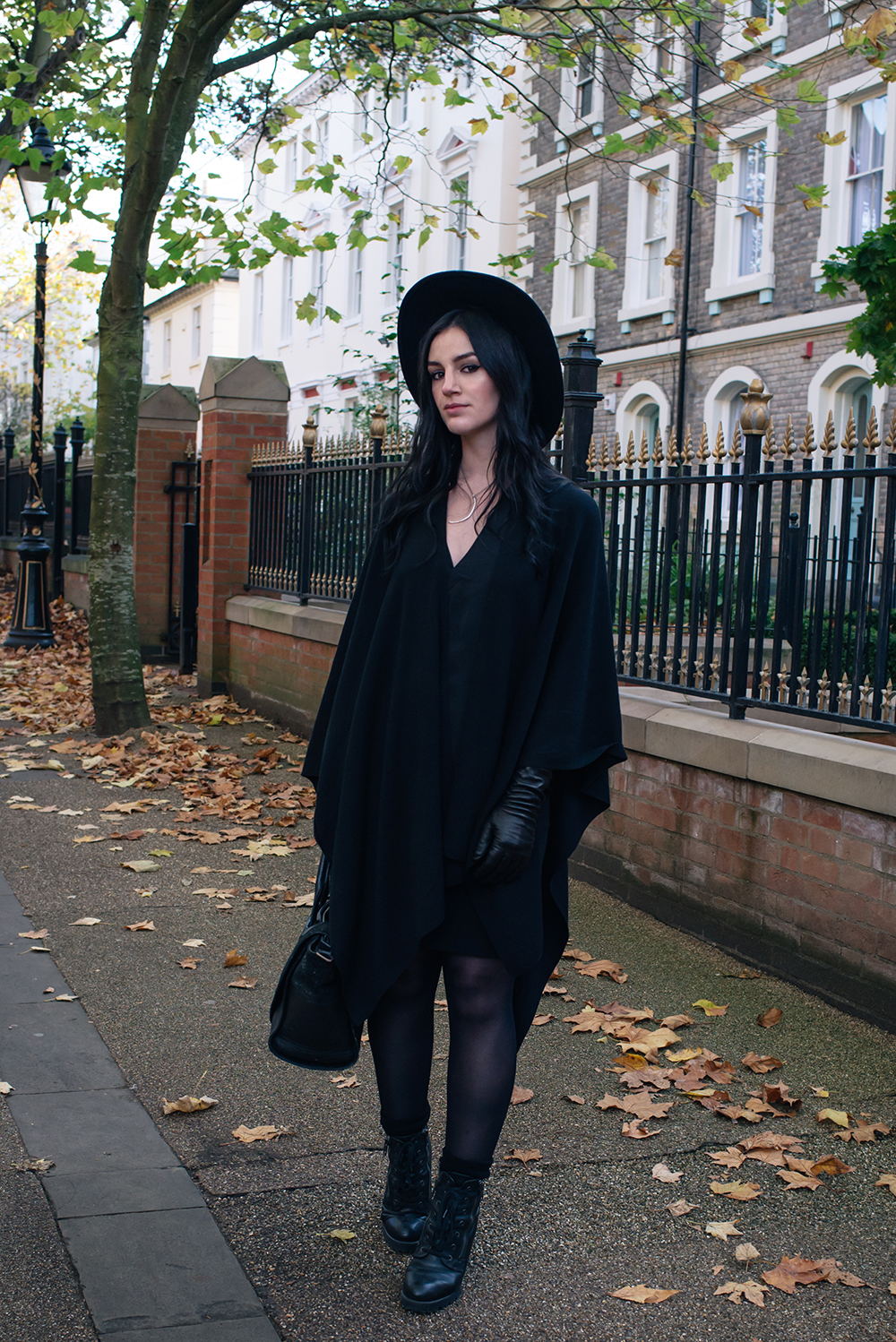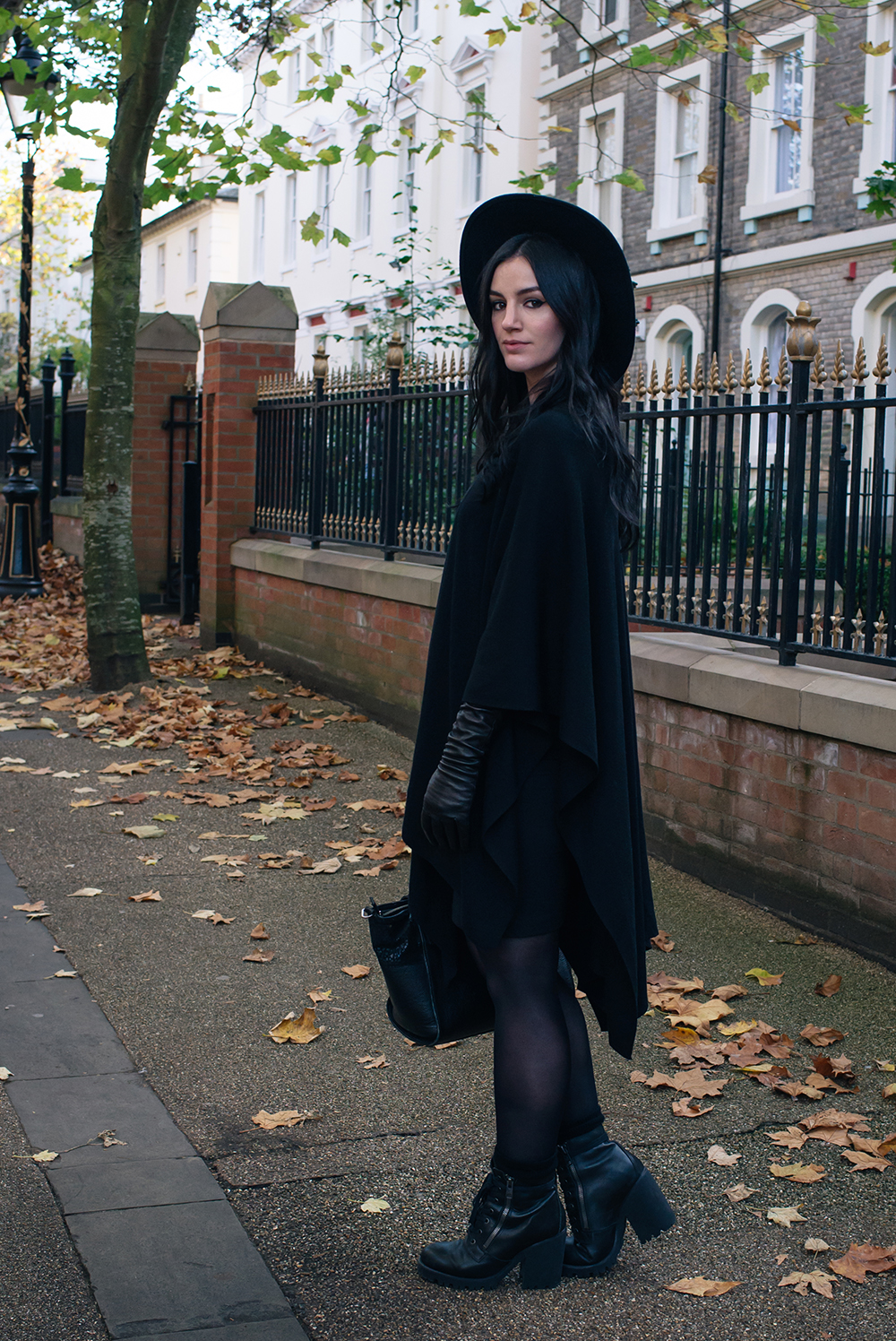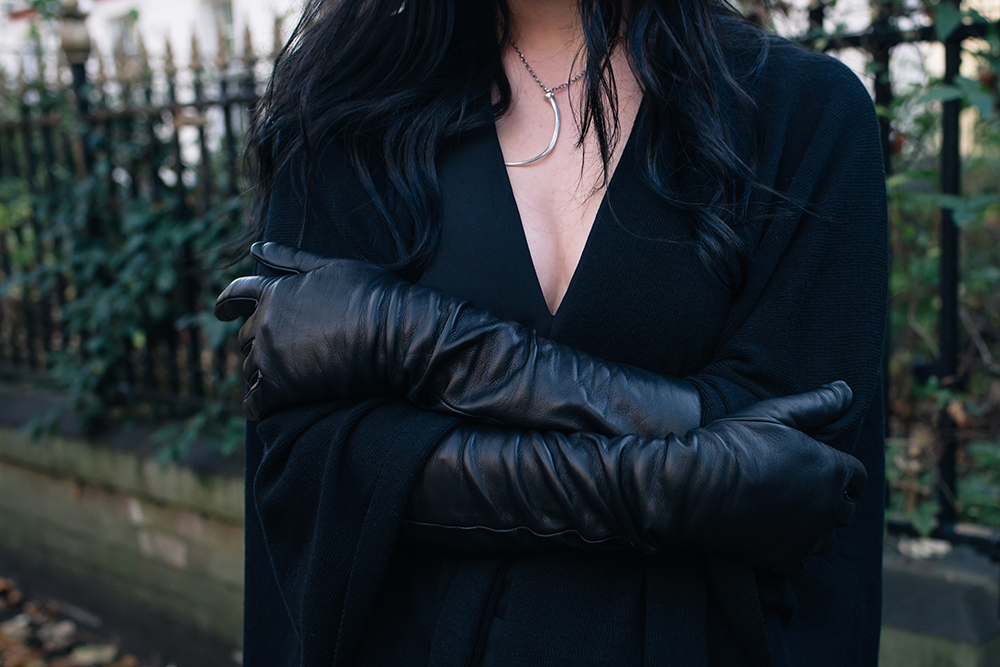 H&M Wide Brim Fedora / ASOS Knitted Cape / Birds N Bones 'Wyvern' Rib Necklace /
Black.co.uk Elbow High Leather Gloves * / Black.co.uk Cashmere Socks * / ASH 'Poker' Boots
Do you know what two of the quickest ways are to feel like you can take on whatever the day throws at you and kick anyone's ass that gets in the way? A good stompy pair of boots and really great underwear. And now I've got a third thing to add to that list, elbow high leather gloves.
This pair from Black.co.uk are made from super soft and buttery kid leather, meaning they can be worn pulled up for dramatic effect or scrunched down for a more relaxed take. I've never owned a really nice, well made pair of leather gloves, so I didn't realise quite how luxurious and special they can feel. These are lined in smooth silk, so slipping your hand in feels like an absolute dream and the thin, but durable leather means they fit like a second skin.
I'm a huge fan of little luxuries and pieces which make you feel good as soon as you put them on, and all three of these things paired together just feels like the ultimate don't mess with me outfit. The whole thing was giving me serious undercover super heroine vibes, so of course I couldn't resist finishing it off by throwing my favourite knitted cape over the top!