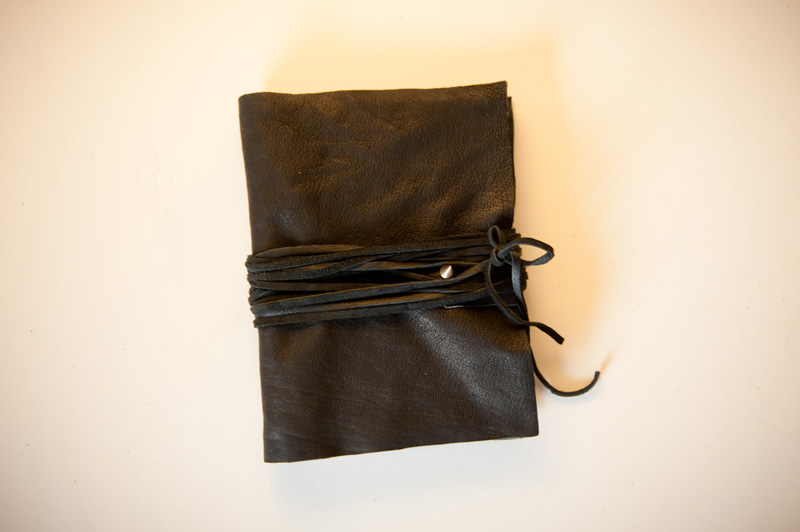 Since spying the Hermès Ulysse notebook cover a little while ago, I've not been able to get it out of my mind! My only issue with it was the price, I know I'm paying for the superb quality that Hermès is known for, but it's really not justifiable to me at the moment. Honestly though, even if I had all the money in the world I don't think I'd be able to bring myself to spend £150-£300+ for what is basically a very nice piece of leather with a few press-studs attached & a Hermès logo. Especially not when it's so easy to DIY!
My notebook comes with me everywhere, so I thought I'd take inspiration from this & make myself something similar. As I'm making it from scratch I wanted to make it a bit more in keeping with my own aesthetics. I love the clean lines & minimalist look the Hermès has, but I'm a sucker for leather items that look battered & distressed, plus I had the perfect bit of scrap leather for the job! This took literally 20 minutes & there's no sewing required!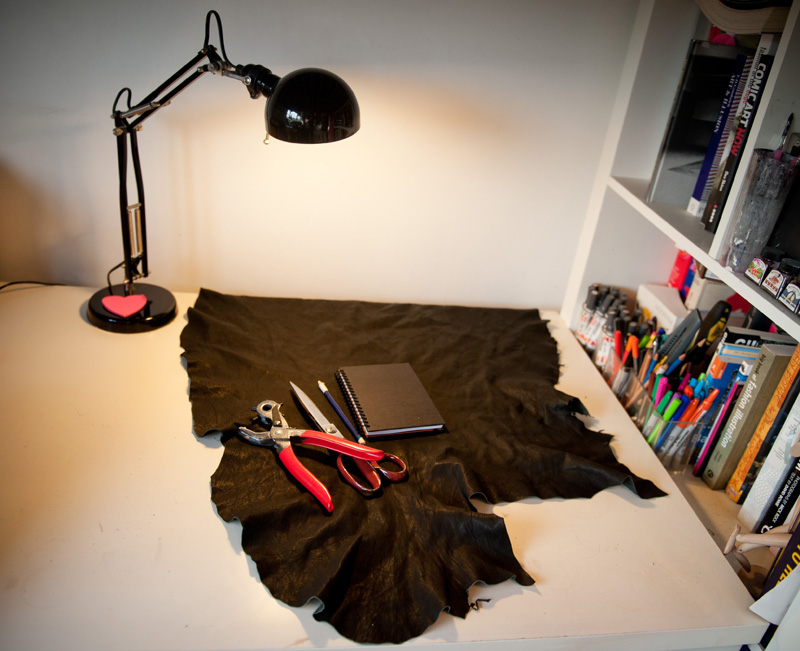 Supplies : Leather (at least enough for you're notebook) / Notebook / White pencil or chalk / Shears / Hole punch
If you don't have shears, make sure you have either a rotary cutter, or a good pair of scissors that will slice through the leather & not just tear it. The hole punch is optional, depending how you want to fasten it, though if you don't have one, anything sharp that will stab through the leather will work.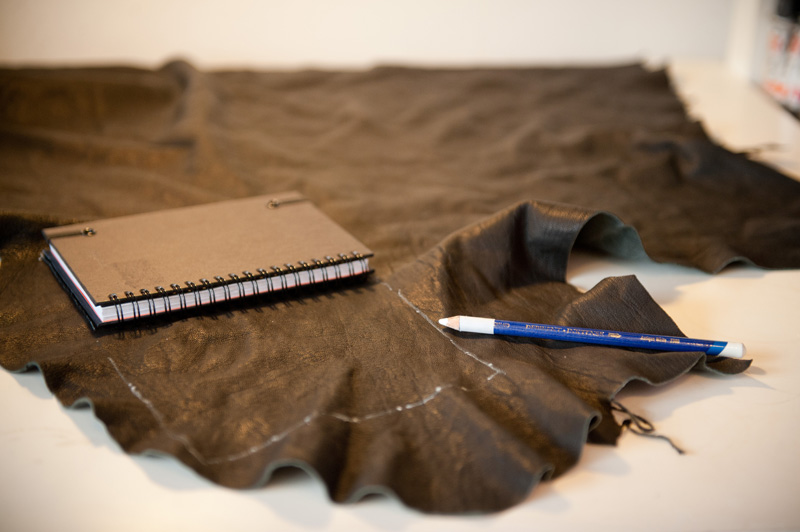 Take your closed notebook & draw around one side with the pencil. When you come to do the other side, this is really important, don't simply flip it over. You need to 'roll' it on its spine over to the other side, this way you're accounting for the fabric needed to cover it when it's closed. Notice how the rings on mine don't match up to where I stopped drawing & there is quite a gap. You'll know it's right if when you open the book out flat & place it on top, it looks as though the leather is a bit wider than it should be.
Once you've traced around the whole book, add a little allowance around the edges. I added 0.5cm, just so that the leather would hang over & the book would be totally covered. If you want to add a tab to fasten it like I have, draw that on too. Don't worry about being neat! I wanted a distressed look to mine, so I did the seam allowance by hand so that it wasn't perfectly straight & even all over, but if you want a super neat finish like the Hermès one, use a ruler.
Cut it out & wipe off the pencil. You can fasten it however you like, press-studs, buttons, clips, buckles, studs, the options are endless. I used a spike stud for mine, purely as it was lying around! For this type of fastening, punch (or skewer) a hole in the tab as wide as the stem underneath the spike. Make a small slit, about a few millimeters in length, out from the hole. This allows the bigger part of the spike to fit through the hole. Fold the tab over to where it would be when the books fastened & mark. Then punch another hole & attach the spike.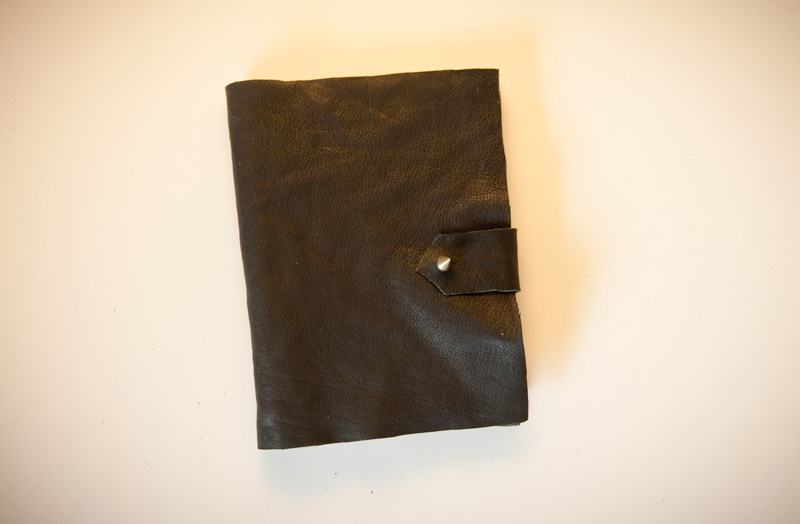 Wrap it around your notebook & you're done! I chose to wrap some leather lace around mine too (first image), as the leather was very thin & floppy, just to keep the notebook from slipping out when it's in my bag & I think it adds nicely to the old & distressed look too. There's lots of other ways you can do this if you want a more secure cover also, or you could glue it on & make it permanent!