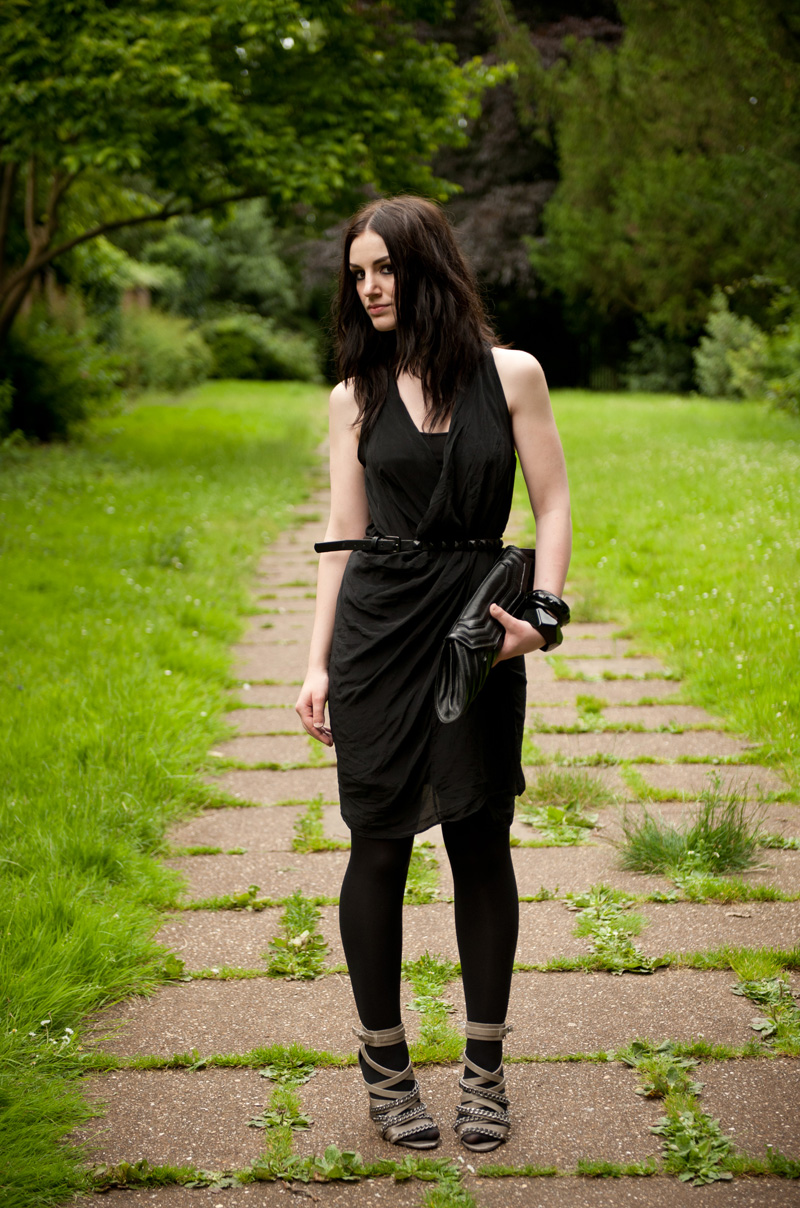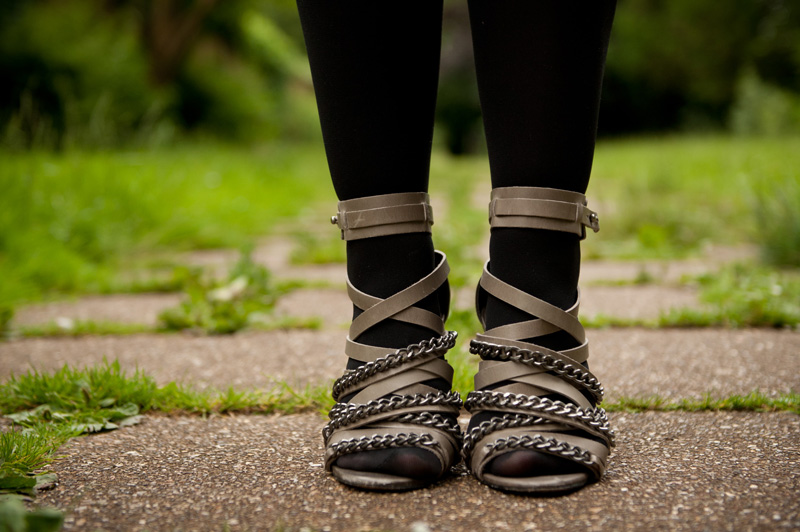 All Saints Draped Silk Dress / Topshop Studded Leather Belt / Bracher Emden for Jean-Pierre Braganza 'Geo' Clutch * / ASOS Studded Bangle / Angie Gooderham Chunky Bangle / Topshop Strappy Chain Wedges
On Wednesday we were invited to co-host the Nelly & Fashiolista 'High Heels' event in Nottingham at Coco Tang. I don't get to attend as many events as I'd like to, living a little way from London & being unable to drive makes it sort of awkward, so I couldn't turn down the opportunity to go along to one so close by!
We decided to shoot some outfit photos before we left for the party & it was a good job we did, as again, I barely got to take any during the actual night! We didn't really have the time to & I always feel super awkward having outfit photos taken when there's a whole room full of people! Does anyone else find that cringey or is it something I should just get over?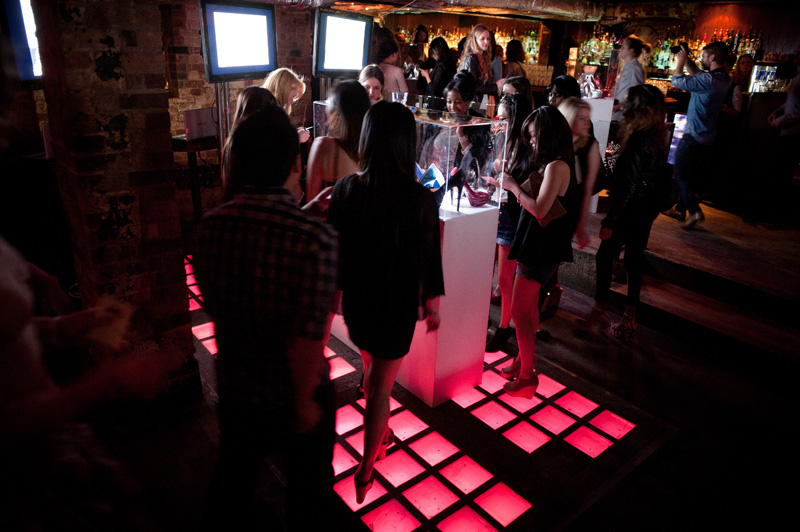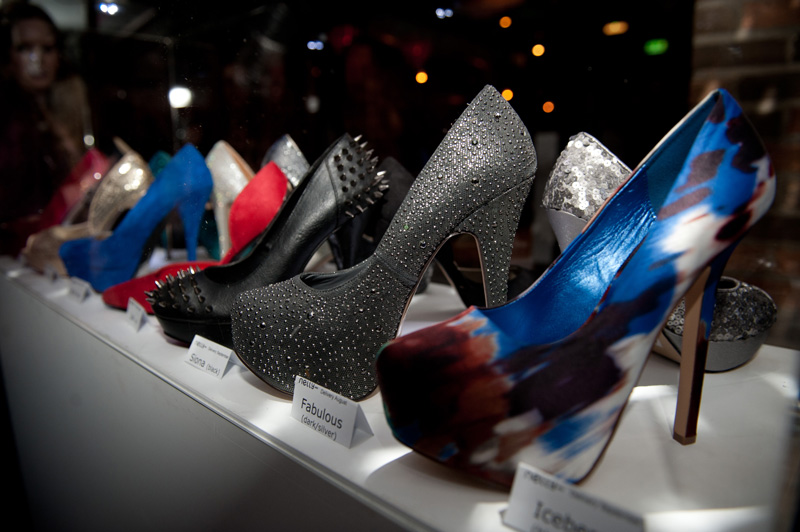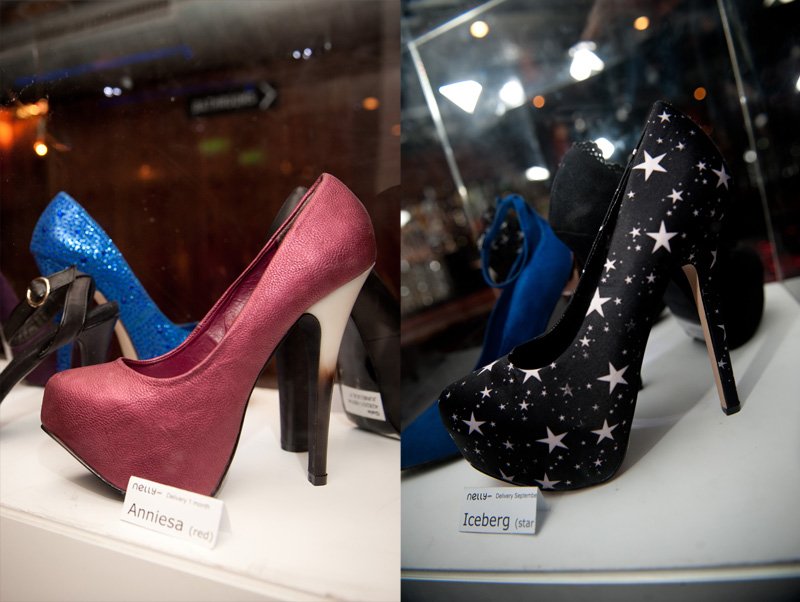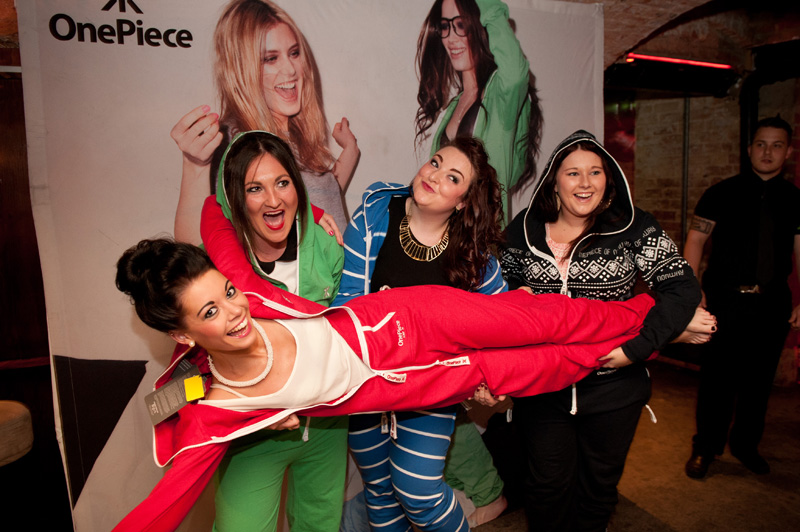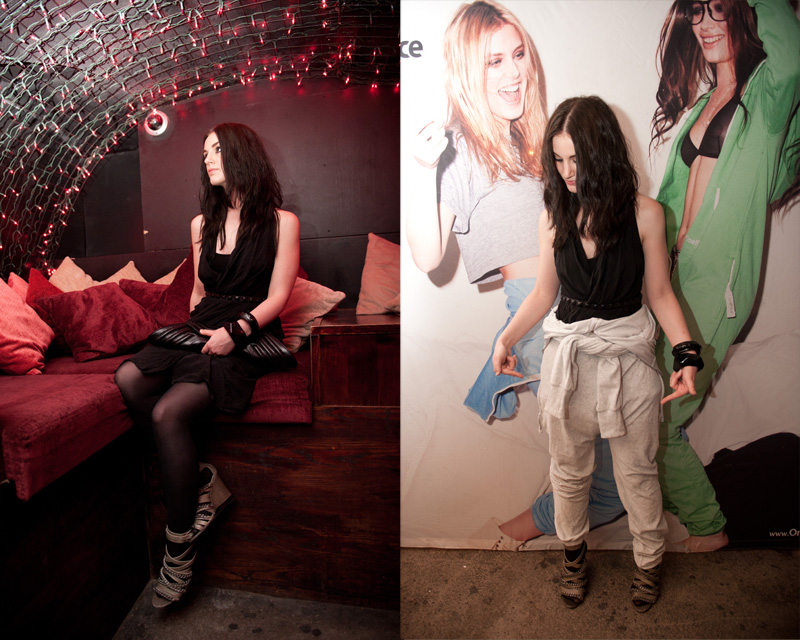 Before & After (+ Slim fit velour One-Piece)!
As with the last party Nelly threw, it was a seriously fun night & the guests were spoiled with yet more free shoes, goodie bags & competitions galore! Personally, I had my eye on the platforms with the ombre heel in red & also the black version, though predictably, I loved all of the spiked & studded styles too!
My task for the night was to judge the shoe design competitions, anyone who knows me will know this is one of the worst things you could ask me to do, I am so indecisive & I felt so mean picking only one favourite, they were all so good! I was also in charge of the One-Piece competition, getting the girls to dress up in a One-Piece & do silly poses for the photographer for the chance to win one themselves! Not wanting to miss out, I pulled one over my own outfit & wore it for almost the entire night! The guys at Fashiolista were even kind enough to let me take home the one I was wearing, though to be honest I don't think I'd want it back after it'd been worn all night if I were them either!
We had a great night talking to all the girls, trying to decide which pair of heels we liked best & laughing about how silly I looked in my dress & heels + the One-Piece! And I got to meet the lovely Aisling too, who also came along to help! I won't lie, I'm probably enjoying the comfort of the One-Piece a little too much… It's not really my thing at all, but I think I've been seduced by it's snugglyness, I've barely taken it off since!