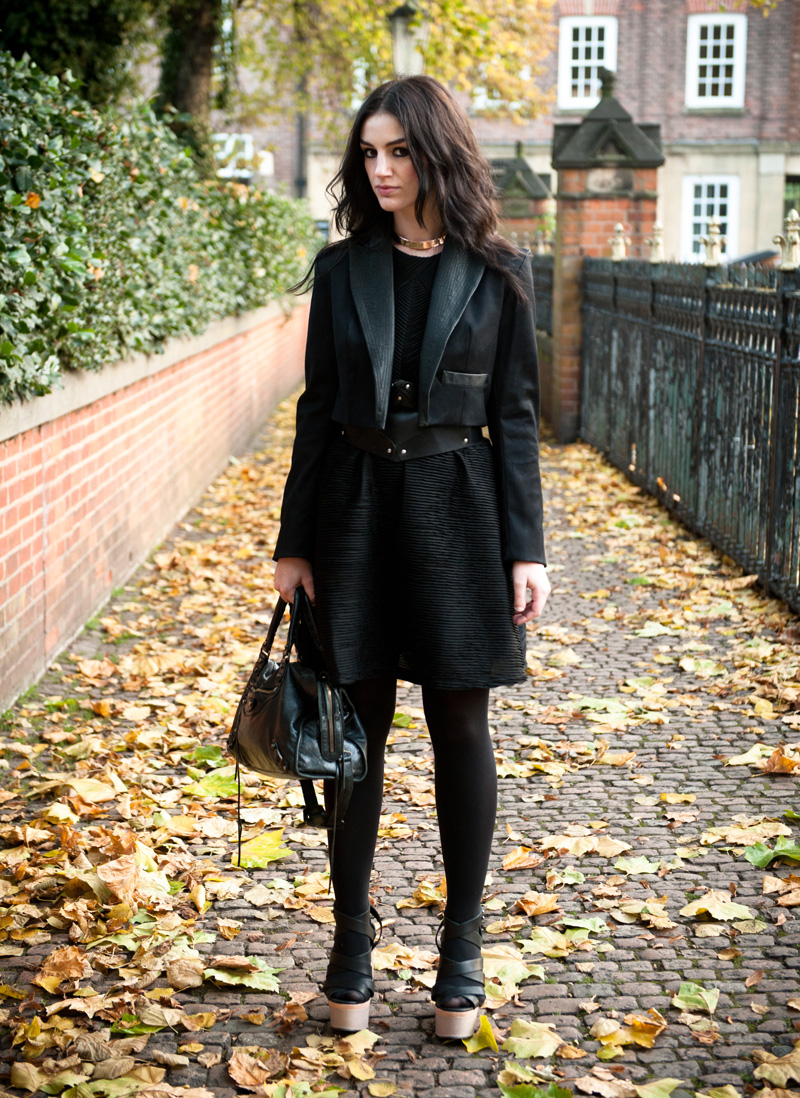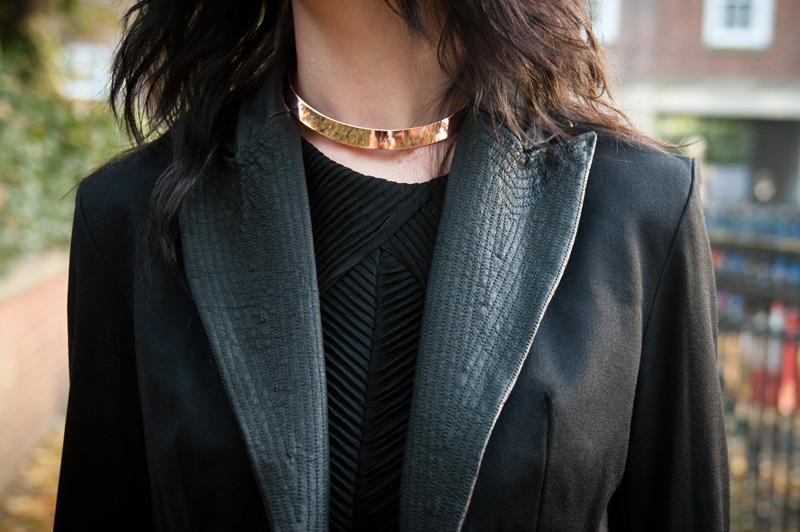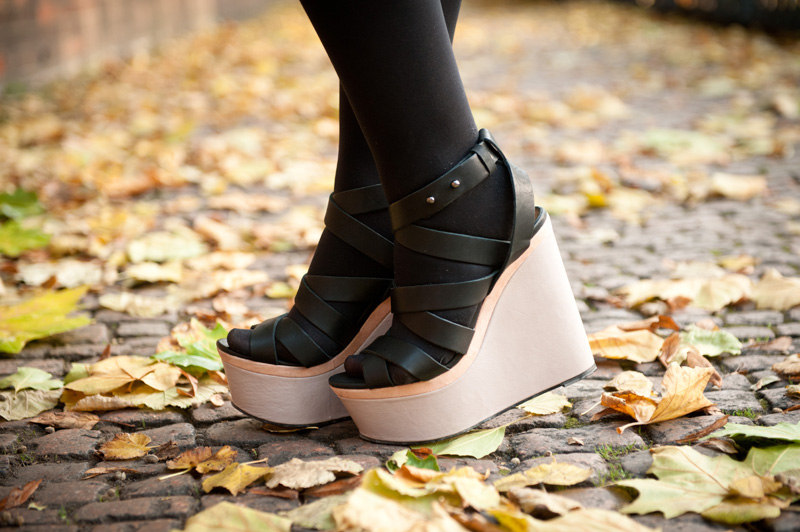 FAIIINT Cropped Jacket / Topshop Textured Dress / COS Belt / H&M Choker / Topshop Wedges / Balenciaga City
Its been a while since I've been shopping & had something catch my eye & just instantly knew I needed it in my life. This Topshop dress did just that though, the pleated texture, structured shape of the full skirt & perfectly fitting bodice, I pretty much ran to the changing rooms with it!
This happens to me quite often with shoes though… I promised myself I wouldn't buy anymore that weren't autumn appropriate this year, but then I came across these in the sale & I couldn't resist them. I love the chunky, nude leather covered wedge, neutral colour blocking & the minimalistic look they have. The fact they're not entirely black & were in the sale seemed like a good enough justification to buy them in my head, despite the fact I'm actually running out of space to keep anymore pairs. They're now slowly taking over my window ledge & my desk, but I still keep buying them & can't bring myself to part with the older pairs either. I really should get some listed on eBay, but I'm far too sentimental about them.
The jacket is another of the pieces from my degree that I'm trying to wear more. You may have seen it previously here with it's removable faux-fur collar attached. I enjoyed seeing this go from paper to a real life garment, mostly because I learnt a lot in the process, there are so many things I would do differently if I were to make this again. Many of them seem obvious now, like adding a thicker interfacing to the lapels to help the leather hold a better shape & not attempting to do intricate patterns of stitching on a home machine that doesn't like sewing leather! Sometimes these little imperfections make something all the more special though, I was pretty proud considering it was only my second attempt at a properly tailored jacket. I really have the urge to make another though, knowing what I do now & as a more polished & perfect version.