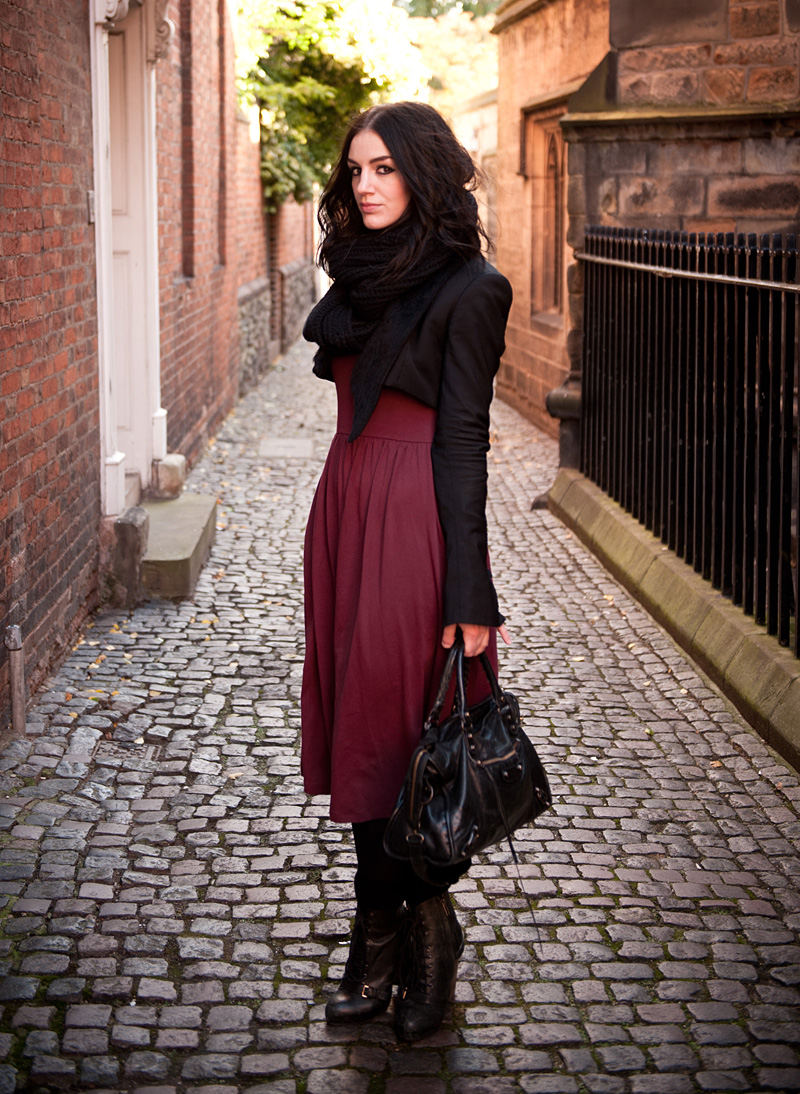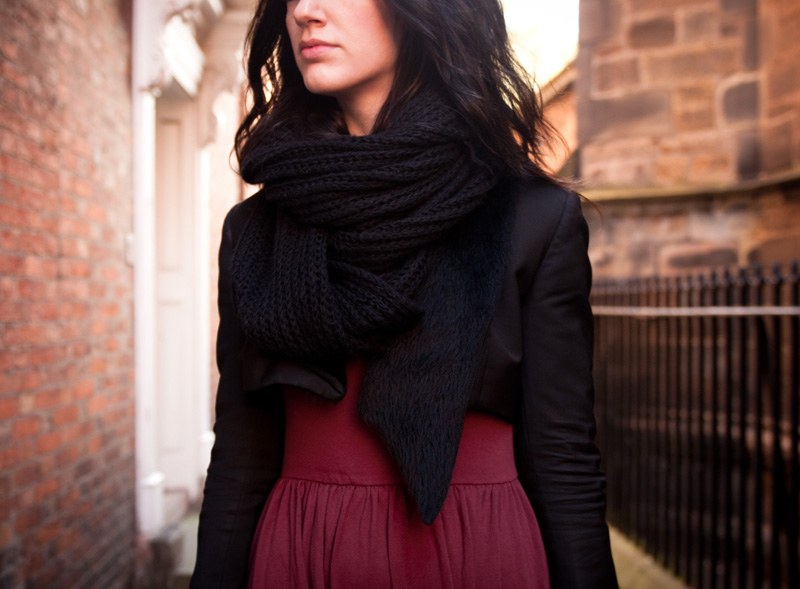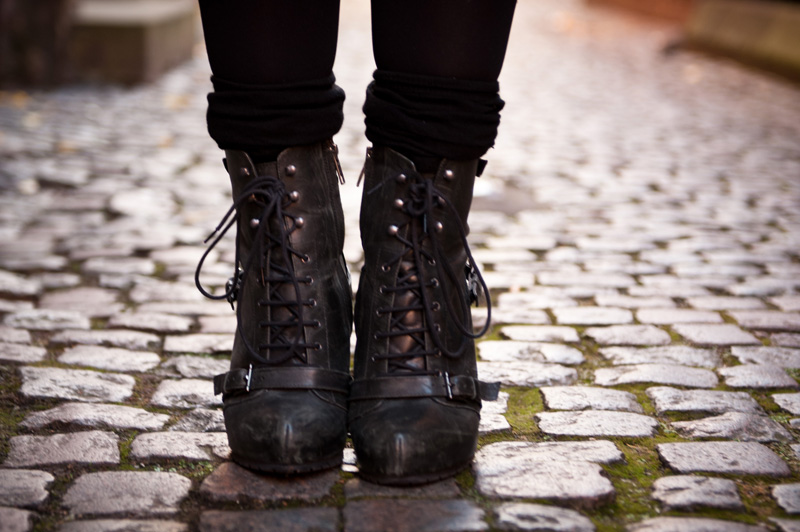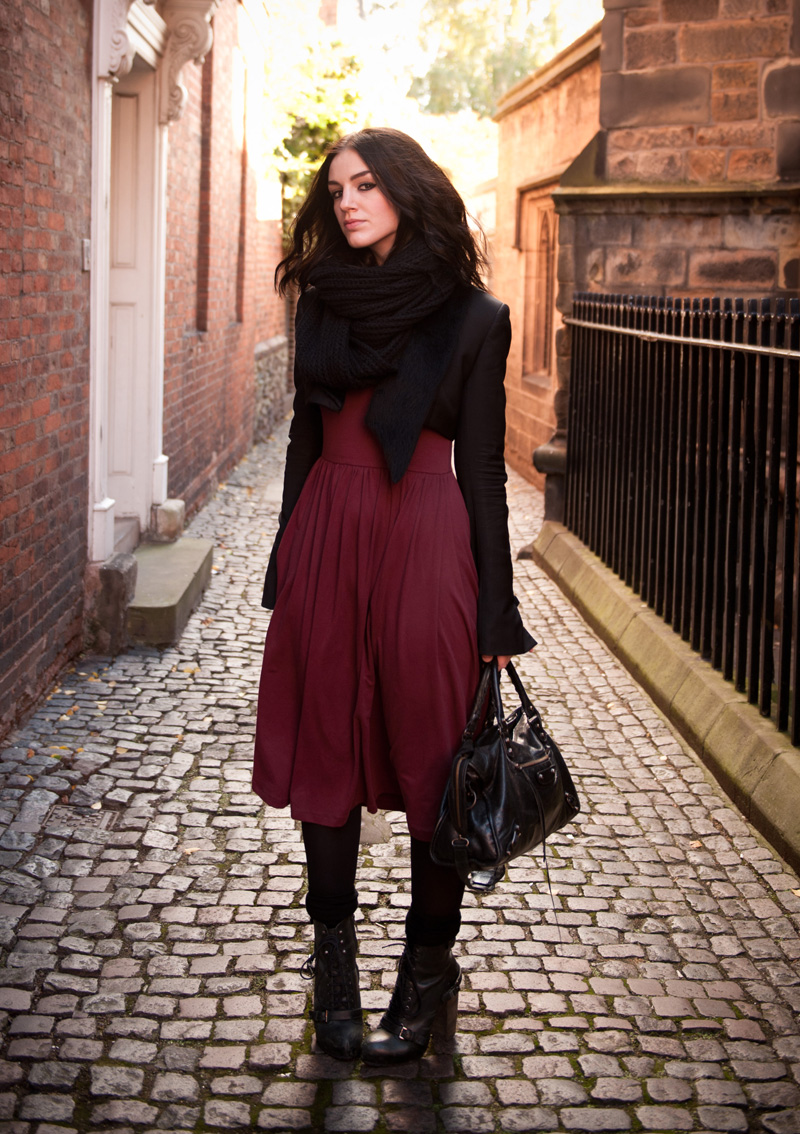 ASOS Snood / Todd Lynn for Topshop Cropped Tux / ASOS Oxblood Dress / Topshop Boutique Boots / Falke Socks / Balenciaga City
I've been getting steadily obsessed over the last few months with this 'oxblood' colour that seems to be everywhere right now. As you can probably guess, I'm not usually one to get all excited over the new 'it' colour for the season, but this is different. Even though it's red, it's a darker, moodier version. It still feels like a neutral, rather than an actual colour & it fits in with my almost all black wardrobe perfectly.
When I saw this dress on ASOS in the perfect shade, I knew I needed to buy it. It's perfect for this time of year too, in heavy jersey, with a midi length & long sleeves it's lovely & warm, the full skirt makes me feel so autumnal swishing around in the breeze too. I'm so glad to be able to get my snoods out again as well, simple layering like this is why I love autumn so much.
I mentioned previously how much I loved my tuxedo from the Todd Lynn for Topshop collaboration, well this is the other tux I managed to buy at the time. Again, it is beautifully constructed in gorgeous wool suiting (just as a good tux should be!) & the perfect structured, boxy shape too. The way it's cropped right under the bust & the asymmetric faux fur lapels are what really make this jacket for me, it's quirky, but in an understated, elegant kind of way. It must be one of my most worn jackets, I love throwing it on & feeling instantly sharper, and if it were to ever get ruined I would happily spend three times it's original selling price for another one on eBay!