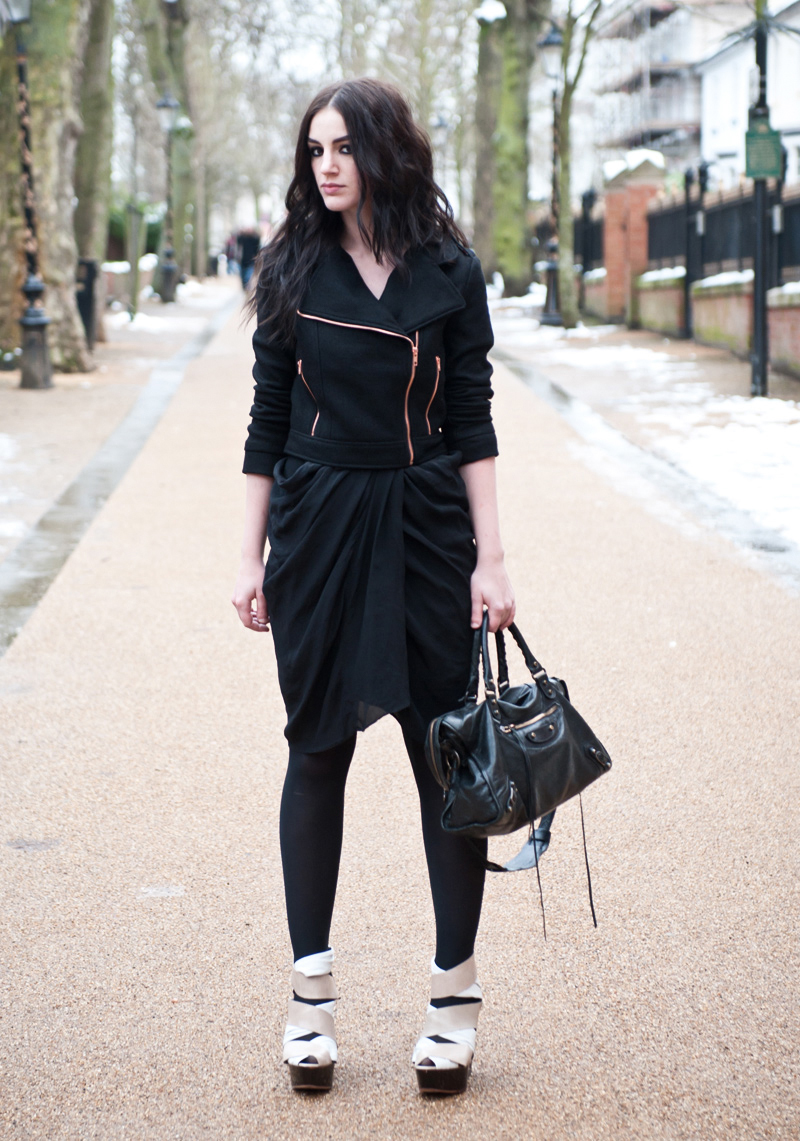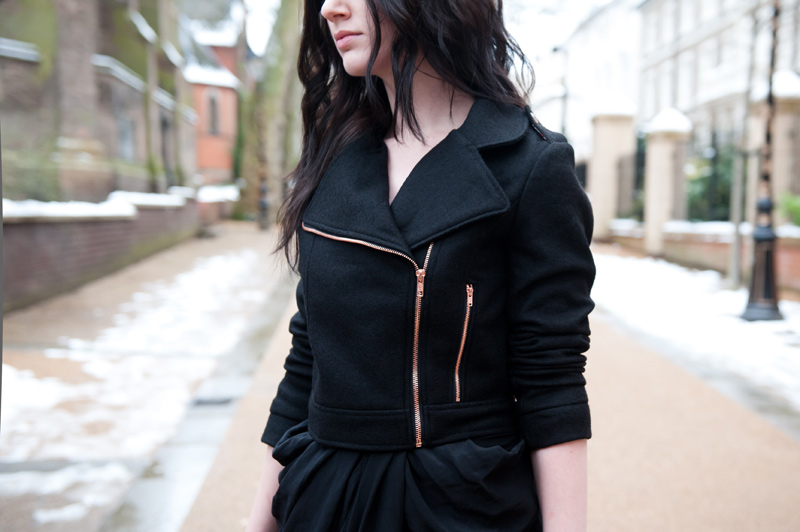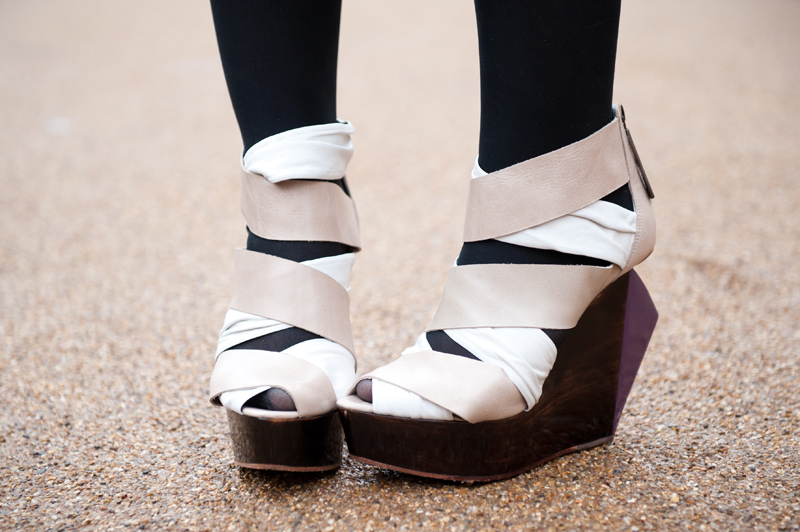 Minkpink Wool Biker Jacket c/o MeeMee.com * / AllSaints Draped Dress / Finsk Bandage Wedges / Balenciaga City
This Minkpink biker jacket from MeeMee.com has been a bit of a life saver this past week, it's beautifully heavy, in a thick felted wool, making it so warm & snug, perfect for these bitter days. The little details like the rose gold zips, cropped length & boxy cut make it stand apart from my other biker jackets, giving it quite a luxe appearance & I haven't been able to stop wearing it since it arrived. Looking back at these, I probably shouldn't have worn a vest, a tee and a sweater underneath the jacket though, it looks kinda bulky, but I was toasty & that's all that matters when it's this cold!
When I'm all wrapped up sometimes it can feel a little boring, so now the snow has finally melted it was the perfect excuse to dig out one of my trusty pairs of Finsk wedges. There is no outfit, no matter how boring, that these heels can't add a much needed kick to.
This pair are one of the only pairs of shoes I own that aren't black (& that I have never been tempted to dye black either!), I love the combination of the dark wood with the nude & white leather, plus that little pop of purple, they're total perfection. They're also surprisingly easy to walk in & comfortable, despite the height, thanks to the chunky wedge. So, not as impractical as many would believe when they see me around town shopping in them! If I can run in a pair of heels, to me that makes them practical!